Opinion | State Sen. Will Barfoot should be highly commended
State Senator Will Barfoot should be highly commended, for sponsoring Senate Bill 105, in which military families, require school districts, operating magnet schools, to accept enrollment applications, for military children, where families have received transfer orders, to Alabama military installations.
Additionally, Sen. Barfoot (R) Pike Road is sponsoring Senate Bill 106, called the School Choice and Student Opportunity Act, formation of charter schools, on or near military installations, with focus on serving military dependents, authorized. Tenure for certificated teachers temporarily serving in charter schools are preserved.
Lt. Gov. Will Ainsworth, recently correctly stated that his goal is to "make Alabama the most military-friendly state, in the country."
Over one year ago, former President and Commander of Air University, Lt. Gen. Anthony Cotton, advised the public, that 56 percent of students attending the Air War College, were not bringing their families; due to a poorly performing local school system, that was under intervention, and take over status. Mandatory, federal laws, state that adequate, and sufficient education must be provided, to kids of military families, by the Local Education Agency, which is, the Montgomery Public School System.
Gov. Kay Ivey drafted, an outstanding tentative education initiative package, of ideas, by reaching out to Lt. Gen. Cotton, to ask the families at Maxwell-Gunter Air Force Base, to provide their list of wanted items. The Governor's directives to her staff, were very clear; provide the families at Maxwell-Gunter Air Force Base, with everything, they put, on their list.
The governor also ensured, former Secretary of Defense James Mattis, and former Chairman of the Joint Chiefs of Staff Gen. Joseph Dunford were notified. Emergency education funding was requested. Additionally, the acting Secretary of the Air Force Matthew Donovan, and the Chief of Staff Air Force Gen. David Goldfein were contacted.
Through Gov. Ivey reaching out to Lt. Gen. Cotton, the education committees were formed; with successful results. Currently, the military children at Maxwell-Gunter, are attending schools out of district, in counties such as Elmore, Autauga, and Pike Road City Schools, regardless if they live on base, or off base. Families living at the family camp; within recreational vehicles, may enroll their kids, in the on-base school. Faculty, professors and instructor kids, may enroll out of district.
It is critical that SB-105, and SB 106 pass, successfully, through the House and Senate.  Additionally, Gov. Ivey, Lt. Gov Ainsworth and Sen. Barfoot, are exactly right; on their current direction, and their proper and correct road, being travelled, due to the following reasons.
Today, the Montgomery Public School system, is still under intervention, and this education system, is not moving forward. Other military bases in Alabama, are facing similar situations, in which the Local Education Agencies, are not providing, adequate and sufficient education, outside the military base gates.
The on-base Maxwell-Gunter Elementary and Middle School, and its principal Mr. Paul Hernandez, have been deemed, Top-Notch School, and Top Principal, over recent years according to the Department of Defense Education Activity Americas.
I taught at Maxwell-Gunter, for two years, and I never had to send, one student to the office. The Parent Teacher Association at Maxwell-Gunter, is the best on the planet. I thought the parents were teachers. They are in the schools, from sun up, to sun down, helping to mold, and shape our next generation of airmen, wingmen, astronauts, scientists, doctors and future Air Force Academy cadets.
Many military parents, in private, are very concerned, their kids have the options, and opportunities to attend the very best schools, not the worst schools. Parents do not want their kids in unsafe environments, nor in class rooms, where the students are cursing at the teachers daily.
Over the years our Air Force Secretaries, Colonels and Generals, have spoiled us, by providing, the best of everything. Education is taken very seriously, within our military services. Our Air Force, and our Space Force, can't remain number one, throughout the world, without the best education, top training, most effective hardware, and fastest software systems.
At this juncture, the only adequate, safe and sufficient schools, that I see in Montgomery, are a few of the magnet schools, private schools, or home schooling. A new Military Magnet school on the military base, or near the base, would be awesome.
I would also highly suggest, that the appropriate standards, of the Military Magnet schools, be set at the same high standards, and the current top cultures, of the Department of Defense Education Activity for K-12. Due to their proven excellence in education, and their top-notch academic advancements. Many students at Maxwell-Gunter, are highly performing, and virtually mastering, robotics in grades, 6 through 8.
Therefore, we should commend, Gov. Ivey, Lt. Gov. Ainsworth, and Sen. Barfoot; and support them in their efforts, in making our state the most military friendly in the nation. Their initiatives, will provide, much needed assistance, not only for Maxwell-Gunter Air Force Base, but for all military installations in Alabama. Our ultimate goal is to attract military families to our Great State, and retain the current military families—not run them away.
This one, we must get right. Other states would Love to have our military families. Our state leaders are making sure, that we do everything, in our power to keep them. We can't let other states, out work us, nor out hustle us, through their better education and training systems.
Just as a matter of information, in working with Gov. Ivey, in an unofficial capacity over the years. A lot of top Department of Defense officials, and top Air Force and Space Force leaders, along with local Air Force leadership, such as Lt. Gen. Cotton, and  42nd ABW Commander Col. Patrick Carley; have been very gracious, in supporting Maxwell-Gunter families, and our regional communities, to ensure that we continue to have the best education, and training systems.
Our top Department of Defense, civilian and military leaders; and our Secretary of the Air Force Barbara Barrett, Chief of Staff Air Force Gen. David Goldfein, and Chief of Space Operations Gen. Jay Raymond, have always, had our Six, and we have always, had their Six. There is absolutely, no doubt about that!
Glenn Henry is retired from the U.S. Air Force. He has been a high school teacher and university adjunct professor. He has earned numerous IT Cisco certifications. He is a Certified Professional Ethical Hacker. He lives in Montgomery with his wife Teresa.
Print this piece
Opinion | Jobs to move America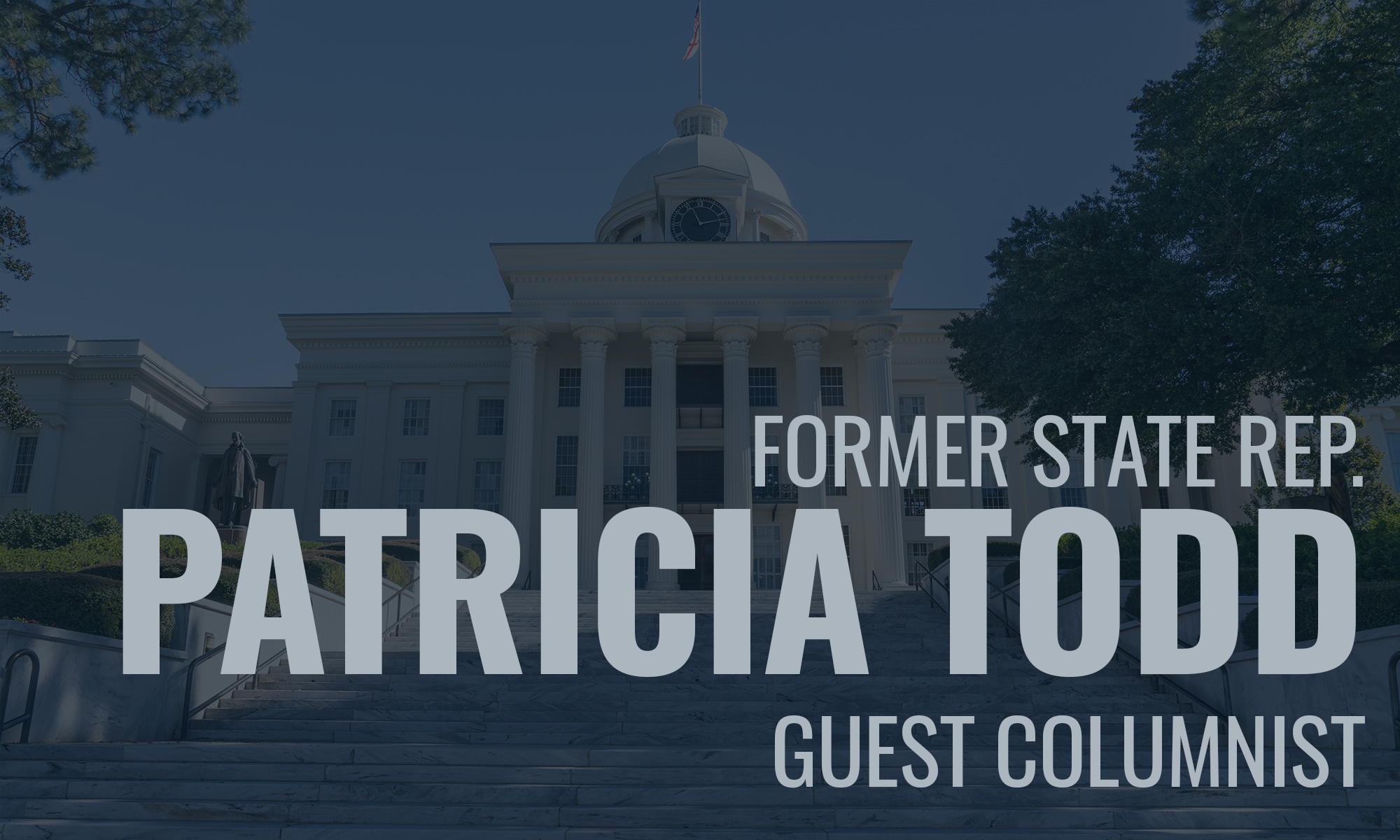 Before COVID-19 swept the country, public officials celebrated Alabama's 2.7 percent unemployment rate: it was a record low for our state, and lower than the national average. But statistics never tell the full story. Were the jobs Alabamians working good ones? With paid sick, family, and medical leave to protect workers from COVID-19? Were people working more than one job to make ends meet?
As we reckon with a pandemic and pending economic recession of a magnitude difficult to comprehend, Alabama needs to start looking beyond unemployment rates to ask some soul-searching questions. As industry after industry demands huge public bailouts, the South's history of offering big corporate giveaways represents a glaring example of why public subsidies should only be on the table if public officials put people and workers first.
Corporate subsidies, in the form of economic tax incentives, have become a popular tool that cities and states use to lure companies to a specific location. The fight over where Amazon would set up its second headquarters — cities raced to provide the most attractive incentive packages, offering billions of our public dollars to sweeten the deal — put a spotlight on the problems with these subsidies. Even after national outrage over the bidding war for Amazon, economic development specialists and elected officials continued to tell us that these subsidies were critical to creating jobs and growing the economy. Cities and states like Alabama still compete aggressively to bring corporations to our backyards, using our public dollars as bait. Promises of subsidies include abatement of income and property taxes, infrastructure development, workforce training, and sometimes cash. But the problem that COVID-19 has brought into sharp relief is that promises made are not always promises delivered. What's worse, many of these promises weren't good enough to begin with.
In Alabama, we celebrate the ribbon cutting of a new manufacturer breaking ground on a new plant and announcing new jobs that will be created. Yet, rarely are we told how much the state or municipality paid to the corporation to bring those jobs to the area or given details about the return on investment. Now that COVID-19 is shutting down production at manufacturing plants across our state, leaving many workers high and dry, it's time to ask how our public dollars can be most effectively invested in private companies to ensure the outcomes we need.
Corporate subsidies have cost Alabama over $3.5 billion dollars over the past decade. The public has no information on how money was spent — or what we got for it. These subsidies do not require corporations to commit to providing a living wage; any paid sick, family, or medical leave; or hiring goals for marginalized communities. Most taxpayers don't even know where to look for the information. This story holds true across the South.
Alabamians, like many of our Southern neighbors, cannot afford any loss of revenue. According to Alabama Possible, our state's poverty rate is 18.9 percent, making us the 6th poorest state in the country. Our education system, mental health services, and public infrastructure are in dire need of funding. The National Center for Education Statistics ranks Alabama last in math, reading, and science. We also rank at the bottom in teacher pay, infrastructure, and access to health care. As a result, we lack the services and infrastructure needed to support working families through a crisis like COVID-19.
Why? For decades, our state has siphoned money from these critical public services and social infrastructure to provide corporations with handsome tax incentives in exchange for little more than a handshake deal. Our state is lining the pockets of corporate CEOs, not workers and communities.
COVID-19 makes it clear that Southerners deserve a better deal.
Which is why Jobs to Move America is building a research-action program, headquartered in Birmingham, to win sunshine and accountability policies in the South. We believe that together, we can turn the tide on endless and unaccountable corporate giveaways. We can demand limits on incentives and institute requirements that companies receiving our precious public dollars provide a living wage, benefits, a safe work environment free of racism and gender discrimination, and hiring preferences for marginalized and underrepresented communities. We can also demand a public accountability report about every company that receives subsidies so that Southerners can scrutinize whether their public dollars are actually doing public good.
To get there, we need to understand and document all the public dollars that our state has given away. We'll write reports about that spending, we'll dig into the consequences of corporate giveaways on our communities and workers. We'll work in coalition with community-based organizations and social justice groups, like Alabama Arise, to educate public officials and community leaders about the impact of these subsidies. And eventually, we'll win legislation that ensures our public dollars create the kind of return on investment that we believe in: good jobs and healthy communities.
Do Mercedes, Amazon and Walmart really need generous tax subsidies to operate business as usual? The clear answer is no. It is time to get our priorities in order and take care of our own people — instead of corporate shareholders.

Patricia Todd is the Southern Director at Jobs to Move America. Patricia has socially and professionally advocated for public policies relevant to social justice, education, HIV/AIDS, and a wide range of issues affect the entire Birmingham community for over twenty years. Patricia was elected to the Alabama Legislature as the State Representative for House District 54 in November of 2006 as the first openly gay elected official in Alabama's history. She retired from the legislature in 2018.
Print this piece