Prison worker: Officer exposed to COVID-19 was forced to work before inmate tests positive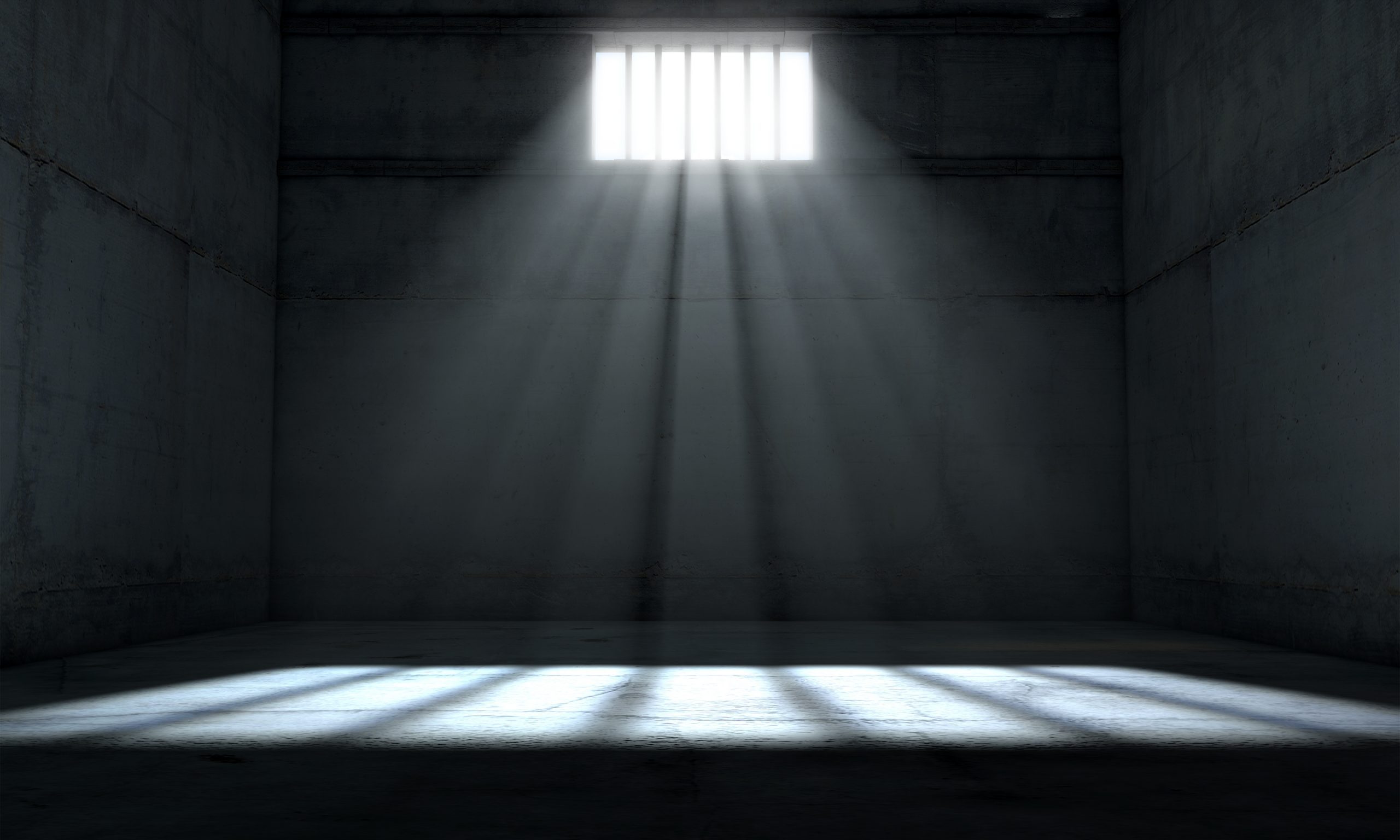 After the Alabama Department of Corrections announced Wednesday that an inmate at the Hamilton Aged and Infirmed facility tested positive for COVID-19, the staff at Hamilton already had a pretty good idea about how the virus entered the building.
One worker at Hamilton Aged and Infirmed told APR on Thursday that a correctional officer at Hamilton had been ordered to sit at a hospital with an inmate from St. Clair Correctional Facility, who had been taken to the hospital on May 4.
That inmate was Dave Thomas, 66, who tested positive for COVID-19 on May 6, according to the Alabama Department of Corrections, and died within 24 hours of receiving the test results.
"He [the correctional officer] didn't know that he [Thomas] was infected, or dying with COVID-19, and was not given PPE or told of the situation," the worker told APR.
APR has confirmed the worker's identity, but will not release the employee's name as the person still works at the facility.
The worker said after the correctional officer learned that Thomas had COVID-19 and had died, the following day, "they sent him back to Hamilton."
"Instead of giving him time off to quarantine, because he had no symptoms, they made him come to work here Friday, Saturday, Sunday and Monday," the worker said.
In a response to APR on Thursday, an ADOC spokeswoman doesn't deny the worker's statement, that the correctional officer was asked to return to work at Hamilton without quarantining to ensure he showed no symptoms before returning to work.
Hamilton Aged and Infirmed houses the state's most vulnerable inmates to COVID-19, older inmates who have medical conditions and who, if they contract the virus, are much more likely to suffer serious complications or death.
The correctional officer at Hamilton still hasn't shown symptoms of COVID-19, the worker said, but he also hasn't yet been tested for the virus, and said that none of the other correctional officers from Hamilton who also had contact with Thomas in the hospital before he died have been tested for COVID-19, either.
The inmate at Hamilton who recently tested positive for coronavirus was taken to a local hospital after exhibiting COVID-19 symptoms, where he later tested positive, ADOC said in a press release Wednesday.
ADOC spokeswoman Samantha Rose in a response to APR on Thursday said that all officers who had contact with Thomas were notified as soon as ADOC learned of the positive test result, and were asked to go to their own doctors and report the potential exposure to COVID-19. Rose said ADOC does not test staff, "nor are we legally able to require staff testing as an employer."
"All officers with potential contact were sent to the ADOC's Office of Health Services (OHS) for follow up, and subsequently our records indicate every officer listed as a contact received a test for COVID-19 and all were reported negative," Rose said.
The Hamilton employee told APR on Friday that's simply untrue, and that none of the officers, three of whom were working on Friday, have been tested for COVID-19.
Some staff at Hamilton have been asked for many weeks to work week-long shifts at St. Clair Correctional Facility, the worker told APR on Thursday and in an interview on March 31.
Once the correctional officer had learned that he'd been sitting with a COVID-19 positive inmate for an entire shift, the St. Clair prison would not allow him to return to work at that facility, but Hamilton prison administrators required him to return to Hamilton without delay, the worker said Thursday.
"We are an aged and infirmed facility with a lot of inmates with underlying conditions and medications and all of that," the worker said. "So we all thought it was pretty strange that that happened, which they told him 'you've got to work.' So we believe he actually was asymptomatic and infected people here weeks in advance."
Additionally, the inmate with the confirmed COVID-19 case had gotten sick prior to being taken to the hospital, and was moving back and forth between his room and Hamilton's infirmary, potentially exposing other inmates and staff.
"He was never housed in there but he took showers and went to med call," the worker said of the inmate's time spent in the infirmary before he was tested at an outside hospital.
Yet there's been no blanket testing of inmates at Hamilton, the worker said, so staff are concerned that the virus could already be spreading.
Two inmates at Hamilton have been tested for COVID-19 as of Thursday, and one resulted in a confirmed case, according to ADOC. Rose said Thursday that five other inmates who were living with the inmate who tested positive have also since been tested, however, and have been quarantined.
ADOC is to update testing numbers on Friday.
As of Thursday, 102 of Alabama's approximately 22,000 inmates statewide had been tested for COVID-19, according to ADOC. 
"All the officers are definitely on the edge," the worker said. "Now we're spraying and cleaning left and right. The department is reacting. There's no proactive in the department whatsoever. We just react to whatever the situation is, and then try to fix it, and by then it's too late, especially with this disease."
Hamilton staff are doing temperature checks on all inmates twice a day, and staff is checked for temperatures at the start of shifts, but the worker said without tests the extent of the spread inside can't be known.
"It's been poorly handled," the employee said. "All they're concerned about is new prisons. New prisons. That's all you ever hear."
ADOC and Gov. Kay Ivey continue to push Ivey's plan to build three new mega prisons under a build-lease plan in partnership with private companies, which would consolidate most of the state's aging facilities.
Criminal reform advocates have said that without substantive sentencing reforms and systemic changes to Alabama prisons' culture of violence, new prisons won't solve the problems laid out in a U.S. Department of Justice report, which detailed horrific violence, sexual assaults and corruption.
The Hamilton inmate who tested positive was taken from Brookwood Baptist Medical Center to the Limestone Correctional Facility, where he was placed in that facility's quarantine area, the worker said.
The worker said Thursday there was another Hamilton inmate at the hospital whom he believes was being held in the COVID-19 area, although it was unclear Thursday whether the man had been tested.
The remaining areas in Hamilton were placed on a "level one" quarantine, which ADOC said means inmates will be monitored for symptoms of the virus, and have their temperatures checked twice daily.
In a previous interview with the Hamilton worker on March 31, the person said ADOC wasn't following the department's own guidelines to keep inmates and staff safe from COVID-19 at the time.
The worker said that despite ADOC's lockdown of the facility, meaning inmates weren't to be coming or going between Hamilton and other facilities, the transfers were still happening.
ADOC on March 18 announced that "inmate transfers between facilities are suspended" but that "security and healthcare exceptions may be granted."
Three inmates had just recently been taken to Hamilton from the Kilby Correctional Facility who didn't appear to have any other health issues "as far as aged and infirmed," the worker said on March 31, and all three had elevated temperatures.
"We have a policy that you can't come in if your temperature is above 100.4. That's workers or anybody that comes into the facility," the employee said. "And our captain called Mr. Ellington, turned them around. He sent them back to Kilby."
The employee told APR on Thursday that inmates were still being transferred to and from Hamilton, St. Clair prison and the William Donaldson Correctional Facility.
The employee said some of those inmates might meet ADOC's terms of still allowing transfers for "security and healthcare exceptions" but that many clearly do not.
"That's what they're telling, but that's not the case," the worker said.
The worker said on March 31 that some staff at Hamilton were being asked to work weeklong shifts at the St. Clair Correctional Facility, where there had already been one confirmed COVID-19 case among a staff member at that time.
"We have asked not to have to transfer down there to work, week in and week out, to no avail. It's go or get wrote up," the worker said.
ADOC just wasn't doing what the department said it was doing, the worker said, and staff felt it was putting them and the inmates in harm's way.
"It's to the point that you go to work, you just go to work. You don't ask questions. 'We'll tell you what's best for you'," the worker said.
ADOC spokeswoman Rose in the message to APR on Thursday said that the Hamilton staffs' concern that the officer who was may have brought the virus into the facility are "speculative and not based on any evidence."
"Our response to this unprecedented situation thus far has been informed, timely, and in line with the CDC's guidelines for correctional institutions," Rose said. "We are learning and gathering more information every day, and actively making appropriate strategic shifts to improve."
"If a breakdown in new procedures or preventative measures occurs, we fix it as soon as we are made aware," the message continues. "This institution is not just walls and fences – its comprised of dedicated individuals who are passionate about doing the right thing and making a positive impact in the lives of other human beings."
Arthur Ahmed, 69, died May 6 while serving out his sentence for first-degree assault at the St. Clair prison, where a total of three inmates have tested positive for the virus and at least one has died after testing positive for COVID-19.
Ahmed is the third inmate to die in an Alabama prison of an unstated cause in less than two weeks.
Richard Jason Reed, 35, died May 2 at the Bullock County prison. ADOC said no foul play was suspected, he was showing no symptoms of COVID-19 and his cause of death was pending an autopsy.
Alvin Daniels, 68, died on April 25 at the Limestone prison and although no foul play is suspected, his exact cause of death is also pending an autopsy, Rose told APR on April 28.
All three prisons where inmates have died over the last two weeks of undisclosed causes have identified cases of COVID-19 either among staff or among inmates.
Alabama Republicans urge Jones to meet with Trump's SCOTUS nominee
"Today is the day we are challenging Doug Jones to do something he rarely does — listen to the majority of Alabamians," Lathan said.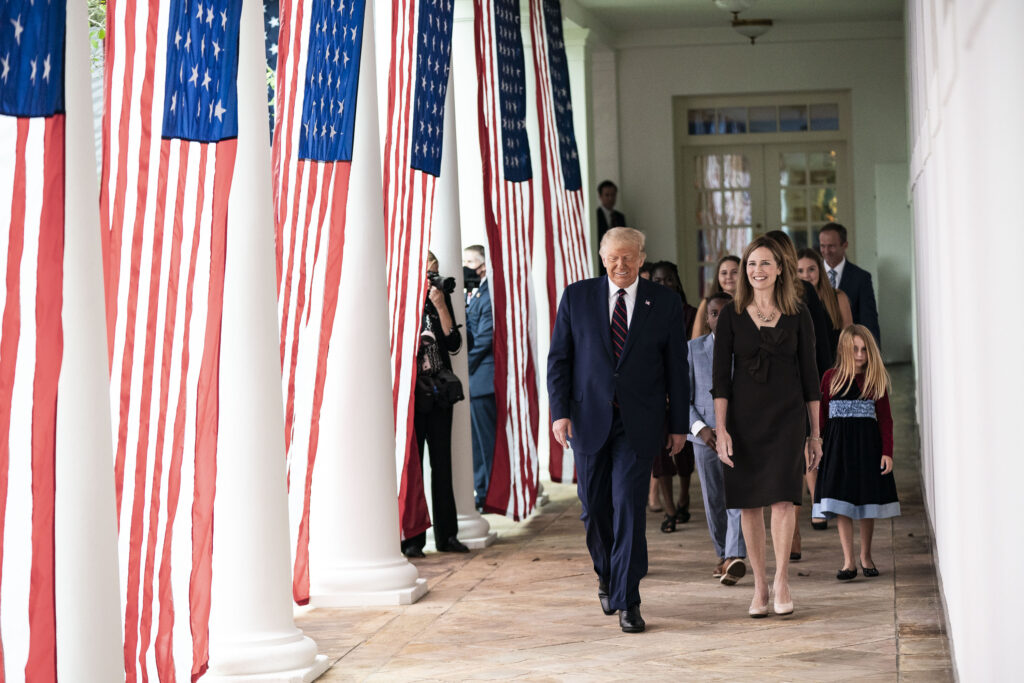 Wednesday, Alabama Republican Party Chairman Terry Lathan and over 25 supporters held a news conference at ALGOP Headquarters in Hoover to demand that Senator Doug Jones not ignore the majority of Alabamians and consider Amy Coney Barrett for the Supreme Court.
"Today is the day we are challenging Doug Jones to do something he rarely does — listen to the majority of Alabamians," Lathan said. "He has ignored the majority over and over on major issues."
Lathan asserted that Jones ignored the wishes of Alabamians when he voted guilty on articles of impeachment against the president earlier this year, and when he voted against confirmed for then-nominee Judge Brett Kavanaugh in 2018.
"He still owes Justice Kavanaugh an apology for going along with the circus the Democrats orchestrated against a nominee that Alabamians supported," Lathan said. "On voting to withhold funding from the southern border wall being built. On declaring he will vote to take away Alabama tax cuts courtesy of President Trump … in other words take away your money that you work for — he's telling you, Alabama, it's his to take and not yours to keep. He wants your family income back."
Jones has said he will not vote to confirm Barrett — or any nominee — before the results of the Nov. 3 general election have been decided. Democrats oppose Barrett's nomination because her appointment to the court would solidify a 6-3, highly conservative majority and because Republicans denied President Barack Obama's nominee, Judge Merrick Garland, hearings and a vote in 2016.
"He said it's because it's too close to an election. Well, there was an election held in 2016 and 2018 — Alabama said we highly support President Trump in the White House and America added two more Republican U.S. Senate seats," Lathan said. "With the Republican Party now the majority in the Senate and in the White House, Senator Jones needs to do his job — meet with her, listen to her and then decide on Judge Barrett's credentials."
Republicans appear to have a majority to confirm Barrett to the court, with hearings scheduled for later this month. Jones's vote is unlikely to make a difference in the confirmation fight.
"It is a poor reflection of the state of our national politics that, just hours after Justice Ginsburg's passing, we were thrust into a divisive partisan fight over her successor, denying the nation the time to mourn this extraordinary American's death," Jones said. "Just weeks from a national election, we are confronting a blatant power grab by Senate Majority Leader Mitch McConnell and the President that will undermine the court and subvert the will of the American people."
Lathan said that, "Tone deafness to the seating of Judge Barrett will not stand. There is no reason not to meet with this mother of 7 who drives a minivan, is highly regarded by her students, professors and those who have worked with her in the judicial system. Why is he afraid? He looks weak. Alabama does not like that look at all. Do your job, Senator Jones. Use your own words that you pride yourself on of being fair. Meet with Judge Barrett on behalf of Alabama."
Jones has pointed to what Democrats call the hypocrisy of Senate Majority Leader Mitch McConnell, who denied Garland hearings in the spring of 2016, months out from an election. McConnell is now pushing for Barrett to be confirmed less than a month before a general election.
"Just four years ago, Leader McConnell held open a Supreme Court seat for ten months before a presidential election because he said time and again that, in an election year, we must let the American people decide," Jones said. "If confirming a Supreme Court justice ten months prior to a presidential election would have denied the American people a voice, then isn't he now denying the American people a voice by rushing to confirm a justice just weeks before a presidential election?"
"Under these circumstances, I will not support the confirmation of any Supreme Court justice nominee before the election," Jones explained. "We should not force the country into a brutal and divisive partisan confirmation fight while Americans are already voting to choose the next President. If President Trump is re-elected, I will evaluate any pending or future nominee on their merits and vote for or against the nominee based solely on their qualifications."
Lathan was joined at ALGOP headquarters by State Rep. David Wheeler, R-Vestavia; State Sen. Jabo Wagoner, R-Vestavia; Jefferson County Republican Party Chairman former State Rep. Paul DeMarco, R-Homewood; and Republican National Committeewoman Vickie Drummond.
Lathan said Republicans would vote Jones out on Nov. 3.
"OK — go ahead Senator Jones. You do you and we are going to do us," Lathan said. "On Nov. 3, when Alabamians have all of the power, we will prove that your one hit wonder term was really a one hit blunder term. We will thumb our noses at you with the stroke of our pens. You will have no one to blame but yourself. In 34 days, your millions of dollars and appeasement of the left will not save you. Alabamians don't take kindly to being ignored and on Nov. 3, they will not be ignored by you any longer."
"In 34 days, Alabama will again add a new page in our history books when we will show Doug Jones that the voters are the be all to end all," Lathan said. "We will end his placeholder status and elect Tommy Tuberville to replace Doug Jones. Coach Tuberville will support our president and, as important, not ignore the wishes of the people of sweet home Alabama."
"The world is watching Alabama. Will we keep the majority in the Senate," Lathan said.
Lathan challenged Senator Doug jones "to at least meet with her that is the minimum that he can do."
Lathan warned that "Complacency is the enemy of the Republican Party," when discussing the GOP's prospects in the 2020 election.