NRSC congratulates Tuberville on winning runoff
The chairman of the National Republican Senatorial Committee, Indiana Sen. Todd Young, released a statement Tuesday congratulating Tommy Tuberville on his primary victory in Alabama.
"As a true political outsider, Tommy Tuberville has what it takes to stand up for the people of Alabama, conservative values and President Trump – and most importantly, defeat Doug Jones," Young said. "I look forward to another victory for Tuberville in November and working with him to build on President Trump's and our Republican Senate Majority's record of accomplishment."
Tuberville won the Republican primary runoff with 61 percent of the vote. His opponent, Former Attorney General and Sen. Jeff Sessions, received 39 percent.
Sessions was the first senator to endorse Donald Trump for president, served as Trump's attorney general for almost two years and was an important campaign surrogate for Trump during the 2016 presidential election. But the rift that developed between the two former political allies grew so large that the president called appointing Sessions as AG his "biggest mistake" as president.
Trump endorsed Tuberville and actively campaigned for Tuberville and against Sessions.
"Tommy Tuberville WON big against Jeff Sessions," Trump said on Twitter. "Will be a GREAT Senator for the incredible people of Alabama. @DougJones is a terrible Senator who is just a Super Liberal puppet for Schumer & Pelosi. Represents Alabama poorly. On to November 3rd."
The president is seeking re-election himself this year, and he will lead the Nov. 3 general election ticket for the GOP.
During his victory speech, Tuberville said that Trump called to congratulate him. Tuberville called Trump, "the greatest president of my lifetime."
Club for Growth PAC was an early endorser of Tuberville and contributed heavily to his election effort. President David McIntosh issued a statement congratulating Tuberville on winning the runoff.
"Coach Tommy Tuberville is a principled, pro-growth conservative, and well positioned to defeat liberal Democrat Sen. Doug Jones in the General Election," McIntosh said.
Club for Growth PAC also backed former State Rep. Barry Moore, R-Enterprise, in his bid to be the GOP nominee in the 2nd Congressional District. Moore won his race, beating Jeff Coleman.
Club for Growth Action spent $1,433,763 on the race, and Club for Growth members contributed $132,932 directly to Tuberville's campaign through the Club for Growth PAC.
Club for Growth Action announced that it will launch a new TV ad, "American Green," on July 15, highlighting Jones' "support for the Export-Import Bank and the billions in taxpayer funded loans that went to communist China."
Former State Rep. Perry Hooper Jr., R-Montgomery, is a member of the Alabama Republican Executive Committee and Trump's National Finance Committee.
"This is a huge win for the President," Hooper said. "This shows that the people of Alabama are fully behind the president."
Hooper said that he likes Jeff Sessions, but that Sessions should not have gotten into this race at the last possible moment and months after Tuberville and the other candidates had been out of the road campaigning.
"I honestly believe he will do everything in his power to defeat Doug Jones in November," Hooper said. "Coach Tuberville campaigned on his genuine support for President Trump and his Agenda and his desire to do what's best for the people of Alabama. His sincerity came through as led the ticket in March."
Hooper formally endorsed Tuberville in the days before the runoff election.
Sessions actually received 9,154 votes fewer in the runoff than he did back in March, while Tuberville gained 96,069 votes. 711,809 voted in the Republican primary while 549,721 voted in Tuesday's primary runoff – a decrease of 162,080 from March.
Part of that drop was due to a lack of competitive local races in many precincts, people traveling on summer holiday and no presidential politics to bring people to the polls — but part of it was also likely due to COVID-19 fears. The runoff had been scheduled for March 31, but it was delayed in hopes that the coronavirus global pandemic would have lessened.
It actually has gotten much worse.
Tuberville faces incumbent Sen. Doug Jones in the Nov. 3 general election.
Alabama GOP chair says Harris "drags the Democrats' ticket even further to the left"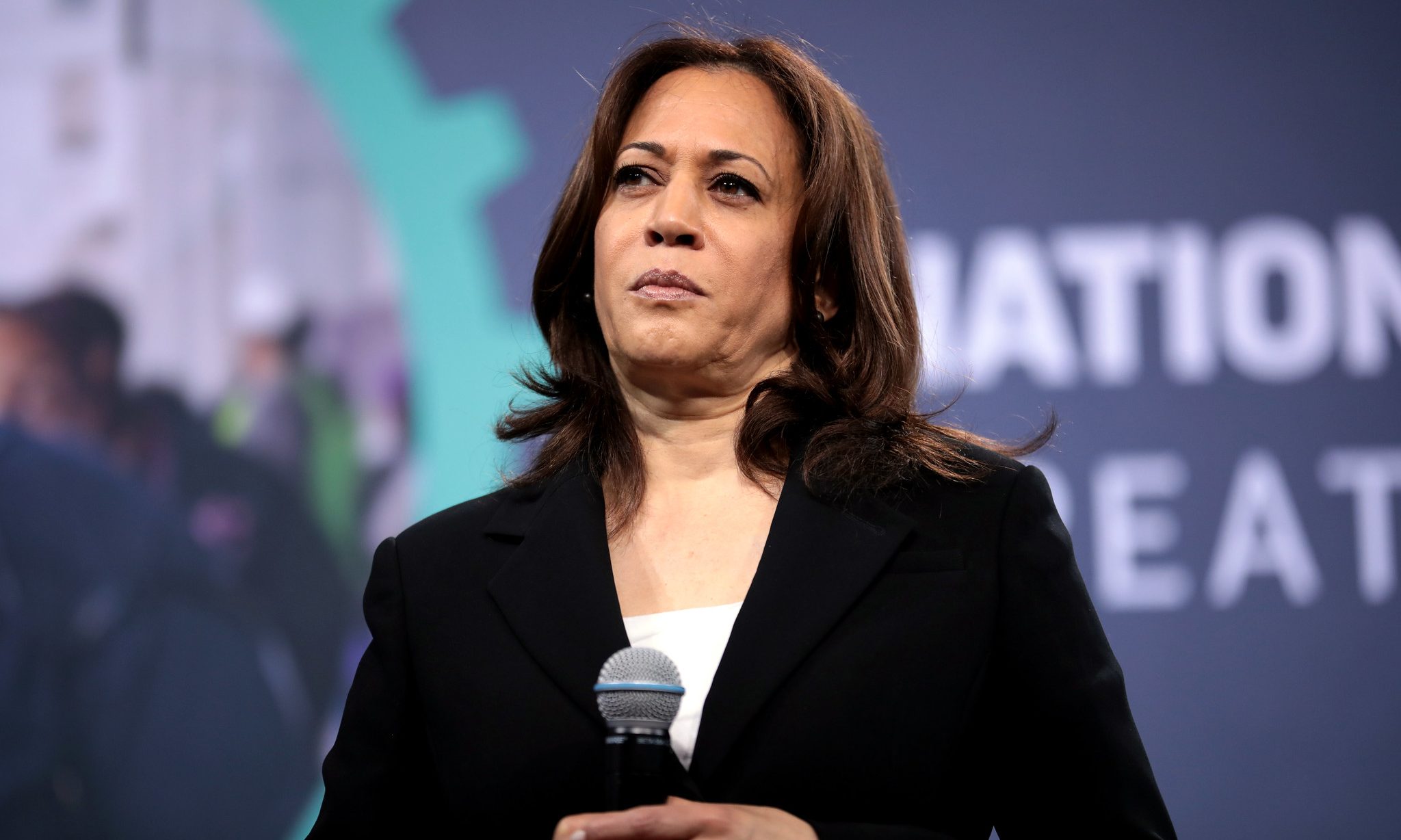 Tuesday, Alabama Republican Party Chairman Terry Lathan released a statement critical of presumed Democratic presidential nominee former Vice President Joe Biden's choice of U.S. Senator Kamala Harris (D-California) as his running mate in the November 3 general election. Biden announced the pick to supporters via text message.
"Joe Biden's VP pick drags the Democrats' ticket even further to the left," Lathan charged. "Kamala Harris was the first proud co-sponsor Bernie's Medicare for All government healthcare takeover. She's applauded efforts to defund the police and even led the charge to block meaningful police reform in the Senate. She even wants to use the federal government to ban plastic straws and to control what we eat – a move that would devastate the U.S. dairy and beef industries – all in the name of 'climate change'."
"We look forward to the clear contrast in policies in the Vice Presidential debate with Mike Pence and Senator Harris," Lathan concluded. "It will be a true mirror of the obtuse plans the Democrats want for our nation. This ticket does not represent the values of the American people. They will see through all bogus attempts by the Democrats who will pretend to move to the center. They will fail, as their policies have, and America will vote to re-elect President Trump on November 3rd."
Republican National Committee Chair Ronna Romney McDaniel similarly blasted the decision.
"A hiding, diminished, & incoherent Biden didn't just select a VP candidate, he chose the person who will actually be in charge if he were somehow able to win," Chair McDaniel said. "Harris' radical policies may be popular among liberals, but they are well outside the mainstream for most Americans."
"Kamala Harris' extreme positions, from raising taxes to abolishing private health insurance to comparing law enforcement officials to the KKK, show that the left-wing mob is controlling Joe Biden's candidacy, just like they would control him as president," McDaniel concluded.
Harris is a U.S. Senator, former 2020 presidential candidate, and former California Attorney General. Her father is an immigrant from Jamaica and her mother is an immigrant from India. She identifies as Black and is the first non-White woman to be on a major party presidential ticket. Harris is the fourth woman to appear on a major party presidential ticket. The previous nominees: 1984 Democratic VP candidate Geraldine Ferraro, 2008 Republican VP candidate Sara Palin, 2016 Democratic presidential candidate Hillary Clinton all lost in the general election.
Current Vice President Mike Pence is expected to return as President Trump's running mate.
Biden is expected to make a joint appearance with Harris on Wednesday in Delaware.
Polls taken prior to the Harris pick show Biden with a significant lead in polling, both nationally and in several key swing states. Alabama is expected to support Trump by a large margin.