Opinion: Vote NO on Amendment 8: Legislative Pay

By Ralph Burke
Member, Alabama House of Representatives 1983-98, Democrat
Although the GOP leadership in Montgomery claim that reducing the 62% legislative pay increase was not included in the "Handshake With Alabama" as they campaigned in 2010, many (if not all) used it as their number one issue to take control of the Legislature.  After the GOP failed in 2011 to adopt a resolution that would allow them to keep that campaign promise, they came up with a concocted Constitutional Amendment that basically shirked their promise and gave it to the voters.  How courageous.
Legislative pay is confusing and you almost have to experience it to understand.  I served in the Alabama House of Representatives 1983-98 from DeKalb County.
What does this amendment do?  Not much of anything.  Presently, Legislators in Alabama make $4,174 monthly or $50,088 annually plus $50 three days each week they are in session. It varies annually depending on several factors.  This is from the Alabama Senate home page.
Amendment 8 sets legislative pay at the median Alabama household income annually AND (and this is the big AND) allows reimbursement of "expenses in the same amounts and manner as expenses are allowed under law for state employees generally".  If the amendment passes, Legislators will get mileage and "actual" expenses in the performance of their duties.
Let's break it down.  The median household income in Alabama is $42,081 (2006-10: US Census Bureau) – that becomes their base pay.  Under the "actual expenses" provision they will get to add mileage and lodging every week during a Legislative session – presently they do not get mileage or lodging reimbursement.
Here is what the total annual compensation would look like in the district I once represented:  $42,081, base pay; 366 round trip miles @ 55.5 cents per mile X 15 trips to Montgomery (if no special sessions) = $$3,046.95; lodging at $300.00 weekly X 15 weeks (again, if no special sessions) = $4,500.  Add it all up = $49,627.95 a WHOPPING savings of $460.05 to the taxpayer.
There is so much more to discuss, but space does not permit, however one practical example.  When I served, hotels in Montgomery competed for our business and gave special rates plus many of the members would share a room to save costs.  When the hotels figure out Legislators get actual expenses the competition will cease and they will charge regular rates.  Bunking with a roommate will stop – why not?  The taxpayers are footing the bill now.
From a practical standpoint, this is a bad proposal.  The GOP wants it to fail, then they can say, "We tried."  I don't think they got the message.  Vote NO, AND THEN TELL THEM TO FIX IT! And, do what you said you would.  They blame their Democratic counterparts for passing the original raise on a voice vote.  The real truth is, they could have already repealed it the same way.  Where's your supermajority now?
Print this piece
Opinion | COVID-19 has changed our state's industry and workforce landscape, our goal remains the same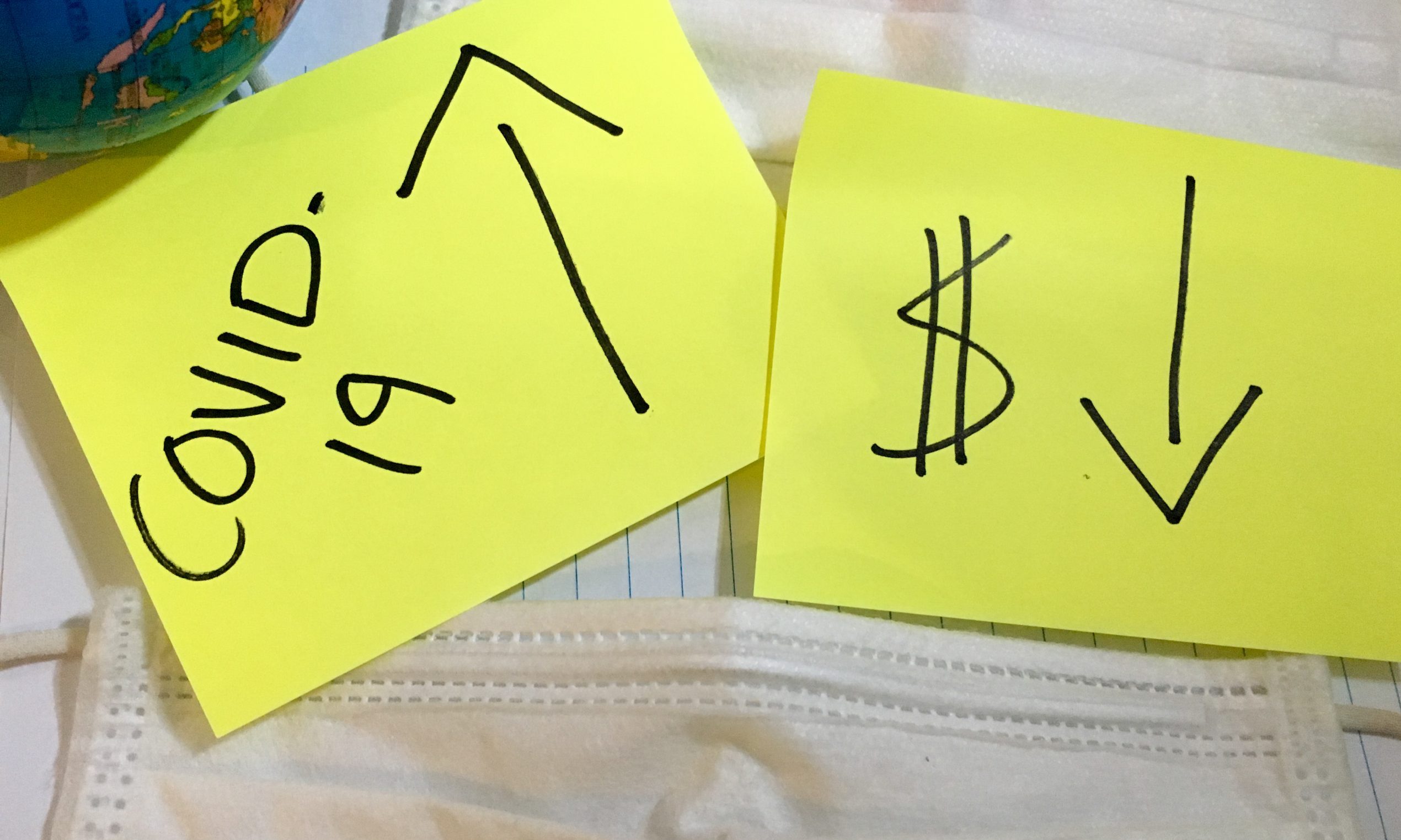 The human toll of COVID-19 is unprecedented in Alabama, and businesses of all sizes have taken a shellacking due to the pandemic. As such, our tactical focus for workforce development has transitioned from filling positions in the tight labor market we enjoyed in February to pandemic response, incumbent worker training and dislocated worker training today. The future of work has accelerated ten years in three months.
The Alabama Workforce Council (AWC) is working with the Ivey Administration and partners across the state to share best practices, key facts and resources for employers, employees and those who have been recently unemployed.
While the immediate focus of our efforts has transitioned to workforce recovery and response efforts to COVID-19 through our work with informational webinars, workforce recovery surveys, and resources for businesses (all available online), the AWC and AlabamaWorks remain steadfastly committed to the Governor's attainment goal of adding 500,000 highly-skilled workers to Alabama's economy by 2025. Notably, in these uncertain times, this goal has not changed.
Creating a highly-skilled workforce and resilient economy, even one that will be recovering for the foreseeable future, is necessary for Alabama's economic vitality. For those who have become unemployed or underemployed due to COVID-19, reskilling or upskilling now can lead to sustainable in-demand career pathways that produce measurable benefits in the future.
Success Plus, the formal name for the Governor's postsecondary education attainment goal, outlines the need to add an additional 500,000 Alabamians prepared for in-demand, high-wage careers to the workforce by obtaining credentials, certificates or degrees in addition to a high school diploma by 2025. Moremust be done to create stackable pathways that allow individuals to earn credentials through career-specific education and shorter-term programs that prepare them for immediate employment and future advancement.
To this end, Alabama has established a quality-assurance process for credentials through the Alabama Committee on Credentialing and Career Pathways (ACCCP). The ACCCP is tasked with identifying in-demand occupations in Alabama, developing competency models and career pathways for each of the in-demand occupations, and identifying related credentials of value associated with each of the in-demand occupations.
Additionally, on June 8the Alabama Workforce Council will launch the Governor's Survey of Employer Competencies,which will survey employers in each sector and region of the state to assist the ACCCP with identifying these in-demand occupations as well as the related competencies and credentials of value aligned to those occupations.
The survey will be conducted between June 8 and June 15, 2020 and, going forward, the survey will be conducted annually to assist the ACCCP's 16 Technical Advisory Committees (TACs) with their work oflinking credentials of value to one or more specific competencies needed for a job. Ultimately, this will allow employers to create competency-based job descriptions that list the specific skills required for a job, rather than using associate or bachelor's degrees as placeholders. Therefore, it is vital that employers of all sizes, and from each industry sector, provide responses to the survey. The TACs will receive the results of the Governor's Survey of Employer Competencies at the June 17, 2020 ACCCP meeting.
It is clear that much work remains to be done. COVID-19 adds challenges to our ultimate goal, but the Alabama Workforce Council and AlabamaWorks knows that – regardless of the pandemic – clearly identifying in-demand jobs, with their related skills, and facilitating more opportunities for high-skill, high-wage careers is now more important than ever.
To learn more about the Alabama Workforce Council's response to COVID-19 and to learn more about Governor Ivey's vision for creating 500,000 highly skilled workers by 2025, visit www.alabamaworks.com.

Tim McCartney, formerly of McCartney Construction in Gadsden, is the chairman of the Alabama Workforce Council.
Print this piece