ALDHS Director Details Possible Personal Information Compromised in Cyber Intrusion of State IT System

Staff Report
MONTGOMERY – Alabama Department of Homeland Security Director Spencer Collier on Thursday updated the public on a recent cyber intrusion within the Alabama Information Services Division (ISD) and outlined a plan of action to help those who may be affected.
After becoming suspicious of unusual activities, ISD employees self-detected that a firewall protecting the state's IT system had been breached.  ISD employees subsequently notified ALDHS.  Immediately, the Alabama Department of Homeland Security contacted state and federal authorities to open a criminal case.  Simultaneously, Director of ISD Jack Doane activated a computer emergency response team to confirm that an intrusion had taken place and to formulate a plan to respond.
As the investigation continued, authorities discovered that personal information was accessed during the attack.  Certain information relating to a limited number of employees and vendors was compromised by the attacker.  The information that was accessed may have contained personally identifiable information (PII) such as a name, social security numbers and taxpayer identification numbers.  No taxpayer records or returns were compromised.
As the Director of Homeland Security and Senior Law Enforcement Advisor, Director Collier immediately began working with our state and federal partners to open a criminal investigation and assess the potential compromise of any sensitive information.  After reviewing the case, authorities believe, but cannot be certain, that the attack was perpetuated by a certain entity that does not have a history of malicious activity regarding PII.
According to Director Collier, "When we discovered the intrusion, we took immediate action.  We activated a criminal investigation and worked with renowned IT experts to begin the processes of remediation of damages.  At that time, we had not discovered where any personally-identifiable information had been compromised.  However, we promised the people of Alabama that if we discovered that any information was accessed, we would notify them as soon as possible.  I can assure you that the authorities involved in this investigation have made it their mission to protect the people, and notifications are now taking place."
"We will help anyone affected by connecting them with credit monitoring services," Director Collier added.  "Additional security measures are also in place with the goal of preventing future breaches.  Our investigation will continue, and we are doing everything within our power to address this issue and help the people who are affected."
To further protect identity, the state is providing a one-year service from a leading identity theft service company to those whose PII may have been compromised. This service helps detect misuse of personal information and provides identity protection services.
According to Jack Doane, "The State of Alabama ISD responded to the attack on January 16, 2013, by reviewing and preserving log data and by changing passwords on all administrator accounts.  ISD increased its perimeter defense and shut down all external access into the state network.  Additional logging and log correlation was put in place to assist in the investigation and remediation plans."
Any further release of information pertaining to the scope of the intrusion or the response measures used to remediate the vulnerabilities could negatively influence the investigation.
"State and federal authorities are still investigating, and further discussion of sensitive information could possibly jeopardize the process," Director Collier reiterated.
Print this piece
Alabama House Minority Leader Anthony Daniels endorses Mike Bloomberg for president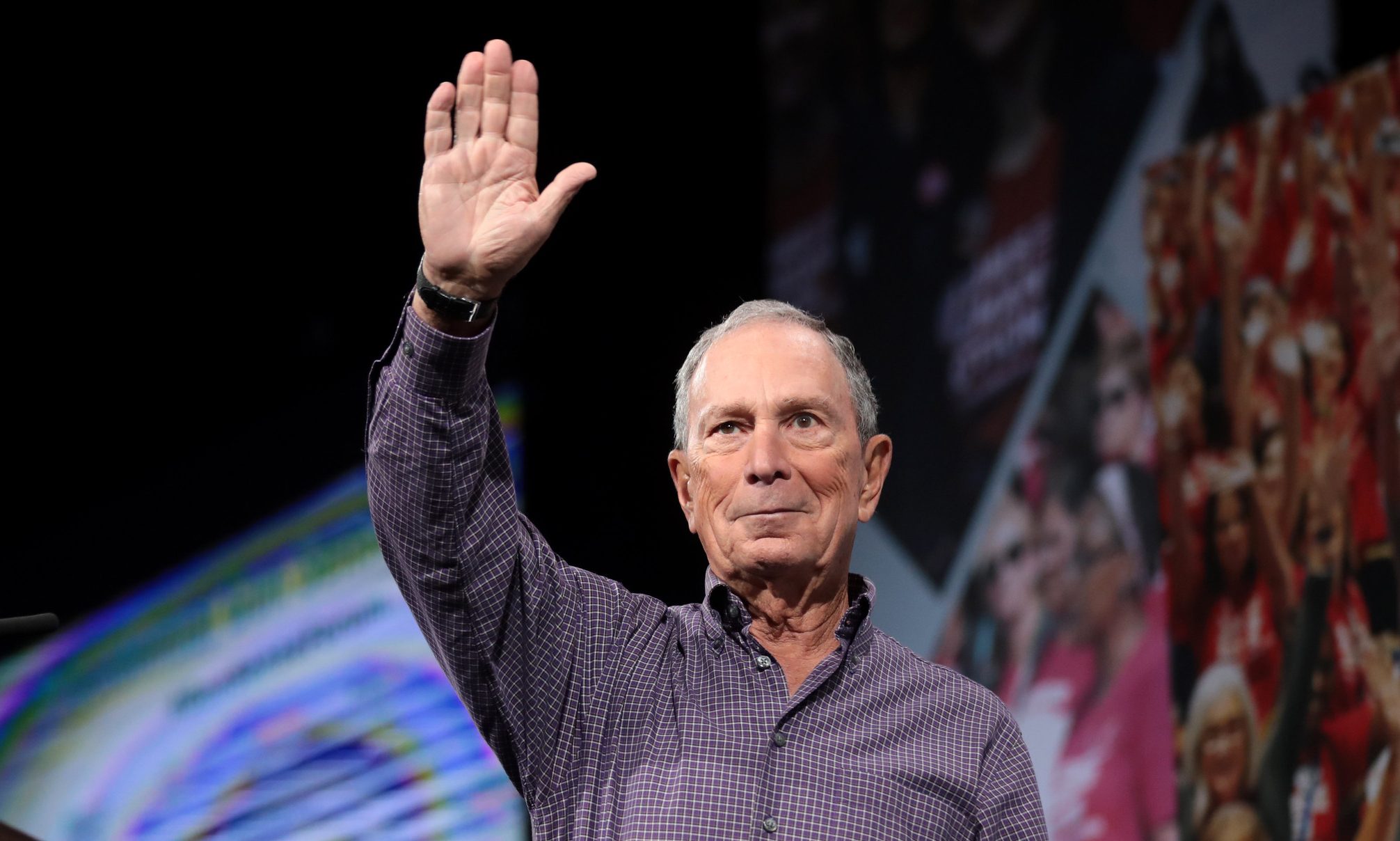 Alabama House Minority Leader Anthony Daniels announced his endorsement of Democratic presidential candidate Mike Bloomberg today, 4 days ahead of Alabama's primary election on Super Tuesday. Daniels joins State Senate Minority Leader Bobby Singleton and Black Caucus Chair Representative A.J. McCampbell in support of Mike. In his endorsement, Rep. Daniels cited Mike's work taking on tough fights on health care, public education, and supporting small businesses.
"We need a president who has a proven record of bringing people together to tackle the tough challenges we face in this country, and I can't think of anyone better to do that than Mike Bloomberg," said Rep. Daniels. "Not only is Mike the best positioned to take on Trump, but he has also proven he can deliver on his promises to make this country better for all. Alabamians should know that when I head to the polls this Tuesday, I'll be proudly casting my vote for Mike Bloomberg."
Rep. Anthony Daniels represents the 53rd District in the Alabama State House of Representatives, where, since 2017, he has served as minority leader. Rep. Daniels received his Bachelor's and Master's degree from Alabama A&M University. A former public school teacher and small business owner, Daniels is known for championing innovative education programs, like the Alabama School of Cyber Technology and Engineering, that prepare young people for promising careers, cultivate homegrown talent, and drive economic growth. Under his leadership, the House Democratic Caucus has made significant strides in addressing key issues like support for cradle-to-Pre-K programs, proven workforce development, and job readiness initiatives, and bringing broadband access to rural areas. They have also succeeded in preventing the passage of partisan legislation that hurts working families.
"Alabamians know how important this election is for the future of our country, and that's why they're supporting Mike Bloomberg, a doer and not a talker with a record of not shying away from tough fights," said Bradley Davidson, Mike Bloomberg 2020 Alabama State Advisor. "We're honored to have the support of Rep. Daniels, a respected leader in Alabama and beyond, and we look forward to working together with him to get Mike elected."
Mike Bloomberg will return to Alabama on Sunday, March 1 to participate in the 55th annual Selma bridge crossing to commemorate Bloody Sunday. Additionally, Bloomberg visited Montgomery earlier this month for an organizing event and to speak at the 60th annual Alabama Democratic Conference (ADC) Convention, the Alabama Democratic Party's largest Black caucus. He later received the endorsement of the group.
Print this piece