State finance director recommended waiting to debate state budgets
Alabama's finance director said that he recommended to Gov. Kay Ivey and to the Alabama Legislature that they wait to debate the state's budgets until there was more information about the impact COVID-19 was having on Alabama's economy and the government's tax revenues.
But lawmakers made the decision to move forward with the budgets. Most state lawmakers returned to Montgomery on Monday, and by Wednesday, the state Senate had approved Alabama's General Fund budget. 
Kelly Butler, the state's finance director, spoke to state House Democrats during a Wednesday online meeting about what he described as an unprecedented economic hit that came quicker than any he's seen in his 30 years working in Alabama's Budget Office.
Democratic lawmakers decried the return to the Legislative Session and said returning to Montgomery so early would be unsafe for the lawmakers, many of whom are older and have underlying health problems that makes them more likely to suffer serious complications or death from COVID-19.

All but one Democratic member of Alabama's House of Representatives have sat out of the resumed session, deciding instead to stay at home and avoid any potential risk of contracting the virus in Alabama's cramped State House.
Democratic House members also echoed Butler's concerns and said returning too early would leave lawmakers without enough information on what impacts the COVID-19 crisis and partial shutdowns of the state's economy will have on Alabama's budgets. 
Instead of returning to Montgomery with their Republican counterparts, Democrats have held online meetings with state officials and other experts this week to discuss how the virus is affecting the state's economy, public health, hospitals, nursing homes and other aspects of the state.

Butler told lawmakers Wednesday that prior to March, Alabama's economy was arguably as strong as it had ever been, and unemployment was very low.
"Because of the coronavirus, and because of social distancing and safer-at-home and stay-at-home orders, we have had over, 400,000 Alabama residents who have filed for unemployment with the Department of Labor in a very short period of time. Five or six weeks," Butler said. "I've not seen that before." 
Butler said that while things are evolving daily, they've estimated that because of the COVID-19 crisis, Education Trust Fund and General Fund budget revenues will decline by approximately $1 billion over the rest of the Fiscal Year 2020 and into the Fiscal Year 2021 — an approximated 10 percent reduction. 
"The budgets that are being debated now in the Legislature have been adjusted downward," Butler said, speaking as the state Senate was debating those very numbers and before the budget was passed on a unanimous 31-0 vote. 
Butler said that because the state's economy was in good shape before the crisis, he doesn't foresee the need to make cuts to the current Education Trust Fund budget, which can cause severe hardships on schools and universities that rely on the money. 
"The General Fund was in the same situation," Butler said. "High cash balance and good revenues for the first six months, so we also think the General Fund will not have to be prorated." 
Alabama's share of the federal Coronavirus Relief Fund was $1.9 billion — but the money cannot be used to supplant budget shortfalls, and can only be spent on coronavirus-related expenditures. 
"The risk to this, as is always the risk with large federal dollars, is if you spend the money outside their guidelines the federal auditor will show up three years later and want their money back," Butler said. 
Butler said the Alabama Emergency Management Agency has already bought personal protective equipment such as masks, gloves and gowns "and some ventilators to the tune of about $50 million" out of the state's General Fund, but he believes that money can be replaced with the federal relief aid.  
"We have not actually reimbursed any money from these federal dollars. It's all still in the Treasury, because we do not want to do that until we have final guidance. Just erring on the caution side, there," Butler said. 
Butler is also the chair of Ivey's seven-member Coronavirus Task Force and said that since Ivey's latest order loosening some of her previous restrictions while leaving others in place,  task force members have been talking with church leaders and owners of restaurants, barbershops, salons and gyms, all of which are either ordered closed or are under restrictions meant to prevent the continued spread of the virus.
Butler said by the end of Wednesday the task force was to make additional recommendations to Ivey and to State Health Officer Dr. Scott Harris.
"I don't want to talk about what those are, because the committee process is still going on, but those are the entities we've been looking at and seeing if there's a way to safely start the process of reopening," Butler said.
"I think it's fair to say that everyone realizes that we need to get people reopened as quickly and as safely as we can," Butler said. "It's a very difficult task because there's just so much unknown about this virus, but the committee is working in good faith to make what we believe are solid recommendations so people can start reopening their businesses." 
The Alabama Senate passed the state's $2.38 General Fund budget Wednesday, which was a $168.8 million increase from the state's 2020 General Fund budget. 
The budget approved Wednesday includes a $23 million increase to the Alabama Department of Corrections, $35 million more for the Alabama Department of Public Health, an additional $3 million for the Alabama Law Enforcement Agency and an extra $25 million to the Alabama Department of Mental Health.
Alabama Power is returning $100 million to customers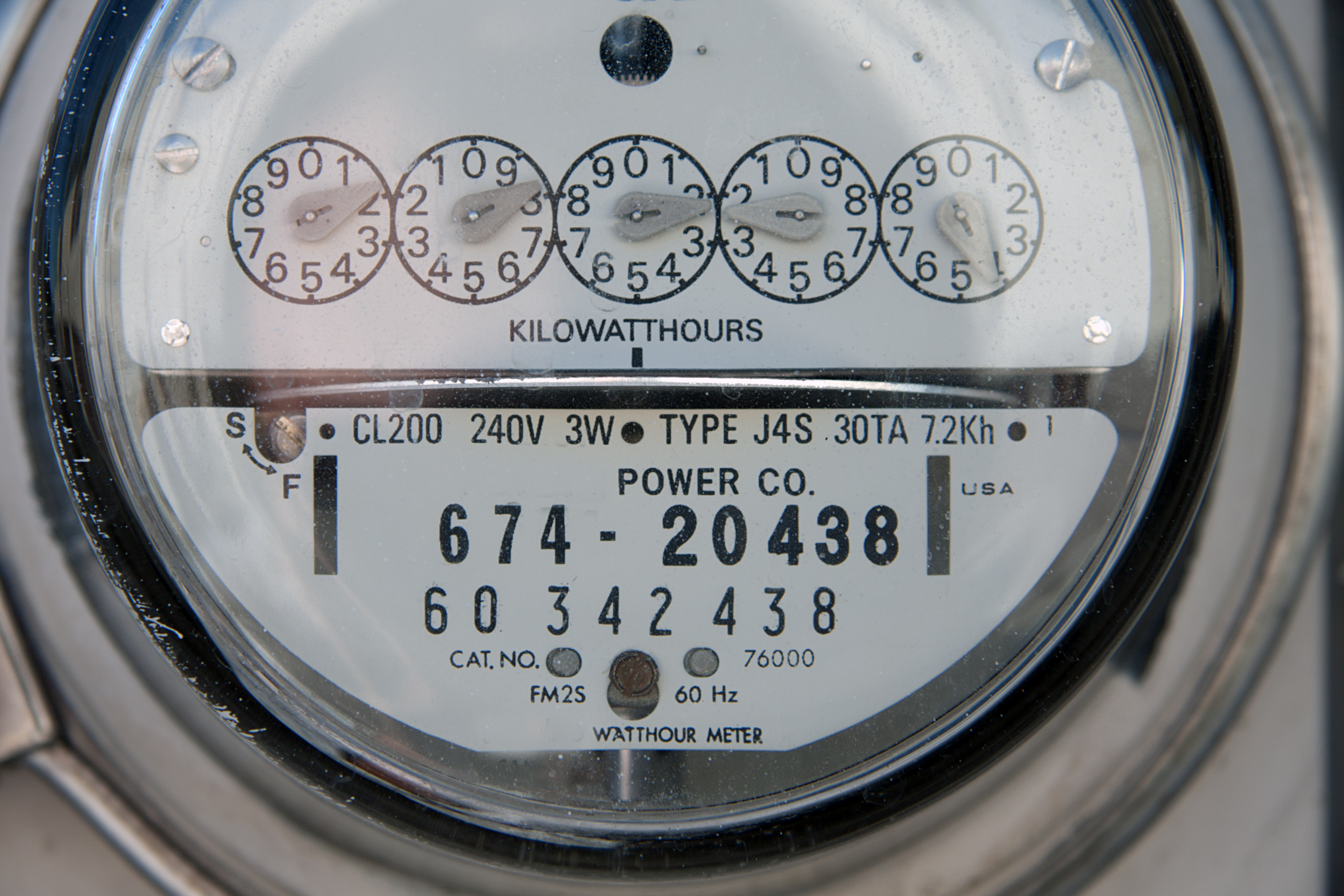 The Alabama Public Service Commission approved a plan Tuesday to credit Alabama Power Company customers on their October bills. The move returns approximately $100 million to Alabama Power Company customers.
"Putting money back into the pockets of hard-working Alabamians is one of the ways we can help on the road to recovery," Public Service Commission President Twinkle Andress Cavanaugh said on social media. "Alabama Power to refund $100 million to customers."
The typical Alabama Power customer will receive a $25 credit on their October bill. The newly approved credit is on top of a 3 percent rate reduction that customers are already enjoying in 2020. This previous rate cuts and the October credit amount to about $300 million in savings for Alabama Power customers this year.
"We appreciate the commission voting today to expedite this credit for our customers," said Richard Hutto, Alabama Power's vice president of regulatory affairs.
The global economic collapse due to the COVID-19 pandemic has hurt people across Alabama. It has also dramatically lowered fuel costs for Alabama Power Company's plants.
A typical residential customer using 1,000 kilowatt-hours of electricity per month is expected to receive a credit of $25. Customers who use more energy will receive a larger credit. Customers who use less power receive a smaller credit but had a smaller bill to begin with. Adjustments to fuel costs are typically calculated at the end of the year, with savings passed to customers beginning in January, but due to the economic downturn and pandemic-related job losses, Alabama Power and the PSC are rushing that money to Alabama families and businesses.
"Many of our customers have been hurt by COVID-19. We hope this credit will provide some additional relief at this difficult time," Hutto explained.
The 3 percent rate reduction, that took effect in January, was based on earlier estimates of lower costs for fuel and other expenses for 2020. The rate reduction alone equates to about a $4.50-per-month reduction for the typical residential customer.
"Our employees are working every day to keep costs low while providing industry-leading reliability for our customers," Hutto added.
Alabama Power said in a statement that their total retail price is below the national average and has been for decades. When adjusted for inflation, the price customers pay for electricity is lower today than it was 30 years ago.
Alabama Power has been assisting customers in other ways during the COVID-19 outbreak. Since the start of the pandemic, the company has suspended disconnects and late payment fees for customers hurt by the coronavirus.
Cavanaugh is seeking another term as president of the Commission.
"It is crucial that we have strong pro-jobs conservatives supporting President Trump's agenda at all levels of government," Cavanaugh said on social media.