BCA, ATN Announce Alabama's Top Manufacturers for 2012
Staff Report
From The Business Council of Alabama and the Alabama Technology Network
MONTGOMERY—The Business Council of Alabama and the Alabama Technology Network announced today the winners of the 2012 Manufacturer of the Year Awards at a luncheon ceremony at the RSA Activity Center.  The BCA and ATN began the annual awards ceremony in 2000, and the event has consistently drawn Alabama dignitaries and manufacturing leaders to honor companies that have a commitment to improving Alabama's economy.  Jay Timmons, president and CEO of the National Association of Manufacturers (NAM) also joined today's luncheon via video from Washington, D.C.
The awards program recognizes Alabama manufacturing enterprises that exhibit excellence in leadership, performance, profitability and work force relations.  Winning manufacturers are selected by an independent panel of judges who look for demonstrations of superior performance in the areas of customer focus, employee commitment, operational excellence, continuous improvement, profitable growth and investment in training and retraining.
"Today we take a moment to recognize the top manufacturers in Alabama and the critical role they and countless other manufacturing companies play in keeping Alabama's economy vibrant," said BCA President and CEO William J. Canary.  "Every company in this room is to be commended for what they do to make the quality of life better for hundreds of thousands of our citizens.  It is an honor for the BCA to partner with ATN to recognize these winners today."
The 2012 Manufacturers of the Year are:
Large Manufacturer of the Year (400 or more employees)
Austal USA, Mobile
Austal is the world's largest builder of high-speed aluminum ships and is a leading supplier of ships to the U.S. Navy. Employing more than 2,800 men and women at its 125-acre waterfront facility in Mobile, Austal brings a new dimension in high-speed marine transport, utilizing the company's leading edge lightweight aluminum design fabrication technology and capabilities. Whether Austal vessels are required to transport large members of passengers and cars, perform surveillance and defense activities, or provide a platform for recreation and entertainment – Austal recognizes and is committed to customization.
Medium Manufacturer of the Year (100-399 employees)
Daikin America Inc., Decatur
Daikin America is renowned for innovation, quality products and customer commitment. The Daikin plant located in Decatur is the company's only U.S. manufacturing site. The 350 men and women employed at Daikin's Decatur plant manufacture chemical products used virtually everywhere in industry, homes and even space. With concern for the environment, Daikin America strives to develop products that do more with less – less waste, less energy, less material – yet produce increased performance and longevity.
Small Manufacturer of the Year (1-99 employees)  
Cascades Sonoco, Birmingham
A joint venture between Cascades and Sonoco Products, Cascades Sonoco is North America's leading supplier of paper mill roll packaging products. The company specializes in paper-based packaging products used in a wide array of products, including food take-home boxes, bakery items, electronics, automotive parts, pet foods and fertilizers. The parent companies were early pioneers in waste recycling and environmental sustainability – long before such practices became fashionable or profitable.  Cascades Sonoco employs 65 team members in Birmingham.
"This event holds a special place in our hearts, for more than 1,300 of our members are manufacturing companies," said BCA First Vice Chair Carl Jamison, a shareholder at JamisonMoneyFarmer in Tuscaloosa.  "When you couple that with the fact that we are Alabama's exclusive affiliate to the National Association of Manufacturers, you see why BCA, along with our partners, is honored to have the opportunity to recognize Alabama's best manufacturers for the key role they play in the economic health of Alabama."
In addition to the small, medium and large manufacturing awards presented at the luncheon, several other awards were handed out:
Governor Bob Riley Building a Better Alabama Award
U.S. Rep. Jo Bonner, R-Mobile
The award, in its third year, is named for former Governor Bob Riley, the inaugural recipient, and is designed to recognize individuals who work tirelessly to promote manufacturing and economic development in Alabama.  Last year's winner, Jay Timmons, president and CEO of the National Association of Manufacturers, presented this year's award to U.S. Rep. Jo Bonner, R-Mobile, via video from Washington, D.C.  Bonner has served in Congress since taking office in 2003 and has worked aggressively alongside local and state leaders to recruit several significant economic projects to Alabama.  Bonner serves on the House Appropriations Committee and is the chairman of the House Ethics Committee.
2012 Partnership Award
Rheem Manufacturing, Montgomery
This award recognizes excellence in manufacturing, exemplary leadership in service to community, job creation and being an outstanding example of a corporate steward throughout Alabama.  With three facilities in Montgomery, Rheem is one of the region's largest manufacturers. It has a steadfast commitment to excellence, employee safety and community service, donating more than $100,000 a year to local charities and organizations.
The BCA Centennial Award
Alabama Steel Supply, Birmingham
The BCA Centennial Award acknowledges those BCA member companies that have been in business for 100 years. The BCA honors those that have achieved this great milestone of creating and sustaining jobs for generations of Alabama families.  Established in 1912, Alabama Steel Supply is now in the third generation of family ownership. The company currently focuses on the manufacturing of metal roofing and siding for industrial, commercial, agricultural and residential uses in addition to offering pre-engineered steel buildings.
Best of the BEST Award
Davidson High School, Mobile
The BEST Robotics Inc., is designed to excite and inspire our students about engineering, science and technology careers through participation in a sports-like competition.  This non-profit, volunteer-based program is headquartered at Auburn University, and Davidson High School was the highest achieving school in the state during the 2011 BEST competitions.
2012 Sustainability in Manufacturing Award
ZF Industries, Tuscaloosa
An additional award presented annually by ATN, in partnership with the Alabama E3 Initiative, is the Sustainability in Manufacturing Award.  Since it began in late 2009, the Alabama E3 Initiative has successfully assisted more than 40 manufacturers in the state to adapt and thrive in a new business era focused on sustainability through eliminating wastes and reducing energy intensity.  The program has resulted in over $3 million in identified energy saving opportunities and just under $1 million in actual impacts.  ZF Industries produces and services driveline and chassis technologies around the world. It ranks high on the list of leading automotive suppliers and aims to build and expand its presence in established markets.
The Business Council of Alabama is Alabama's foremost voice for business. The BCA is a non-partisan statewide business association representing the interests and concerns of nearly one million working Alabamians through its member companies and its partnership with the Chamber of Commerce Association of Alabama.  BCA is Alabama's exclusive affiliate to the U.S. Chamber of Commerce and the National Association of Manufacturers.
Opinion | Clorox, anyone?
There is no comprehensive plan on how to hold the upcoming legislative session safely — not even a rudimentary one.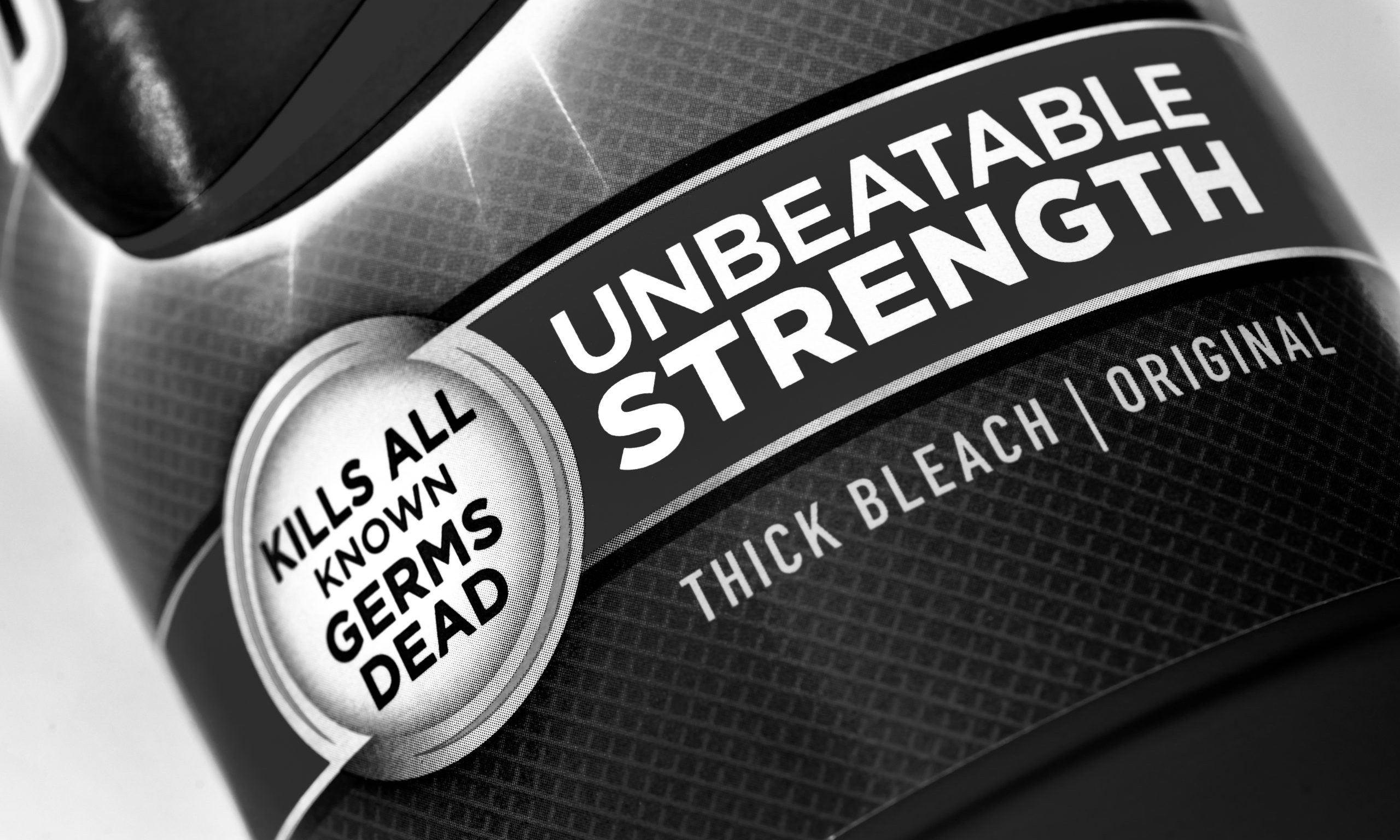 In less than 100 days, the state Legislature will return to Montgomery for the 2021 Legislative Session. As of now, there is no comprehensive plan on how to hold the session safely — not even a rudimentary one.
But perhaps there is a reason to keep the statehouse shuttered as the Legislature seems to have forgotten the governing principles that the nation was built upon, and (hint, hint) it was never a slogan.
One individual at the Statehouse said that there would be a vaccine by February, so why worry about holding Session as usual. Perhaps this individual also believes that a disinfectant cure or a UV light remedy is right around the corner. News flash, as of press time, intravenous Clorox and lightbulb suppositories are still in phase one trials.
Pandemic humor aside, the surprising thing would be if the Legislature actually had a plan at all.
There have been rumors of a plan, even mentions of one, too, but nothing that would allow lawmakers, lobbyists and the public to realistically gather to conduct the peoples' business in a relatively COVID-free environment.
We all want a miracle, but miracles are outside legislative purview, and while prayer is needed at the Statehouse, so is commonsense and a plan.
One plan in consideration is to limit the number of people who can enter the building. That's a bad idea because the public has a right to witness government action and advocate for causes.
At the end of the truncated 2020 session, the Legislature curtailed the number of people in the Statehouse, which violates the law and good government spirit.
Lawmakers come to Montgomery to do the peoples' business — at least that's what they say at campaign events and pancake breakfasts. Of course, they don't really conduct the people's business in Montgomery. That's just a figure of speech.
Legislators represent the people when they are running for office or giving chats at Rotary, but when most — not all — enter the Statehouse, they work for special interests.
Yes, some do care, and all are convinced they are doing a great job, but just like the plan to open the Statehouse safely on Feb. 3, it's sadly an absurd pretense.
The majority of the Legislature consists of Republicans, who used to have a firm sense of what the party represented. While I hate to offend my many friends, the current party couldn't find the most defining principles of traditional governance in our nation if you gave them a GPS and a flashlight.
Let me humbly run down a short list of things that should matter in no particular order.
For the list, I will turn to the 2006 book American Conservatism: An Encyclopedia: "Classical liberalism is the term used to designate the ideology advocating private property, an unhampered market economy, the rule of law, constitutional guarantees of freedom of religion and the press, and international peace based on free trade."
Classical liberalism has nothing to do with modern liberalism and everything to do with our Republic's founding. Classical liberalism underpins the Constitution's foundation, Federalist Papers and the vast majority of the founding generation's ideology, which created our nation's governing structure.
Private property rights are fundamental to what Jefferson called the pursuit of happiness.
And guess what is an individual's most precious piece of property? Their person. Yes, a person's body and mind are an individual's greatest possession. A person's right to live freely with only a minimum amount of government intrusion is essential to happiness. The government's job is not to tell us how to live, rather keep others from harming us, killing us or taking our stuff.
Every year Montgomery seems intent on an ever-expanding agenda to meddle in people's private lives.
Real estate and other property is significant but can't be thoroughly enjoyed if we are dead or in chains designed by the good intentions of the Legislature. Lawmakers are not to be the central planning committee for the soul.
The government should promote a relatively unhampered market economy. Tariffs anyone? Trade wars? No one wins a trade war. Everyone loses. Winning simply means the other side lost more or gives up. It's like a bar fight. Nobody wins it because everyone gets beaten up — but one got it worse.
How about the rule of law? I hear it talked about a lot, but the law must be just for everyone. If the law is applied unequally, is it really the law?
We hear a lot about Second Amendment rights as if that's the big one. But what about freedom of the press? Is that less important? As the nation's second president John Adams said, "Without the pen of Paine, the sword of Washington would have been wielded in vain."
The press is not the enemy of the people. Is there bias? Sometimes. Is there poor reporting? On occasion. But the real enemy are the politicians who defame or attempt to delegitimize the media for not supporting their political agenda. An AR-15 can be coercive but have a free county without a free press in impossible.
Freedom of religion is also paramount to our nation's principles as free people have a right to worship without government interference or mandate. But believe me, some religious leaders would see a government-imposed religion as long as it's the one they like. I often wonder, does religion require a strong man or strong faith? Today it's hard to tell. Like all rights, if you take away the freedom to worship or not, and the whole system of liberty fails.
Last but not least, international peace based on free trade: If a nation is making money by trading with another country, it doesn't have a good reason to bomb it. Likewise, the bounds of capital are generally stronger than political ideology. Money may not make the world go 'round, but a lack of it sure can unleash terrible conflict.
After this exercise in futility, I've decided I'm glad the Legislature doesn't have a plan to open the 2021 session. Why bother? Because the very ideals that genuinely make life, liberty and the pursuit of happiness a reality are the ones at greatest risk of being trampled upon by the Legislature.
Clorox anyone?