Alabama Leaders Comment on Passing of Margaret Thatcher

By Brandon Moseley
Alabama Political Reporter
Early on Monday Morning, famed British Prime Minister Margaret Thatcher passed away due to a stroke.  Thatcher came to power at a time when the British Empire had unraveled, socialist experiments meant that the British government owned dozens of failing heavy industries, the USSR and its Warsaw Pact allies appeared to be on the verge of achieving military superiority over the West.  Under Thatcher's leadership, Britain divested itself of most of those failed nationalized experiments, embraced free market capitalism, modernized the long neglected British military, saw the USSR collapse, and won an unlikely war with Argentina after the South American nation invaded the Falkland Islands (a territory held by Britain).
Congressman Mo Brooks (R) from Huntsville said in a written statement, ""Margaret Thatcher was a great friend to the United States, and to all free people, everywhere. Throughout the darkest days of the Cold War, she stood alongside President Reagan, fighting unwaveringly for liberty and against the tyranny of communism and economic failures of socialism. The daughter of a grocer who rose to the highest elected office in her country, she knew the value of hard work and free enterprise. Her belief that economic freedom is dependent on personal liberty, and personal responsibility leads to national wealth, was so successful that it became known as 'Thatcherism.'"
Congresswoman Martha Roby (R) from Montgomery said on Facebook, "Sad to hear of Lady Margaret Thatcher's passing. Her tenacious, but graceful leadership as Britain's first female Prime Minister was an inspiration to me and a whole generation of young women. The world needs more "iron" ladies like her."
Alabama Commissioner of Agriculture and Industries John McMillan (R) said on Twitter and Facebook that Thatcher was, "Uncompromising. Resolute. Focused. Market-Driven. A Leader for the Ages."
State Representative Kerry Rich (R) from Albertville said on Facebook, "I was saddened to hear of the passing of former British Prime Minister Margaret Thatcher, who I believe was one of the GREAT world leaders of our time. She spoke her mind, which is rare in politics. Some people didn't like what she said, in fact many hated what she said and she followed it up with policies that backed up her words. There is no question in my mind to take the stands she took, took great courage. The only disappointment for me was that she wasn't American where she could have been President of the United States. May God Bless you Mrs. Thatcher and Thank You."
Alabama Representative Jack Williams (R) from Vestavia wrote, "Margaret "Lady" Thatcher leaves the world she served so effectively. She served with great honor and distinction. Thatcher and Reagan changed the course of the world without ever firing a shot.  America salutes you Madam Thatcher. Thank you for you gracious service to England and the world."
Former President George W. Bush (R) said, "Laura and I are saddened by the death of Baroness Margaret Thatcher. She was an inspirational leader who stood on principle and guided her nation with confidence and clarity. Prime Minister Thatcher is a great example of strength and character, and a great ally who strengthened the special relationship between the United Kingdom and the United States. Laura and I join the people of Great Britain in remembering the life and leadership of this strong woman and friend."
Congressman Brooks said, "Margaret Thatcher was spot on when she noted that, 'The trouble with socialism is that eventually you run out of other people's money.' America would do well to remember and heed her wisdom.  She will long be remembered not only as the United Kingdom's first female Prime Minister, but as one of its greatest leaders. Martha and I extend our deepest sympathies to Lady Thatcher's family, and to the people of the United Kingdom."
Print this piece
Ainsworth unveils website for small businesses seeking information during pandemic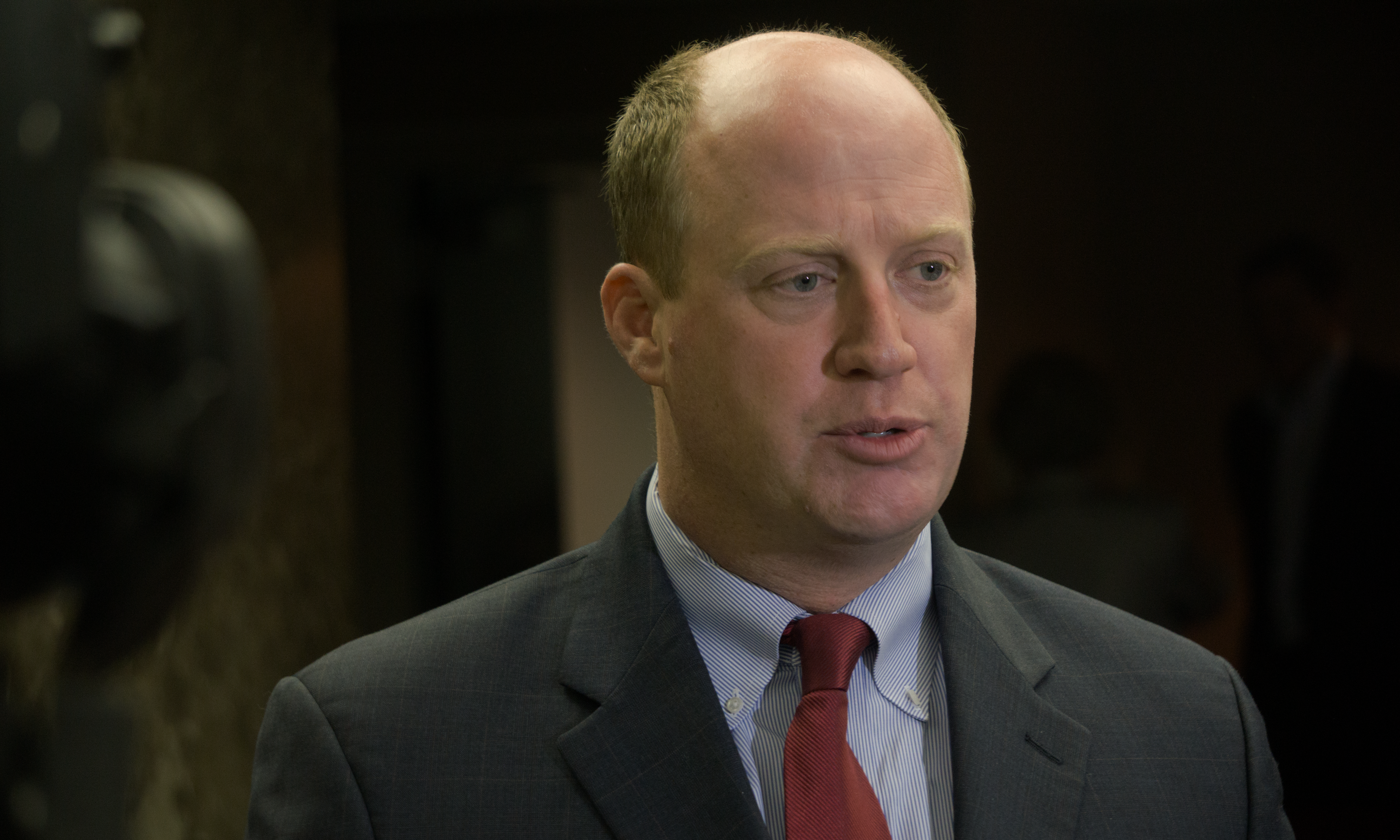 Alabama Lt. Gov. Will Ainsworth unveiled a new web page Monday designed to provide small business owners with a one-stop information hub during the COVID-19 pandemic crisis and forced economic shutdown.
"The COVID-19 pandemic is already providing small business owners with unprecedented challenges and frustrations, so they should not have to struggle to find the information necessary to survive in the current economic climate," Ainsworth said. "As new small business programs are announced and revised health orders go into effect, the website will be updated in order to provide the most timely and accurate information possible."
The website was created by the Alabama Small Business Commission, which Ainsworth chairs. The site provides information related to Small Business Administration loans and assistance, unemployment claims, tax relief programs, and other timely initiatives.
The website is intended to help small businesses remain in compliance with COVID-19 guidelines and protocols. The website also provides links to every state, county, and municipal health order currently being enforced in Alabama.
The Legislature placed the Alabama Small Business Commission under the authority of the Lieutenant Governor's Office in 2019.
The 22-member commission is tasked with formulating "policies encouraging innovation of small businesses in the state" and advising the Department of Commerce in promoting small businesses within Alabama.
On March 12, the rapidly spreading coronavirus strain, SARS-CoV-2, led President Donald J. Trump (R) to order a forced economic shutdown on March 12. Those original orders have subsequently been strengthened by Gov. Kay Ivey (R), culminating in a statewide shelter in place order on Friday.
Realizing that with most of their businesses shut down through at least April 30, Congress passed and the President signed the CARES Act, which provides low interest loans to hundreds of thousands of struggling small businesses. If the businesses use the money to make payroll and to pay other business overhead costs the loans will be forgiven.
Currently, there are 2,113 Alabamians with confirmed cases of COVID-19. 64 Alabamians have died and 271 are currently in the hospital. 20 Alabamians have recovered from their illness and been cleared by their doctors. The global pandemic has infected more than 1,441,589 people globally and killed 82,933, including 7,380 people just on Tuesday (1,970 of them were Americans). Gov. Ivey's shelter in place order is in effect through April 30, but that is likely to be extended.
Print this piece