INSIDE THE STATEHOUSE
By Steve Flowers
Dr. Robert Bentley was inaugurated Monday as our governor for the second time. He and his lovely wife, Diane, are good people.  When you get to be my age, four years goes by in a hurry. It seems like only yesterday that Gov. Bentley was enjoying his first inauguration.
I recall walking down Dexter Avenue toward my perch as a commentator for one of the Montgomery television stations, when I stopped and visited briefly with Gov. Bentley and Lt. Gov. Kay Ivey, then ran into a host of Shelby County folks.
Shelby County is consistently one of the fastest growing and most Republican counties in the state. The influx of upscale suburbanites flocking to the county is astonishing. However, I knew these Shelby Countians were the originals. The folks I visited with are deep rooted for generations in the central Alabama County that sits right in the center of the state.
Dr. Bentley is one of them. In fact, they informed me they were all kin to the new governor. They all were from Columbiana, the county seat. When Gov. Bentley was growing up in Shelby County, Columbiana was not only the county seat it was the largest town. The folks I visited with are from legendary Shelby County stock with vintage heritage.
Conrad Fowler Jr. practices law in Columbiana. He was a stellar tight end for Bear Bryant at Alabama. Bear won a couple of national championships with Conrad as his Big End. He was indeed big for that era. He was 6'5" and tough to cover.
Conrad Jr.'s daddy was Conrad "Bully" Fowler. He was a distinguished longtime probate judge of Shelby County.  Bully Fowler holds the distinction of being one of the few who ever beat George Wallace in a political race. Bully Fowler and Wallace were contemporaries at the University of Alabama. They ran against each other for President of the Cotillion Club. Bully prevailed.
Conrad Fowler Jr.'s law partner for over four decades has been Butch Ellis. Butch and Conrad have the most prominent law firm in Columbiana and Shelby County. Butch Ellis served a couple of terms in the State Senate with distinction. He is one of the friendliest and most popular men in Alabama.
Butch's daddy, Handy Ellis, was also a state senator as well as lieutenant governor. He ran second to Big Jim Folsom in the 1946 Governor's Race. Handy Ellis was the "Big Mule" candidate for governor that year and was expected to win. However, Big Jim came out of nowhere and beat him.  Butch Ellis and Gov. Bentley are related by marriage. Alabama is really just a big front porch.
Four years from now, Gov. Bentley will not be the one taking the oath as governor. Our state constitution limits our constitutional officeholders to two four-year terms.  There will be several state leaders taking their oath for the second time, who may be dreaming of and planning on being the one sworn in as governor four years henceforth.  Lt. Gov. Kay Ivey, Alabama Attorney General Luther Strange, State Treasurer Young Boozer and maybe even Agriculture Commissioner John McMillan may all be in the chase for the brass ring of Alabama politics.
You can rest assured that they are not the only ones eyeing the 2018 Governor's Race. There are several state senators as well as a couple of prominent mayors who will probably join the fray. It will be a fun four-year journey watching the 2018 Governor's Race develop and evolve.
Historically, in Alabama politics, being in the Alabama Legislature has not been a good stepping-stone to governor. In fact, Robert Bentley is the only person in recent Alabama history to move directly from the legislature to governor. Most Alabamians are probably unaware that Bentley served two terms in the legislature from Tuscaloosa County.
Being a legislator does not lend itself to garnering much statewide name recognition. At the same time, that ambitions legislator is accumulating a long voting record on tough issues that can be scrutinized and exploited.  That is why the best stepping-stone to governor has been to have never been in public office.
History has a way of repeating itself. We will see over the next few years. In the meantime, I will see you next week.
Steve Flowers is Alabama's leading political columnist. His weekly column on Alabama politics appears in over 60 Alabama newspapers. He may be reached at www.steveflowers.us.
Print this piece
Opinion | With reckless abandon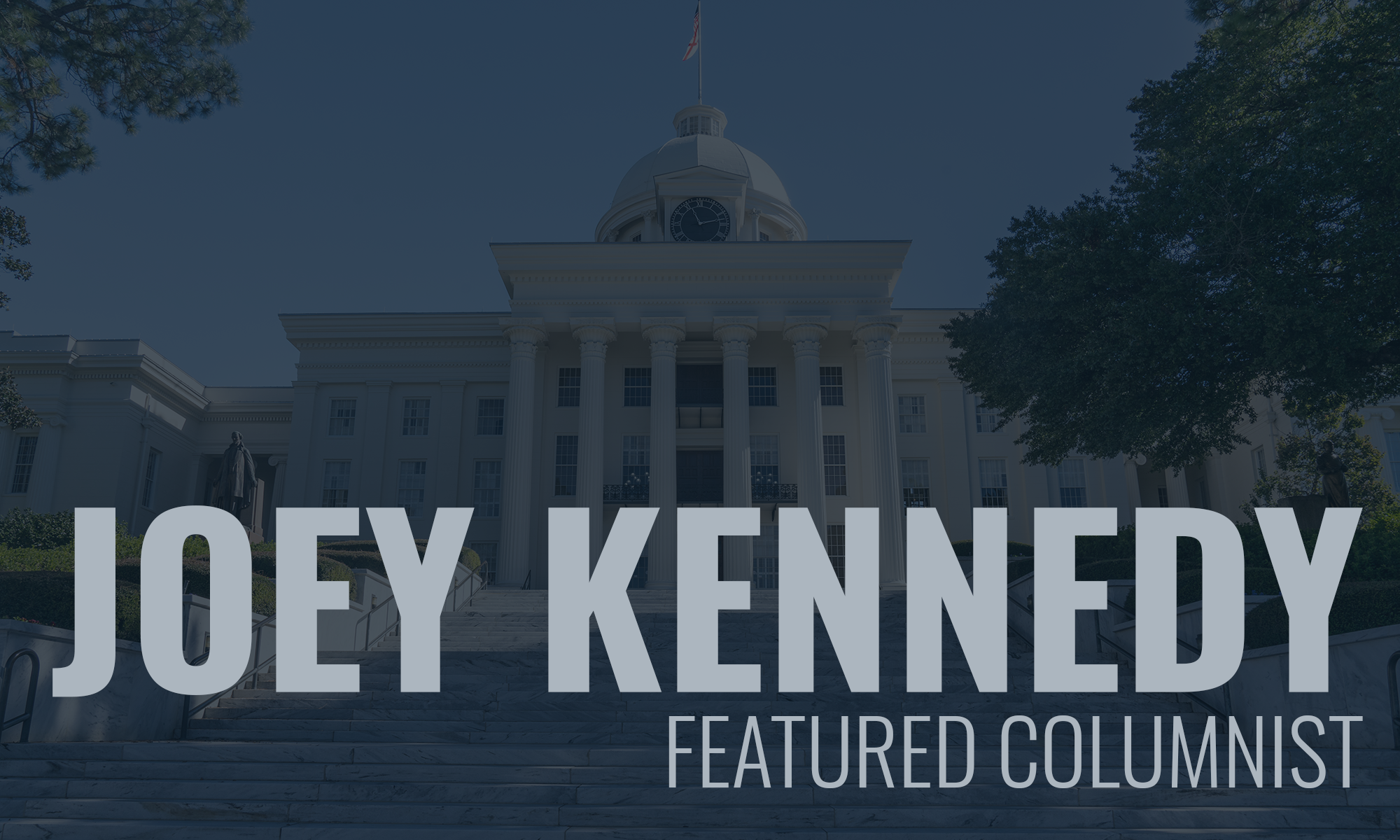 This is Thursday. Since Sunday, we've had more than 1,000 new cases of the novel coronavirus COVID-19 in Alabama. Let that number sink in. Some of those 1,000-plus new cases will end in death or permanent damage. Our caseloads are going up. They're not on a plateau. They are increasing, by more than 1,000 in four days.
Open up!
As I travel to the undisclosed location on UAB's campus where I work on my upcoming classes, write recommendation letters, and prepare for school in the fall, I'm seeing more and more people on the streets. I don't think I have ever seen as many people out walking their dogs or just walking, period. When I visit my corner convenience store to buy a bottle of wine or an emergency bag of dog food, I don my mask and disposable gloves. Yet, even though the store's owners are responsible, requiring social distancing and masks, about half the people I see in the store don't wear masks. I get in and out quickly, throw my gloves in the garbage can outside and sanitize my hands and car surfaces.
As I was driving around working on this story, fewer than half the people I see on the street or entering big-box stores like Wal-Mart or grocery stores, are bothering to wear masks.
Is it simply cabin fever leading desperate people out onto the streets without protective gear during a world pandemic? Have we just decided that more deaths are worth it to restart the economy? We're getting close to 100,000 people killed since February across the country.
The feeble response to the pandemic in Washington, D.C., has caused many unnecessary deaths. This is the legacy of the Trump administration: A wrecked economy, and, before it's over, hundreds of thousands of wrecked families.
I remember Ronald Reagan speaking to the nation after the Challenger explosion, Bill Clinton's response after the Oklahoma City federal building was bombed, George W. Bush's empathy after 9/11, Barack Obama's grief after mass shootings at Sandy Hook in Connecticut and at a church in Charleston, S.C.
Donald Trump lacks any empathy whatsoever. Mostly, he tries to redirect blame to anybody but his administration. Truman's "the buck stops here" has no place in the Trump White House. Maybe "nothing stops here" would be more suited. Trump is so petty that even during a deadly pandemic, he refuses to schedule the long tradition of unveiling his predecessor's White House portrait. (Nothing gets under Trump's orange skin more than a black-skinned man who is far more popular with people in this country than Trump will ever be.)
Parts of all 50 states are reopening; at one point, it seemed Gov. Kay Ivey was taking it slow, but apparently no longer. People are gathering right here in Birmingham and in Alabama, violating social distancing and mask requirements because apparently they don't care.
In too many ways, it appears Trump's pathological narcissism is a novel coronavirus, too, infecting many Americans with anger, hate, and reckless abandon. They swallowed the bleach, so to speak.
That, too, will be this awful man's legacy.
Make America great again? What a joke. It'll take a Democrat to do that. Again.

Joey Kennedy, a Pulitzer Prize winner, writes a column each week for Alabama Political Reporter. Email: [email protected]
Print this piece