Ward Joins Governor Bentley, Lt. Gov. Ivey, State Officials and Airbus Officials at Groundbreaking in Mobile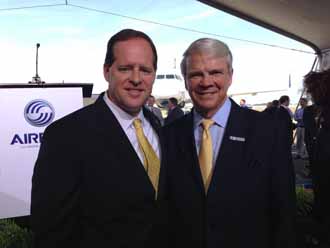 Staff Report
Mobile, AL – Senator Ward joined Gov. Robert Bentley, Lt. Gov. Kay Ivey and state and Airbus officials for the ground breaking of the Airbus assembly facility at Brookley Field in Mobile today. Gov. Bentley signed Senate Bill 238, sponsored by Senator Ward and Representative Poole, The Alabama Commercial Aviation Business Improvement Act into law last week.
"When Airbus made the decision to establish our U.S. Assembly Line in Alabama, the cooperative atmosphere and pro-business climate in the state were very attractive to us," said Airbus Americas Chairman T. Allan McArtor.  "The Alabama Commercial Aviation Business Improvement Act will be seen by other companies as further reason to consider locating here too.  That's bound to create a fertile environment for jobs creation, and credit is due to a number of people including Governor Bentley, Senator Cam Ward, Senator Vivian Figures and Rep. Bill Poole for advocating forward-thinking, pro-growth policies."
"Governor Bentley and Commerce Secretary Canfield have made job creation their number one priority, and I am glad to do my small part to help in their vision," Ward said of the legislation sponsored by he and Rep. Bill Poole. "This will do so much to even the playing field with neighboring states to help attract Tier 1 and Tier 2 suppliers to Alabama. It is common sense business legislation like this that I have focused on during my time as Senate Judiciary Chairman."
"The Alabama Commercial Aviation Business Improvement Act gives the Tier 1 and Tier 2 Airbus suppliers a better reason to locate in our state – thus providing more of our citizens the opportunity to show that Alabama is second to none in smart hardworking citizens seeking a better life for their families" Ward said.
With Airbus in Mobile, Hyundai in Montgomery, Mercedes in Vance and the defense industries in Huntsville and The Wiregrass, Alabama has built itself into a leader in the sophisticated manufacturing sector of the 21st Century.
Alabama's COVID-19 hospitalizations, cases continue rise
Average daily hospitalizations continue an ongoing increase as cases nationwide surge.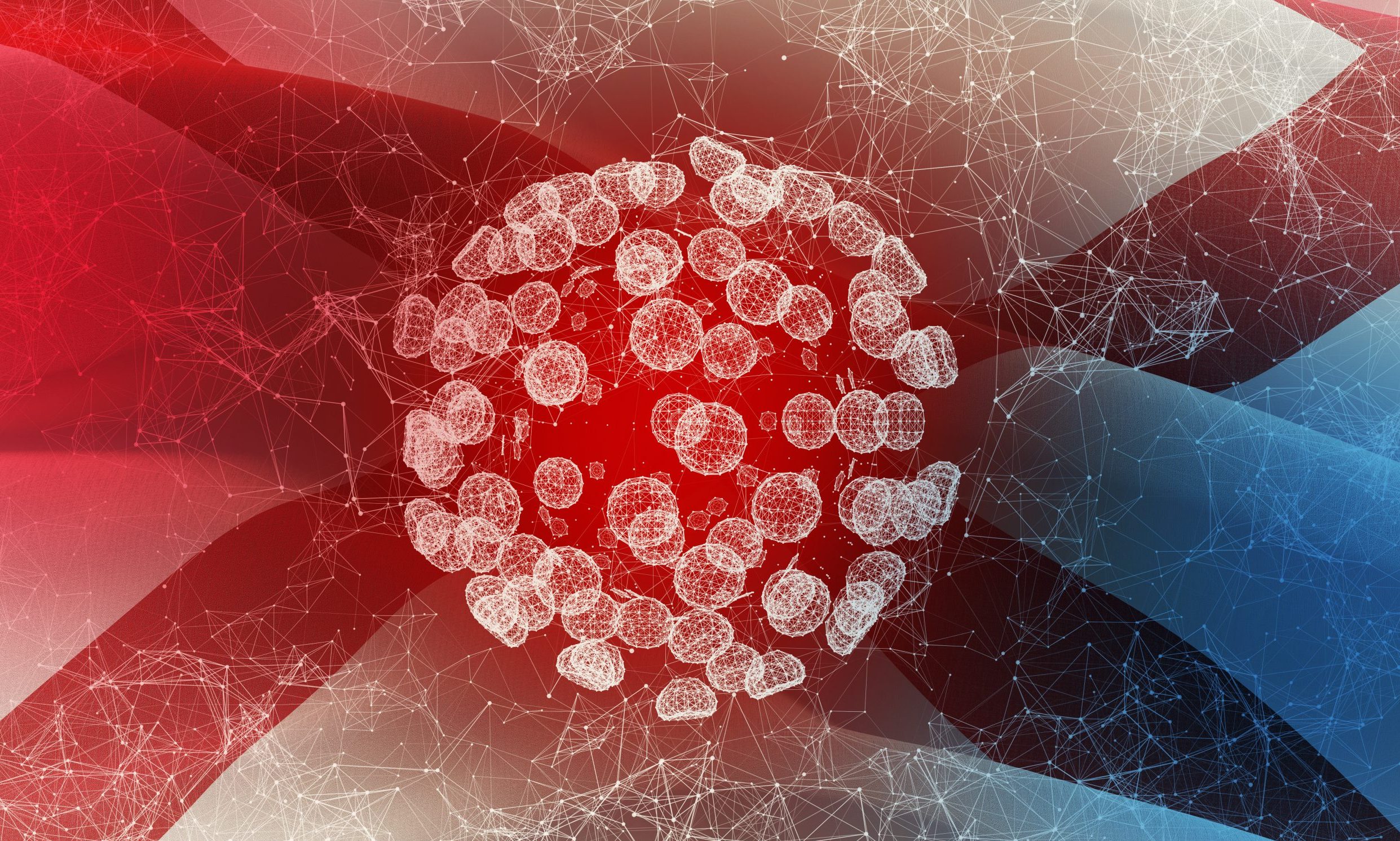 The number of COVID-19 patients hospitalized in Alabama hit 863 on Wednesday, the highest daily count since Sept 4, as average daily hospitalizations continue a steady increase and cases nationwide surge.

UAB Hospital in Birmingham on Wednesday was caring for 72 COVID-19 inpatients — the highest number the hospital has cared for since Aug. 21. 
In the last two weeks, Alabama has reported an increase of 15,089 new COVID-19 cases, according to the Alabama Department of Public Health and APR's calculations.
That number is the largest increase over a 14-day period since the two weeks ending Sept. 9. On average, the state has reported 1,078 new cases per day over the last two weeks, the highest 14-day average since Sept. 9.
The state reported 1,390 new confirmed and probable cases Thursday. Over the last week, the state has reported 7,902 cases, the most in a seven-day period since the week ending Sept. 5. That's an average of 1,129 cases per day over the last seven days.

Alabama's positivity rate, based on 14-day case and test increases, was nearly 16 percent Thursday, the highest that rate has been since mid-September.
Public health experts say the positivity rate, which measures the number of positive cases as a percentage of total tests, needs to be at or below 5 percent. Any higher, and experts say there's not enough testing and cases are likely to be going undetected. 
"I really won't feel comfortable until we're down to about 3 percent," said Dr. Karen Landers, the state's assistant health officer, speaking to APR last week. 
While new daily cases are beginning an upward trajectory, the number of tests administered statewide is not, contributing to the increasing positivity rate. The 14-day average of tests per day on Thursday was 6,856 — a nearly 10 percent decrease from two weeks prior. 
Over the last two weeks, ADPH reported 206 new COVID-19 deaths statewide, amounting to an average of 15 deaths per day over the last 14 days.

So far during the month of October, ADPH has reported 303 confirmed and probable COVID-19 deaths. In September, the total was 373. Since March, at least 2,843 people have died from the coronavirus.

The number of new cases nationwide appear to be headed toward a new high, according to data gathered by the COVID Tracking Project. The United States is now reporting nearly 60,000 cases per day based on a seven-day average. At least 213,672 Americans have died, according to the COVID Tracking Project.