UAB Football Team Becomes Bowl Eligible: Could be Swan Song for Program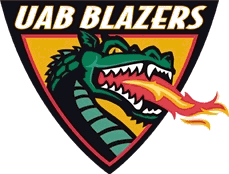 By Brandon Moseley
Alabama Political Reporter
College Football is the biggest sport in Alabama. The Birmingham – Hoover – Cullman Metropolitan area is the most populated area of the State. The University of Alabama in Birmingham is the largest employer in the State of Alabama. Given the number of students at UAB, the number of people who work at UAB, the number of people who live within 55 miles of UAB, and the football fervor that exists in Birmingham (once known as the "Football Capital of the South") starting a major college program at UAB seemed logical to many people when legendary basketball coach Gene Bartow (who then doubled as athletic director) started UAB football. Somehow it never really worked and UAB never became the major football power that the University of Alabama and Auburn University have been for decades.
Now both ESPN and USA Today are reporting that the University of Alabama in Birmingham may finally pull the plug on UAB football. UAB has been studying the viability of football for weeks.
UAB coach Bill Clark told ESPN's Joe Schad on Sunday, November 30 that he believes the school's football program is about to be shut down.
Coach Clark said, "I think it's going to happen. Unless something changes before the weekend ends, I think it's over. I think the odds are very high it ends this week. To shut the doors? That's sad."
Bill Clark is UAB's first year head coach. The former Jacksonville State Head Coach has led UAB to a 6 and 6 record and its first bowl eligible season since 2004.
The Blazers defeated longtime rival Southern Miss 45-24 in Hattiesburg on Saturday afternoon to reach the 6 win mark needed to receive a potential bowl invitation. Quarterback Cody Clements threw three touchdown passes, Running Back Jordan Howard ran for a career-high 262 yards, and J. J. Nelson added a 99-yard kickoff return; but most Alabama football fans were preparing for their Iron Bowl Party.
The program has never been able to sell out and has struggled to fill the stadium despite thousands of free tickets to home games purchased by the City of Birmingham. Supporters blame the aging Legion Field and the perceived danger of the neighborhood that surrounds the stadium.
UAB officials attempted to submit plans to the Alabama Board of Trustees, who oversee both UAB and the University of Alabama (in Tuscaloosa), to build a new stadium on UAB's campus. The Board refused to even consider the ambitious plan. The University President was replaced shortly after that episode. UAB supporters have been critical of the Alabama BOT's perceived lack of support for UAB athletics for years.
Efforts by the Alabama Political Reporter to get official word from UAB officials has not been successful.
The University of South Alabama has been mentioned as a possible replacement for UAB in Conference USA. USA Today is reporting that Conference USA will drop UAB in all sports if they drop football.
Bill Clark has two years left on his contract and UAB has two more years of football games scheduled. Clark asked for an extension. The University has declined to enter into negotiations with Clark and has not scheduled any out of conference games beyond 2017. Neither has it denied reports that the University is contemplating ending football, which is heavily subsidized through student fees. Clark has said that he will not return for another season without an extension.
The loss of UAB football would be a blow for the City of Birmingham which has struggled to establish an identity as a destination city.
State Representative John Rogers (D from Birmingham) has threatened to create a separate board of trustees for UAB if the Board moves against the Birmingham University's football team; but given the makeup of the legislature it is doubtful that that legislation could pass in next year's legislative session.
Multiple media sources are reporting that UAB Athletics Director Brian Mackin has been terminated in advance of the announcement that the football team will be disbanded.
Print this piece
State superintendent Mackey addresses concerns about plans for public schools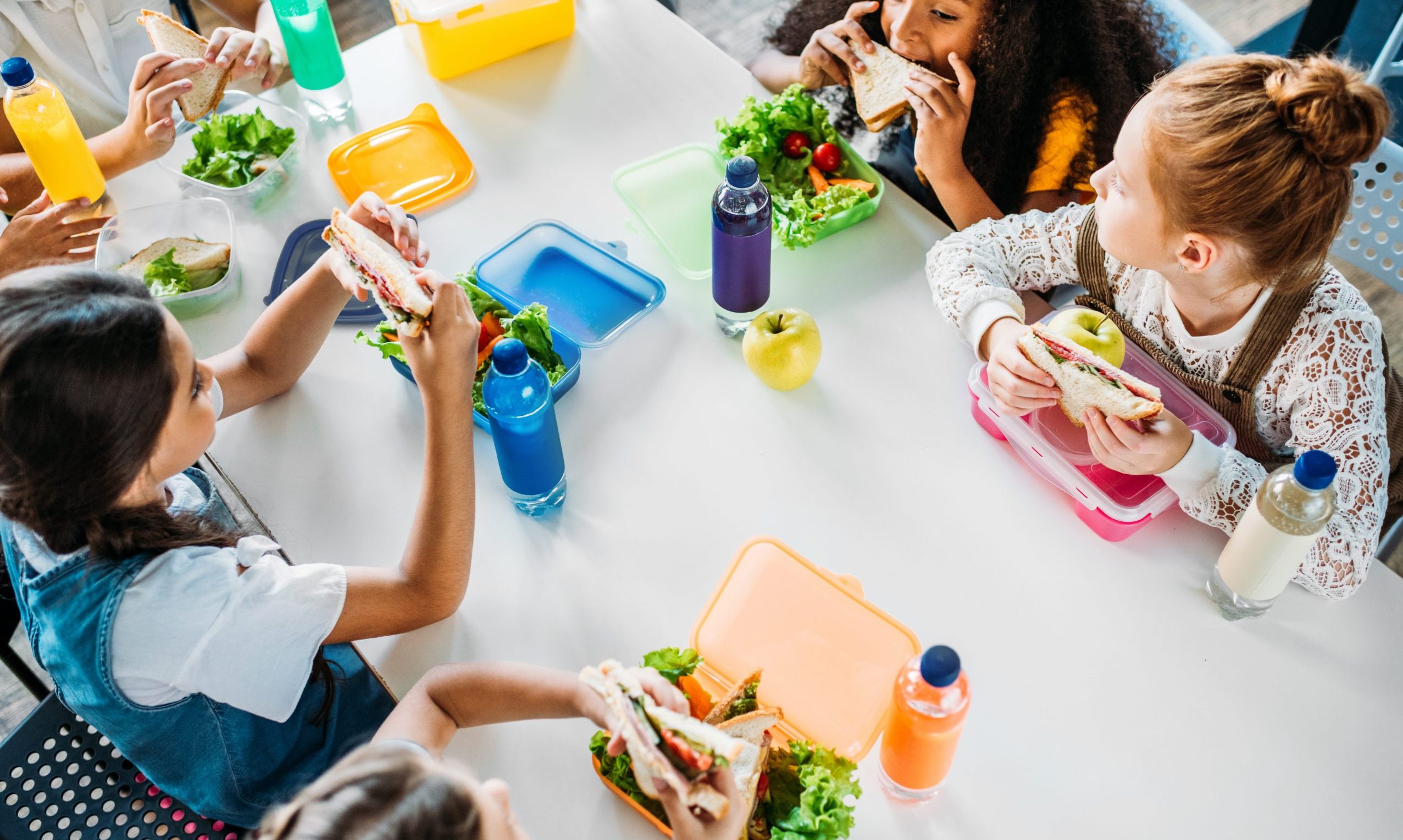 Over the last few days, several public school principals in Alabama — most of them from more rural districts — have spoken with APR about a number of concerns they have about the state's plan for moving forward with the 2019-2020 school year in the midst of the COVID-19 outbreak. 
The principals were not angry or even necessarily critical of the guidance being issued from the Alabama State Department of Education and their local school boards. Instead, they were simply worried about the safety of their staff and faculty, and they were confused, in some cases, about what they can and can't do to protect themselves and their staff and to provide food and coursework to their students. 
With things moving so quickly in such an unprecedented situation, it probably should be expected that communication isn't always the best. So, state Superintendent Eric Mackey spoke with APR about the specific concerns of the principals and offered helpful guidance to teachers, principals and superintendents on what he and state leaders expect from them moving forward. 
Q: One of the first questions the principals had was about employees and teachers who have underlying health issues that make them more vulnerable to coronavirus. They're worried about those staff members coming back to work next week, even in a setting without students. Can anything be done to protect them? 
Mackey: Well, of course. We don't want anyone who has a health condition like that to be put in danger. I know everybody's anxious, really scared — some maybe more so than they need to be and others not as much as they should. We have about 10 people in here in the office today. We're being cautious. Washing hands, wiping down with Clorox wipes. We have some people who need to be more scared about it. One of our vital employees has a heart condition, another is a cancer survivor. We've told them not to come in. That's just how it has to be. They can contribute what they can from home. 
And I suggest that be the case for these schools. If you have an employee with an underlying condition, we need to look at ways for them to contribute — if there's a concern with everyone pulling their own weight — ways that don't put them at risk and protects them. Because that is absolutely the first priority. Maybe they can't come in. But someone needs to be calling parents and making sure they have everything. There are ways to do this.    
Q: Another concern is the close quarters of the food prep areas for employees working to get lunches out for kids to pick up. 
Mackey: Yeah, that is something that we've worked, something we've put a lot of thought into and we are concerned about it. But at the end of the day, these things are a balance. It is very important for us to get the meals out to the kids. We know from the response just how important it is. But in doing so, our people have to follow the standards, and being six feet apart is not always practical. What I want people to do is be safe first. Wear gloves and masks and whatever they can to protect themselves and the area around them. 
One thing I'm more concerned about right now is that our cafeteria crews won't be able to keep up with this pace. It's one thing to have these folks do this work for two or three weeks. But the same men and women can't do it forever. They need breaks just like everyone. And as this stretches on, we're going to have to consider changing people out. You might know already, but a cafeteria worker at one of our schools in north Alabama tested positive for (COVID-19) last week. So far, it doesn't appear as if any other people were infected. But we closed that school down and stopped the meals from there. As this spreads, it was bound to happen, but it's another indication of just how cautious we all need to be and how real these concerns are.
Q: Because the schools provide meals to any student who asks for one, some of the schools are running low on meals due to kids from other districts and homeschool kids coming in and getting lunches. Can anything be done to alleviate that situation? 
Mackey: There should be some help coming on that. We just received our waiver (Wednesday) to start serving meals for pickup at all of our schools, not just the schools in high-poverty areas. So, we're going to start rotating the schools that serve, maybe do five in a district and rotate them around each week. That plan is still being worked on. 
Q: Teachers and principals are also very concerned about the process of handing out packets, and then having those packets returned to them. Have you heard this from other folks around the state, and what do you tell them? 
Mackey: I've gotten quite a few questions about handling packets. Again, a totally understandable concern. We have people doing really innovative things to get packets to students. Some districts are mailing packets if they can afford it — and I understand that is not cheap and I'm not recommending it. Other districts are running a bus route once per week. And we've given advice to them on that: Don't go in the house, keep your safe distance, handle with gloves, use sanitizer as often as possible. And that's the main advice we've given to our superintendents — figure out a way that keeps you and your people safe.  
Q: It seems as if what you're saying on almost everything is that this is a unique situation and you're not going to question people who get the job done the best they can and keep people as safe as possible. Accurate? 
Mackey: Absolutely. One of our biggest issues is always communication, and it's understandable to a degree. I'm telling superintendents and they're passing that information on to their principals and they're implementing things with their teachers and staff. We've all played that old game, and we know that information just gets twisted sometimes when it goes through several channels. But know this: Safety is always first. If you're doing something and you don't feel it's safe, back out of it, tell your principal you don't think it's safe. Hopefully, we can get that resolved at that level, but if need be, take those concerns higher. Don't do things that you feel are unsafe for you. That's not what any of us want. 
Q: Is that same level of flexibility there for the actual school work and how principals and teachers get that handled?
Mackey: It is. I had a principal today ask if it was OK if he told his parents that the kids didn't have to do the work and they'd receive whatever grade they had going into this. But if they did the work, he was giving out bonus points up to 10 full points on the final average. I told him that was absolutely fine. It doesn't punish the kids because of this situation and it provides them with incentives to continue doing the work and continue learning. And that's the key here. 
Q: Has there been any thought to altering the way things are done next year — possibly taking a few weeks at the start of the year for review and to get the students back up to speed — and tinkering with the start and end times? 
Mackey: There have been many, many discussions, and they're still ongoing. I've spoken to a number of legislators who have quite a few ideas. At this point, there are basically three main options we've discussed. One that I've had from legislators is to extend the school year from 180 to 190 days, which would give us 10 extra days, two full weeks at the start to have a review period. And we can absolutely do that, except that costs money. Someone has to pay for that, and a school day in Alabama costs just under $21 million per day. I don't see us having an extra $210 million at the end of this coronavirus. A second option that legislators have asked about is giving assessments at the start of the year, and working off those. We actually purchased some really great assessment tools last year. And finally, the third option is to compress the school year and take the first three to four weeks and teach what would have been teaching the final month of this school year. We're still working through those to see what we think is best.
The main thing I want everyone to understand is that this is an unprecedented event that's taking place. You go into a school year and you expect to deal with things like tornadoes or ice storms that close schools. But not this. We're all trying to work our way through it and do what's right for the students. But we also want our teachers and staff and principals to be safe and protect themselves.
Print this piece