Opinion | The most important election ever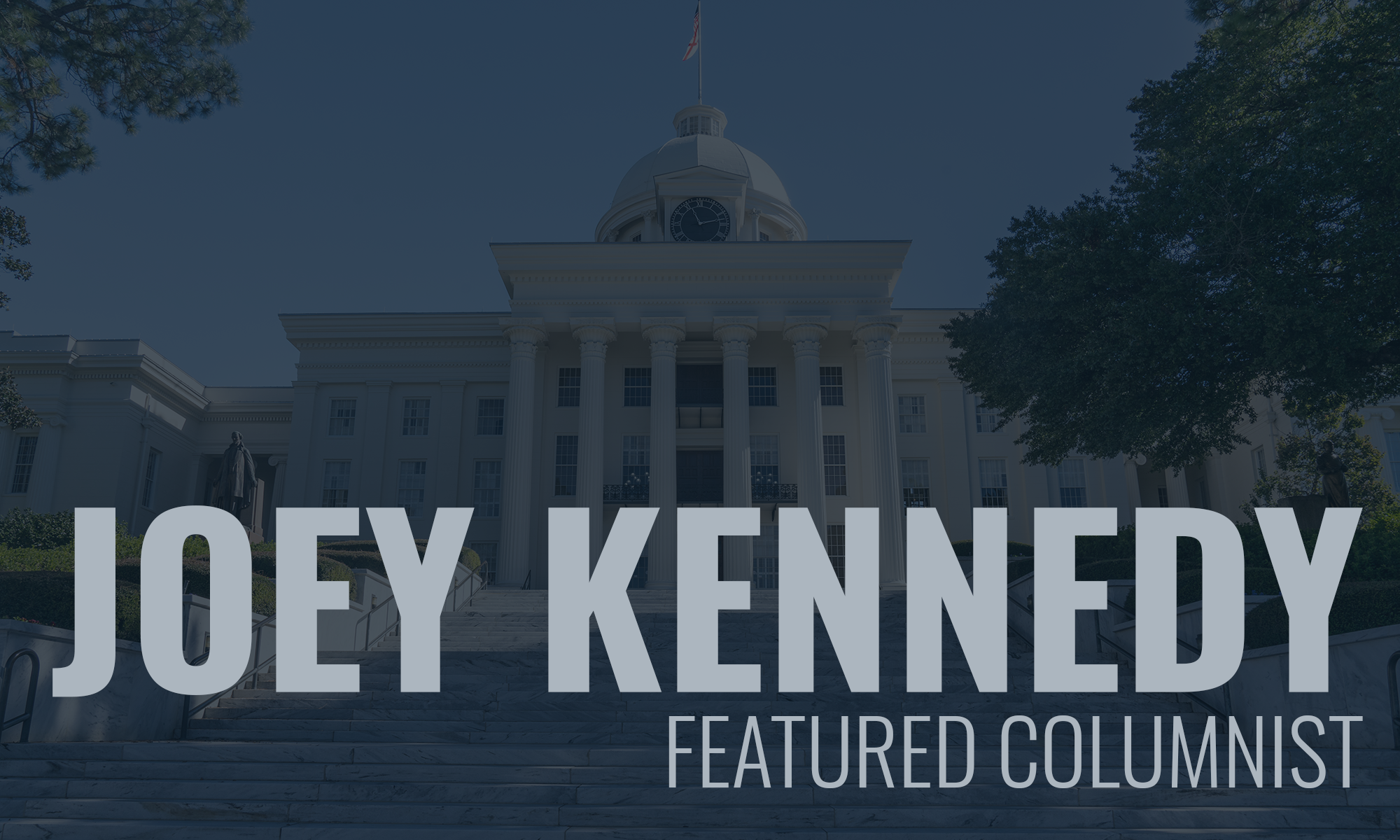 Is this the country we want to be? Is this the state we love.
I truly wonder.
We always say there is never an election more important than the one at hand. It's become a cliché.
But, folks, there's never been a more important election than the mid-term election this  November. It may be cliché, but it's absolutely true.
If you are eligible to vote but not registered, get registered now. Don't keep putting it off.
In the recent Republican and Democratic primaries in Alabama, only 26 percent of registered voters cast ballots.
That means 74 percent of registered voters stayed at home. Even that isn't a true reflection of voter apathy in Alabama. Many more people in Alabama are eligible to vote, but simply don't bother to register. Considering eligible voters, Alabama's turnout is likely well below 25 percent.
Imagine fewer than 25 percent of eligible voters deciding who is going to head their parties' tickets come November. In the few primary runoffs in July, the turnout likely will be single digits.
There's no more crucial time for eligible voters to cast their ballots than this year.
Just look at the ongoing horror on our nation's borders with Mexico. President Trump signed an executive order this week to prevent immigrant families from being split apart, but there's debate over whether that means a whole lot. Trump only signed the order after tear-inducing descriptions and photos showed the terrible conditions that immigrant children were being housed in. So-called "tender age shelters," little more than internment camps or prisons for toddlers and babies, was the last straw. Even tough-man Donald Trump couldn't stand the backlash, so after saying he didn't have the authority to keep families from being separated, he then signed an executive order ending his own policy of separating families.
Trump folded completely, but he folded on a terrible crisis of his own making.
Trump's disgusting immigration decisions aren't his only horrible policies. The assault on health insurance coverage, trade wars with our closest allies, destruction of the Environmental Protection Agency – the list goes on and on.
And on.
The bigger picture, though, is that voters allowed this to happen. More precisely, eligible voters who didn't bother to register or vote allowed this to happen.
That's why the cliché is true: There's never been a more important election than this November's midterms.
We're not voting on a president, true, but we are selecting U.S. House members. Sure, Alabama polls overwhelmingly in support of Trump, but that's not unusual in a state where voters so often go against their own interests.
Let's not do that this time.
There are many more Democrats than usual running for office in Alabama this year. Get to know them. Learn what they stand for.
There are good Republicans, too, especially in local races.
On the statewide level, not so much, though, especially when compared to their Democratic Party opponents.
At the top, Tuscaloosa Mayor and Democrat Walt Maddox is eminently more qualified than Republican Gov. Kay Ivey, who supported a child molester for the U.S. Senate simply because he was a Republican, and who has refused to debate her opponents.
Go down the list. Remember that the party in charge in Alabama (and in Congress) is a party that wants to keep voter turnout as low as possible. It's the only way they stay in control.
But to vote, you must be registered. And if you're registered, you must travel to a polling place to cast your ballot.
Never, ever vote straight ticket. Vote a smart ticket.
Especially this year.
Because there's never been a more important election.
Joey Kennedy, a Pulitzer Prize winner, writes a column every week for Alabama Political Reporter. Email: [email protected]
Opinion | Somebody, please, take the lead
Just like Donald Trump on the national level, Gov. Kay Ivey has bungled containing the novel coronavirus COVID-19. Alabama is showing record cases and hospitalization levels.
But while Ivey extended the Safer-at-Home order though July 31, she didn't add any new restrictions. The governor says requiring masks is simply too difficult to manage and enforce.
Nobody said fighting the virus would be easy. The problem is neither Ivey nor many other governors, along with the White House, didn't really make containment much of a priority.
Testing is still inadequate, nearly a half-year after the pandemic started. Alabama's first diagnosed case was March 13. Since then – as of Wednesday – Alabama has racked up more than 30,000 cases with more than 900 deaths. Nationally, there have been more than 2.6 million cases and nearly 130,000 deaths.
When the pandemic was young, Ivey responded well, ordering everybody to stay home except for essential workers. She did much better than the governors in the state's surrounding Alabama. But just as with most states across the Southeast, after a few weeks Ivey's resolve cracked. Like the governors of states like Georgia and Florida, which are also seeing a spike in infections and are setting records.
Ivey should tighten up the restrictions, including closing the state's beaches over the July 4th weekend. Bars, gyms, and other places where large crowds gather, usually not social distancing and many without masks, should be restricted.
Yes, such measure will continue to cause economic pain, but such restrictions would slow the spread of the virus. We've already seen that not just in the United States, but across many parts of the world.
Ivey and health officials also need to increase testing and contact tracing.
Yes, all of that is difficult, but what are the consequences? More deaths. Just how many deaths are acceptable? Is it 1,000 (we're almost there), or 2,000, or 5,000? Is any number unacceptable. It doesn't suffice for elected officials to claim even one death is too many when, through their own actions, thousands and thousands have died in Alabama and across the nation.
And those numbers don't include infected and once hospitalized patients who are left with permanent organ and lung damage.
Cities like Birmingham and Montgomery have mandatory mask laws, and they need to be enforced because a lot of people are going out without their masks. Still, there are many laws on the books that are difficult to enforce; that doesn't mean those laws don't have value. A statewide mandatory mask order if, nothing else, would lead more people to wear masks, plus it would give support to businesses who refuse to allow people inside without masks.
UAB is planning to bring students back on campus when the fall semester begins in late August, but there will be strict safety measures to follow, including wearing masks, social distancing, handwashing, and regular health checks.
Ivey says if the rate of cases and hospitalizations doesn't slow, she'll enact more stringent measures. But when she finally gets around to making those decisions, it could very well be too late.
Indeed, it may be too late already.
We've seen what indecisive leadership does during a pandemic. What we need to see – in Alabama and nationally – is a more determined response that helps put the virus in check. That includes mask wearing, increased testing, and contact tracing.
Every day that doesn't happen, more people will get sick and die when they didn't have to.