Doug Jones raises more than $2 million in third quarter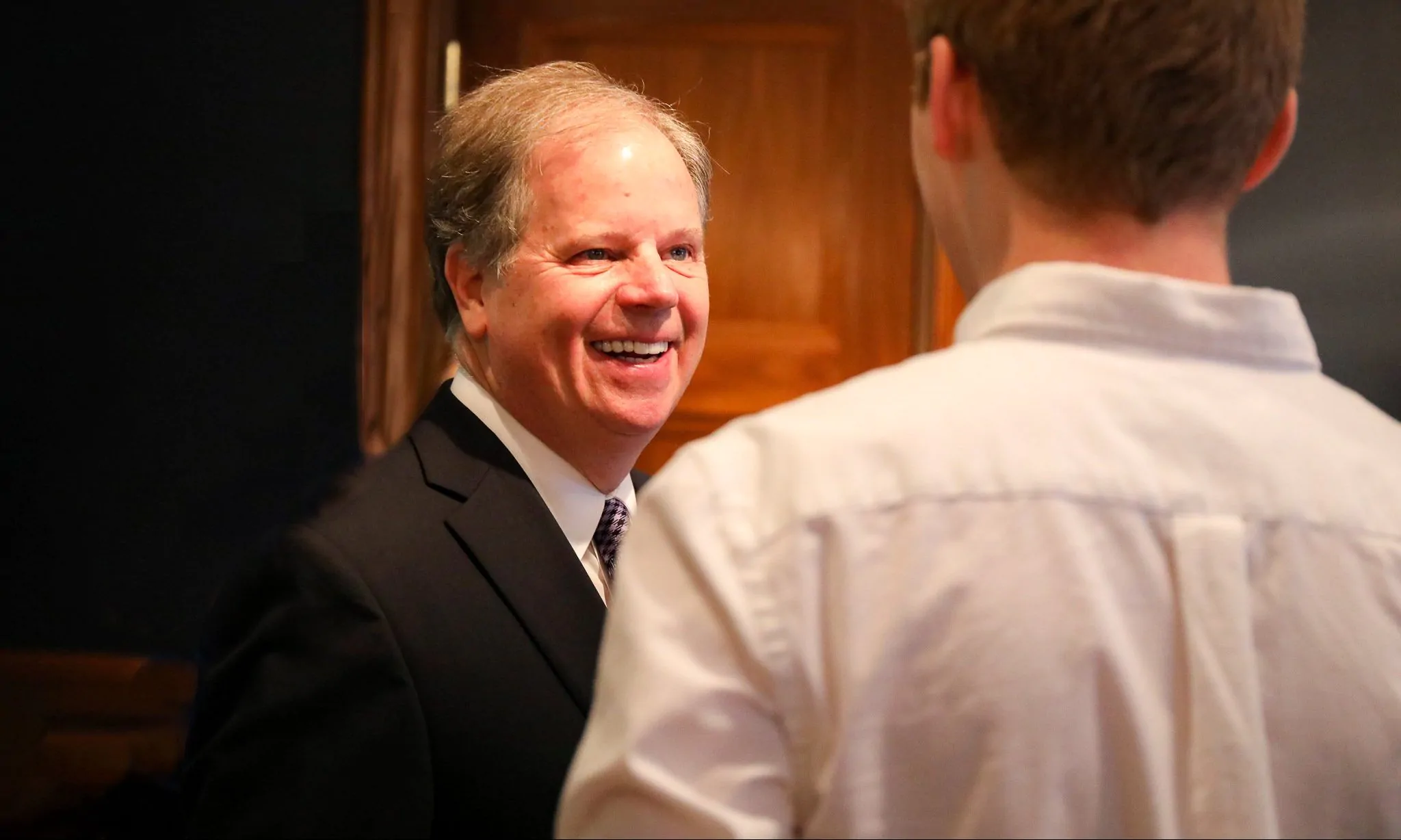 Monday, the Doug Jones for Senate campaign reported another strong fundraising quarter. Doug Jones' (D-Alabama) campaign reports that they have raised over $2 million in the third quarter of 2019 alone.
Jones fundraising is being driven by the Democratic grassroots and online donations, much of it from out of the state of Alabama. Jones has over 26,000 donors and over $5 million in cash-on-hand. The Jones campaign says that this will allow the Doug Jones campaign to continue building on its grassroots outreach, volunteer training, listening to Alabamians and driving home Doug's message of One Alabama.
"Over 26,000 individual donors have demonstrated their dedication to Doug's vision of One Alabama," said Jones Campaign Manager Cory Warfield. "Doug is talking with Alabamians about issues that matter to them, like expanding Medicaid, extending funding for HBCUs and supporting farmers and manufacturers. Folks across the state know that Doug has a proven track record of standing up for Alabamians, listening to issues important to them, and working
to bring people together."
Jones is hoping to build a bipartisan coalition of supporters in order to win re-election.
The Jones One Alabama campaign appeal showcases Doug's history, his roots in the state, and his record of fighting for Alabama's diverse communities.
"Despite our flaws and sometimes checkered past, I love this state and her people," said Sen. Jones. "It's why I stayed here to raise my family. It's why I chose to serve, despite our differences, we all want to be treated equally and given the same opportunities…to be one Alabama."
Today, Alabama Republican Party Chairman Terry Lathan and the Republican National Committee will host a press conference at GOP headquarters in Hoover calling for Democrat Senator Doug Jones to take a stance on the impeachment inquiry into President Trump.
Lathan is a staunch supporter of the President and his agenda which she says continues to lift Alabamians to new heights. Lathan has suggested that a Jones vote to convict and remove Donald J. Trump as President would be a "betrayal" of the people of Alabama. ALGOP said in a release that Lathan will speak to hold Jones accountable for his support of radical Democrats and their politically motivated behavior.
The RNC has debuted a new website, StopTheMadness.gop, which will operate as a one-stop clearing house to defend the President–including opportunities for people to sign up as a volunteer. The websit will provide pro-Trump volunteers with details on how to show up to a counter protest, and more.
A number of Republicans are running to be the GOP nominee to face Jones in the 2020 election. These include: State Representative Arnold Mooney, former Auburn football coach Tommy Tuberville, Congressman Bradley Byrne, Secretary of State John H. Merrill, former Chief Justice Roy Moore, and businessman Stanley Adair.
Jones narrowly defeated Judge Moore in a special election in December 2017.
Doug Jones is the only Democrat to win a statewide race in Alabama since 2008. It has been over a decade since a Democratic incumbent has won re-election for a statewide office in Alabama. Ron Sparks was re-elected as Commissioner of Agriculture and Industries in 2006.
The Alabama Republican Party is eager to unseat Jones to help the GOP hold on to control of the U.S. Senate.
The major party primaries will be on March 3.
The general election will be November 3, 2020.
Print this piece
Sessions: China "needs our markets more than we need theirs"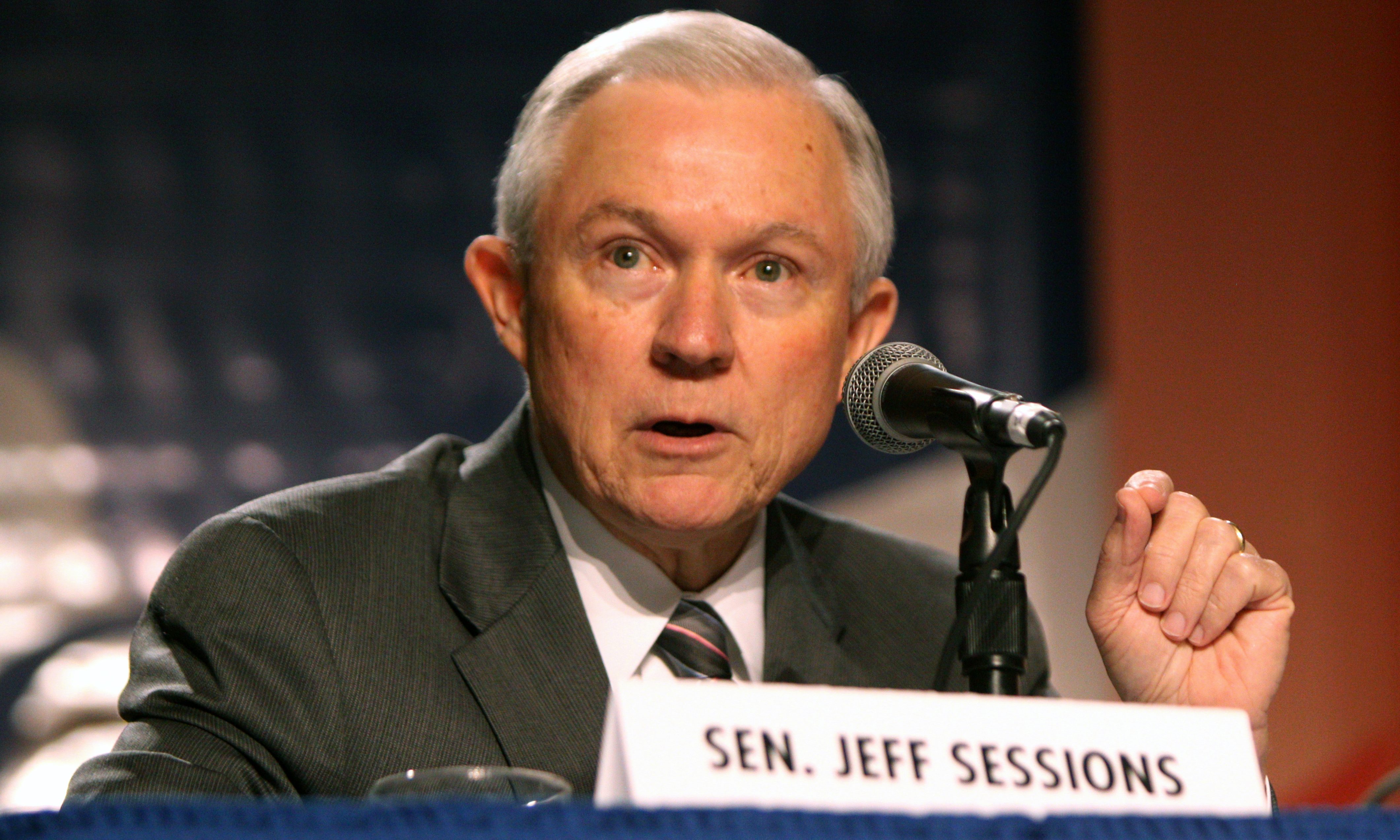 Former Senator and current Senate candidate Jeff Sessions (R) spoke to the Huntsville Republican Men's Breakfast group on Saturday, where China was a major focus of his remarks.
"China needs our markets more than we need theirs," Sessions insisted. "We can make their products ourselves our buy them someplace else. We can buy from India, the Philippines, South America."
The strain of the coronavirus that has killed 94,948 Americans in the last 83 days was first identified in Wuhan City, Hubei Province, China in late 2019.
"They knew early in in December that this was a contagious disease," Sessions charged. "They did not tell the world until January 20."
Sessions said that according to one study if the Chinese had shared what they knew with the world in December that 95 percent of the COVID-19 deaths globally could have been prevented.
"They are going to be our number one adversary for one hundred years," Sessions predicted. "Their ideology does not need to lead the world."
Sessions was also critical of the World Health Organization and their handling of the global pandemic.
"It is unbelievable that the World Health Organization on January 14 told us that this pandemic was not contagious," Sessions said.
Tedros Adhanom Ghebreyesus is an Ethiopian health researcher who heads the WHO.
"I have drafted question that Mr. Tedros needs to answer if he wants to get this money (U.S. funding)," Sessions continued. "How did he get elected?"
"His advice to the world is one of the most colossal world health mistakes ever, not one of, but the worst," Sessions said. "Thousands have died as a result."
Sessions suggested that the media was misleading the American people on the virus.
"There are some basic false information being spread by the media." Sessions said. They like to report that we have the most deaths of any nation. Belgium has three times as many deaths per capita as we do. Many European nations have twice the death rate we do. This is a global pandemic. This is not just the United State.
Session is running against former Auburn head football Coach Tommy Tuberville in the July 14 Republican primary runoff for U.S. Senate.
Sessions promised to fight for Alabama values if he is elected to the U.S. Senate.
"They want more than a potted plant," Sessions said of what Alabamians want from their Senator. "They want them to be an advocate for the great values that Alabamians share."
Sessions said that he is endorsed by Senator Richard Shelby (R-Alabama). "I am proud that he is supporting me in my campaign."
Sessions said that he and Donald Trump stand up for the Americans people and that wages had been rising thanks to Trump's economic policies prior to the pandemic.
"For thirty wages their wages were flat. The average American makes $55,000 a year," Sessions said. "Half of our people make less than that. We need to make sure that we are hearing them."
"We need to make sure that everybody benefits," when the economy recovers from the pandemic Sessions said.
Sessions blasted the modern Democratic Party.
"I know for a fact if Republicans are not leading America radicals will," Sessions said. "The leftwing radical agenda of Democrats today. Many of them have Marxist ideological leanings."
Sessions promised to fight illegal immigration and loopholes within our immigration system.
"I knew about them in the Senate and have learned even more as attorney general," Sessions said.
Sessions predicted that the American people will re-elect Donald Trump as President.
"I know he and I have disagreed on one matter," Sessions said speaking of Trump's unhappiness with Sessions' decision to recuse himself in the Russian collusion scandal. "Everyone in Alabama knows that."
"I followed the law," Sessions explained. "I did what I had to do." I can not investigate a campaign that I was involved in. "That whole year I gave virtually every waking moment to electing Donald Trump. I was confident that he would be cleared, but it took a lot longer than I thought it would. He has now been cleared he can now run for reelection without one thought about the Russian hoax."
"Biden can not stand up to him," Sessions predicted. "I believe we will be successful in this race."
"I do love the Republican Party," Sessions said. "Where was my opponent in that election that went to the wall? He was nowhere to be found. I was the number one person in Congress working for the President and certainly in the Senate."
Sessions praised the people of Huntsville and said that he hoped that he would have their support.
"There is no place like this in the entire world," referring to the city's role in defense, aerospace, homeland security, and space research.
Print this piece