Roby Announces House Votes To Block New EPA Power Grab
By Brandon Moseley
Alabama Political Reporter
On Wednesday, September 10, U.S. Representative Martha Roby (R) from Montgomery announced in a written statement that the U.S. House of Representatives has passed a measure attempting to prevent an EPA overreach that would potentially harm Alabama's farmers and foresters by imposing unnecessary environmental regulations.
Rep.  Martha Roby praised the House's passage of H.R. 5078, The Waters of the United States Regulatory Overreach Protection Act, which prohibits the Environmental Protection Agency (EPA) from writing new rules that would further extend its authority to regulate bodies of water across the country.
Rep. Roby's office said in a written statement that under the proposed rule, the EPA could impose strict regulations on small collections of water on individual property owners' lands. The bill prevents the proposed EPA rule from taking effect and upholds the federal-state partnership to regulate U.S. waters.
Rep. Roby co-sponsored the bill (H.R. 5078). The conservative congresswoman said that Alabamians have expressed great concern over the potential harm this unnecessary rule would cause.  Rep. Roby said, "Many Alabamians are concerned about this aggressive EPA overreach…This allows the EPA to go onto an individual's land and strictly regulate ponds, ditches, or basically anything that collects rainwater. This is deeply concerning to not just Alabama's farmers, but to our forestry industry as well. That's why I was happy to support my colleague, Rep. Steve Southerland's commonsense bill to prevent this overreach from occurring."
H.R. 5078 requires that the EPA and the Army Corps of Engineers actually consult with state and local governments. By preventing EPA overreach, farmers, foresters and landowners will not face steep increases in costs and unnecessary government regulations.
Rep. Roby's office said that the bill specifically impacts people in Rep. Roby's district and many of them voiced their concerns as she traveled across the state during the August district travel period.
The Alabama Farmer's Federation opposes the proposed Environmental Protection Agency (EPA) rule expanding water regulations. The proposal would expand the definition of "waters of the U.S." to include previously unregulated waters and dry land, including ponds, ditches and puddles.
Alabama Farmers Federation National Legislative Programs Director Mitt Walker said in an ALFA article in June, "The actions of our congressional delegation show our elected representatives understand the dire implications of giving the EPA expanded jurisdiction….This is a bad rule, and it would add more expense and frustration for farmers who deal with too many federal rules as it is."
H.R. 5078 passed the House of Representatives on Tuesday by a vote of 262-152, but faces dim prospects in the Democratic controlled U.S. Senate, where Sen. Majority Leader Harry Reid is blocking most House bills from ever reaching the Senate floor.  If it did pass in the Senate, H.R. 5078 would still have to be signed into law by President Barack H. Obama, a President who has dramatically expanded the power of the Presidency to act without consulting Congress by simply arguing that some new power is implied in the statute (in this case the decades old Clean Water Act) that no other President before him had ever claimed.
Congresswoman Martha Roby represents Alabama's Second Congressional District.
Department of Justice sues Ashland Housing Authority alleging racial discrimination
"AHA has engaged in a pattern or practice of race discrimination by steering applicants to housing communities based on race," the complaint alleges.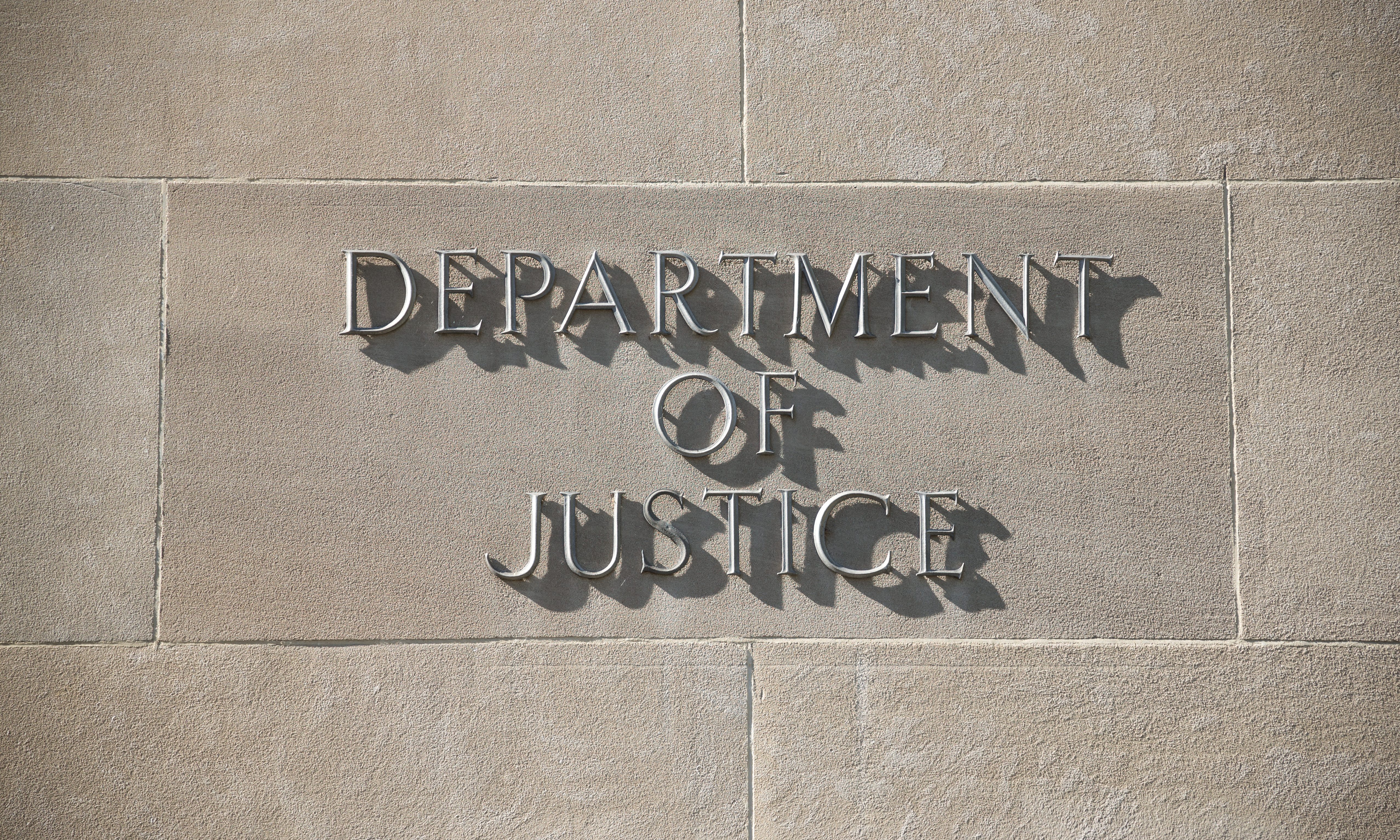 The U.S. Department of Justice on Tuesday filed a lawsuit alleging that the Housing Authority of Ashland violated the Fair Housing Act by intentionally discriminating against Black people who applied for housing because of their race.
The DOJ in its complaint, filed in the U.S. District Court for the Northern District of Alabama, names as defendants the Housing Authority of Ashland, the Southern Development Company of Ashland Ltd., Southern Development Company of Ashland #2 Ltd. and Southern Development Company LLC, which are the private owners and managing agent of one of those housing complexes.
The department's complaint alleges that the Ashland Housing Authority denied Black applicants the opportunity to live in overwhelmingly white housing complexes on the city's East Side, while steering white applicants away from properties whose residents were predominantly Black in the West Side. The AHA operates seven public housing communities spread across both areas, according to the complaint.
"From at least 2012 to the present, AHA has engaged in a pattern or practice of race discrimination by steering applicants to housing communities based on race and by maintaining a racially segregated housing program," the complaint alleges.
The federal government states in the complaint that as of June 2018, 69 percent of all AHA tenants were white, but 99 percent of tenants at Ashland Heights, on the East Side, were white, 92 percent of tenants at another East Side community were white and 91 percent of tenants at yet another East Side housing development were white.
Similar disparities were seen in public housing communities in the West Side, the complaint states.
AHA kept separate waiting lists for both segregated areas, the complaint alleges and allowed applicants who decline offers of housing "without showing good cause, even when they decline offers for race-based reasons," to maintain their position on the waiting list, in violation of AHA's own policies intended to prevent race discrimination.
"On April 11, 1968, one week after the assassination of the Rev. Dr. Martin Luther King, Jr., the United States enacted the Fair Housing Act to outlaw race, color and other forms of discrimination in housing. Denying people housing opportunities because of their race or color is a shameful and blatant violation of the Fair Housing Act," said Assistant Attorney General Eric Dreiband of the Civil Rights Division in a statement. "The United States has made great strides toward Dr. King's dream of a nation where we will be judged by content of our character and not by the color of our skin."
"The dream remains at least partially unfulfilled because we have not completely overcome the scourge of racial bias in housing," Dreiband continued. "Discrimination by those who receive federal taxpayer dollars to provide housing to lower-income applicants is particularly odious because it comes with the support and authority of government. The United States Department of Justice will not stand for this kind of unlawful and intolerable discrimination. The Justice Department will continue to fight to protect the rights of all Americans to rent and own their homes without regard to their race or color."
U.S. Attorney Prim F. Escalona for the Northern District of Alabama said in a statement that individuals and families should not have their rights affected by their race or national origin. "Our office is committed to defending the civil rights of everyone," Escalona said.
The lawsuit seeks damages to compensate victims, civil penalties to the government to vindicate the public interest and a court order barring future discrimination and requiring action to correct the effects of the defendants' discrimination.
The DOJ in a press release encouraged those who believe they have been victims of housing discrimination at the defendants' properties should contact the department toll-free at 1-800-896-7743, mailbox 9997, or by email at [email protected] Individuals who have information about this or another matter involving alleged discrimination may submit a report online at civilrights.justice.gov.
The DOJ in August the U.S. Housing and Urban Development determined that the Decatur Housing Authority was disallowing Black people to live in public housing located in riverfront towers while requiring Black people to live in less attractive apartments elsewhere.