Early picks show priorities of Trump administration

By Congressman Bradley Byrne
Over the last few weeks, reporters with television cameras have stood watch in the lobby of Trump Tower in New York City to see who is coming and going from meetings with President-elect Donald Trump.
Most of the visitors are there to talk to the President-elect about opportunities to serve in his administration, and based on the announcements so far, it is safe to say that President-elect Trump is putting together a great team.
I have made clear my strong support for Alabama's own Jeff Sessions to serve as Attorney General. It was one of the first announcements President-elect Trump made, and it shows that he is going to be serious about enforcing the rule of law and cracking down on illegal immigration.
If you haven't read about General James Mattis, you definitely should. Donald Trump made a fantastic choice in selecting him to lead the Department of Defense. He has a clear record of serving our nation with steadfast leadership, unwavering integrity, and selfless dedication.
I know General Mattis will help lead the charge toward a stronger, more capable military. As a member of the House Armed Services Committee, I look forward to working with him to rebuild our military and defeat radical Islamic terrorism.
One of the first friends I made upon being elected to Congress was Tom Price, a congressman from Georgia. I was so thrilled to see him selected to lead the Department of Health and Human Services. As an orthopedic surgeon, he understands better than most how Obamacare is ruining our nation's health care system.
Dr. Price has served as chairman of the House Budget Committee for the last couple of years, so he also understands the need to pursue policies that help reduce federal spending and balance the budget. He will do a fantastic job overseeing the repeal and replacement of Obamacare.
Elaine Chao, who served as Secretary of Labor under President George W. Bush, has been selected for Secretary of Transportation. We have numerous important transportation projects here in Southwest Alabama, and I look forward to working with Elaine Chao to improve all of our nation's transportation infrastructure.
Dr. Ben Carson is a good choice for the Department of Housing and Urban Development. As someone who grew up in poverty, he has seen firsthand the challenges facing some of our communities. I specifically look forward to working with Dr. Carson to change the way our nation tackles poverty by putting a real emphasis on work and helping connect people with the skills they need to find a job.
As a member of the House Education and the Workforce Committee, I am also excited about Trump's picks for Secretary of Education and Secretary of Labor. Betsy DeVos has dedicated her career to improving educational opportunities for students, and I expect that goal to continue.
Andy Puzder, the pick to lead the Labor Department, is a businessman who has seen firsthand how the policies of the last eight years have thwarted economic growth and hurt working families. I am confident that under his leadership, we can swing the pendulum of power away from Big Labor bosses and back in favor of American workers.
The selection of Wilbur Ross and Steven Mnuchin to lead the Departments of Commerce and Treasury show that President-elect Trump is serious about always putting American workers first and growing the economy here at home.
Each of these cabinet nominees will have to go through the Senate confirmation process, but I am confident the Republican-controlled Senate will expeditiously confirm the nominees so they can get to work.
If these picks are an indication of how Donald Trump plans to govern, I think we have much to be excited about in the coming years.
Opinion | On the Nov. 3 ballot, vote "no" on proposed Amendment 1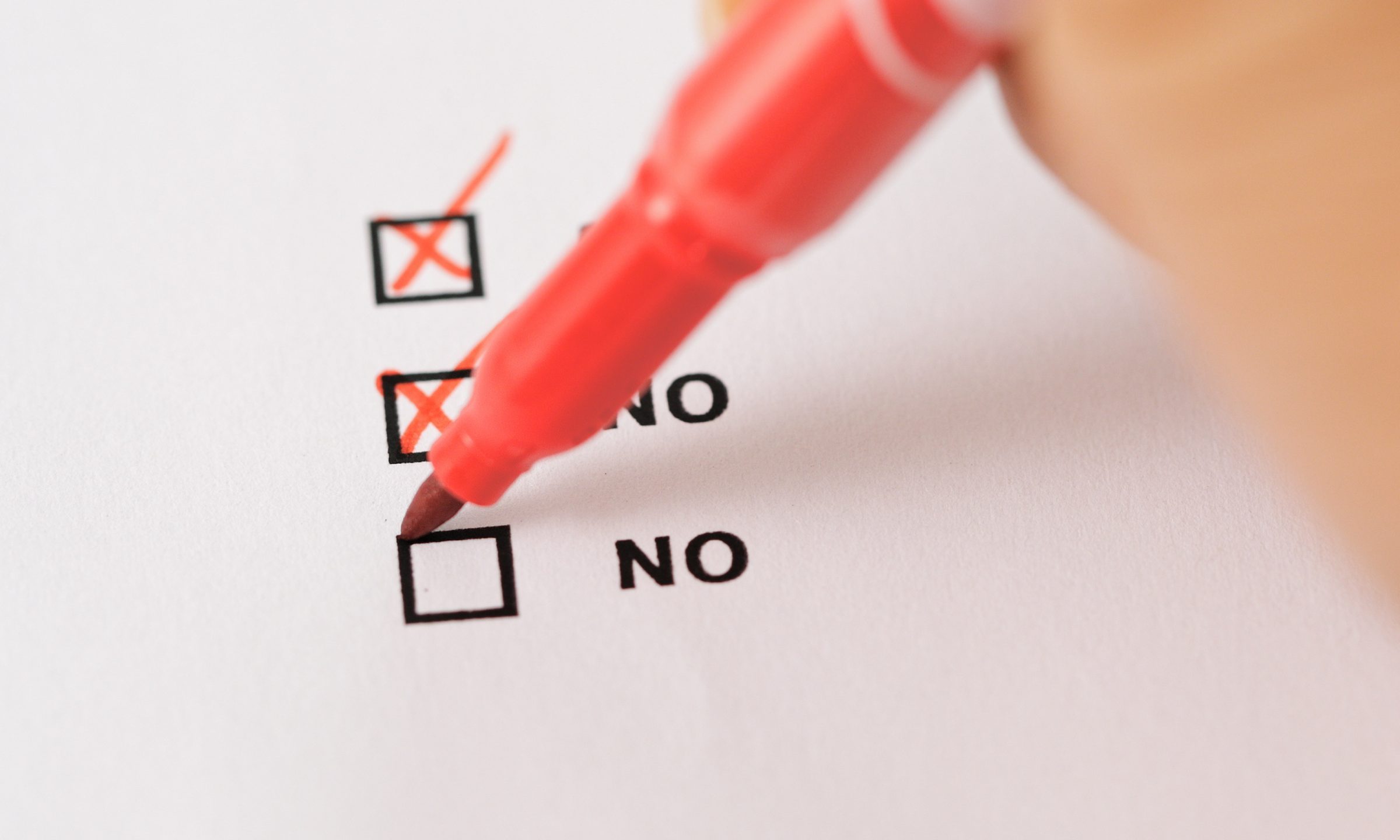 On Nov. 3, 2020, all Alabama voters should vote "no" on proposed Amendment 1. Vote no on Amendment 1 because it could allow state law changes to disenfranchise citizens whom the Legislature does not want to vote. Because Amendment 1 has no practical purpose and because it opens the door to mischief, all voters are urged to vote no.
Currently, the Alabama Constitution provides that "Every citizen of the United States…" has the right to vote in the county where the voter resides. Amendment 1 would delete the word "every" before citizen and replace it with "only a" citizen.
In Alabama, the only United States citizens who cannot vote today are most citizens who have been convicted of a felony of moral turpitude. These felonies are specifically identified in Ala. Code 17-3-30.1.
Without Amendment 1, the Alabama Constitution now says who can vote: every citizen. If voters approve Amendment 1, the Alabama Constitution would only identify a group who cannot vote. With Amendment 1, we, the citizens of the United States in Alabama, thus would lose the state constitutional protection of our voting rights.
In Alabama, no individual who is not a United States citizens can vote in a governmental election. So, Amendment 1 has no impact on non-citizens in Alabama.
Perhaps the purpose of Amendment 1 could be to drive voter turnout of those who mistakenly fear non-citizens can vote. The only other purpose for Amendment 1 would be allowing future Alabama state legislation to disenfranchise groups of Alabama citizens whom a majority of the legislature does not want to vote.
In 2020, the ballots in Florida and Colorado have similar amendments on the ballots. As in Alabama, Citizens Voters, Inc., claims it is responsible for putting these amendments on the ballots in those states. While Citizens Voters' name sounds like it is a good nonprofit, as a 501(c)(4), it has secret political donors. One cannot know who funds Citizen Voters and thus who is behind pushing these amendments with more than $8 million in dark money.
According to Citizen Voter's website, the stated reason for Amendment 1 is that some cities in several other states allow non-citizens to vote. My understanding is that such measures are rare and only apply to voting for local school boards.
And why would a local government's deciding that non-citizens can vote for local school boards be a state constitutional problem? Isn't the good government practice to allow local control of local issues? And again, this issue does not even exist in Alabama.
The bigger question, which makes Amendment 1's danger plain to see, is why eliminate the language protecting "every" citizen's right to vote? For example, Amendment 1 could have proposed "Every citizen and only a citizen" instead of deleting "every" when adding "only a" citizen. Why not leave the "every" citizen language in the Alabama Constitution?
Amendment 1 could allow Alabama new state legislation to disenfranchise some Alabama citizens. Such a change would probably violate federal law. But Alabama has often had voting laws that violated federal law until a lawsuit forced the state of Alabama not to enforce the illegal state voting law.  
The most recent similar law in Alabama might be 2011's HB56, the anti-immigrant law. Both HB56 and Amendment 1 are Alabama state laws that out-of-state interests pushed on us. And HB56 has been largely blocked by federal courts after expensive lawsuits.
Alabama's Nov. 3, 2020, ballot will have six constitutional amendments. On almost all ballots, Amendment 1 will be at the bottom right on the first page (front) of the ballot or will be at the top left on the second page (back) of the ballot.
Let's keep in our state constitution our protection of every voters' right to vote.
Based on Amendment 1's having no practical benefit and its opening many opportunities for mischief, all Alabama voters are strongly urged to vote "no" on Amendment 1.