Bonner Votes to Delay Most Onerous Provisions of Obamacare, Still Supports Repeal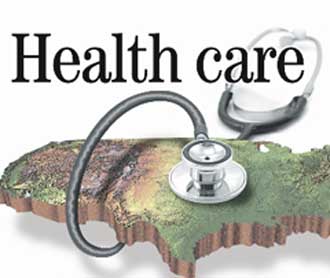 By Brandon Moseley
Alabama Political Reporter
Congressman Jo Bonner (R) from Mobile in his written column announced that he voted in support of legislation which would have delayed provisions in the Patient Protection and Affordable Care Act, PPACA commonly referred to as Obamacare, which would have imposed penalties on individuals, families, and businesses who don't purchase PPACA approved health insurance policies.
Representative Bonner said, "Last week, the House of Representatives passed twin pieces of legislation delaying one of the most controversial aspects of Obamacare, its mandate to buy health insurance. The House bills, which I supported, delay the health insurance mandate for both individuals and businesses for one year while House lawmakers continue to work for a full repeal of Obamacare."
Congressman Bonner said, "When campaigning for the passage of his so-called Affordable Care Act, President Obama promised it would live up to its name by providing Americans with affordable coverage while not denying them their choice of care. In the three years since the former Democrat-led Congress passed Obamacare into law, the record reflects a different story. The Kaiser Family Foundation reported that the average cost of family health care premiums has already risen by nearly 25 percent. The Congressional Budget Office estimated that as many as seven million Americans will lose their employer-provided health care. This figure is likely to rise."
Rep. Bonner warned, "For months, newspapers have sported headlines of small businesses and even local government plans to lay off full-time workers due to the looming costly mandates of Obamacare. The Birmingham News reported last week on a US Chamber of Commerce study revealing that half of the small businesses that will be required to provide insurance under Obamacare have already acknowledged plans 'to cut employees' hours or replace full-time workers with part-timers."
Even the Obama administration allied Teamsters Union have recently acknowledged that the impending implementation of these provisions in Obamacare will result in the turning of millions of full time jobs into part time jobs and have asked the Obama administration to let up.
Rep. Bonner wrote, "Facing growing pressure from businesses, the Obama administration recently announced a delay in the health care coverage mandate for businesses with more than 50 full-time employees, but left ordinary working Americans to shoulder the new mandate or pay a fine. For starters, the White House does not have the legal authority to selectively apply portions of the health care law. Only Congress has that authority. Secondly, there is no fairness in picking winners and losers in whom should carry the burden of an expensive and unpopular health care law."
Congressman Bonner concluded, "I opposed Obamacare's passage and voted on May 16, 2013, to repeal it. Until we are able to eliminate Obamacare outright, the House will continue to pursue all options to protect Americans from skyrocketing premiums; from being forced to give up their choice of health coverage; and, seeing many lose their jobs due to Obamacare."
The Penalty for a person defying the government and not being covered by health insurance the first year is expected to be $95 per adult and $47.50 per child or 1% of household income: whichever is greater. For high income people, that 1% in additional income tax would make the cost of self insuring ridiculously expensive. The job of extorting the money from millions of Americans has been assigned to the IRS.
Millions of other Americans are expected to remain uninsured and pay the penalty. If something does happen to them however they won't have any insurance to cover unexpected medical costs. Most insurance industry insiders believe that smaller companies will cut out employee insurance rather than purchase the much more expensive Obamacare compliant policies and companies will restrict hours on many employees to cut down the ranks of full time employees. That combined with higher prices could actually increase the number of uninsured persons since the penalty for not having insurance will be far cheaper than the cost of purchasing an Obamacare compliant policy.
President Barack H. Obama continues to hold pep rallies to promote the Patient Protection and Affordable Care Act and continues to argue that the bill would help more American families than it will hurt.
Congressman Jo Bonner represents Alabama's First Congressional District. The conservative Republican has announced that he is retiring next month. Alabama Governor Robert Bentley (R) is expected to announce a special election for this fall to find Rep. Bonner's replacement.
Trump Truck and boat parades this weekend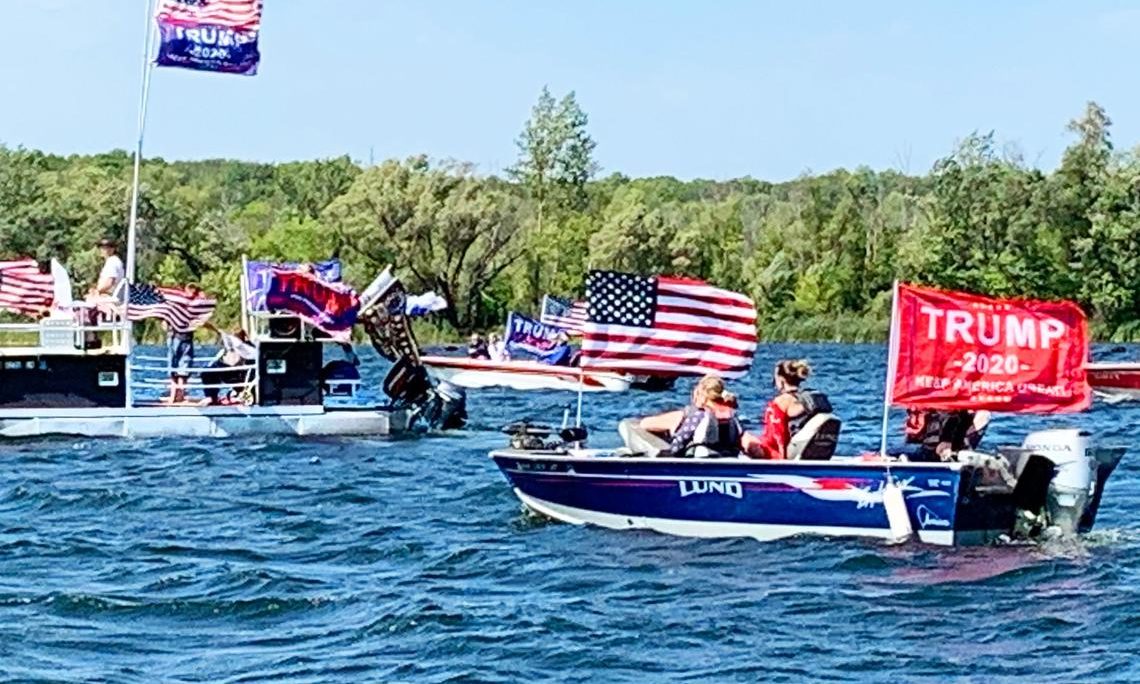 As Election Day draws near, Alabama Republicans are excited about promoting the re-election of Donald J. Trump as President and the election of Tommy Tuberville for U.S. Senate. This weekend two pro-President Trump events are happening in the state. There will be a truck parade from Ashland to Phenix City on Saturday sponsored by the Clay County Republican Party, while there will also be a boat parade on Wilson Lake in the Shoals sponsored by the Colbert County Republican Party on Sunday.
The pickup trucks will assemble at the Ashland Industrial Park in Clay County, 8240 Hwy 9, Ashland. There is a pre-departure rally at 10:00 a.m. central standard time. The trucks will depart at 11:00 a.m. and then proceed on a parade route that will take them into the bitterly contested swing state of Georgia. The Trump Pickup Parade will wind through east Alabama and West Georgia traveling through LaGrange and Columbus before concluding near the Alabama/Georgia line in Phenix City, 332 Woodland Drive, Phenix City at approximately 2:00 p.m. central time. Speakers will begin at 3:00. Trump flags will be on sale at the event.
The Phenix Motorsports Park will be hosting what sponsor hope could possibly the world's largest Pickup Tuck parade in U.S. history that is routing over 50 mile through Georgia in effort to "pickup" President Trump's numbers in GA.
A number dignitaries have been invited to address the Phenix City rally, including Coach Tuberville. Former State Sen. Shadrack McGill, Trump Victory Finance Committee member former State Rep. Perry O. Hooper Jr., and Paul Wellborn, the President and CEO of the largest Family owned Kitchen Cabinet manufacture in the USA are among the featured speakers who have committed to speak at the event.
Entertainment will be provided by: Charity Bowden, an up and coming country music singer who was the runner up on "The Voice". Charity will sing 'I am Proud to be an American' as well as songs from her Voice performances. The McGill Girls will also perform. The three beautiful and talented sisters will be singing patriotic songs in three part harmony. Geoff Carlisle, a professional DJ will be keeping the crowd pumped with music and entertainment.
Following the speakers and the entertainment there will Trump truck-vs- Joe Bidden truck races down the drag strip for the finale.
The Northwest Alabama boat parade will be on Sunday. The boats will gather at 2:00 p.m. near Turtle Point and then the flotilla will parade around the open waters of Wilson Lake til 3_00 p.m.. There will be a contest for best decorated Trump boats.
Trump supporters have held a number of large boat parades across the state to show their support for the re-election of Pres. Trump.
Boat parade sponsors say that this parade will be: pro-American, pro-law enforcement, pro-military.