Opinion | 2017 Steve Marshall vs. 2018 Steve Marshall
2017 Steve Marshall would really hate 2018 Steve Marshall.
Do you remember 2017 Steve Marshall?
That fresh-faced guy who rolled into Montgomery, appointed by Robert Bentley, and swearing to follow the law and exhibit ethics and morals and junk? He wasn't going to compromise himself or operate a quid pro quo AG's office.
And the one thing that 2017 Steve Marshall was absolutely sure of was that Alabama's ban on PAC-to-PAC transfers was legal and righteous and "the only legal protection standing between Alabama voters and the reality or appearance of quid pro quo corruption."
Those were 2017 Steve Marshall's words.
And we know he meant them, because he put them on paper and filed them in a court of law, where he has an obligation to be truthful.
That's how 2017 Steve Marshall described Alabama's ban on PAC-to-PAC transfers in a court filing defending that law.
Marshall's opponent for the AG's seat, Joseph Siegelman, pointed out 2017 Steve Marshall's words in a letter Siegelman sent to the Alabama Ethics Commission on Oct. 4. APR obtained a copy of that letter, which spells out in detail how Marshall violated the law he was defending and has since contradicted himself in his explanations.
Marshall's violation is easy to follow. He took money from a PAC funded by the Republican Attorneys General Association. That PAC accepts money from other PACs and from PACs that participate in PAC-to-PAC transfers, therefore making almost all of the money in that PAC illegal to accept in Alabama.
2018 Steve Marshall took in $735,000 worth of that illegal money.
Somewhere, 2017 Steve Marshall is sooooo disappointed.
Because 2017 Steve Marshall didn't just believe that Alabama's ban on PAC transfer money — a method used to hide the original source of campaign donations — was good, he also believed that accepting such money was illegal.
As Siegelman points out in his letter to the Ethics Commission, 2017 Steve Marshall also argued in that same court filing that Alabama's ban made those contributions illegal: "No PAC has any right to receive PAC-transferred funds for making candidate contributions."
That seems fairly cut and dried, right?
Well, see, that's where 2018 Steve Marshall would beg to differ. Because 2018 Steve Marshall believes he's found a loophole in that law.
Now, you might be asking yourself why the AG of Alabama would be looking for a loophole to circumvent a law that he described as so important that it was Alabamians' only legal protection against quid pro quo corruption. Well, obviously, the answer is money and power at all costs, but let's set that aside for a moment.
Because 2018 Steve Marshall's loophole is stupid. And in no way a loophole.
Siegelman points out that 2018 Steve Marshall has essentially taken two approaches: First, in court filings, he has claimed that decades' old guidance documents issued by the Alabama Secretary of State's office say that federal PACs do not have to adhere to Alabama law.
That is not accurate, and the executive director of the Ethics Commission is on record stating that the SOS office has been told repeatedly that its documents are inaccurate because of the new law, which was passed in 2010. Additionally, 2018 Steve Marshall's office is fully aware of the law and the fact that former AG Luther Strange was forced to return identical RAGA donations because they violated the law.
Second, 2018 Steve Marshall went on TV earlier this year, after being challenged on the donations, and made the claim that the violation of the law wasn't on him, but on the PAC. Basically, he's saying that the law prohibits PAC-to-PAC transfers, doesn't say anything about accepting them.
Except, well, it does.
As Siegelman explains in his letter, the statute that bans PAC-to-PAC transfers also requires the candidate who receives funds that are in violation of the ban to return those funds within 10 days to avoid criminal prosecution.
Guess who still hasn't returned his RAGA PAC donations?
2017 Steve Marshall would not be happy.
Slow absentee voting in Tuscaloosa sparks outrage, possible legal action
Among the issues were incredibly long lines that left some voters waiting more than five hours and an inefficient process that managed to take in fewer than 100 absentee ballots in six hours.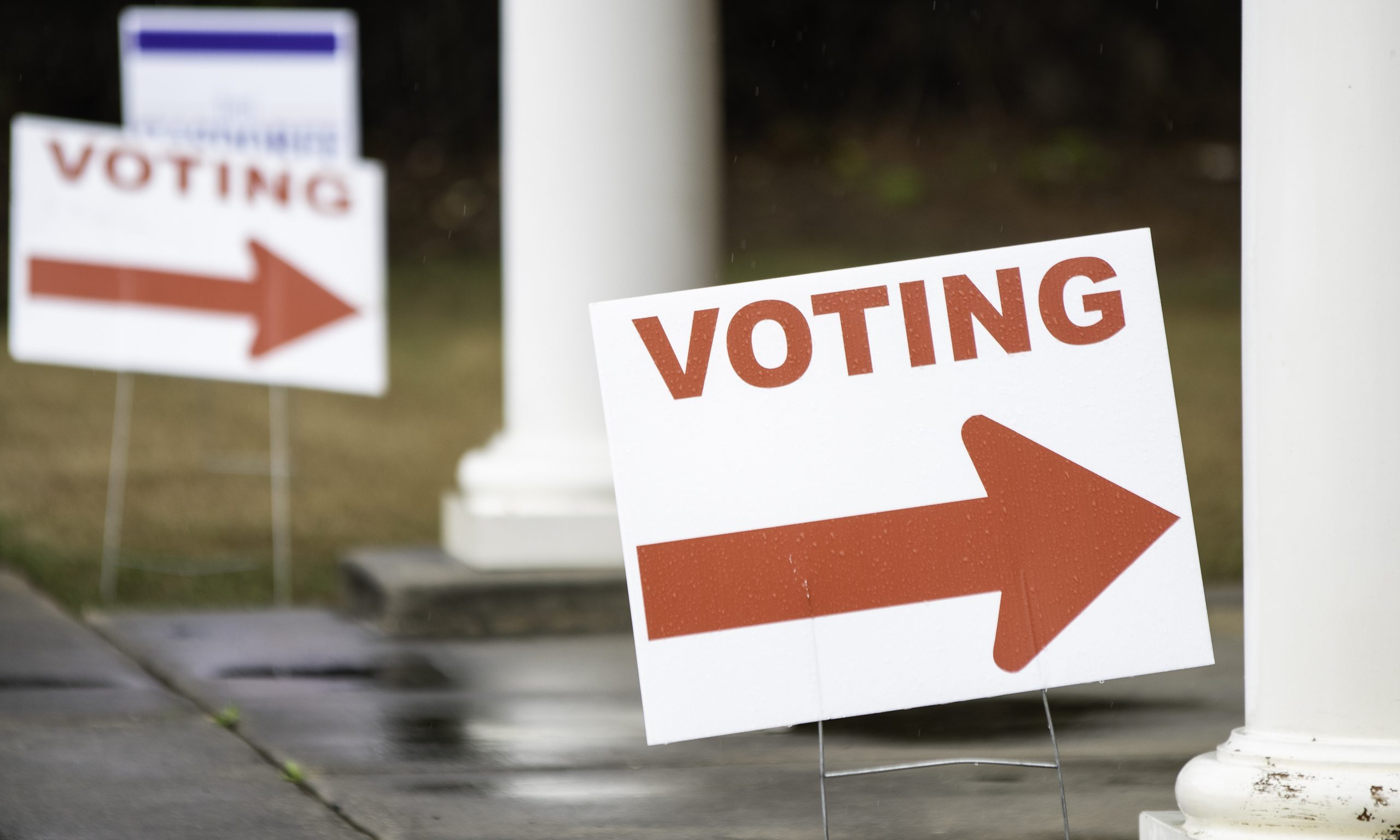 Long lines and slow absentee ballot processing in Tuscaloosa County have left voters outraged and incumbent Sen. Doug Jones's campaign threatening legal action. 
On Wednesday, Jones's campaign attorney, Adam Plant, sent a letter to Tuscaloosa County Circuit Clerk Magaria Bobo, outlining a number of issues with ongoing absentee voting and promising to take legal action if Bobo doesn't improve the process on the final day, Friday. Among the issues documented by Plant were incredibly long lines that left some voters waiting more than five hours and an inefficient process that managed to take in fewer than 100 absentee ballots in six hours. 
Additionally, Plant noted that Bobo has hired her family members to help process absentee ballots and at least one family member had made disparaging remarks on social media about voters. 
"You and those acting on your behalf are suppressing the vote of qualified Alabama voters," Plant wrote in the letter. "If you are unable or unwilling to execute your duties competently, and allow Tuscaloosa voters to exercise their voting rights without undue burdens, we will take further action."
In an interview with the Montgomery Advertiser on Wednesday, Bobo noted that her office had received more than 13,000 requests for absentee ballots — a remarkable uptick from the 3,000 or so her office usually receives — and there had been problems in managing that number of ballots while also adhering to social distancing guidelines within the office. 
However, as Plant's letter notes, the massive increase in absentee ballots for this election shouldn't have been a surprise. Also, Secretary of State John Merrill had made additional funds available to absentee managers to facilitate hiring extra staff, purchasing additional computers and staying open for longer hours to accommodate the anticipated increase. 
In a press release on Wednesday, the Alabama Democratic Party criticized Bobo and her family members, and the release included screenshots of Facebook posts from Bobo's daughter lashing out at voters who complained about the long wait times. 
"No voter should have to wait in line for hours to exercise their rights," said ADP executive director Wade Perry. "We should leverage every tool we have to make voting easier, not harder. Also, it should go without saying that election workers should not insult the very people they are employed to serve. If Ms. Bobo is incapable of processing voters quickly, someone else needs to do the job."