Judge Roy Moore weighs in on attorney general's race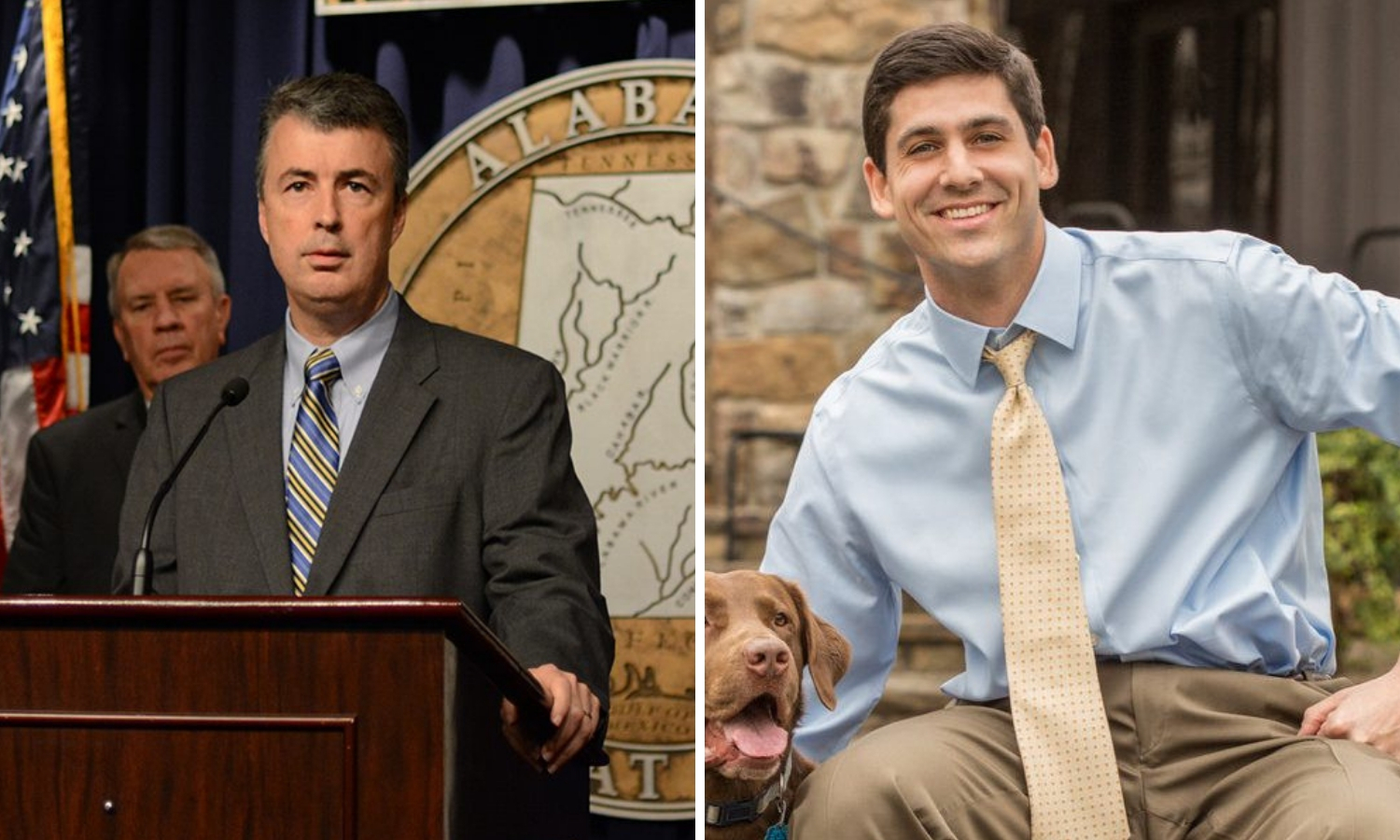 Former Alabama Supreme Court Chief Justice Roy Moore believes the state's Ethics Commission must investigate and rule on a complaint filed against Attorney General Steve Marshall alleging he received illegal campaign contributions. Moore thinks the Ethics Commission should rule on Marshall's complaint before November's elections because the voters need to know if he has broken the law.
Marshall, who was appointed attorney general by disgraced Gov. Robert Bentley, is accused of accepting $735,000 in illegal contributions from the Republican Attorneys General Association (RAGA). A complaint has been pending before the Ethics Commission for three months, but the commission has failed to act.
Alabama law states explicitly that an out-of-state PAC must register if it plans to donate to a candidate running for state office and that PAC must follow Alabama laws.
RAGA is not registered in Alabama and accepts contributions from other political action committees contrary to state campaign finances law.
"I know of the claims they've got on Marshall about PAC-to-PAC transfers, and as a Republican, I oppose PAC-to-PAC transfers," said Moore. "I oppose anything that violates the law, and the Legislature has made it clear, [that PAC-to-PAC transfers are illegal] and whether it's a Democrat or a Republican."
Moore says it's not proper for the Ethics Commission to leave the public in doubt about whether Marshall has broken the laws.
"Well they should give you clarity," said Moore. "They owe it to the political system, and I think that Democrats and Republicans have a right to know."
But the former chief justice holds out little hope that anyone will act before the election because of the presence of purely political considerations.
"Politics in Alabama, you don't want to get me started on that——it's corrupt. And it's corrupt throughout. But I believe that this is something that should be investigated, and settled whether it's a Republican or a Democrat."
Ethics Director Tom Albritton and Secretary of State John Merrill have made it clear in statements and previous writings that others who sought contributions as Marshall accepted were participating in an unlawful act, yet the Ethics Commission refuses to call a special hearing to address the matter before the general election.
"PAC to PAC transfers have been a problem in Alabama for a long time," said Moore. "The Legislature's tried to stop it; everybody's tried to stop it. And when it occurs whether it's Democrat or Republican, it's wrong, and in this case, with the attorney general's race, it should be investigated."
Moore would not say who he is voting for but said his attorney and his son Caleb are voting for Marshall's opponent, Democrat Joe Siegelman.
"I don't speak publicly about who I vote for, but I think everyone's got a right to vote for who they choose. People will bring up my son supporting Joe Siegelman, that's fine——he's got every right to support who he wants," said Moore. "In fact, my attorney, who is a conservative Christian, a Republican, is voting and supporting Joe Siegleman, and she's a great attorney."
Moore felt strongly enough about the Ethics Commission's failure to speak out to alert the public to the problem, which he believes must be addressed for the good of the state.
Both Siegelman and APR have called for the Commission to rule on Marshall's violation before the election, but those requests have been ignored.
Opinion | Siegelman wants ruling on Marshall's campaign finances, and you should too
Opinion | The people have a right to know if their attorney general is a cheat
The Ethics Commission is comprised of Jerry L. Fielding – Chair, Sylacauga; Frank C. "Butch" Ellis, Jr. – Vice Chair, Columbiana; John Plunk, Esquire, Athens; Judge Charles Price, Montgomery and Beverlye Brady, Esquire, Auburn.
These individuals can hold a hearing at any time to rule on the ethics complaint filed against Marshall but have so far failed to act.
Print this piece
Carl, Hightower raising money for July GOP primary runoff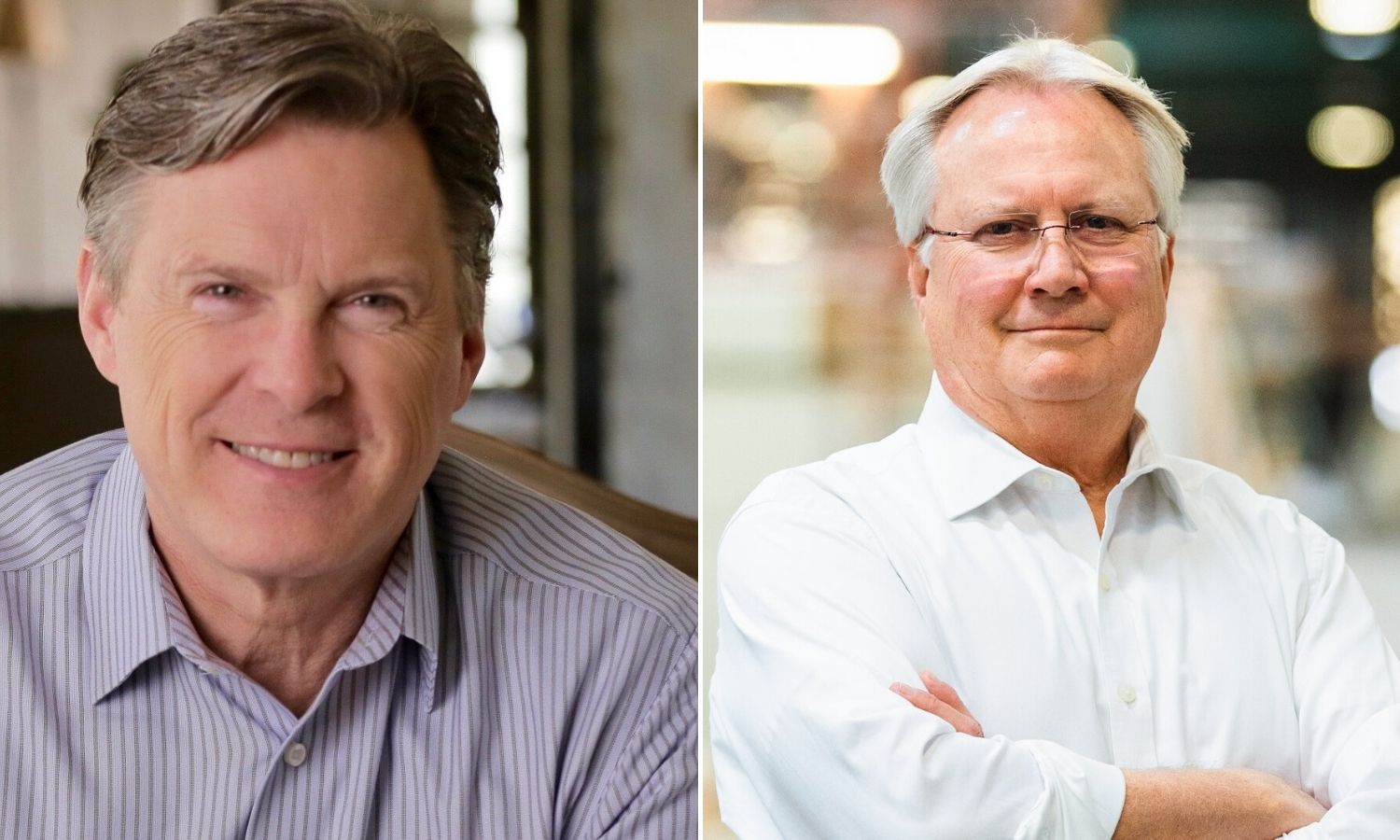 Mobile County Commissioner Jerry Carl and former State Senator Bill Hightower are running in the Republican Party primary runoff on July 14.
Both campaigns are preparing for the final push. Their Federal Elections Commission reports on their fundraising efforts are through the end of March.
Carl reported total receipts of $1,513,462.10. $709,525.10 of Carl's money comes contributions. $670,169.60 of that is contributions from individuals; while $37,700 are contributions from other committees. Carl has contributed $1,655.50 to his own campaign. Carl's congressional campaign also reports personally loaning his campaign $758,900.
Carl has already spent $1,307,240.85. $1,114,940.85 was for campaign operating expenses, $400 was for contribution refunds and $191,900 were loan repayments. Carl entered the month with $206,221.25 in cash on hand and debts of $567,000.
R.E. Myles of Grand Bay, AL donated $8400 to Carl's campaign. Myles is the President of the law firm McDowell, Knight, Roedder, & Sledge. There are two entries for Mr. Myles of Grand Bay. The second is for $5,600. Carl's other top contributors include: Rachel Burton is a Mobile housewife $5,800. Philip Burton of Mobile contributed $5,600. Burton works for the Burton Property Group. Clarence Burke Jr. of Foley works for Wolf Creek Industries $5,600. Nancy Myles of Grand Bay is retired, $5,600. Morgan Myles is a Mobile engineer with Core Industries, $5600. White-Spunner & Associates is a real estate firm, $5,400. Warren Nicholson of Mobile, who works for NFINA Technology, $5,400. Kathy Nichols of Mobile is retired, $5,400. Matt Metcalfe is a Mobile realtor, $5,400. Jerry Lathan is a contractor from Theodore, $5,400.
Former State Senator Bill Hightower reported total contributions of $1,071,355.21. $1,032,155.21 were individual contributions; while $39,200 were contributions from other committees. Hightower has no outstanding loans.
Hightower has already spent $858,340.60. $848,860.60 were operating expenses. $5,600 were refund contributions to individuals. $3,880 were other disbursements. The Hightower campaign had $213,023.40 in cash on hand.
Club for Growth PAC is supporting Hightower and they have donated $19.600 to his campaign. Major contributors include: Richard Uihlein of Lake Forest, Illinois is the CEO/owner of Uline, $11,200. Roy Drinkard of Cullman is the owner of Drinkard Construction, $2,800. Lamar Harrison of Wilmer, AL is the President of Gulf Construction and Hauling, $2,800.00. Rhonda Scott is an Opelika homemaker, $2,800.00. Allen Harris of Opelika is the owner of Bailey-Harris Construction Company $2,800. Donna Williams is a Mobile homemaker $2,800. George Montgomery is the president of his own company $2,800. Sherri Trick is a Tuscaloosa homemaker $2,800. Carrie Montgomery of Mobile is the treasurer at Gulf Fastener. $2,800. Kreis William of Birmingham is a vice president at JohsonKreis Construction $2,800.
The winner of the Republican primary runoff will face the winner of the Democratic Party primary runoff between James Averhart and Kiani Gardner
The First Congressional District is an open seat, because incumbent Bradley Byrne, R-Montrose, is not seeking re-election.
Print this piece