Judge Roy Moore weighs in on attorney general's race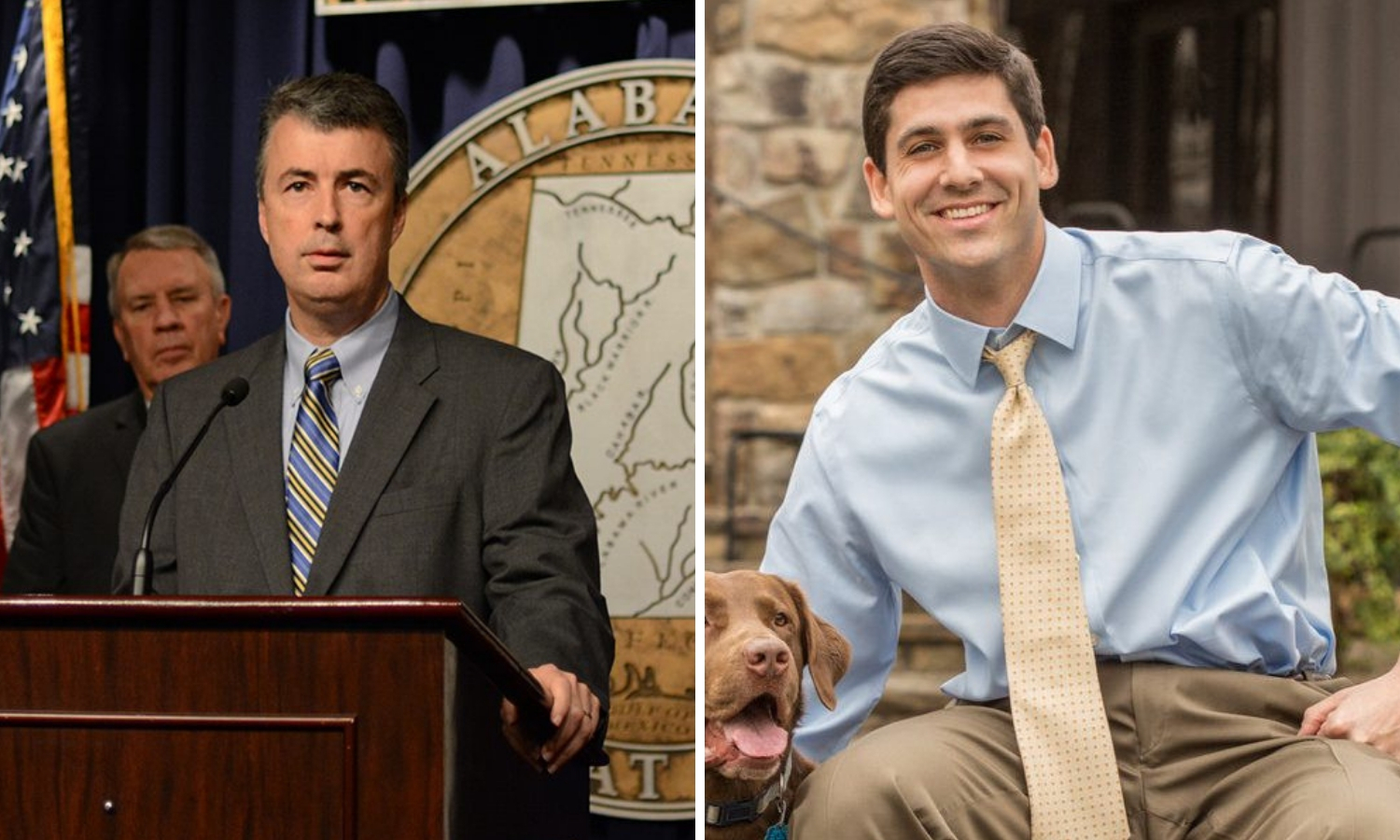 Former Alabama Supreme Court Chief Justice Roy Moore believes the state's Ethics Commission must investigate and rule on a complaint filed against Attorney General Steve Marshall alleging he received illegal campaign contributions. Moore thinks the Ethics Commission should rule on Marshall's complaint before November's elections because the voters need to know if he has broken the law.
Marshall, who was appointed attorney general by disgraced Gov. Robert Bentley, is accused of accepting $735,000 in illegal contributions from the Republican Attorneys General Association (RAGA). A complaint has been pending before the Ethics Commission for three months, but the commission has failed to act.
Alabama law states explicitly that an out-of-state PAC must register if it plans to donate to a candidate running for state office and that PAC must follow Alabama laws.
RAGA is not registered in Alabama and accepts contributions from other political action committees contrary to state campaign finances law.
"I know of the claims they've got on Marshall about PAC-to-PAC transfers, and as a Republican, I oppose PAC-to-PAC transfers," said Moore. "I oppose anything that violates the law, and the Legislature has made it clear, [that PAC-to-PAC transfers are illegal] and whether it's a Democrat or a Republican."
Moore says it's not proper for the Ethics Commission to leave the public in doubt about whether Marshall has broken the laws.
"Well they should give you clarity," said Moore. "They owe it to the political system, and I think that Democrats and Republicans have a right to know."
But the former chief justice holds out little hope that anyone will act before the election because of the presence of purely political considerations.
"Politics in Alabama, you don't want to get me started on that——it's corrupt. And it's corrupt throughout. But I believe that this is something that should be investigated, and settled whether it's a Republican or a Democrat."
Ethics Director Tom Albritton and Secretary of State John Merrill have made it clear in statements and previous writings that others who sought contributions as Marshall accepted were participating in an unlawful act, yet the Ethics Commission refuses to call a special hearing to address the matter before the general election.
"PAC to PAC transfers have been a problem in Alabama for a long time," said Moore. "The Legislature's tried to stop it; everybody's tried to stop it. And when it occurs whether it's Democrat or Republican, it's wrong, and in this case, with the attorney general's race, it should be investigated."
Moore would not say who he is voting for but said his attorney and his son Caleb are voting for Marshall's opponent, Democrat Joe Siegelman.
"I don't speak publicly about who I vote for, but I think everyone's got a right to vote for who they choose. People will bring up my son supporting Joe Siegelman, that's fine——he's got every right to support who he wants," said Moore. "In fact, my attorney, who is a conservative Christian, a Republican, is voting and supporting Joe Siegleman, and she's a great attorney."
Moore felt strongly enough about the Ethics Commission's failure to speak out to alert the public to the problem, which he believes must be addressed for the good of the state.
Both Siegelman and APR have called for the Commission to rule on Marshall's violation before the election, but those requests have been ignored.
Opinion | Siegelman wants ruling on Marshall's campaign finances, and you should too
Opinion | The people have a right to know if their attorney general is a cheat
The Ethics Commission is comprised of Jerry L. Fielding – Chair, Sylacauga; Frank C. "Butch" Ellis, Jr. – Vice Chair, Columbiana; John Plunk, Esquire, Athens; Judge Charles Price, Montgomery and Beverlye Brady, Esquire, Auburn.
These individuals can hold a hearing at any time to rule on the ethics complaint filed against Marshall but have so far failed to act.
Opinion | For Coach Tub, no thinking required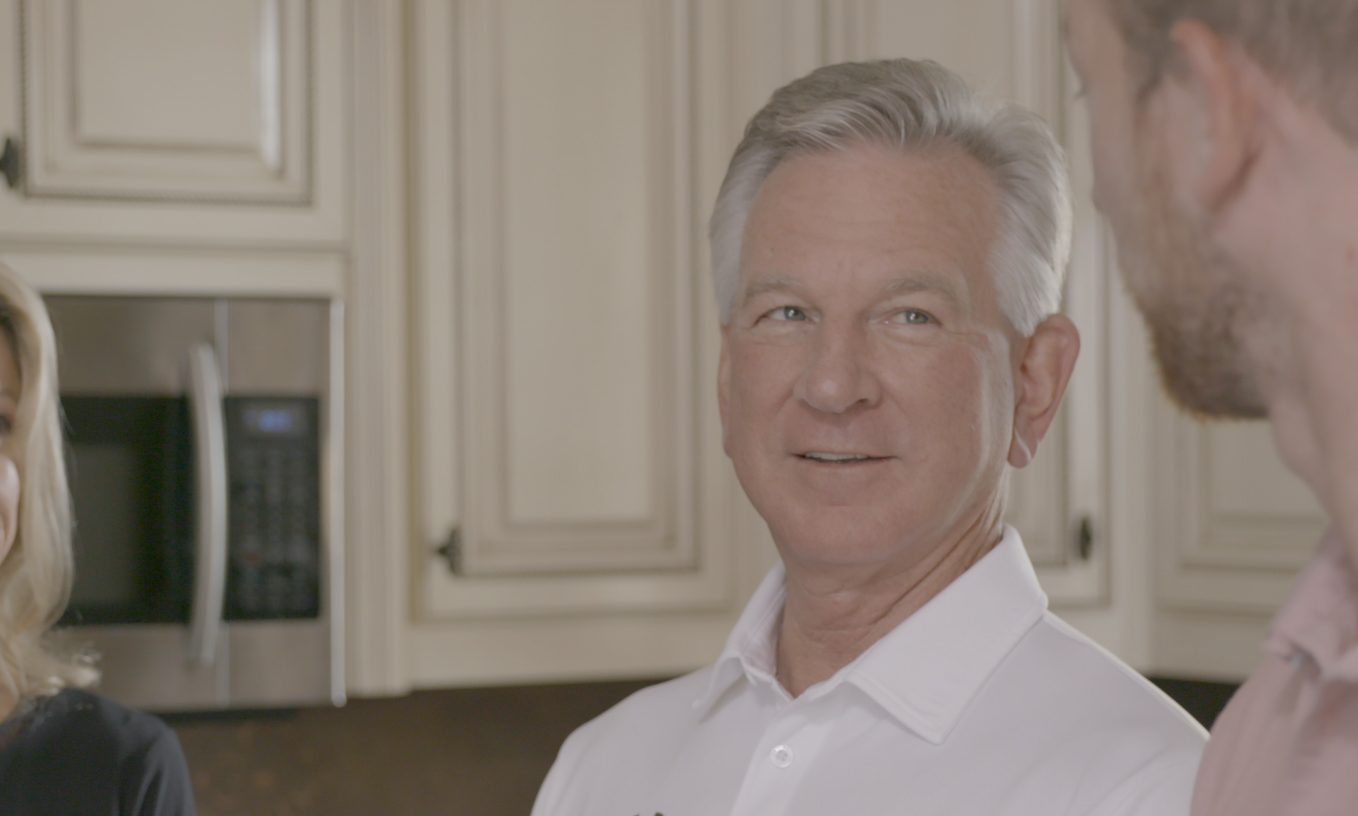 Has Tommy Tuberville ever had an original thought? It doesn't sound like it. Coach Tub basically spews Republican talking points and keeps his mouth firmly locked onto Donald Trump. He disrespects Alabama voters so much that he thinks that's all he needs to do to win a place in the U.S. Senate.
Tuberville recently addressed the St. Clair County Republican Party at its September meeting. As reported by APR, Tuberville is quoted as saying the following, and I'll offer a short rebuttal. I'm doing this because Tuberville is clearly afraid to death to debate his opponent, U.S. Sen. Doug Jones.
So here goes:
Tuberville: "America is about capitalism, not socialism. I think we are going to decide which direction we are going to go in the next few years."
Me: We decided which way we were going to go years ago, when the federal government started subsidies for oil and gas companies, farmers and other big industry and business. That, coach, is your so-called "socialism."
I'm not necessarily opposed to subsidies to boost business, depending on the cause, but I'm not going to let a dimwitted, know-nothing, mediocre, former football coach pretend we don't already have "socialism" in this country.  
What Tuberville really means is that he's against "socialism" like Medicare or Medicaid or Social Security or food assistance or health insurance. He's a millionaire already, so there's no need for him have empathy for or support a safety net for people who are less fortunate socially and economically. That's Tuberville's "socialism," and the Republican Party's "socialism," and Trump's "socialism."
That's a cruel, mean perspective that would cast aside the great majority of Americans for the rich (Tuberville, Trump) and connected and, where Trump is concerned, the fawning.
Tuberville: "I am not a Common Core guy. I believe in regular math. We need to get back to teaching history."
Me: I would love to ask Coach Tubby, one-on-one, exactly what he thinks "Common Core" is. I'll guarantee you he can't explain more than he already has. "I believe in regular math?" There is no other math. It's math. Does he think there's a math where 1+1=3? There isn't one. There are a variety of ways to teach math, but there's only math, not a "fake" math or a "Republican" math or a "Democratic" math or, God forbid, a "Socialist" math.
And when Coach Tommy said, "We need to get back to teaching history," one wonders if he's ever been into a classroom. We know more than a few of his former players weren't in many classrooms, if reports are correct. But they always played the game under his uninspired coaching.
Of course schools teach history.
The history Coach T. is talking about is Donald Trump's "white" history, the one we've been teaching in our schools forever. Not real history; you know, the one where the United States was founded as a slave-holding nation, where Native Americans were massacred and starved by the hundreds of thousands, where white supremacy was codified within our laws, where any color but white was subjugated. That history. The history that is finally fading away, so we can really see where we've been as a nation—so we know where, as a nation, we need to go.
Tuberville: Tuberville said he supports following the Constitution and appointing a replacement for Associate Justice Ruth Bader Ginsburg, who died Friday.
Me: Well, of course he does. Tuberville doesn't have an independent thought in his body, and Donnie told him this is what he's supposed to think. The big question: How much will a Senator Tuberville be able to function as a member of a minority party in the Senate — with no Papa Trump in the White House to tell him what to do?
Both scenarios are real possibilities, if not likelihoods.
There is no question that Doug Jones is far more qualified than Tuberville. Jones can work across the aisle, which will be vitally important if Democrats take control of the Senate. Jones has his own thoughts, which sometimes go against the Democratic Party's wishes. Jones is independent, smart and represents Alabama well.
Tuberville is a failed football coach who lives in Florida. That's about it.