Parole Board denies parole for five more felons, citing violent offenses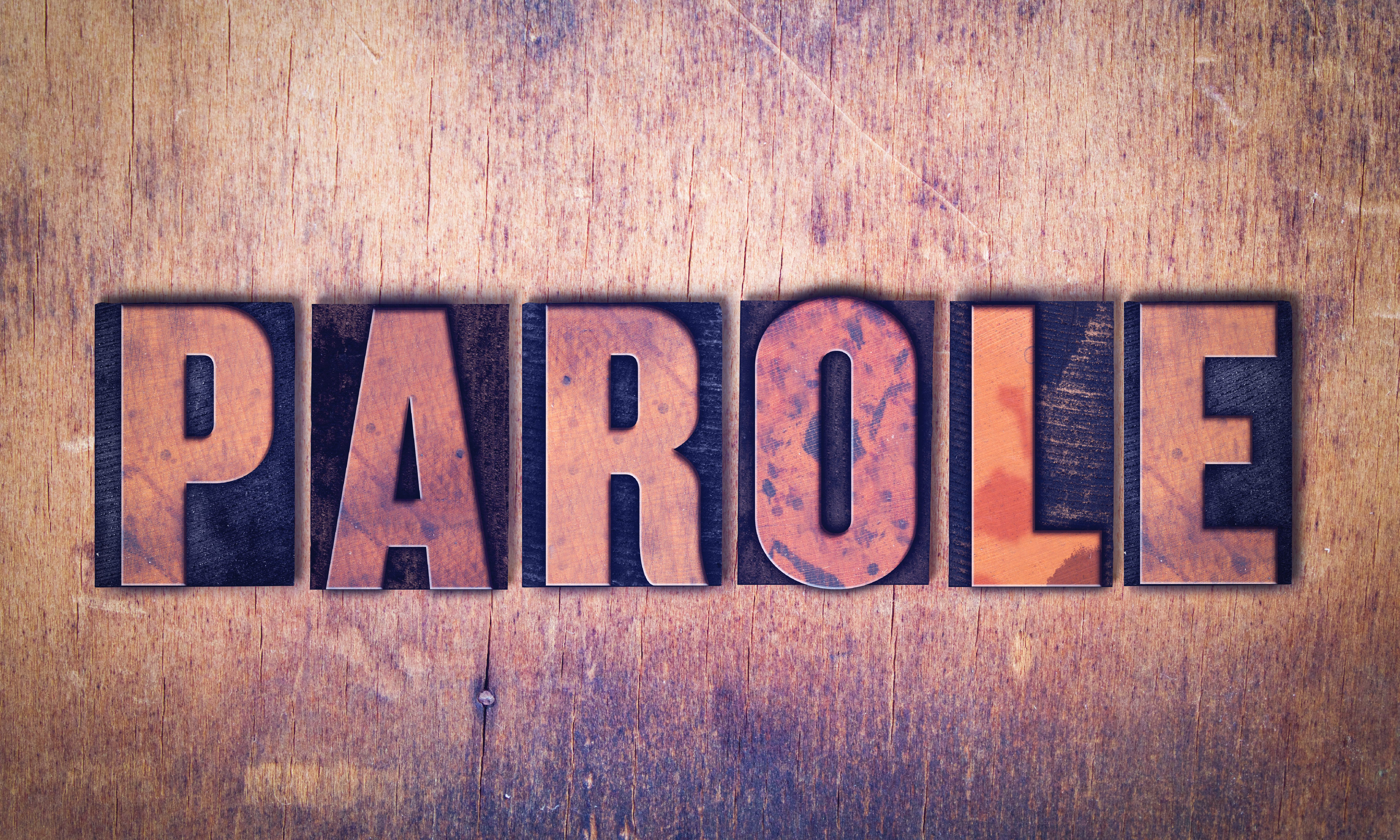 Tuesday, the Alabama Board of Pardons and Paroles denied parole for five more offenders deemed too violent for early release.
The Board denied parole to Vondale Parker is a violent criminal who just last week punched a prison employee in the face. Parker has had a long criminal career, with seven convictions in Marshall County.
Parker was sentenced in 2017 to five years in prison for first-degree robbery and 15 years for promoting prison contraband. In 2013 he was sentenced to 10 years for possession of chemicals with the intent to manufacture drugs. Parker was sentenced in 2005 to 15 years in prison on a case from 2003 for second-degree assault in Marshall County.
The Gadsden Times reported on December 4, 2002 that Parker was charged by the Albertville Police Department with second-degree assault of his estranged girlfriend. The newspaper reported that according to Albertville Police Chief Benny Womack, Parker "picked up a sharp object and started cutting (the victim) with it.
Parker reportedly said that "it was time for her to die." Marshall served only five years of the 15-year sentence for that violent assault before he was paroled back to society in 2008. In 1999 he was he sentenced to 15 years for a conviction for offenses-other class C felony. In 1996 he was sentenced to 15 years for second-degree arson and third-degree burglary. Court of Criminal Appeals records show he had originally been given a split sentence for the arson and burglary cases, to serve six months in prison and the rest on probation, but that probation was revoked, and he was sent back to prison. The Appeals Court records show he was released from prison again and placed on probation but that again he violated probation and was sent back to prison in 1999.
Despite accumulating a combined 90+ years in prison time for his various offenses and having served just two years of his most recent sentence, Parker was actually eligible for parole. That was denied.
Frank Everett Rowe also was denied parole. He has been convicted three times for violating the sex offender notification law. He was arrested in Mobile County in December 2018 and charged with violating the sex offender notification law and for being a sex offender with a Facebook account.
WPMI Television in Mobile reported on December 19, 2018 that Rowe, according to the Alabama Law Enforcement Agency's sex offender registry, raped a 16-year-old girl in DeKalb County. Rowe was convicted in 1986 of two counts of second-degree rape in DeKalb County and sentenced to one year in prison. After he was released from prison, he committed a third-degree robbery in Marshall County and was ordered back to prison for seven years in 1994.
Rowe escaped from prison, was caught and then sentenced in 1998 in Madison County to two years for escape. In 2001 Rowe was sentenced to two years for felony DUI in DeKalb County. Rowe was sentenced in 2006 to two years for violating the sex offender notification law in Jackson County, and to another three years in 2008 for violating the same law in Chilton County. Then he violated the notification law again in 2016 in DeKalb County and was sentenced to 15 years. A representative of the Alabama Attorney General's office attended Tuesday's hearing to oppose Rowe's parole, which was denied.
Parole was also denied for Joshua Tyler Phillips. Phillips has an extensive criminal history, having been convicted of crimes 11 times. He was paroled once before; but he committed more crimes and was sent back to prison. He was sentenced in 2016 to 16 years in prison for escape, five years for possession and receiving controlled substances, and six years for theft of property in Houston County. He was sentenced in 2011 to three years in prison for first-degree robbery in Dothan and 10 years for three counts of theft of property, one count of receiving stolen property, and third-degree burglary. The Dothan Eagle reported April 20, 2010 that Phillips pleaded guilty to the home invasion robbery, admitting to ransacking the home and stealing a rifle and $700 cash. He was sentenced in 2012 to five years for another conviction for receiving stolen property in Dale County. In 2008 he was sentenced to two years for obstruction of justice in Houston County.
Joshua Lynn Wilcutt was paroled less than a year ago when he was sentenced to five years, 11 months for criminal possession of a forged instrument. In 2011 he was sentenced to 15 years in prison for third-degree robbery in Morgan County, but he was paroled from the robbery sentence in 2013. In 2010 he was sentenced to one year, six months for illegal possession of and fraudulent use of a credit card. His parole was also denied on Tuesday.
Levert Antwun Jefferson was also denied parole. Jefferson was sentenced in 2001 to life in prison for trafficking cocaine in Jefferson County. He was later paroled, but he violated the condition of his parole in 2016, 2017 and 2018.
The next parole hearings are scheduled for Dec. 10, 2019. Former Attorney General Judge Charlie Graddick is now the Director of the Alabama Pardons and Paroles Board. Earlier this year, the Governor and the legislature tasked the Board with releasing fewer violent offenders after several Alabamians were harmed, and even murdered, by recent parolees. The Alabama Department of Correction s is planning to build three new megaprisons to house most of the state's inmate population.
Print this piece
Alabama Legislature meets under heightened health concerns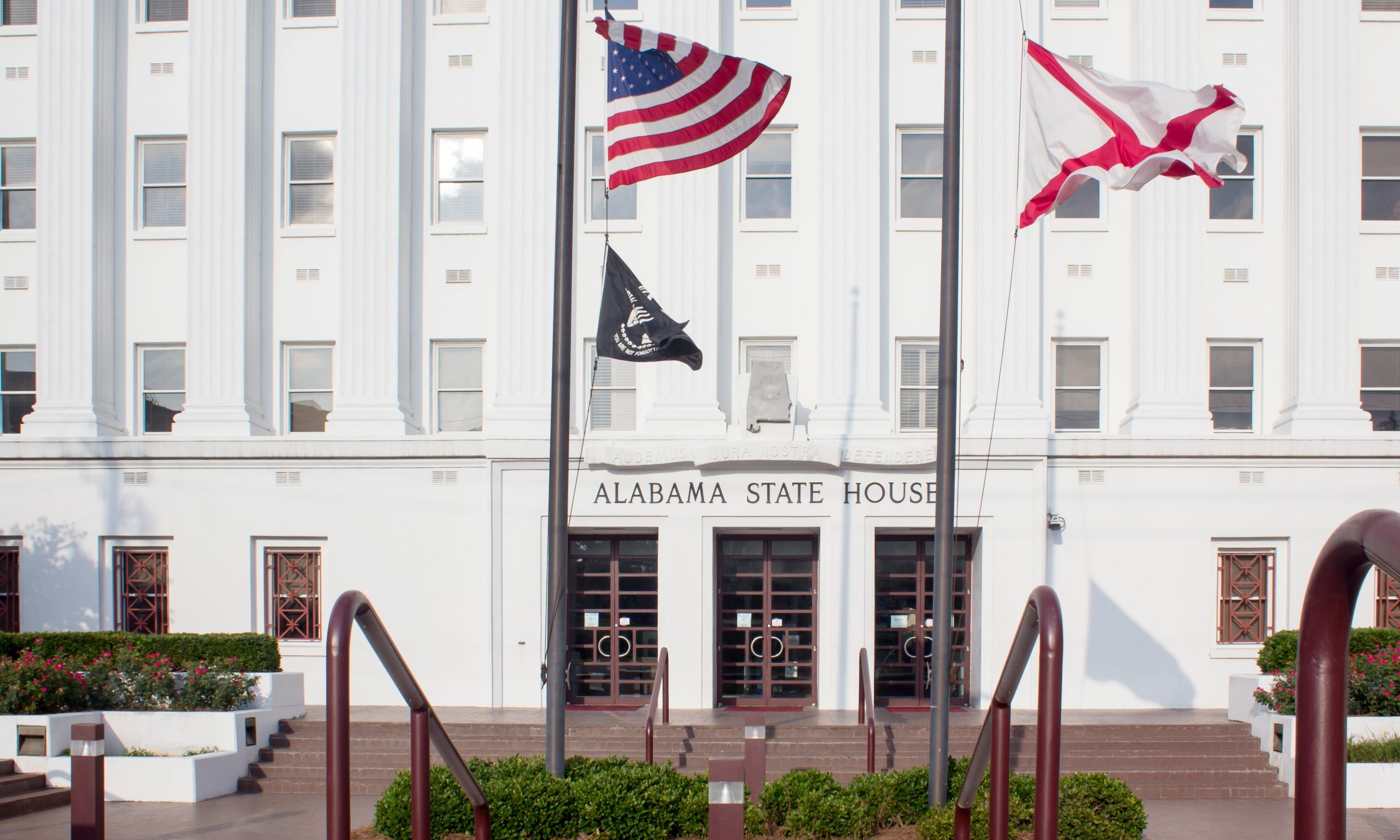 The Alabama House of Representatives on Tuesday gaveled in for what was supposed to be their first day back from a two-week spring break—well rested and ready to tackle the state's pressing issues.
Instead, like everything else in American society, it was a somber event overshadowed by concerns about the coronavirus, which has killed approximately two dozen Alabamians in just the last few days.
Speaker of the House Mac McCutcheon, R-Monrovia, thanked all the members present for attending under the circumstances.
The House called just enough legislators to have a quorum. A bipartisan group of 53 of the 105 Representatives was present in the House Chamber to gavel in for the short session.
Others were in their cars in the parking lot if needed. The leadership had asked that anybody who felt sick at all not to attend. They also directed more vulnerable members to not attend. Despite this, Reps. Steve McMillan, R-Gulf Shores, age 78; Joe Faust, R-Fairhope, age 79; and Laura Hall, D-Huntsville, age 77, were among other older representatives who braved the risks and were in the chamber anyway.
Members of the legislature all had their temperatures checked as they entered the building to make sure that none of them had a fever. While a cough and a fever are strong indications of COVID-19, about a fifth of people infected with the novel coronavirus are asymptomatic.
They can still spread the virus to others despite feeling fine. At least six members were wearing surgical masks and several were wearing gloves. One Republican member wore a face scarf wrapped around her head covering everything but her eyes.
If there had not been a quorum present for a scheduled legislative day that would have, by rule, ended the 2020 legislative session. Their attendance in Montgomery, despite the clear and present danger of the coronavirus, saved the session.
While there, they passed a Joint Senate Resolution changing the legislative rules so that during a state of emergency, as we have now, if on a scheduled legislative day they are unable to reach a quorum, then the leadership can set a new legislative day without losing one of their thirty legislative days.
The House set its next legislative day for April 28.
They saved the 2020 legislative session, but it may still be a hollow victory.
The Alabama Political Reporter asked McCutcheon if they are able to come back and have legislative meetings, will there still be committee meetings or will that be done by e-meetings online, and if so will there be a way for the press to participate in those online discussions?
"If we come back to conduct legislative business, there will be committee meetings and we would have no reason to keep the press out," McCutcheon said.
But McCutcheon said that they will not come back if doing so will risk the members or their health and the other people in the building.
McCutcheon himself is in his mid-60s and has suffered from a heart condition. Pre-existing conditions like cardio-vascular disease greatly increases the likelihood of death with COVID-19.
The Alabama Political Reporter asked, given what we think is coming, is there any discussion about passing legislation so that the Alabama Department of Corrections can release its oldest and most vulnerable inmates so they can get healthcare from Medicare or Medicaid rather than from the prisons health system?
"There have been no discussions about that," McCutcheon said.
State Senate President Pro Tem Del Marsh, R-Anniston, told reporters that the Legislature would pass "two bare-bones budgets."
McCutcheon agreed with that but cautioned, "We want to see what kind of federal money is coming down."
McCutcheon said that when the Legislature comes back, they will prioritize supplemental appropriations bills, the budgets, the education budget and members' local bills. They would also prioritize economic growth bills. Priority will be given to bills that have already passed the House or the Senate.
"We will look at the time we have available," McCutcheon said.
APR asked: Given what we think is coming we are going to need every nurse that we can get. Is there plans to work with the nursing schools and colleges to ramp up the training of the nursing students we already have in the pipeline to get them trained and out on the front lines?
McCutcheon said that there has been no discussion about changing the curriculum or the course of study for nurses, but "I do know that when we look at workforce development, we have recognized that there is a nursing shortage. They are looking at ways to increase that number."
Associated Press reporter Kim Chandler asked if the Legislature would look at increasing the length of time that an unemployed person can receive unemployment compensation.
"I am not against looking at that," McCutcheon said.
McCutcheon said that under the circumstances that, "We may have to look at ways to reassess the timeline," on building new prisons but warned that the state will have to speak to the Department of Justice.
Passing sentencing reform and efforts to reduce recidivism "will depend on how much time we have left," he said.
McCutcheon said that there is a possibility that the Governor will have to call a special session over the summer and if they had not met on Tuesday then there would have been a special session.
"The members are concerned about their districts," McCutcheon said. "The governor is now having weekly conference calls with legislators."
McCutcheon said that the leadership will be monitoring the situation and, "We may be in a position where we can not" go back into session.
The Alabama Senate had a similar meeting on Tuesday to change the rules and set April 28 as their next meeting day.
The Alabama Legislature must constitutionally pass the two budgets and conclude their legislative business by May 18.
Print this piece