Opinion | Kay Ivey took a stand for what's right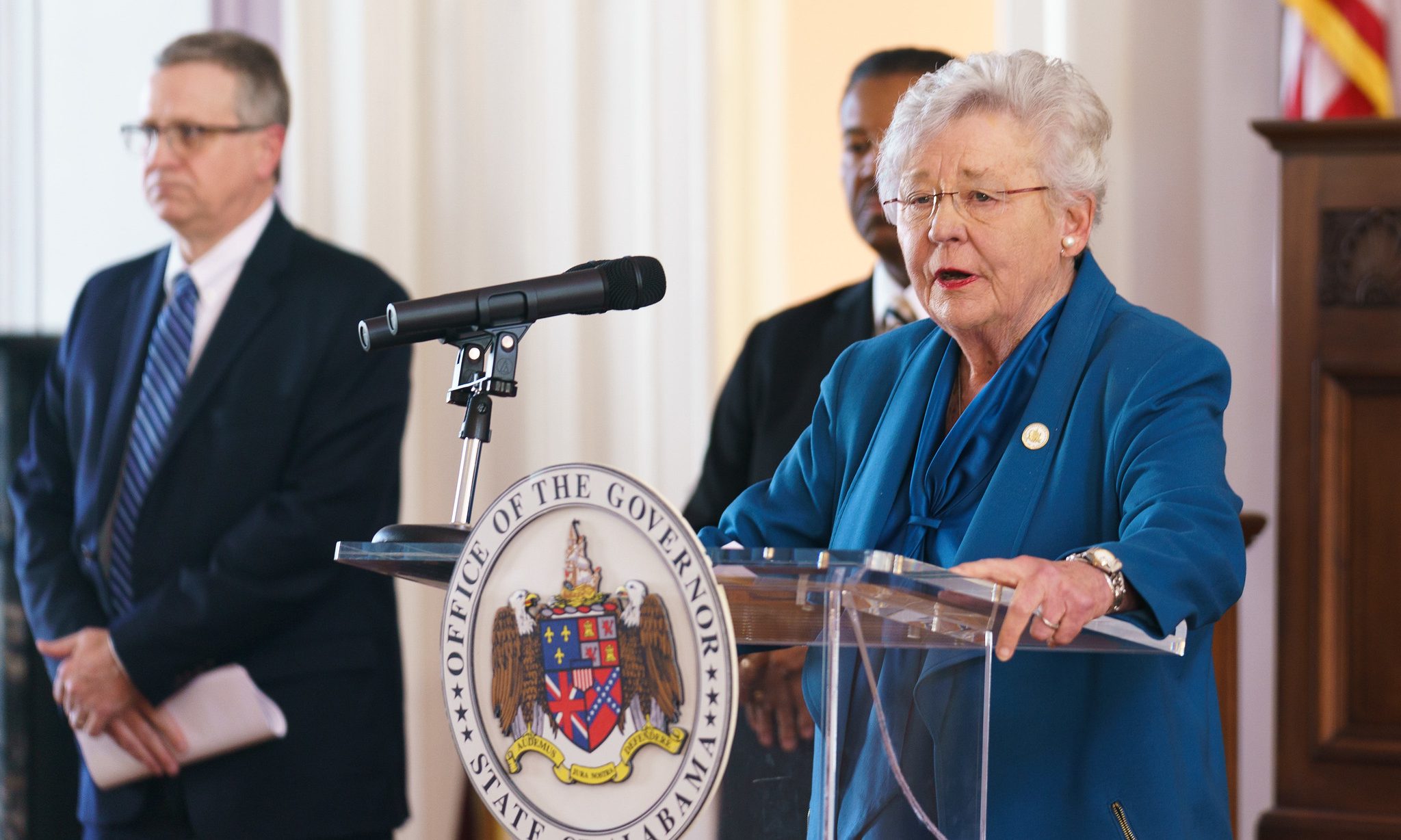 There's this episode of the TV show "Seinfeld" in which Elaine stumbles upon a bizarro world — a world where everything is the opposite. 
There's a George with a good job and none of the issues. There's a normal Kramer. And Jerry is kind and considerate and not self-involved. 
Elaine is astonished by this. 
On Tuesday morning, I came to understand exactly how she felt. 
Because on Tuesday morning, an Alabama governor stood behind a lectern, with the weight of Trump-loving conservatives breathing down her neck and a billion-dollar budget shortfall staring her in the face, and Ivey didn't blink. 
She didn't do the politically convenient thing. She didn't cater to big business. She didn't take advantage of the cover provided to her by the governors of Florida, Georgia and South Carolina. 
Kay Ivey instead leaned on science. 
I nearly fell out of my chair. 
In a lengthy press conference, in which she took questions from reporters and never waivered, Ivey held firm to her stay-at-home order that will remain in place "at least until April 30." 
"We'll see past then," Ivey told everyone. 
She also said her opinion on when the state was safe to fully reopen "doesn't count," but instead it will be the research and data and opinions of the doctors and scientists that she will lean on. 
In general, the message Ivey had was this: Our testing capacity stinks and until we get it up, this state can't reopen businesses or lift the stay-at-home order. 
Because it isn't safe. 
She also took a sly shot at the governors who have reopened, despite their states also lacking in testing capacity and failing to meet the set of benchmarks supplied by the White House, saying that those states "have the same problems we do" and their governors are responsible for doing what's in the best interest of their states' citizens. 
Asked by a reporter what level testing needs to be at for Ivey to feel comfortable in lifting her order, Ivey said flatly: "Well it needs to be better than less than one percent."
It was, in its totality, quite possibly the most intentionally surprising press conference from an Alabama elected official that I've ever witnessed. In fact, the only time I've been more stunned is the day Robert Bentley called a press conference to try and explain that a recording of him describing in detail how he fondled a staffer wasn't evidence of a physical relationship. 
But this one was a good surprise. Which probably makes it more surprising. 
Because that's not what Alabama governors do.
They do backroom deals and underhanded tricks and bending over backward to reward the wealthy and big mules at the expense of the average Alabamian. 
But maybe reality was too much this time. 
We're moving towards 50,000 American deaths and 200 dead in Alabama. (And medical professionals suspect those numbers should be much higher and would be if COVID-19 deaths were counted in the same manner as flu and heart disease deaths.)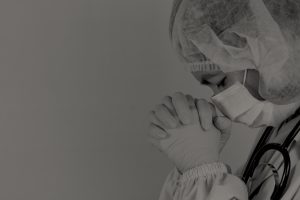 "Expect a second wave:" What lifting restrictions too soon could look like
Public health experts in Alabama are urging caution and restraint as discussions abound about lifting the state's stay-at-home order and relaxing other restrictions on the economy in the days and weeks ahead.
We have about a half-million cases of coronavirus nationwide and more than 5,000 in Alabama. And growing. 
And what hope there is — data showing Alabama cases not rising as fast — is undercut by the fact that we're testing less than 1 percent of the people of the state and we're not testing at all in 10 of Alabama's 67 counties. Nine counties in Alabama have tested less than 100 people in the nearly two months since we started searching for this virus. 
So, Ivey, despite the mounting pressure from her party mates and donors, made a tough call. She made the right call, and took a hard stand — that we won't be lifting Alabama's stay-at-home order until our testing gets better and we meet the benchmarks set by the White House.
We do not expect such from our governors in this state. We do not expect them to stand strong in the face of those usual powers, to shirk off the calls from ill-informed know-nothings — like Congressman Mo Brooks and several other Republican state lawmakers — and instead do what's best, even if it's tough, for the majority of the people. 
There is certainly a history of Alabama governors taking stands. 
Just very few of them have been for what's right.
The world will miss Bus Boycott minister Robert Graetz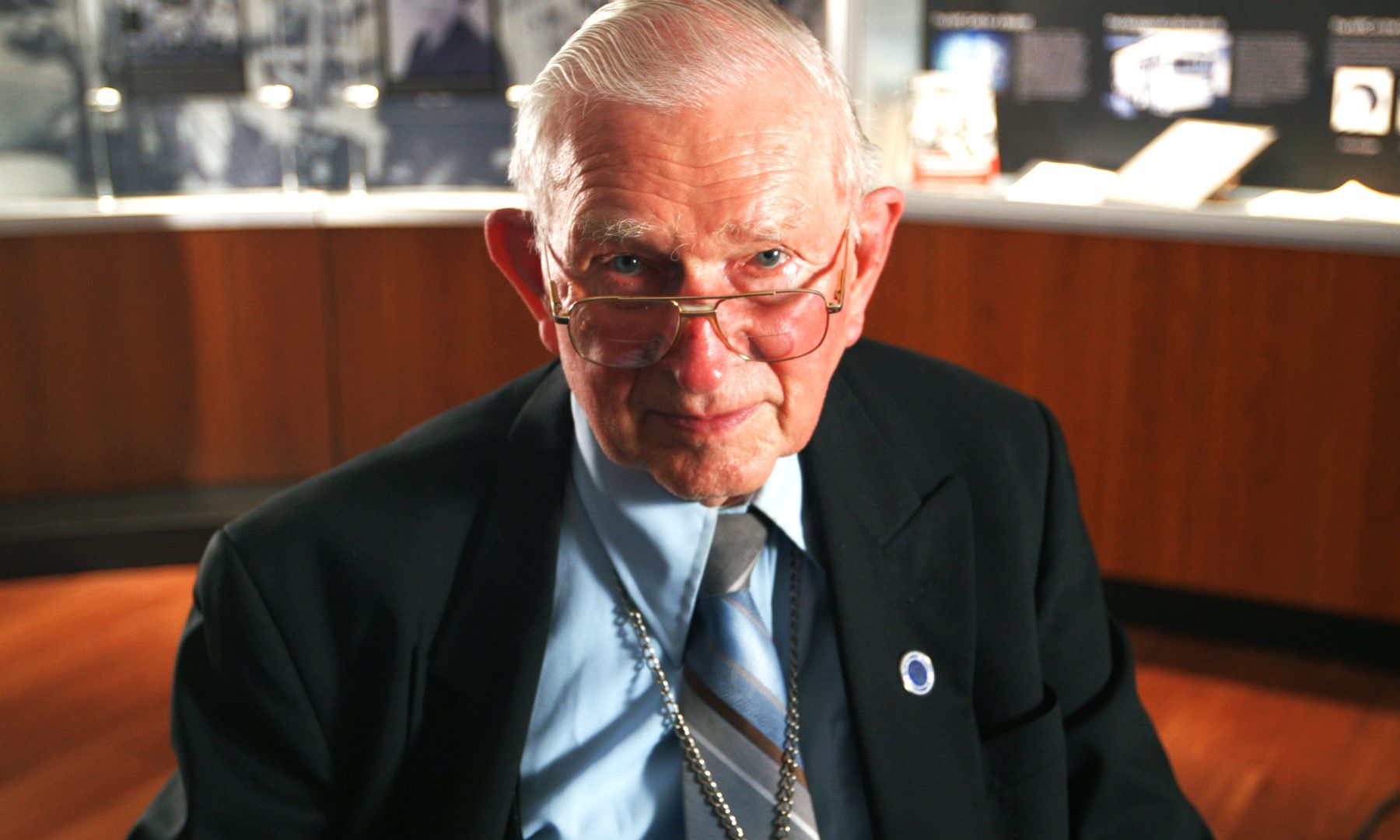 The bomb was meant to kill Rev. Robert Graetz and his family of five. The carload of KKK boys from Selma who tossed it into the Graetz's front yard that night in 1958, and then sped away, had every intention of killing all inside.
So intent were they that when that first bomb didn't explode — because the fuse had been knocked loose when it was hurled from the car — they came back and tossed a second bomb in hopes of detonating the first. 
The second, smaller bomb went off. The first never did. And Rev. Graetz and his family suffered only a horrific scare and several shattered windows. 
That was the penalty in Montgomery at the time for a white man and his wife lending aid to Black folks and their Bus Boycott. 
It didn't deter Rev. Graetz or shake his faith. 
Some 50 years later, he would seek out one of the KKK members in the car that night (they were caught by local police with a list of bombing targets in the car, but were acquitted by an all-white jury). Graetz wanted to meet the man, to talk about their past and to tell him that he forgave him. 
Because that's the kind of man Bob Graetz was. The absolute best. 
Rev. Robert Graetz passed away on Sunday. He was 92. 
I met Rev. Graetz and his wife, Jeannie, about 10 years ago. They were running the National Center for the Study of Civil Rights and African American Studies at Alabama State University. They might appear to be an odd choice for such a role — an older white couple in charge of a Civil Rights and African American studies center. 
But the Graetzes were never your typical white people. 
From the moment they stepped foot in Montgomery in 1955, they decided that they would be on the right side of history. Rev. Graetz was assigned — his first assignment out of seminary school — to the predominantly-black Trinity Lutheran Evangelical Church in Montgomery. One of the first people they met: Rosa Parks, who was Trinity's NAACP youth director. 
A few weeks after arriving, they were committed to the cause and were helping shuttle boycotters around the city, to and from work every day. Rev. Graetz was eventually named secretary in the then-controversial Montgomery Improvement Association, the group headed by Parks, Dr. Martin Luther King Jr., E.D. Nixon and attorney Fred Gray that planned and executed the Montgomery Bus Boycott. 
As a white man participating in the Boycott, Graetz drew more hatred from the white supremacists, and his family seemed to be in constant danger. Their home was bombed twice. They received constant death threats, including threats directed at their young children. Their car was tampered with on numerous occasions. 
The Graetzes never wavered. In fact, following the second bombing of their home, a bishop came to visit and "strongly suggested" that they accept an assignment being offered. 
During an interview for a 2015 profile for the Montgomery Advertiser, Rev. Graetz told me that, "We were fully aware of the risks and dangers. Just a short time before we came here in 1955, Emmett Till had been murdered. So, we knew what the climate was. There was an awareness that (the Boycott) was a very important activity that we were engaged in. As early as that very first mass meeting, there was a real sense that what was happening here was something that could change the world."
When they finally did leave, the Graetzes never stopped helping others and attacking injustices with kindness and decency. 
They worked with the impoverished in Appalachia. They have advocated for gay and transgender rights. Rev. Graetz even entered a true den of thieves and served more than a decade as a lobbyist in D.C. 
Throughout his life, though, no matter where he ministered, Rev. Graetz's mission was always the same: To instill an environment of acceptance and love. 
The Graetzes knew the importance of both, having bounced around the country, living in some of the poorest, most dangerous areas, often receiving wages that weren't much higher than the impoverished in the congregation. Raising seven kids in those circumstances required help from the village, and that sort of help only comes with love and acceptance. 
In Montgomery, and especially around the ASU campus, where the Graetzes have an apartment, Rev. Bob was beloved. Confined to a wheelchair for the last several years, you would often see Jeannie pushing Bob, both around their neighborhood and at events. Every trip went in stops and starts, as people, young and old, stopped them to chat and share a smile. 
Because that's who Robert Graetz was throughout his life — a man who brought a smile. When you spoke with him, you knew you were in the presence of one of those rare people who seem to radiate with kindness and decency. The sort of person who made you want to be nicer, to look for the goodness in others, to forgive, to help. He was the kind of man who would call up the racist who bombed his house to make amends. 
That's who Rev. Robert Graetz was. 
And the world will miss him.