State Unemployment Numbers Continue to Improve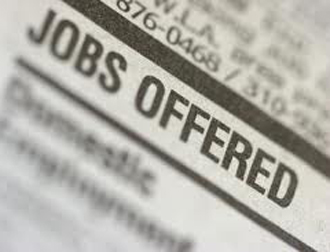 By Brandon Moseley
Alabama Political Reporter
On Friday, Alabama Governor Robert Bentley (R) announced that Alabama's preliminary, seasonally-adjusted July unemployment rate is down to 6.3%. That is a drop from the June unemployment rate of 6.5% and is well below the July 2012 rate of 7.6%.
According to the Governor's statement the July 2013's rate represents 135,089 unemployed persons which is down from 140,024 in the previous month and down from 163,932 in July of 2012. This is the lowest Alabama unemployment rate since October 2008 when the rate was 5.9%.
Alabama Governor Robert Bentley said in a prepared statement, "While we are encouraged to see another drop in our unemployment rate, we need to remember there is still a lot of work to be done. We will continue to recruit more jobs. We will continue to show how Alabama is a great place to do business. We will encourage more companies to build here and expand and hire more people. And we will continue these efforts until everyone who wants a job is able to find one."
The Speaker of the Alabama House of Representatives Mike Hubbard (R) from Auburn said on Facebook, "We continue to prove that Alabama is one of the most business-friendly states in the nation with yet another month of decline in the unemployment rate. Our focus on pro-business, pro-private sector policies that reduce the burdensome red tape and encourage businesses to grow and expand are working and we will continue to work hard to recruit more industries and create more jobs in our great state."
Alabama State Senator Tom Whatley (R) from Lee County said on Facebook, "Unemployment has fallen a full percent over the last year. What we are doing is working! Supporting a pro-business environment creates jobs!"
In more good economic news on Monday the Auburn Opelika News reported that Pharmalite announced that they were increasing their investment in Opelika by $16.6 million and were hiring another 17 employees. This will raise their total investment in Lee County to $89.6 million and $262 million. Speaker Hubbard said,
"This is great news for Lee County! Pharmavite is liking what they see in Opelika and today announced an additional investment and more new jobs. We have a great group of local, county, and state officials working hard to recruit new businesses, expand existing companies, and create new jobs for Lee County and I'm confident that announcements like this one will continue for our area."
There are over 15,000 available job openings posted on JobLink. The most in demand jobs today in Alabama are for truck drivers with 2,852 ads and registered nurses with 2,277 ads. The counties with the lowest unemployment rates in July are: Shelby County at 4.2%, Baldwin County at 5.3% and Cullman County at 5.4%. Counties with the worst unemployment rates continue to be in the Black Belt with: Wilcox County at 16.3%, Perry County at 14.7% and Dallas County at 14.4%
Trump Truck and boat parades this weekend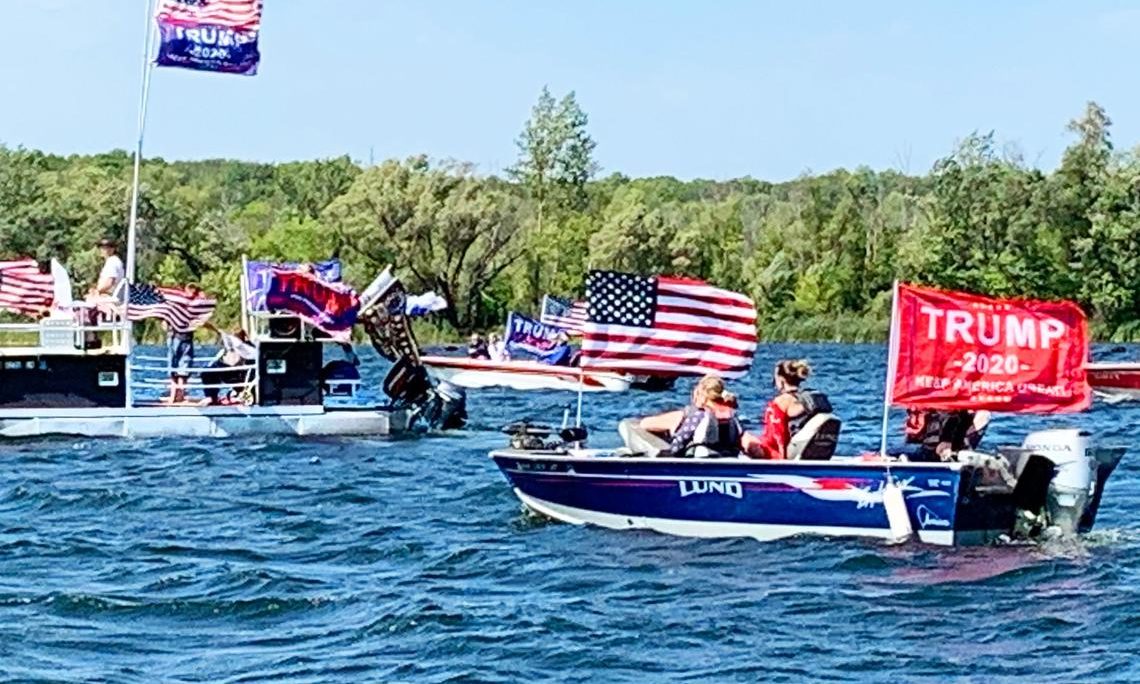 As Election Day draws near, Alabama Republicans are excited about promoting the re-election of Donald J. Trump as President and the election of Tommy Tuberville for U.S. Senate. This weekend two pro-President Trump events are happening in the state. There will be a truck parade from Ashland to Phenix City on Saturday sponsored by the Clay County Republican Party, while there will also be a boat parade on Wilson Lake in the Shoals sponsored by the Colbert County Republican Party on Sunday.
The pickup trucks will assemble at the Ashland Industrial Park in Clay County, 8240 Hwy 9, Ashland. There is a pre-departure rally at 10:00 a.m. central standard time. The trucks will depart at 11:00 a.m. and then proceed on a parade route that will take them into the bitterly contested swing state of Georgia. The Trump Pickup Parade will wind through east Alabama and West Georgia traveling through LaGrange and Columbus before concluding near the Alabama/Georgia line in Phenix City, 332 Woodland Drive, Phenix City at approximately 2:00 p.m. central time. Speakers will begin at 3:00. Trump flags will be on sale at the event.
The Phenix Motorsports Park will be hosting what sponsor hope could possibly the world's largest Pickup Tuck parade in U.S. history that is routing over 50 mile through Georgia in effort to "pickup" President Trump's numbers in GA.
A number dignitaries have been invited to address the Phenix City rally, including Coach Tuberville. Former State Sen. Shadrack McGill, Trump Victory Finance Committee member former State Rep. Perry O. Hooper Jr., and Paul Wellborn, the President and CEO of the largest Family owned Kitchen Cabinet manufacture in the USA are among the featured speakers who have committed to speak at the event.
Entertainment will be provided by: Charity Bowden, an up and coming country music singer who was the runner up on "The Voice". Charity will sing 'I am Proud to be an American' as well as songs from her Voice performances. The McGill Girls will also perform. The three beautiful and talented sisters will be singing patriotic songs in three part harmony. Geoff Carlisle, a professional DJ will be keeping the crowd pumped with music and entertainment.
Following the speakers and the entertainment there will Trump truck-vs- Joe Bidden truck races down the drag strip for the finale.
The Northwest Alabama boat parade will be on Sunday. The boats will gather at 2:00 p.m. near Turtle Point and then the flotilla will parade around the open waters of Wilson Lake til 3_00 p.m.. There will be a contest for best decorated Trump boats.
Trump supporters have held a number of large boat parades across the state to show their support for the re-election of Pres. Trump.
Boat parade sponsors say that this parade will be: pro-American, pro-law enforcement, pro-military.