A look back at APR's coverage of climate change in 2019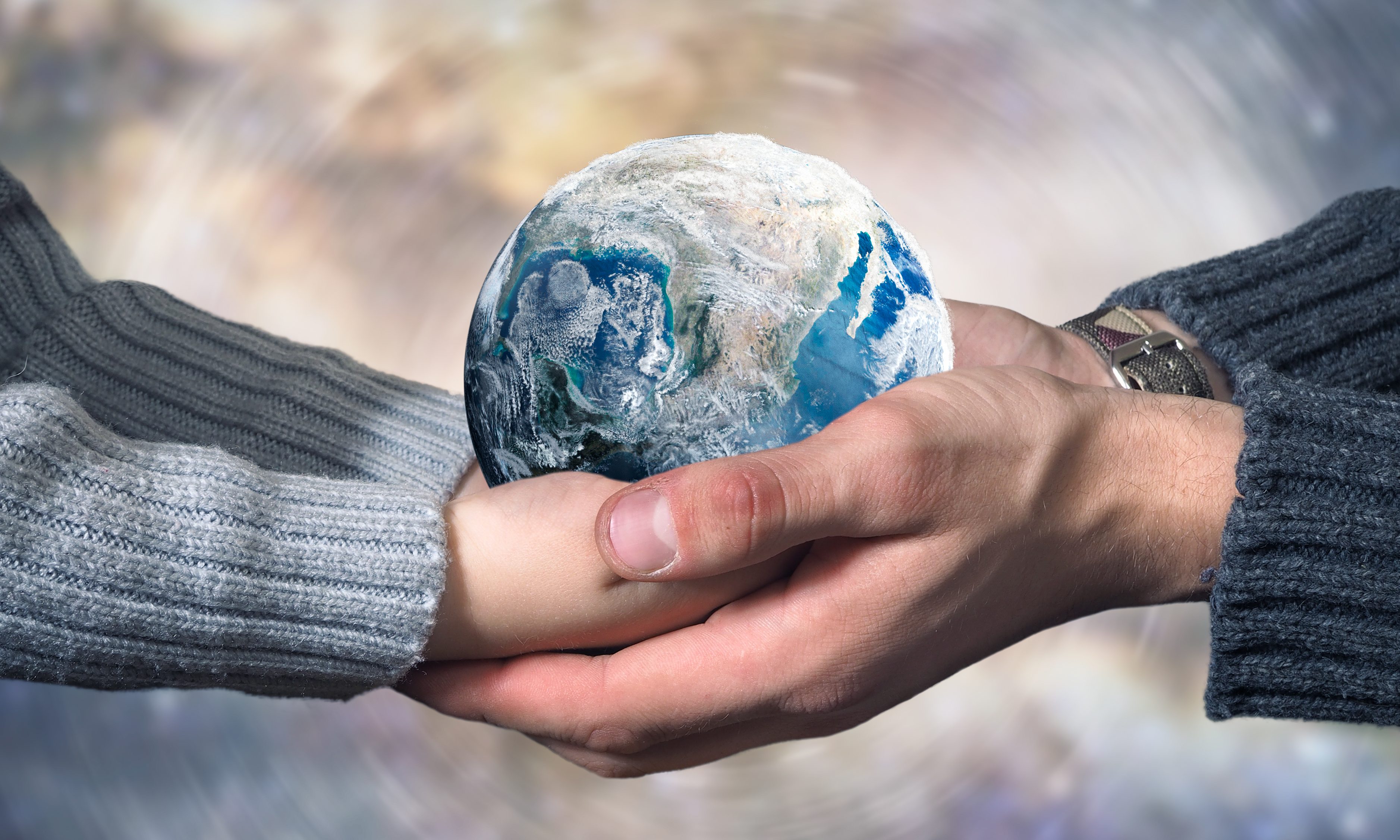 APR began covering climate change during the summer of 2019, and in that time we looked closer at its impacts on Alabama and elsewhere, what's being done to address them and the problems people have simply discussing climate change.
Here's a closer look at what we've learned in the last five months. 
We started our coverage of climate change off with a talk with Alabama's very own James McClintock, a professor of polar and marine biology at the University of Alabama at Birmingham who has spent decades researching climate change and studying its impact while on expeditions to the Antarctic. 
"In Alabama we're experiencing more torrential rains, dryer dries and hotter hots, and all these things that scientists have been predicting would happen as we continue to add carbon to the atmosphere through burning fossil fuels," McClintock told APR in July. "I think there's a real need and a hunger for education about climate change in this part of the country."
Next, we looked at how people communicate, or don't, about climate change. We learned that, perhaps unsurprisingly, whether or not someone believes that the earth is warming due to human activity comes down, in part, to which side of the political fence they fall on. 
Benji Backer, the 21-year-old conservative environmentalist and founder of the American Conservative Coalition, told APR in July that there was hope, despite the Politicization around the topic of climate change, that Democrats and Republicans can find common ground.
"There are so many ways to talk about climate change that are bipartisan," Backer told APR. "You can talk about it from the environmental or the economic angle. … We need to stop vilifying each other. We're being told and convinced to hate each other." 
APR then began looking at the impacts climate change is having on Alabama and the rest of the world, including this article  in August on how heat, heat weaves and stagnation are impacting air quality. 
We learned that since the National Oceanic and Atmospheric Association began monitoring air stagnation in 1973, Birmingham's number of stagnant summer days increased 254 percent, from 11 days annually to 39 days in 2018. 
Jennifer Francis, senior scientist at the Woods Hole Research Center in Massachusetts, told APR that while heat waves are nothing new "recent studies suggest they're getting hotter and lasting longer." 
Alabama's coastline between 2005 and 2017 lost $158 million in residential property values due to tidal flooding caused by rising sea levels and climate change, APR learned in August. 
Gulf Shores was hit hardest, with $26 million in relative home values lost between 2005 and 2017, followed by Mobile at $25.8 million and Dauphin Island with $23 million. Orange Beach saw $15.6 million in losses and Bayou La Batre recorded $7.8 million. 
The work climate scientists are doing is paramount to our understanding of the problem, but APR learned in August that while 57 percent of Americans say they have mostly positive views of environmental research scientists there are large divides between republicans and democrats over trust in their work. 
If there was any doubt the world continues to get hotter, APR learned in August that July was the hottest month since mankind began keeping records more than a century ago. In Birmingham, the average low temperature during summer nights has increased by 4.1 percent since 1970, according to a report by NOAA, APR reported. 
The average fall temperature in Birmingham has risen 2.9 degrees since 1970, APR reported in September. 
In Anniston on Sept. 13, the 100 degree weather broke the previous record of 95 set in 1978. Birmingham's 99 degrees broke a 92-year record, set in 1927 when the city saw 98 degrees. Mobile's record high of 96 degrees set in 1911 fell when the city hit the 97 degree mark on Sept. 13. Huntsville's 100 degree day on Sept. 13 just missed beating topping the 101 degree day set in 1927. 
There's plenty of peer-reviewed research being done right here in Alabama by scientists devoted to learning more about climate change. 
APR also reported in August that David Keellings, a climatologist and assistant professor of geography at The University of Alabama, received a three-year, $340,000 grant that will help him study the deadly heat waves, which are becoming more frequent and more severe due to climate change.
We also learned in September about work being done by Drew Gentry, a doctoral student and instructor at the University of Alabama in Birmingham, to look at how rising sea temperatures impact sea turtles. 
In October we reported that Auburn University had been awarded a $3 million grant to help fund climate change resilience education for graduate students. 
Outside of higher education, APR reported on other groups in Alabama and the surrounding states working to mitigate the impact of climate change. 
APR reported in November about The Gulf South for a Green New Deal, made up of 49 organizations in Texas, Luisiana, Mississippi, Alabama and Florida. The group  formed this year with the goal of helping marginalized communities in those states become part of the conversation as the nation moves away from fossil fuels to clean energy and combats the impacts of climate change. 
Teresa Fox Bettis, executive director for the Center for Fair Housing in Mobile, told reporters in November that "What we have seen is an increase in demand for affordable housing, especially after climate disasters." 
APR also reported in November about a report by the U.S. Government Accountability Office that shows that natural disasters made more severe and more frequent by climate change are endangering 11 superfund sites in Alabama. 
The Environmental Protection Agency has listed more than 500 contaminants at the National Priority List sites, including arsenic and lead. The report by the GAO notes that climate change may make some natural disasters more frequent or more intense "which may damage NPL sites and potentially release contaminants, according to the Fourth National Climate Assessment." 
In September we again talked with professor James McClintock about a jarring new report by the Intergovernmental Panel on Climate Change that detailed how flooding along coastal regions and monster tropical storms are becoming more severe and more frequent, and sea levels are rising more rapidly than was predicted because of human-caused climate change. 
"This stunning new IPCC report on the impacts of rapid anthropogenic climate change on our world's oceans is based on over 7,000 scientific studies," McClintock told APR.  "The news is not good. Carbon dioxide from the combustion of fossil fuels continues to be absorbed by oceans acidifying the water in a process known as ocean acidification. Shelled species are particularly vulnerable to the acidity." 
Erin Beasley, executive vice president of the Alabama Cattlemen's Association, told APR in October about drought conditions that were hitting Alabama cattle producers hard, especially those in the northeastern portion of the state. 
"That area the state was the first to really get into drought condition, and is probably the most extreme and has been for the longest period of time," Beasley told APR. 
The Intergovernmental Panel on Climate Change's August report on climate change and land discusses how human-caused climate change  is increasing drought frequency and severity in parts of the world. 
APR reported on Investment banking powerhouse Goldman Sachs's September report that predicts climate change will drive the "largest infrastructure buildout in history" as cities spend big to mitigate rising seas, flooding, increasingly strong storms longer and more intense heat waves and threats to food and water supplies. 
Lastly, APR learned in December that while Climate change impacts are multinational, how the world's journalists cover climate change depends largely upon how wealthy their country is. 
Hong Tien Vu, assistant professor of journalism at the University of Kansas and the study's lead author, told APR that in the U.S. journalists often give more time in their coverage to experts who say that humans aren't driving climate change, as they attempt to provide balanced coverage. 
APR has covered a lot of ground in these last five months in an effort to give our readers a better understanding of climate change, what's already happening in Alabama and elsewhere and what may happen in the future. 
As we look ahead into the new year, APR plans to continue expanding on that coverage. 
Got an idea for a climate change story? Send APR reporter Eddie Burkhalter a message at [email protected] and following him on Twitter @BurkhalterEddie.
Print this piece
Alabama Clean Fuels Coalition joins nationwide call for clean fuels, vehicles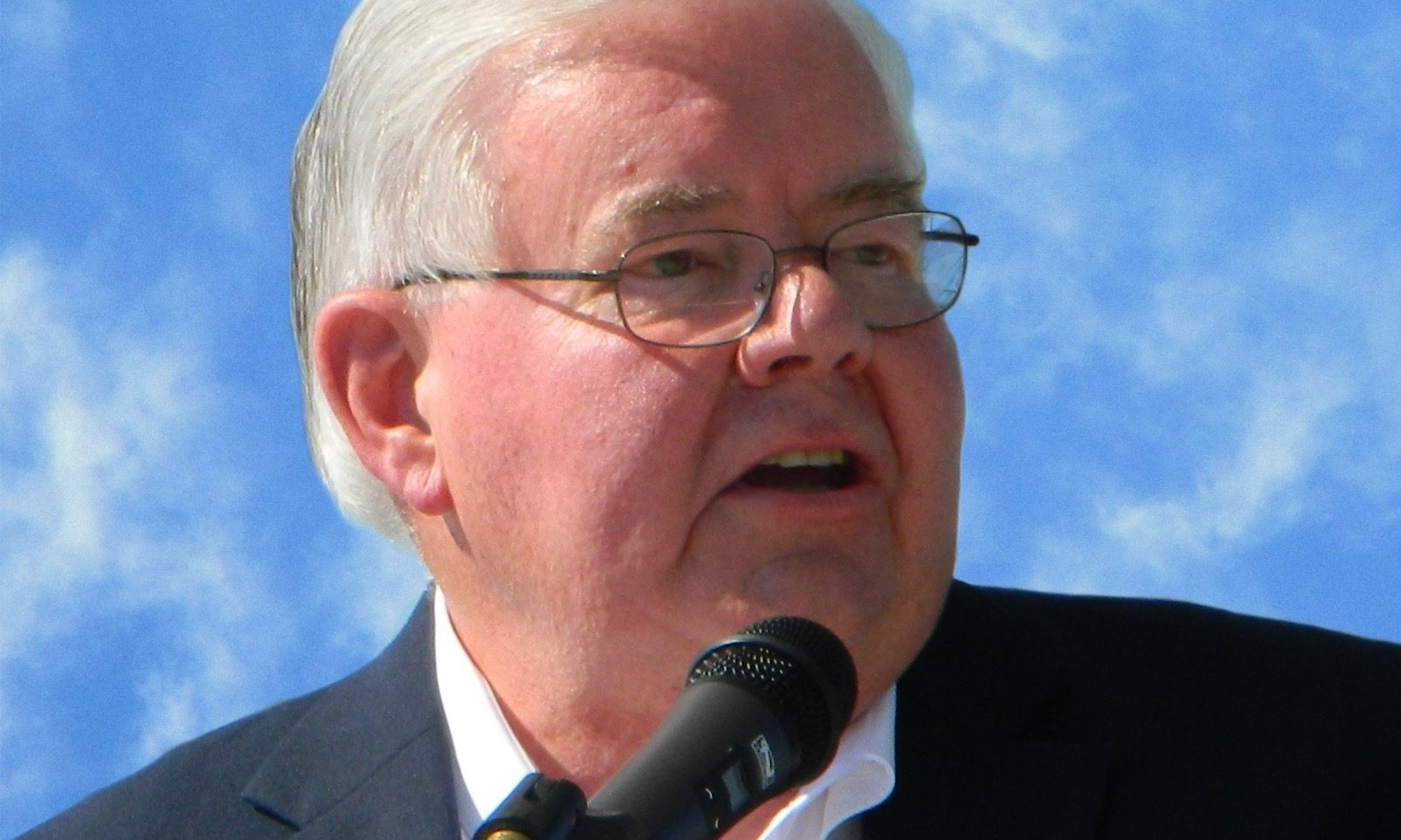 Representatives from the Alabama Clean Fuels Coalition will join clean transportation leaders from across the nation this week in Washington, D.C., to educate federal policy makers about the need to expand America's use of transportation alternative fuels, including biofuels, electricity, natural gas, and propane autogas. Altec Industries will also participate in Energy Independence Summit 2020, the nation's premier clean transportation policy event, on February 10-12.
"Despite the recent drop in gasoline prices, gas prices remain extremely volatile and we continue to send more than $200 billion per year to OPEC and other nations for oil," said Mark Bentley, Alabama Clean Fuels Coalition Executive Director. "We are going to Washington to help our representatives understand that Alabama and the United States must aggressively expand our use of alternatives to petroleum-based fuel if we are to stabilize gas prices, decrease our reliance on foreign oil, and maintain and create domestic jobs in the transportation energy industry."
According to the U.S. Department of Energy, there are about 1.8 million alternative fuel vehicles on the road in the United States and nearly 70,000 alternative fueling stations.
In Alabama a number of clean transportation projects are underway across the state, including:
• Partnering with Clean Cities coalitions in Georgia and South Carolina on a U.S. DOE competitive grant award of $4.6 million! In Alabama, the award will fund the addition of a compressed natural gas (CNG) public fueling station at Clean Energy's liquid natural gas station in Birmingham, add CNG fueling for Waste Management's refuse fleet in Tarrant and add UPS electric delivery vans in Montgomery.
•
The Birmingham
-Shuttlesworth
International Airport
has opened
a public access CNG station on Airport Highway
.
•
Alabama Power has partnered with
more than
40 companies to add "workplace" electric vehicle charging infrastructure across the state
.
•
The Alabama VW Beneficiary Mitigation Plan
has completed the first round of funding, awarding $5.8 million to fund alternative fuel projects, including additional propane school buses in Mobile County, two electric school buses in Fort Payne, an electric waste truck for the City of Mobile and more.
•
Alabama A&M University is adding two electric buses in the summer to provide student transportation
.
•
Birmingham City schools
has joined
Mobile County Schools, Tuscaloosa City Schools, and Franklin County Schools in adding propane autogas
–
powered school buses to their fleets.
Those are just a sampling of the clean transportation projects underway in Alabama.
Transportation Energy Partners (TEP), the Summit organizer, reports that Summit participants will have the opportunity to interact with top Administration officials, including leaders from the Departments of Energy, Transportation, and the U.S. Environmental Protection Agency. In addition, Summit participants will take their message about the need for ongoing federal support for alternatives to petroleum-based fuels to more than 200 Congressional offices.
"American industry has demonstrated the ability to produce high performing technology to meet the demand for cleaner fuels and vehicles," said Alleyn Harned, President of Transportation Energy Partners. "However, insufficient and inconsistent government incentives and support hinder companies' ability to make the long-term investments required to sustain these clean transportation solutions. We need stable and predictable federal investments to enable fleets and technology developers to make sound long-term planning and investment decisions."
About the Alabama Clean Fuels Coalition: The Alabama Clean Fuels Coalition (ACFC), is a nonprofit membership-based organization and is the state's principal coordinating point for alternative fuels and advanced technology vehicles. ACFC is a designated Clean Cities coalition by the U.S. Department of Energy. The promotion of clean, renewable, domestic energy sources helps reduce our dependence on foreign oil, improves local air quality, and increases economic development investments in our local communities. For more information, please visit www.alabamacleanfuels.org or call 205-402-2755.
About Transportation Energy Partners: Transportation Energy Partners (TEP) is national non-profit organization that brings Clean Cities coalition leaders together with the clean transportation industry to advance policies that will reduce American dependence on petroleum-based fuels. TEP works closely with and provides policy support to the nearly 90 Clean Cities coalitions and their 15,000 stakeholders in 45 states andthe District of Columbia. Since 1993, the Clean Cities coalitions have played a leading role in implementing local programs and projects to deploy alternative fuels, vehicles, and infrastructure. The Clean Cities coalitions and their stakeholders have displaced more than 9.5 billion gallons of petroleum through the use of alternative fuels and vehicles, hybrid-electric vehicles, idle reduction technologies, fuel economy, and low-level fuel blends.
Print this piece