Public trust in scientists rises, according to poll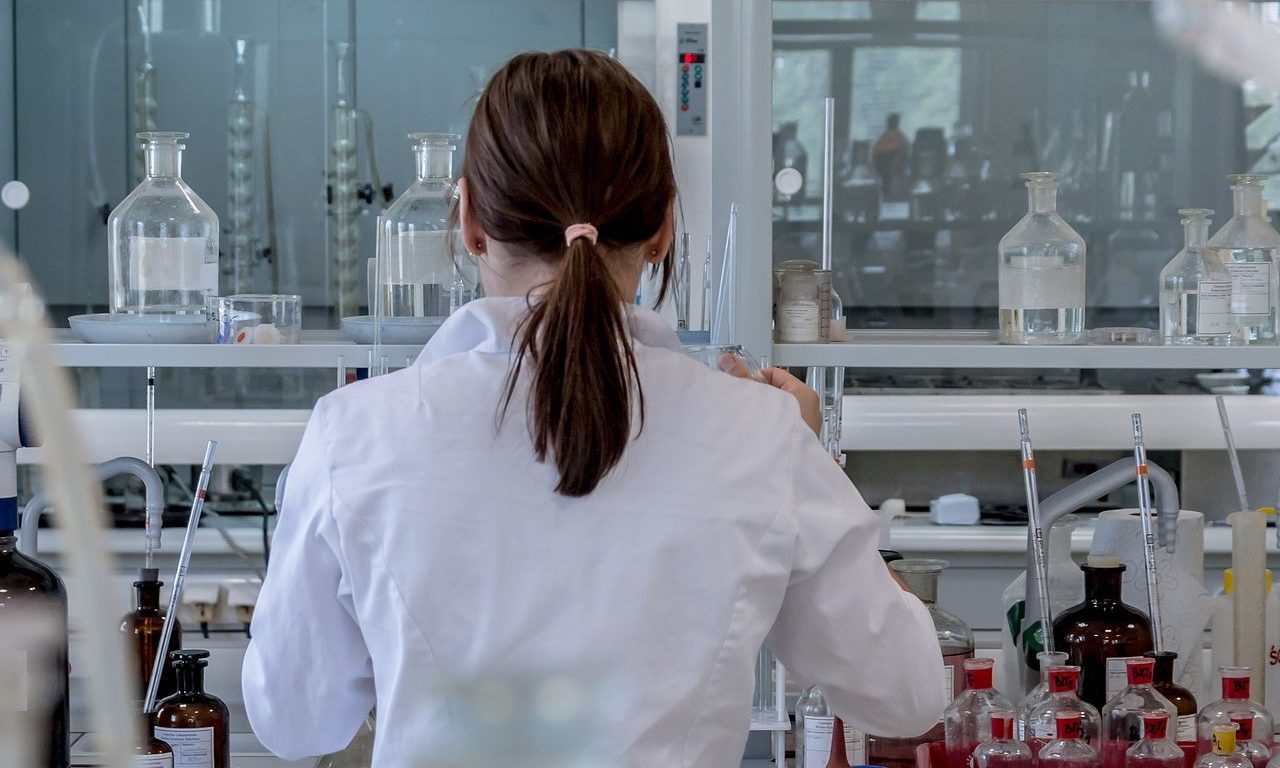 The number of Americans who think scientists act in the public's best interest is up from 2016, but the public is divided along party lines over views on scientific objectivity, research quality and trust of the scientific method. 
 While 57 percent of Americans say they have mostly positive views of environmental research scientists there are large divides between republicans and democrats over trust in their work, according to a Pew Research Center survey, released Friday. 
Of the 4,464 adults surveyed in January, 86 percent said they had a fair amount of confidence in scientists working in all fields, up from the 76 percent who said so in 2016, according to the survey. 
When asked if they believe environmental scientists provide fair and accurate information all or most of the time, just 19 percent of republicans responded that they did, compared to 47 percent of democrats. 
Overall, 35 percent of Americans said they had a great deal of confidence that scientists act in the best interests of the public, up 14 percentage points from 2016. 
Researchers found, however, that the more someone says they know about science, the more they trust scientists and the scientific method. Among republicans who said they have a high amount of science knowledge, 59 percent said the scientific method generally produces accurate conclusions. In contrast, among democrats who said they have a high amount of science knowledge, 86 percent said they trusted the scientific method to produce accurate results. 
Cary Funk, director of science and society research at Pew Research Center and a co-author of the report, in an email to APR wrote that while issues such as climate change, childhood vaccinations and genetically modified foods have been points of contention in society, Pew Research Center's latest survey shows that overall views of scientists are generally positive. 
"But people's trust in scientists working in medical, nutrition or environmental specialties is more tepid, by comparison. And there is skepticism of scientists when it comes to issues of transparency and accountability," Funk wrote. "As people think about the factors that influence their trust in research findings, 57 percent said they have more trust in research findings when the data is openly available to the public and about half say the same when research findings have been given an independent review." 
"I agree that increased transparency is another important way to increase trust in science," wrote professor James McClintock in an email to APR on Monday. McClintock teaches polar and marine biology at the University of Alabama at Birmingham. 
McClintock said over the past several decades, the scientific community has worked to increase transparency. Federal agencies often now require that scientific data be placed on data repository web sites where there is full public access, he said. 
McClintock said he isn't surprised by the survey results that show a political divide when it comes to the environment, however. 
"To help reduce this divide, I lecture widely on the science of global climate change to public audiences that include individuals of all political persuasions," McClintock said. "I believe my objective, first person, apolitical presentation on the impacts of rapid climate change on the Antarctic Peninsula provides a compelling story of climate change that provides the listener the necessary information to make up their own mind on the issue of climate change." 
While the survey showed differences along party lines in opinions on environmental scientists, public support for scientists working in other fields doesn't show the same partisan divide. The Pew Research Center's survey asked questions about scientists specializing in the environment, medicine and nutrition.
Researchers did see some partisan differences in views on nutrition researchers, there were no such differences among those polled about medical doctors, medical researchers or dietitians. 
Increasing the public's appreciation of the scientific method is yet another way to increase the public's confidence in science, McClintock said.  
"Scientists set up rigorous hypotheses to test, and the outcomes of these hypotheses must be repeatable and stand the test of time," he said. "Little by little, step by step, scientific knowledge advances. Through repeated investigations, a scientific theory, like the foundation of a building, is supported by the addition of more beams and so strengthened."
Americans are, in large part, not sufficiently schooled in the scientific method, McClintock said, but he added that it isn't necessarily the public's fault.  
"Scientists and teachers are working aggressively to better provide science education in our country, often through programs funded by the federal or state government or various non profit agencies. The value of a scientifically literate public should not be underestimated," he said. 
In an effort to increase science knowledge in Alabama schools, McClintock recently received a grant from the Susan Mott Webb Foundation in Birmingham to support a summer science program called "Penguins in a Warming World." 
Directed by McClintock's research associate and Antarctic scientist, Maggie Amsler, the program brought over 50 middle school teachers to the McWayne Science Center for three days of lectures on Antarctic marine biology and to carry out experiments that demonstrated the impact of melting of the Antarctic ice sheet on sea level rise. 
The program bolstered their understanding of the scientific process, the basics of climate change and gave them ideas on how best to communicate knowledge on the challenging topic to students and their parents, McClintock said. 
"These teachers are now positioned to improve the scientific knowledge of climate change, its impacts, and its mitigation, with thousands of middle school students in the greater Birmingham region," McClintock said.
Report: Alabama ranks 47th in the nation in child well-being
The state's poor ranking is also a drop from Alabama's ranking last year of 44th in the nation.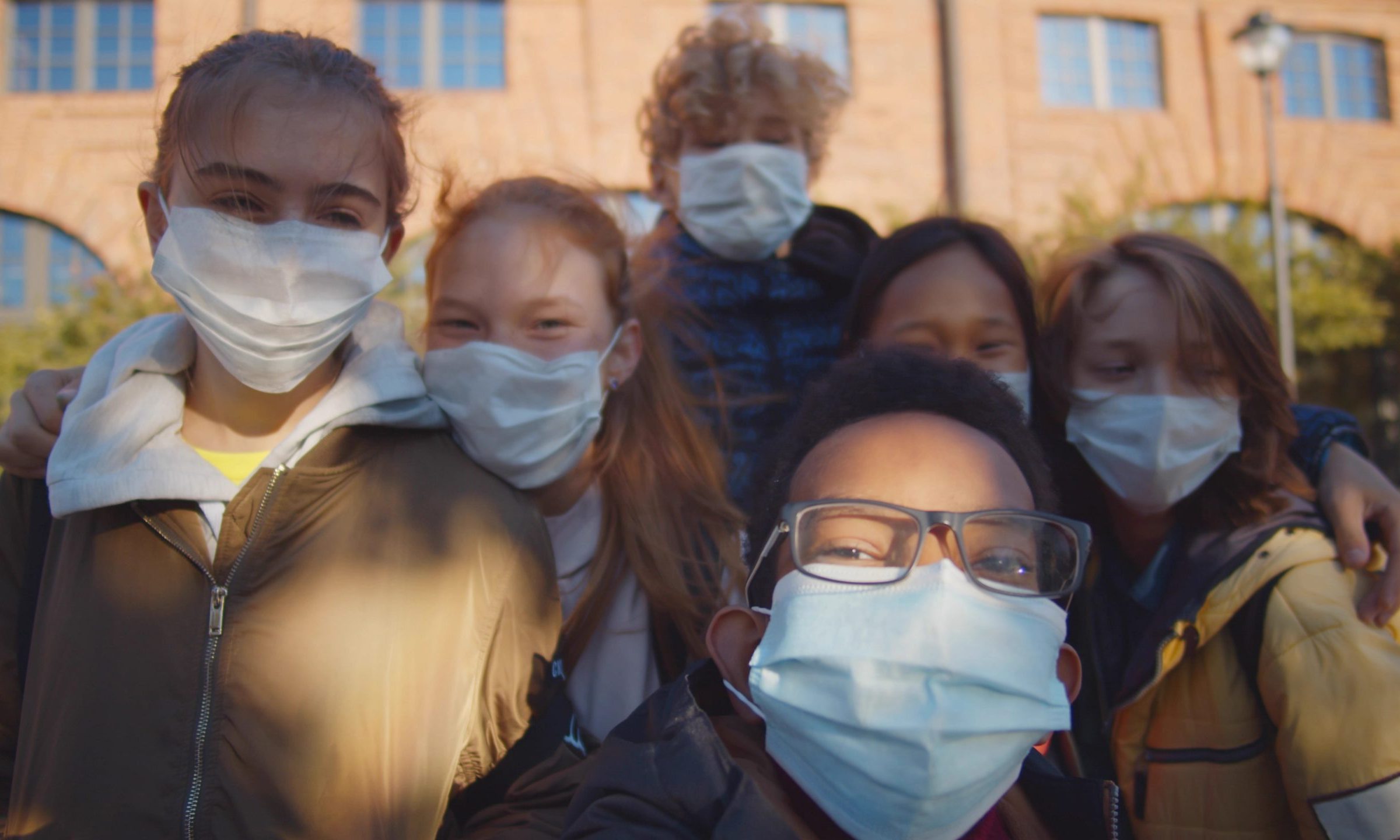 Alabama ranked 47th in the nation in child well-being, according to this year's Alabama Kids Count Data Book, published by VOICES for Alabama's Children , and the poor ranking comes before the impacts of COVID-19. 
The state's poor ranking is also a drop from Alabama's ranking last year of 44th in the nation. Alabama improved or remained the same in 14 of 16 categories studied in the report, but the improvements were outpaced by other states. 
"We have actually not really gotten worse, but we're not improving as fast as other states," said Stephen Woerner, executive director of VOICES for Alabama's Children, a Montgomery children's advocacy nonprofit that helps compile the report. 
Woener, speaking to APR on Monday, said that the data collected for the report was collected before the COVID-19 pandemic, and it may be two years before enough data is compiled to determine the impact the pandemic has had on Alabama's children. This year's Kids Count book will be a critical benchmark used to measure those impacts, he said. 
"I don't think there's a single indicator in this book, beyond the demographics, that is not going to be impacted. Whether it's food security, or infant mortality. Just across the board. Across all 70 indicators. All of them are going to see impacts," Woener said. 
He's especially paying attention to COVID-19's impact on education in the state, Woerner said. 
"With remote learning and kids being out of school, schools closing down and that being so sporadic and community specific, we're going to see impacts that are significant and not even across the board," Woerner said. 
Woerner also stressed that the pandemic hasn't brought about new problems, but only worsened existing inequities and challenges facing children and their families statewide. 
"A good way to look at that is the childcare system," Woerner said. "Access to affordable, high quality, safe childcare. That system was already incredibly fragile to begin with, and COVID has decimated it." 
The state got down as low as 10 percent of child care centers open in April, and has increased to 85 percent open in mid-October, but of those open, the centers are averaging 66 percent capacity, Woerner said. 
"We've been told by the national level that as many as 40 percent of child care providers may be out of business by the end of the year, if we don't do a significant influx of federal funds to help support it," Woerner said. 
Alabama ranked 45th in economic well being, but improved slightly from 2010 to 2018, dropping from 28 percent of children living in poverty to 24 percent during that timeframe. 
The state is seeing improvements in third grade literacy and Alabama's pre-K program continues to expand, Woerner said. 
"We've seen really good places where our investments have paid off, but we're going to have to continue to prioritize them," Woerner said. 
The report did find racial disparities in education, however. During the 2018-2019 school year. Black students were suspended at a rate of 19 percent, which was twice as high as all other races, at a rate of 9.9 percent or less.
"We've got to continue to highlight those disparities and recognize that we can't afford to fail any of our kids, and our kids are not inherently failures," Woerner said.