Marshall announces crackdown on illegal robocalls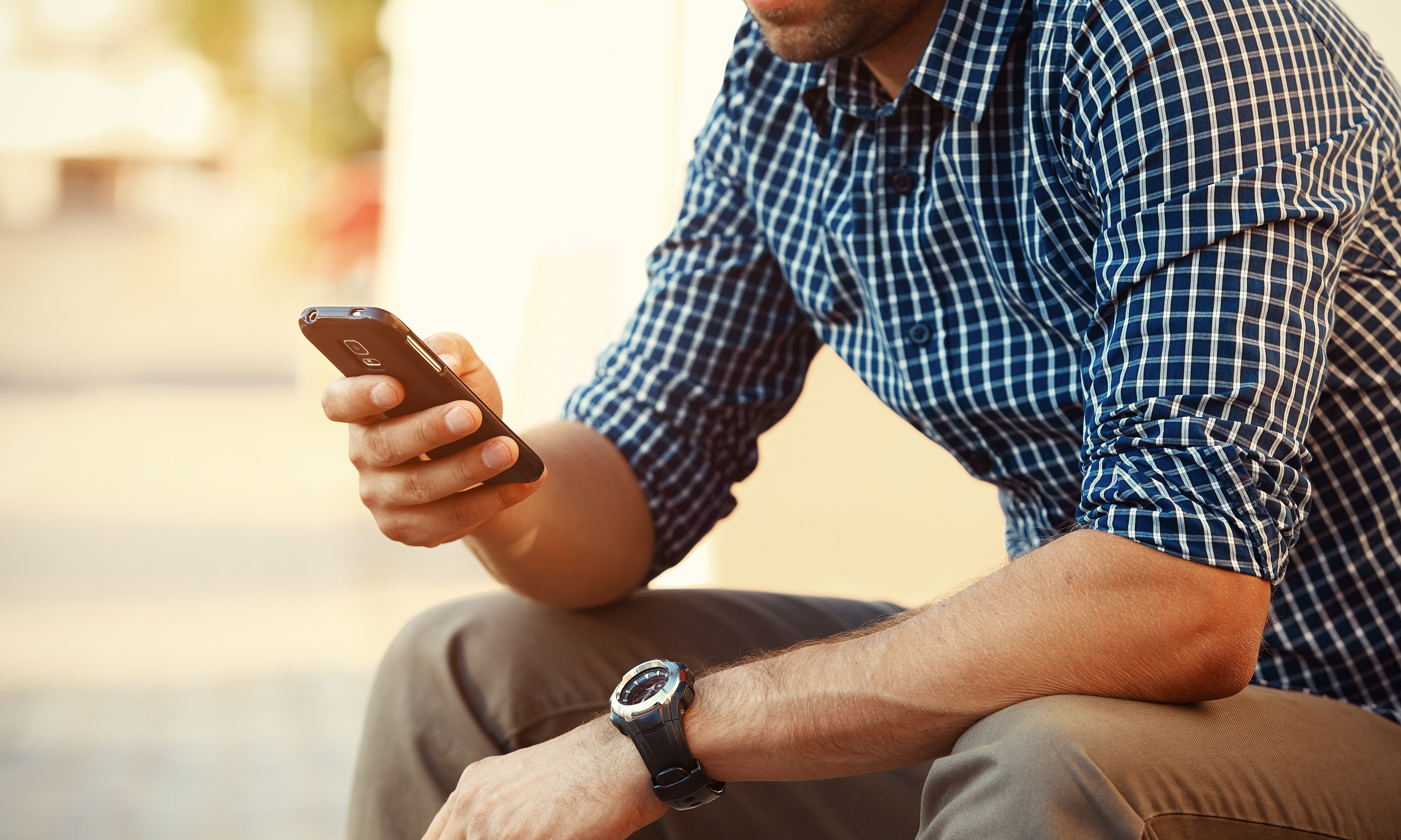 Most Alabamians remember a time when the phone ringing meant that a friend was calling, there was a family emergency, or somebody needed to speak to us on an important business matter. In 2019 when the phone rings, more often than not, it is usually a foreign call center or a computer where the tape is telling us that we just won a free security system, our credit card rates have dropped to zero, the IRS is looking for us, we need to extend our car's warranty, we can get a better deal on our car insurance, we need life insurance, Medicare will pay for a free back brace, or someone can sell us a cure for…..
Often the same robot voice is making the same high pressure sales pitch calling day after day after day.
On Monday, Alabama Attorney General Steve Marshall (R) announced that his office has stopped a Huntsville real-estate-investment company from soliciting business through improper and misleading robocalls.
This announcement comes as part of Operation Call It Quits, a federal-state coordinated effort to stop illegal robocalls through 87 separate enforcement actions in 17 states, including Alabama.
On May 28, Attorney General Marshall's Consumer Interest Division sent a notice of intent to file a lawsuit against King's Property Solutions LLC for civil violations of the Alabama Telemarketing Act, the Alabama Deceptive Trade Practices Act and the federal Telemarketing Sales Rule.
Rather than fighting the Attorney General's civil enforcement, the company agreed to stop the robocalls and reform its business practices. On June 16, the company signed an Assurance of Discontinuance with the Attorney General's Office, setting out the terms by which it is to comply with state and federal laws regarding telephone solicitations.
Unlike most robocalls, these actually came from a real company conducting real business in Alabama. Many come from unknown scammers trying to trick consumers out of money or personal information. The Attorney General's Office alleged that these robocalls were in violation of federal and state law because many of the recipients were on the National Do Not Call Registry, the company had failed to get a license from the State for commercial telephone solicitations, and the messages contained misleading elements.
More than 80 Alabama consumers filed complaints that they had received one of three recorded messages offering to buy their homes.
The calls had a tone of familiarity and implied that they were meant for the particular consumers or the consumers' particular neighborhoods, when in fact they were random robocalls made statewide. The Federal Trade Commission (FTC) was notified because many of the consumers had registered their numbers with the Do Not Call List.
Telemarketers phoning people on the Don Not Call Registry is illegal. The FTC shared the information with the Attorney General's Office, which investigated the alleged violations. The AG's office traced the calls to King's Property Solutions, and acted to stop the robocalls.
Marshall said that consumers often face more menacing robocalls in other situations from scammers who have spoofed their numbers to make it appear the calls are local, attempting to steal money or personal information that can be sold on the illegal market. Attorney General Marshall urged the public to exercise vigilance and caution.
"These days it is almost impossible to escape persistent and annoying robocalls that interrupt our lives, but there are important precautions you should take to protect yourselves," said Attorney General Marshall. "A first step is to register for the Do Not Call List, but this only stops legitimate telemarketers who are following the law. If you receive a robocall, do not speak or push any buttons that may let the caller know they have reached a live person and received a response. Instead, hang up and report the call."
The FTC's one-stop location for information about robocalls is:
http://www.ftc.gov/calls.
The public may sign up for the National Do Not Call Registry and make complaints through its website at:
http://www.donotcall.gov
or by calling 1-888-382-1222 (TTY: 1-866-290-4236).
To make a complaint about a violation of the Do Not Call List, the date of the phone call and the company's name or phone number must be included.
In addition to the Alabama Attorney General's Office, agencies participating in Operation Call It Quits include the Federal Trade Commission, the U.S. Department of Justice, the Treasury Inspector General for Tax Administration, and numerous state attorneys general and various other state agencies.
Attorney General Marshall is also working with a bipartisan group of 39 Attorneys General to stop or reduce annoying and harmful robocalls. This coalition is focused on the technology that major telecommunications companies are pursuing to combat illegal robocalls.
Seventh Alabama inmate dies after testing positive for COVID-19
A seventh Alabama inmate has died after testing positive for COVID-19, and the man is the second person from the infirmary at the Staton Correctional Facility to have tested positive for the virus and subsequently died. 
Daniel Everett, 74, died Tuesday after testing positive for coronavirus at a local hospital, the Alabama Department of Corrections announced in a press release Wednesday. Everett, who had been housed in Staton's infirmary due to previous illnesses, was tested after another inmate in the infirmary, 80-year-old Robert Stewart, tested positive for the virus and died on June 14. 
Coronavirus seems to be spreading among inmates and staff at Staton prison, where, as of Tuesday, there have been 17 confirmed cases among inmates and 23 among workers. That's more confirmed cases than in any other state prison. Tutwiler prison follows closely behind at 39 confirmed cases — 10 among inmates and 29 among employees, one of whom died.  
ADOC also announced that an inmate at St. Clair Correctional Facility, one at the Julia Tutwiler Prison for Women and another at Staton prison all tested positive for COVID-19, bringing the total confirmed coronavirus cases among state inmates to 68, 43 of which remain active, according to the department. 
Of the state's approximately 22,000 inmates, 329 had been tested as of Tuesday, according to ADOC. 
In addition to the new cases among inmates, ADOC said a worker at the Easterling Correctional Facility and an employee at the Alabama Corrections Academy tested positive for COVID-19. There have been 165 confirmed cases among ADOC staff, who are asked to self-report if they receive positive test results independently. ADOC has not offered free testing to staff. 
ADOC announced last week the first death of a prison worker, an employee at Tutwiler prison, who tested positive for COVID-19. 
Despite calls by Rep. Chris England, D-Tuscaloosa, and numerous criminal justice reform groups and advocates for incarcerated people for ADOC to increase COVID-19 testing and release as many of the very sick and older inmates as possible, who are more at risk from the virus, the department has not publicly indicated plans to do so. 
ADOC Commissioner Jeff Dunn in an op-ed published in the Alabama Daily News on Monday wrote that he believes the depiction by some of prisons as petri dishes for the virus is not entirely off base, and said that "an enclosed environment housing a disproportionately unhealthy population where social distancing is virtually impossible, coupled with COVID-19's highly contagious nature and long incubation period, creates a recipe for a potential health disaster if not managed correctly."
But Dunn wrote that handling the pandemic in prisons "cannot be reduced to simple conversations about testing data or be solved through the sudden release of unrehabilitated inmates back into society." 
As the confirmed coronavirus cases and deaths continue to increase in Alabama prisons, the virus is also surging outside prison fences and across the state. 
Alabama on Monday saw a new record number of patients in hospitals with COVID-19, and the number of new cases in the state has continued to reach record highs in recent days.