Perdue Announces Candidacy for Secretary of State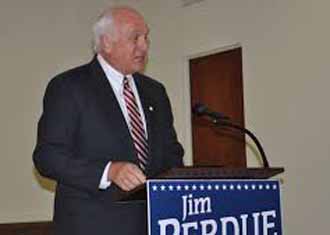 By Brandon Moseley
Alabama Political Reporter
On Tuesday, Crenshaw County Probate Judge Jim Perdue (R) announced in a written statement that he is running as a Republican to be Alabama's next Secretary of State.
Judge Perdue said in a written statement, "I am delighted about the opportunity to travel throughout Alabama over the coming months and share my vision with the people of this great state." "I feel that my service as a probate judge for over a decade uniquely qualifies me to serve as Secretary of State."
Perdue joins State Representative John Merrill (R) from Tuscaloosa in the race for Alabama Secretary of State. Incumbent Secretary of State Beth Chapman (R) is prevented from running again by term limits. The Primary election is scheduled for June 3, 2014.
On April 3 Judge Perdue made news with his announcement that he was abandoning the Alabama Democratic Party to join the Republican Party. On April 3, Judge Perdue joined Alabama Republican Party Chairman Bill Armistead, Governor Robert Bentley (R) and members of the House and Senate at the Capital to welcome him to the Alabama Republican Party.
Since the demise of the Whig Party, the Alabama Democratic Party dominated politics in rural Alabama. Alabama Democrats controlled the Court Houses and the Sheriffs' offices even when those counties were voting for Goldwater, Nixon, Reagan, and two Bushes. That legacy appears to be crumbling into the dust of history. Alabama Republicans took both houses of the Alabama State Legislature for the first time since the 1870s and rural majority White rural counties joined with their long Republican voting suburban brethren in rejecting Alabama Democrats in 2010.
No Democrat has won a state wide race in the state of Alabama since 2008.
Alabama Republican Party Chairman Bill Armistead said in a written statement, "It is hard for elected officials with a conservative philosophy to remain in the Democrat Party."
Perdue has been the Probate Judge since since Jan of 2002. Perdue has also been chairman of the Industrial Development Board. Prior to that Perdue worked for seven years with the Federal Reserve Banks in Atlanta, Miami, and Birmingham. He returned to Luverne in 1980 to buy the family business, Perdue-Folmar Company, which built aluminum buildings, awnings, carports and convenience store canopies in Alabama and other states. Perdue has been the President of the Crenshaw County Chamber of Commerce, the vice-chairman of the State Private Industry Council, the chairman of the Alabama Probate Judges Association Legislative Committee, and is an active member of the Luverne Rotary Club, the South Central Alabama Development Commission, and the President of the Crenshaw County Historical Society.
Print this piece
Bill would make owning pre-1960 slot machines legal for personal use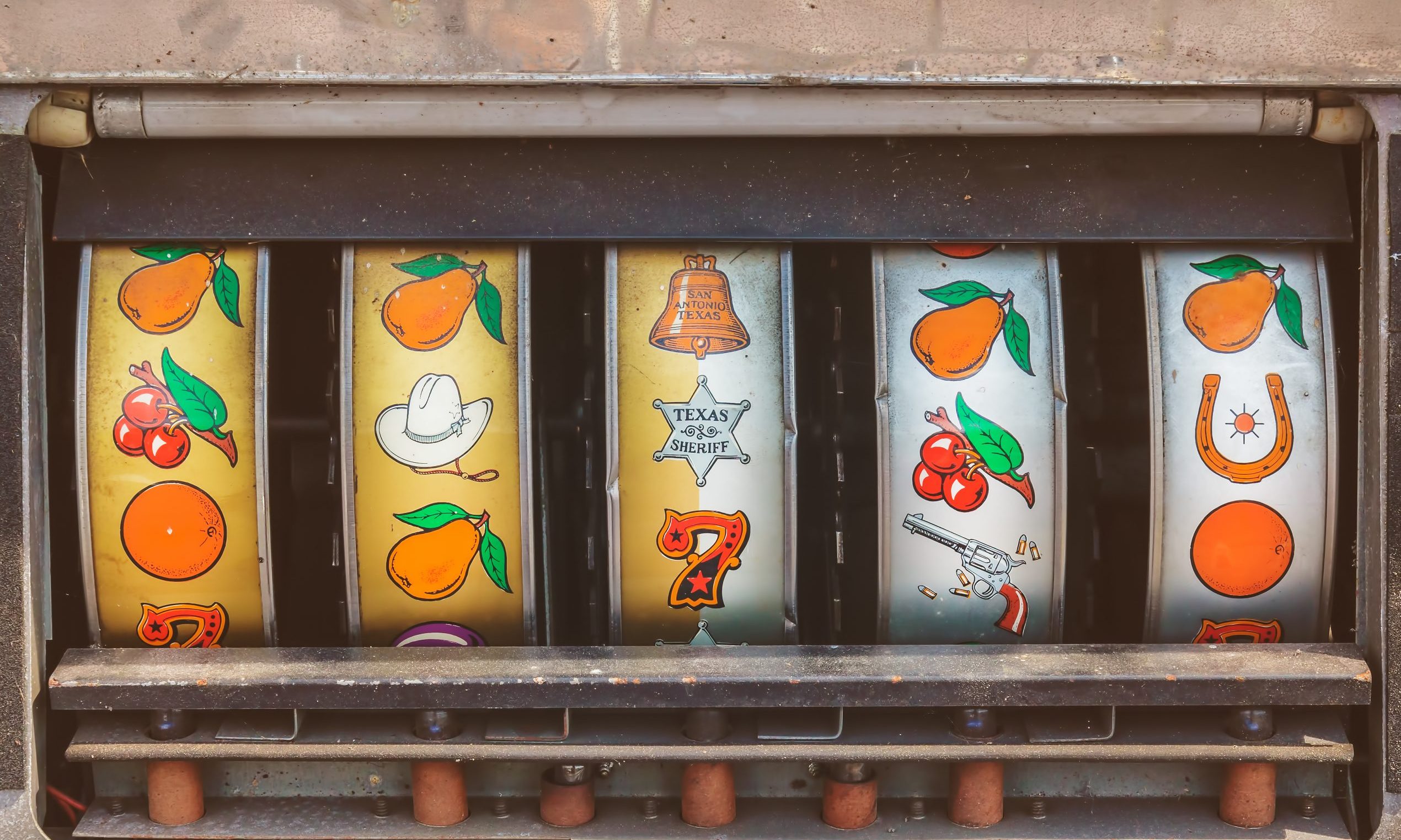 Vintage slot machines are highly sought-after by collectors, but owning one for personal use is a crime in Alabama. That could change this year. 
Rep. Chip Brown, R-Mobile, told APR by phone on Wednesday that he was approached by a group of antiques collectors who asked that he write a bill that would allow a person to own the vintage slot machines for personal use. 
Mention of legislation around gaming machines of any kind raises caution in Montgomery, where legislators and special interests have for decades fought over gambling and whether to establish a state lottery. Brown said he was well aware of the sensitivity of the subject matter when crafting the bill, which makes clear it won't allow any of the old machines to be used for commercial purposes. 
"All this does is it just allows individuals to collect pre-1960 slot machines for their own home collection," Brown said.  "I was very careful when we drafted the bill to make sure that it wouldn't open the door to any bigger issues." 
House Bill 260 reads that "The crime of possession of a gambling device does not apply to a slot machine manufactured before 1960, with the intention that the slot machine be used only for the personal and private use of the owner or for public display as a historical artifact in a manner that the slot machine is not accessible to the public."
Alabama is one of eight states that do not allow ownership of slot machines made in any year. Other state laws vary, allowing residents to own machines made before certain years. 
Pre-electric slot machines are highly sought-after, and can fetch many thousands of dollars. Brown said those who want to own one for personal use ought to be be able to do so. 
"I'm hoping I can get it in debate in committee next week," Brown said of his bill.
Print this piece