By Terry Lathan
Chairman, Alabama Republican Party
On Tuesday, November 8, America will once again return to our voting booths to decide our fate. The process our Founding Fathers fought for is still alive and well in the greatest nation on earth. The power of our pens will choose what path we travel as a nation. While most emphasis is given to a single day, the Alabama Republican Party has been preparing for Tuesday for over a year.
The ALGOP candidate qualifying opened in October 2015. We saw over 600 candidates qualify for statewide races and delegates to the Republican National Convention. These impressive numbers do not include the hundreds of our county party candidates. As we moved into 2016, we welcomed a record breaking 860,000 Republican voters in our March 1 primary. As a note, the Democrats had 395,000 voters. After a statewide runoff, 3 special State House elections (all won by Republicans), a highly successful and organized national convention, three ALGOP meetings and six solid months of preparation for this Tuesday, our team has been busy. With one of the largest Republican State parties in the nation, we are ready!
With eight Republican presidential candidates visiting Alabama, our voters chose Donald Trump. I recently had the opportunity to meet with Mr. Trump and he told me he was very proud of Alabama. Not only did Alabama choose him, our national voters did the same. In fact, most state Republican parties broke voting records.
While preparation is important in planning, the focus of our success in Alabama comes back to a simple constant- the conservative principles of the Republican Party. The division that we are experiencing in our nation is concerning. When Barack Obama was elected and said he would transform America, he kept his word. We are as divided as I can remember in my life time. This is not an accident. President Obama and his close teammate, Hillary Clinton, have given us great cause to fret. With 95 million Americans out of the job market, Obamacare premiums now out of control and collapsing our healthcare system, a social unrest pitting citizen against citizen, a hands-off foreign policy that has signaled to the world we are disengaged and a US Supreme Court on the verge of embedding more liberal policies into our history, needless to say, we are alarmed.
The strength of the Republican Party in our State is due to our citizens who do not want more liberalism in Alabama. People are aligned with our Party because of the principles that we hold dearly. I recognize that with such a large dominant party there will be differences of opinions. Not everyone will agree all of the time. In fact, I don't know a family, a church, a business, a school or an organization that does. What I do know is that Alabama voters strongly object to more taxes and more government. We push back on the federal government intervening in our lives and businesses. Until the Democrats embrace an understanding that the government is not the answer to all problems and that it needs to go on a diet, the Alabama Republican Party expects to continue our growth.
I encourage everyone to speak up and speak out not only at election time but year round. An election day is not the end but the beginning of holding those we elect responsible for listening to our citizens. When the inspector announces "The polls are now closed" in each precinct on Tuesday in Alabama, we may have done our duty for that day, but the real work then begins as we stay engaged to be heard.
Our Founding Fathers blessed us with the most precious gift known to us- a land of freedom. May we never forget their sacrifices and continue to guard this valuable system by making our wishes known year round. It's been a loud and noisy year, but it's worth the battles when we are staking out the future of our State and Nation.
An election shouldn't be about one day-it should mirror our opinions and values on what we expect everyday from our elected officials. We look forward to electing more Republicans on Tuesday as we also will demand the very best for our citizens from those officials that we entrust with our votes.
Opinion | On the Nov. 3 ballot, vote "no" on proposed Amendment 1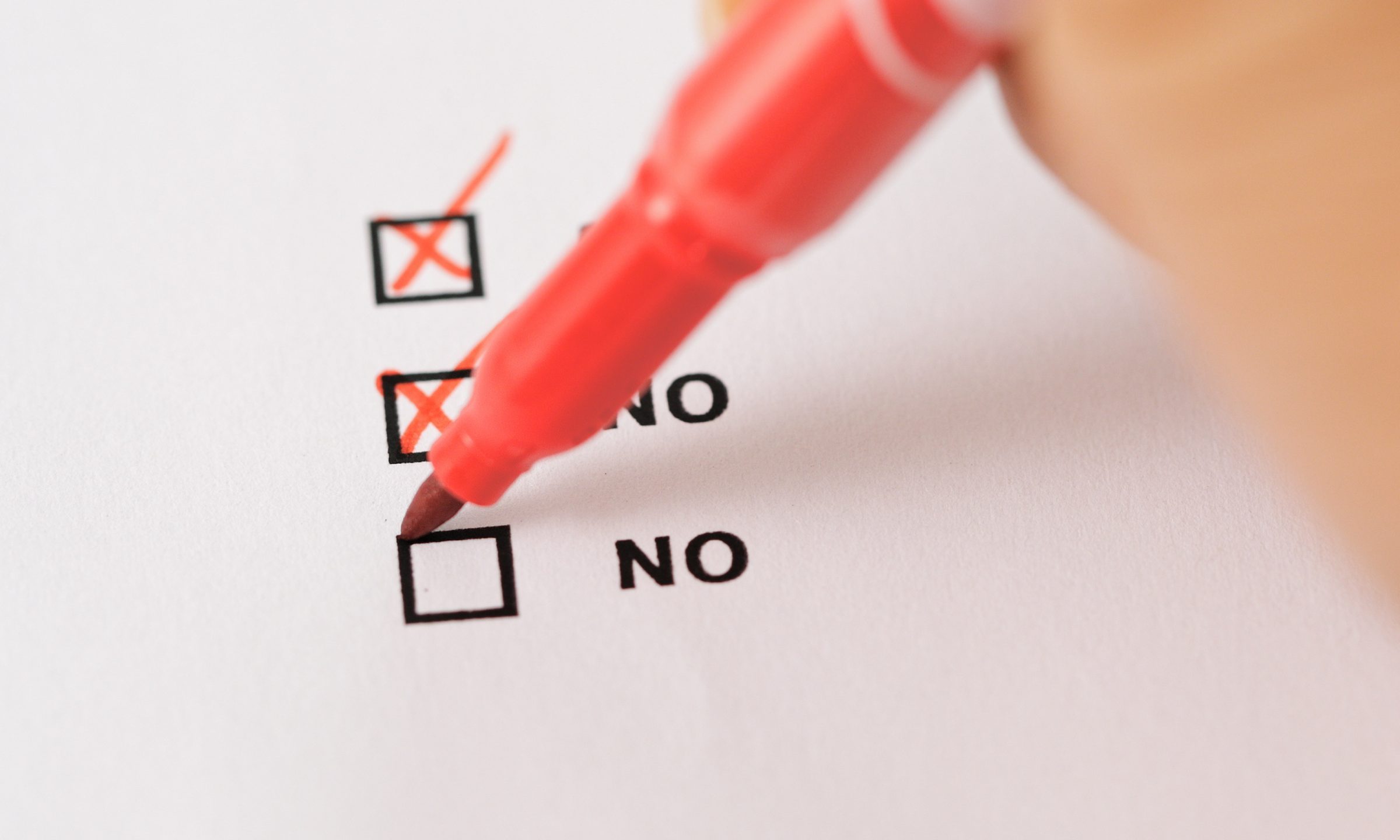 On Nov. 3, 2020, all Alabama voters should vote "no" on proposed Amendment 1. Vote no on Amendment 1 because it could allow state law changes to disenfranchise citizens whom the Legislature does not want to vote. Because Amendment 1 has no practical purpose and because it opens the door to mischief, all voters are urged to vote no.
Currently, the Alabama Constitution provides that "Every citizen of the United States…" has the right to vote in the county where the voter resides. Amendment 1 would delete the word "every" before citizen and replace it with "only a" citizen.
In Alabama, the only United States citizens who cannot vote today are most citizens who have been convicted of a felony of moral turpitude. These felonies are specifically identified in Ala. Code 17-3-30.1.
Without Amendment 1, the Alabama Constitution now says who can vote: every citizen. If voters approve Amendment 1, the Alabama Constitution would only identify a group who cannot vote. With Amendment 1, we, the citizens of the United States in Alabama, thus would lose the state constitutional protection of our voting rights.
In Alabama, no individual who is not a United States citizens can vote in a governmental election. So, Amendment 1 has no impact on non-citizens in Alabama.
Perhaps the purpose of Amendment 1 could be to drive voter turnout of those who mistakenly fear non-citizens can vote. The only other purpose for Amendment 1 would be allowing future Alabama state legislation to disenfranchise groups of Alabama citizens whom a majority of the legislature does not want to vote.
In 2020, the ballots in Florida and Colorado have similar amendments on the ballots. As in Alabama, Citizens Voters, Inc., claims it is responsible for putting these amendments on the ballots in those states. While Citizens Voters' name sounds like it is a good nonprofit, as a 501(c)(4), it has secret political donors. One cannot know who funds Citizen Voters and thus who is behind pushing these amendments with more than $8 million in dark money.
According to Citizen Voter's website, the stated reason for Amendment 1 is that some cities in several other states allow non-citizens to vote. My understanding is that such measures are rare and only apply to voting for local school boards.
And why would a local government's deciding that non-citizens can vote for local school boards be a state constitutional problem? Isn't the good government practice to allow local control of local issues? And again, this issue does not even exist in Alabama.
The bigger question, which makes Amendment 1's danger plain to see, is why eliminate the language protecting "every" citizen's right to vote? For example, Amendment 1 could have proposed "Every citizen and only a citizen" instead of deleting "every" when adding "only a" citizen. Why not leave the "every" citizen language in the Alabama Constitution?
Amendment 1 could allow Alabama new state legislation to disenfranchise some Alabama citizens. Such a change would probably violate federal law. But Alabama has often had voting laws that violated federal law until a lawsuit forced the state of Alabama not to enforce the illegal state voting law.  
The most recent similar law in Alabama might be 2011's HB56, the anti-immigrant law. Both HB56 and Amendment 1 are Alabama state laws that out-of-state interests pushed on us. And HB56 has been largely blocked by federal courts after expensive lawsuits.
Alabama's Nov. 3, 2020, ballot will have six constitutional amendments. On almost all ballots, Amendment 1 will be at the bottom right on the first page (front) of the ballot or will be at the top left on the second page (back) of the ballot.
Let's keep in our state constitution our protection of every voters' right to vote.
Based on Amendment 1's having no practical benefit and its opening many opportunities for mischief, all Alabama voters are strongly urged to vote "no" on Amendment 1.