Opinion | The State of our Union is strong

By U.S. Rep. Bradley Byrne
Last Tuesday, President Donald Trump came before Congress and the American people to deliver his first State of the Union Address. President Trump presented an optimistic, unifying vision for the United States and called on Republicans and Democrats to work together for the betterment of America.
Many people have described the speech as a "pep rally for America," and I tend to agree with that analysis. President Trump highlighted several things that make our country so great, but he also didn't shy away from the challenges we still face.
I thought President Trump did an excellent job of highlighting many of our accomplishments. Despite what the national news media may report, the past year has seen many major accomplishments.
Just look at the American economy. The unemployment rate sits at 4.1 percent in the United States and 3.6 percent in Alabama, which is the lowest level ever recorded in our state's history. It also came out last week that wages roses at the fastest rate in more than eight years.
The strong economy is likely due in part to passage of the Tax Cuts and Jobs Act, our landmark tax reform bill that President Trump signed into law in December. Starting this month, most Americans are seeing more money in their paychecks thanks to the tax cuts, and many businesses are giving bonuses to their employees.
The economic boom is also connected to the rollback of burdensome and costly government regulations. President Trump and Congress have worked together to ease the regulatory burden, which drove up costs and made it harder for businesses to grow. Every minute a business owner spends complying with government regulations is time he or she can't spend growing their business.
President Trump also highlighted some of the major progress we have made on the international stage. For example, ISIS is on the run in Iraq and Syria, the President followed through on his promise to move the U.S. embassy in Israel from Tel Aviv to Jerusalem, and countries across the globe are realizing that America can no longer be taken advantage of.
Despite our many successes, President Trump also outlined areas where more work is needed. For example, he spent time outlining the flaws with our nation's immigration system and the need for stronger border security. I am committed to working with President Trump to secure our borders while also working toward an immigration system that is fair and free from abuse.
Another major topic in the speech was infrastructure. Right here in Southwest Alabama, we have numerous road and bridge projects that need attention, so I agree with President Trump that infrastructure must be a priority.
Another portion of the speech that didn't get the attention it deserved was the President's support for more career and technical education programs. These programs are key to building the workforce of tomorrow and helping take people off welfare and putting them back to work.
Arguably the most powerful moment was when President Trump recognized Ji Seong-ho, a North Korean man who escaped the brutal regime despite losing his leg and left hand. His story and resiliency should embolden all of us to continue standing up against North Korea and their rogue nation.
President Trump concluded his speech by saying, "As long as we have confidence in our values, faith in our citizens, and trust in our God, we will not fail."
I think the President was spot on, and I look forward to doing my part to build a safer, stronger, more prosperous country for all Americans.
Print this piece
Opinion | Every school should have a mental health counselor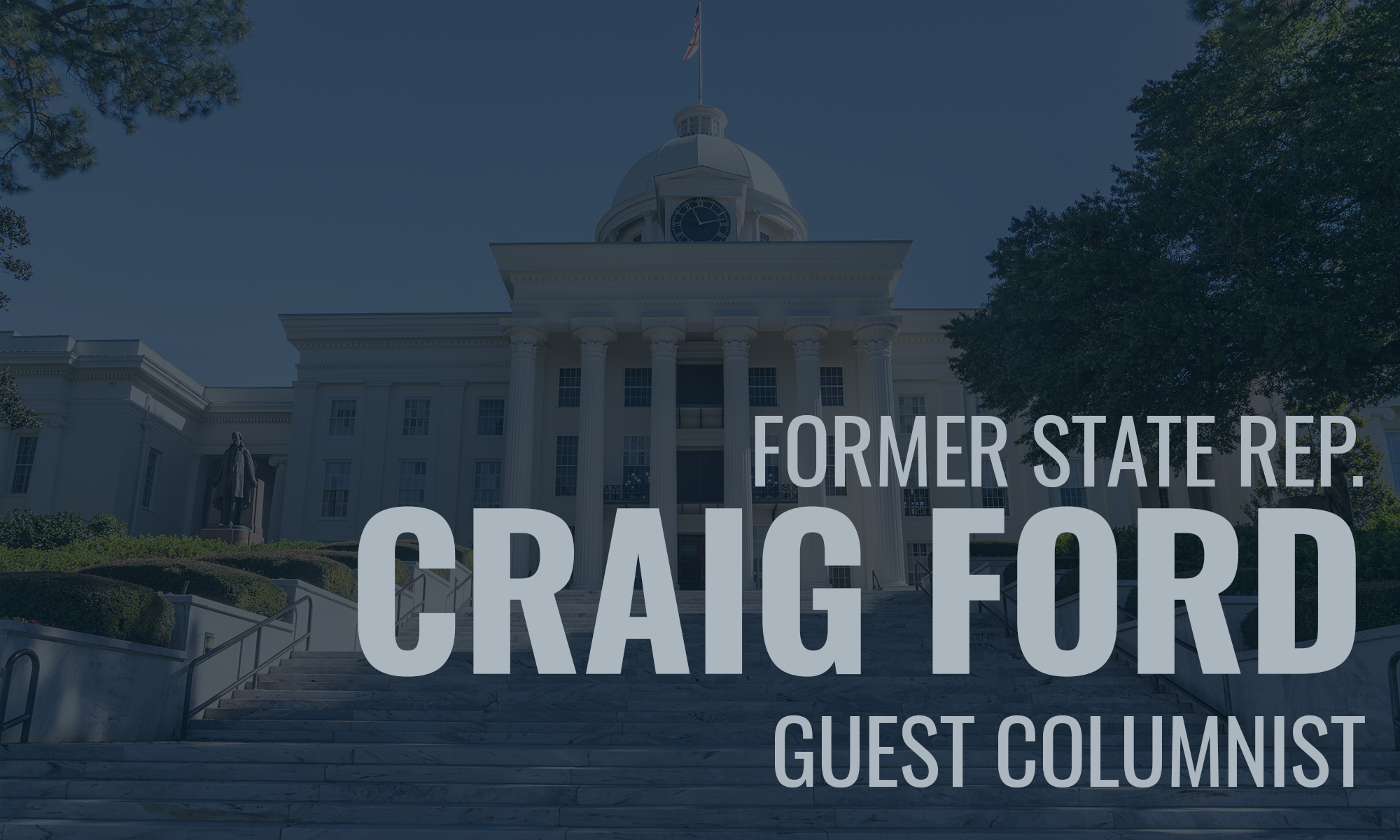 In her State of the State Address, Gov. Ivey said that mental health would be a priority for both education and our prison system. Then she set a goal of having a mental health counselor in every school system.
While I applaud the governor for recognizing the challenges our schools are facing when it comes to students' mental health, the reality is we need a mental health counselor in every school, not just one for each school system.
Our schools are staffed by excellent school nurses and guidance counselors who do an outstanding job trying to help these students with mental health needs. But mental health care is not their responsibility, nor is it what they are trained for.
And the mental health needs in our schools are much more prominent than you might think. It isn't just dealing with kids who have ADHD or a learning disability. There are kids dealing with problems at home, like parents who are going through a divorce or even parents who have a drug addiction.
There's a lot that happens in a child's life between when they get picked up from school at the end of the day and when they get dropped off at school again the next day. And while our teachers, school nurses and guidance counselors do everything they can for these kids, what these kids really need is a mental health counselor.
Setting a goal of having one counselor in every school system is certainly better than nothing. I guess you could say it is a more easily achievable goal. But our state leaders weren't elected to do the things that are easy. Our leaders were elected to do the things that are hard.
And the truth is if we don't invest in our children with these needs today, then for many of them we will be investing in their imprisonment in the future. In fact, that's how we got into this prison crisis in the first place.
I have said many times before that we should be building super schools, not super prisons. It is always better to keep a child from ending up in prison in the first place, and if we make the right kinds of investments in education then we won't need these new super prisons that Gov. Ivey and Gov. Bentley before her have been fighting for.
The main reason we have overcrowding in our prisons is because we never did anything to change the path these people were on before they grew up and became criminals.
Building super prisons instead of super schools is like treating the symptom rather than treating the disease.
We should be focusing more on getting kids on the right path before it's too late. As the old saying goes, "an ounce of prevention is worth a pound of cure."
And the first way we can prevent kids from turning to a life of crime is to recognize and treat their mental health needs while they are still young and have a chance at a normal life.
But only having one counselor to treat an entire school system is simply not enough to do the job right.
Of course, not every kid with mental health needs is on the path to prison. Many, if not most, are simply dealing with difficult or traumatic events at home that take place outside of school hours.
But those events affect what happens the next day in the classroom. These kids tend to have a difficult time concentrating, and often become disobedient and disrespectful. These things, in turn, make it hard for them to be successful in school and, ultimately, in life.
Like so many other issues, we all agree on what the problem is but getting to agreement on the solution is another matter. In this case, though, Gov. Ivey and state lawmakers seem to understand what is needed to fix the problem. They just don't seem to be aggressive enough in their willingness to address it.
Having a mental health counselor in every school system is a step in the right direction and an improvement over our current situation. But let's not set the bar so low. Our children deserve better than that. We don't just need a mental health counselor in every school system; we need one in every single school.
Craig Ford is the owner of Hodges-Ford Insurance and the Gadsden Messenger. He represented Gadsden and Etowah County in the Alabama House of Representatives for 18 years.
Print this piece