Opinion | The State of our Union is strong

By U.S. Rep. Bradley Byrne
Last Tuesday, President Donald Trump came before Congress and the American people to deliver his first State of the Union Address. President Trump presented an optimistic, unifying vision for the United States and called on Republicans and Democrats to work together for the betterment of America.
Many people have described the speech as a "pep rally for America," and I tend to agree with that analysis. President Trump highlighted several things that make our country so great, but he also didn't shy away from the challenges we still face.
I thought President Trump did an excellent job of highlighting many of our accomplishments. Despite what the national news media may report, the past year has seen many major accomplishments.
Just look at the American economy. The unemployment rate sits at 4.1 percent in the United States and 3.6 percent in Alabama, which is the lowest level ever recorded in our state's history. It also came out last week that wages roses at the fastest rate in more than eight years.
The strong economy is likely due in part to passage of the Tax Cuts and Jobs Act, our landmark tax reform bill that President Trump signed into law in December. Starting this month, most Americans are seeing more money in their paychecks thanks to the tax cuts, and many businesses are giving bonuses to their employees.
The economic boom is also connected to the rollback of burdensome and costly government regulations. President Trump and Congress have worked together to ease the regulatory burden, which drove up costs and made it harder for businesses to grow. Every minute a business owner spends complying with government regulations is time he or she can't spend growing their business.
President Trump also highlighted some of the major progress we have made on the international stage. For example, ISIS is on the run in Iraq and Syria, the President followed through on his promise to move the U.S. embassy in Israel from Tel Aviv to Jerusalem, and countries across the globe are realizing that America can no longer be taken advantage of.
Despite our many successes, President Trump also outlined areas where more work is needed. For example, he spent time outlining the flaws with our nation's immigration system and the need for stronger border security. I am committed to working with President Trump to secure our borders while also working toward an immigration system that is fair and free from abuse.
Another major topic in the speech was infrastructure. Right here in Southwest Alabama, we have numerous road and bridge projects that need attention, so I agree with President Trump that infrastructure must be a priority.
Another portion of the speech that didn't get the attention it deserved was the President's support for more career and technical education programs. These programs are key to building the workforce of tomorrow and helping take people off welfare and putting them back to work.
Arguably the most powerful moment was when President Trump recognized Ji Seong-ho, a North Korean man who escaped the brutal regime despite losing his leg and left hand. His story and resiliency should embolden all of us to continue standing up against North Korea and their rogue nation.
President Trump concluded his speech by saying, "As long as we have confidence in our values, faith in our citizens, and trust in our God, we will not fail."
I think the President was spot on, and I look forward to doing my part to build a safer, stronger, more prosperous country for all Americans.
Print this piece
Opinion | COVID-19 has changed our state's industry and workforce landscape, our goal remains the same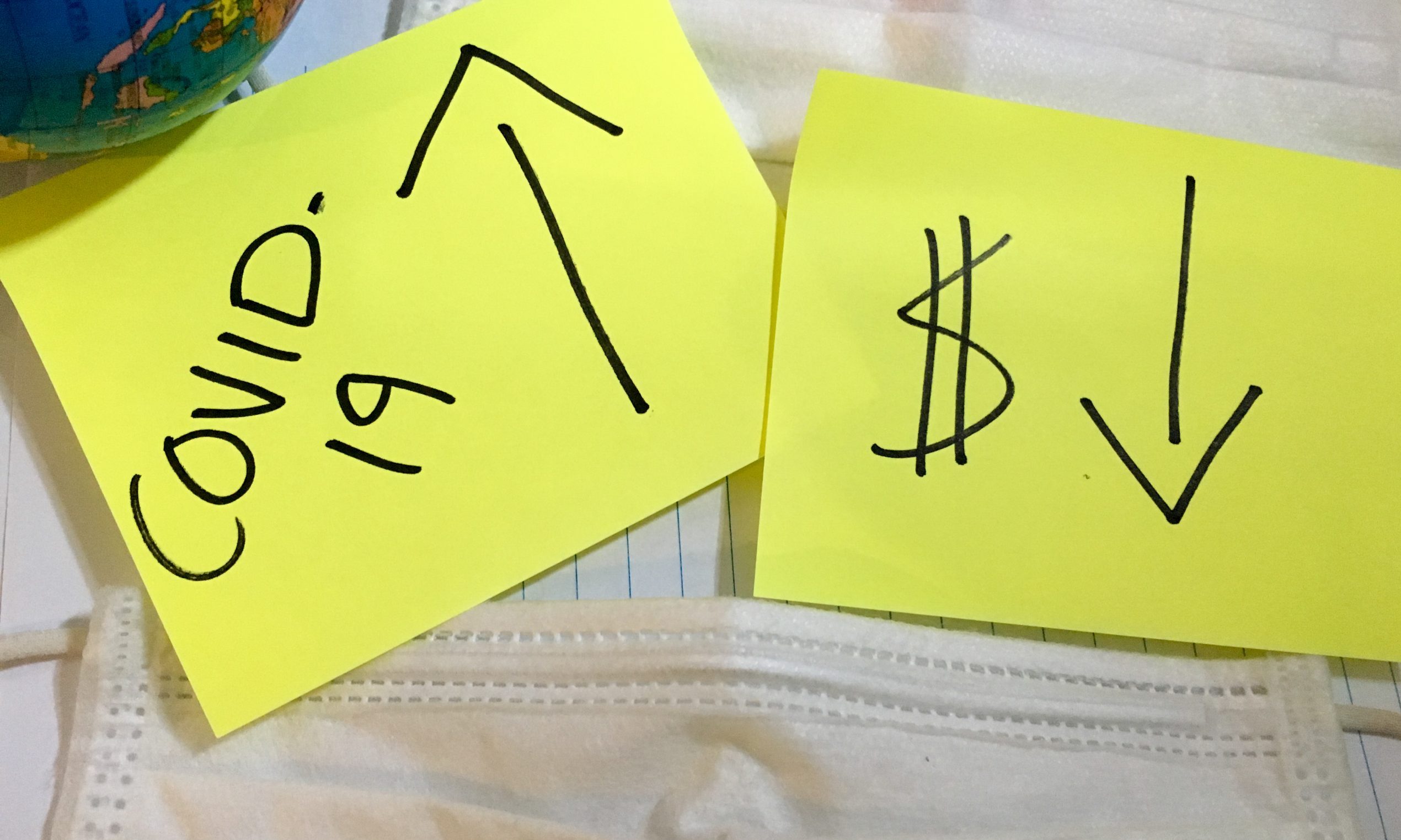 The human toll of COVID-19 is unprecedented in Alabama, and businesses of all sizes have taken a shellacking due to the pandemic. As such, our tactical focus for workforce development has transitioned from filling positions in the tight labor market we enjoyed in February to pandemic response, incumbent worker training and dislocated worker training today. The future of work has accelerated ten years in three months.
The Alabama Workforce Council (AWC) is working with the Ivey Administration and partners across the state to share best practices, key facts and resources for employers, employees and those who have been recently unemployed.
While the immediate focus of our efforts has transitioned to workforce recovery and response efforts to COVID-19 through our work with informational webinars, workforce recovery surveys, and resources for businesses (all available online), the AWC and AlabamaWorks remain steadfastly committed to the Governor's attainment goal of adding 500,000 highly-skilled workers to Alabama's economy by 2025. Notably, in these uncertain times, this goal has not changed.
Creating a highly-skilled workforce and resilient economy, even one that will be recovering for the foreseeable future, is necessary for Alabama's economic vitality. For those who have become unemployed or underemployed due to COVID-19, reskilling or upskilling now can lead to sustainable in-demand career pathways that produce measurable benefits in the future.
Success Plus, the formal name for the Governor's postsecondary education attainment goal, outlines the need to add an additional 500,000 Alabamians prepared for in-demand, high-wage careers to the workforce by obtaining credentials, certificates or degrees in addition to a high school diploma by 2025. Moremust be done to create stackable pathways that allow individuals to earn credentials through career-specific education and shorter-term programs that prepare them for immediate employment and future advancement.
To this end, Alabama has established a quality-assurance process for credentials through the Alabama Committee on Credentialing and Career Pathways (ACCCP). The ACCCP is tasked with identifying in-demand occupations in Alabama, developing competency models and career pathways for each of the in-demand occupations, and identifying related credentials of value associated with each of the in-demand occupations.
Additionally, on June 8the Alabama Workforce Council will launch the Governor's Survey of Employer Competencies,which will survey employers in each sector and region of the state to assist the ACCCP with identifying these in-demand occupations as well as the related competencies and credentials of value aligned to those occupations.
The survey will be conducted between June 8 and June 15, 2020 and, going forward, the survey will be conducted annually to assist the ACCCP's 16 Technical Advisory Committees (TACs) with their work oflinking credentials of value to one or more specific competencies needed for a job. Ultimately, this will allow employers to create competency-based job descriptions that list the specific skills required for a job, rather than using associate or bachelor's degrees as placeholders. Therefore, it is vital that employers of all sizes, and from each industry sector, provide responses to the survey. The TACs will receive the results of the Governor's Survey of Employer Competencies at the June 17, 2020 ACCCP meeting.
It is clear that much work remains to be done. COVID-19 adds challenges to our ultimate goal, but the Alabama Workforce Council and AlabamaWorks knows that – regardless of the pandemic – clearly identifying in-demand jobs, with their related skills, and facilitating more opportunities for high-skill, high-wage careers is now more important than ever.
To learn more about the Alabama Workforce Council's response to COVID-19 and to learn more about Governor Ivey's vision for creating 500,000 highly skilled workers by 2025, visit www.alabamaworks.com.

Tim McCartney, formerly of McCartney Construction in Gadsden, is the chairman of the Alabama Workforce Council.
Print this piece