State to takeover Red Snapper season management
Friday, Gov. Kay Ivey announced that the National Marine Fisheries Service has granted Alabama's request for an Exempted Fishing Permit, thereby allowing the state of Alabama to manage the recreational red snapper fishing dates for 2018 and 2019.
"I am very pleased that the U.S. Department of Commerce, through the National Marine Fisheries Service, has granted Alabama an Exempted Fishing Permit for the next two red snapper seasons," Ivey said in a statement. "Following the directives from President Trump to cut down on federal regulations, this decision empowers Alabama to manage our resources instead of bureaucrats in Washington. Due to this exemption, I have instructed the Alabama Department of Conservation and Natural Resources to set the 2018 season to 47 days. This season will allow recreational anglers five more days to fish for red snapper compared to last year. I am proud we have been able to expand the red snapper season, which is a critical part of Alabama's recreation and tourism industry."
The 2018 Red Snapper season in Alabama will run from June 1 through September 3, with Fridays, Saturdays, and Sundays open to fishing. The entire week of the Fourth of July (June 30 through July 8) will also be open for Red Snapper fishing. Alabama and federal waters will also be open for red snapper fishing on Labor Day. The bag limit will remain two per person with a 16-inch minimum length.
"The red snapper fishery means so much to the coastal culture and economy of Alabama," Ivey added. "I appreciate the work of Senator Shelby and Congressman Byrne on this vital issue. The entire state of Alabama is also indebted to Conservation and Natural Resources Commissioner Chris Blankenship, as this exemption would not have happened without his leadership and his tireless advocacy for Alabama. I am proud of the work Commissioner Blankenship is doing, and I am honored to have him as a part of my cabinet."
Congressman Bradley Byrne, R-Montrose, said, "A 47 day Red Snapper season is a huge development for our local fishermen and Alabama's coastal communities. This is how government should work: take power from Washington and return it to the people who best understand the issue. Under this proposal, our fishermen will have adequate time to enjoy a Gulf Coast tradition while our coastal communities will benefit from increased revenue. It is a win-win situation for coastal Alabama."
"I want to thank the Trump Administration, Senator Richard Shelby, NOAA Fisheries Administrator Chris Oliver, Chris Blankenship and the entire team at the Alabama Department of Conservation and Natural Resources, and everyone who helped make this upcoming Red Snapper season possible," Byrne added. "As I have always said, it requires a total team effort to resolve this issue, and today's announcement is a big step toward greater local control over the Red Snapper fishery."
U.S. Sen. Richard Shelby, R-Alabama, said, "This announcement is excellent news for the recreational fisherman in Alabama. After authoring the provision allowing NOAA to approve the pilot programs, our Gulf states will take the lead in managing recreational fishing of red snapper in the Gulf of Mexico. I am confident that Alabama's state-led pilot program will provide our recreational fisherman with much-needed, long-overdue relief and result in more days on the water," said Senator Shelby."
Shelby authored language in a FY2017 Appropriations bill that directed the National Oceanic and Atmospheric Administration's National Marine Fisheries Service to develop the fishery management pilot program that allows states to direct reef fish management activities.
The state-led pilot programs will be implemented in designated zones off the coast of each respective state bordering the Gulf of Mexico. Following the Gulf Council's approval in January at a meeting in New Orleans, NOAA was required to publish the plans and allow for a 30-day comment period. NOAA has now ratified each plan, allowing implementation to begin after the individual states signal approval.
The federal charter season for red snapper is not included in Alabama's new permit and is expected to be announced by NOAA Fisheries sometime in April 2018. The federal charter season for red snapper is believed to be longer than the federal charter season in 2017.
Fishermen are still required to report their red snapper harvest through the Alabama Snapper Check Program. The data collected through the Alabama Snapper Check Program the past four years was critical in securing the additional red snapper fishing days. Only one report is required per vessel trip, and anglers can provide details electronically or in a form in person.
Secretary of state says office will assist voters in complaints if local authorities punish voters without masks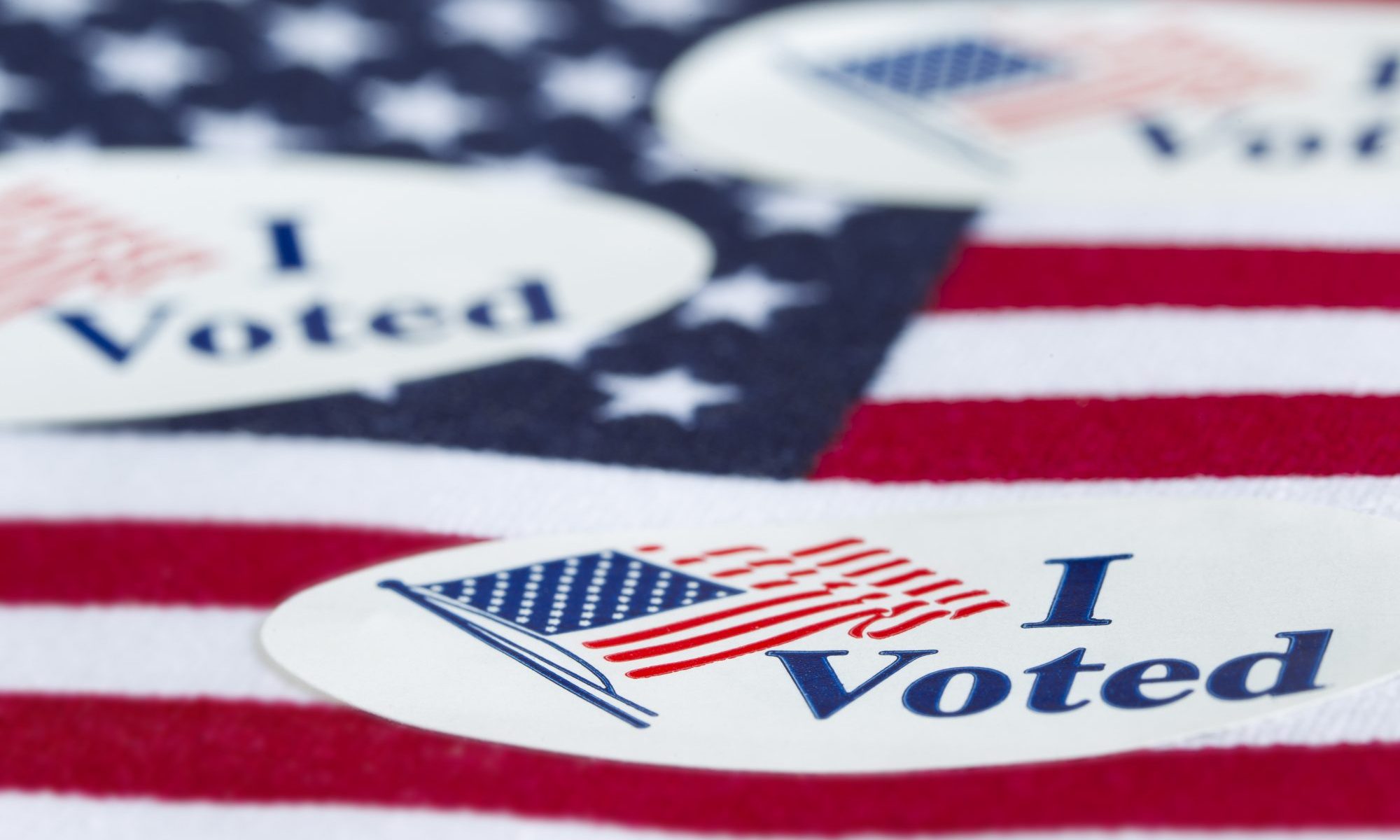 Alabama Secretary of State John Merrill told the Alabama Political Reporter that all 1,980 polling places will be open on Tuesday for in-person voting if a voter chooses to cast their ballot in person.
COVID-19 has been a paramount concern for people across the state and citizens have to deal with a number of business, Church and government office closures since March, but Merrill insisted that voters will be able to vote in either the Republican or Democratic Party runoffs on Tuesday at the polling place they are assigned.
A number of cities and counties are requiring masks whenever anyone goes out in any public place and government offices and businesses are refusing service to persons who do not have a mask or who refuse to wear one.
Merrill told APR that the Centers for Disease Control, Dr. Anthony Fauci, Dr. Scott Harris and other public health authorities are suggesting that you should wear a mask when you go out. Many polling places will provide them to voters that need them, but wearing a mask is not required to vote.
"There are only five requirements to vote in Alabama: You have to be 18 years of age. You have to be a citizen, You have to be a resident of Alabama, You must not have been convicted of an act of moral turpitude that has taken away your voting rights, and you must have a valid photo ID," Merrill told APR. "When you meet those requirements you can vote in the state of Alabama."
When asked whether voters in those jurisdictions with face mask requirements have to wear masks when at the polls, Merrill said, "I don't think anybody at the local level is trying to prevent people from voting.
Merrill said if localities place police or other law enforcement outside polls and attempt to ticket those who try to enter or exit without the required mask his office would get involved.
"If they want to try to do that, we will assist the voter in filing a lawsuit on infringement of their civil rights," Merrill said.
Public health authorities are urging that everyone wear masks or cloth face coverings to protect themselves from becoming infected with the coronavirus and to avoid spreading the virus to others. Dr. Anthony Fauci told the Alabama press corps Tuesday that 20 to 40 percent of people infected with the virus have no symptoms and don't event know that they are infected.
Thursday is the last day to apply for an absentee ballot to participate in the Tuesday, July 14 party primary runoff election. The close of business Thursday is the last day to apply for an absentee ballot. The last day to return those completed absentee ballots is the close of business on Monday.
Voters with a health concern due to the possibility of getting or transmitting the coronavirus may obtain an absentee ballot. The voter will still have to check a reason for asking for the absentee ballot. If the reason is fear of the coronavirus, mark that there is a health reason for the application. You will be allowed to vote absentee. Remember to fill out all the paperwork completely and to mail or return the ballot on time.
In the Republican primary runoff, former Auburn University football coach Tommy Tuberville and former U.S. Sen. Jeff Sessions are running for the GOP nomination for the U.S. Senate. Judge Beth Kellum faces challenger Will Smith for the Alabama Court of Criminal Appeals.
There is no statewide Democratic primary runoff races, but in the 1st Congressional District, James Averhart and Kiani Gardner are running for the Democratic nomination for Congress.
On the Republican side, former State Sen. Bill Hightower, R-Mobile, and Mobile County Commissioner Jerry Carl are running for the Republican nomination for Congress.
In Alabama's 2nd Congressional District, former State Rep. Barry Moore, R-Enterprise, faces Dothan businessman Jeff Coleman. There are also a number of local races being decided in primary runoffs on Tuesday.
Notably in Etowah County, the revenue commissioner's race is a runoff between State Rep. Becky Nordgren, R-Gadsden, and Jeff Overstreet for the Republican nomination.
In Jefferson County, State Rep. Rod Scott, D-Fairfield, faces Eyrika Parker in the Democratic primary runoff for county treasurer.
If either Nordgren or Scott win the local offices they seek, that will lead to a special election for what would become open seats in the Alabama House of Representatives.
The polls open at 7 a.m. on Tuesday and close at 7 p.m. A valid photo ID is required to participate in any Alabama election.
Absentee ballot applications are available online.
On Wednesday, the Alabama Department of Public Health reported that 25 more Alabamians have died from COVID-19, raising the state death toll from the global pandemic to 1,032. Also, on Wednesday, another 1,162 Alabamians learned that they were infected with the novel strain of the coronavirus, raising the number of cases in the state to 46,424.
Only about 9 percent of the state has been tested at this point in time.