Sessions Critical of Jobs Report Releases His Own Report Showing Entitlement Growth

By Brandon Moseley
Alabama Political Reporter
On Tuesday the jobs report showed that unemployment has dropped to 7.2 percent (down from 7.3 percent a month ago) and the economy has created 148,000 new jobs, but that is far fewer jobs than what is needed to raise the economy out of the post recession doldrums.
Sen. Jeff Sessions (R) from Alabama said on Facebook,
"Today's jobs report underscores the real problem in today's labor market: growing joblessness among working-age adults despite modest monthly gains in total employment.

Sen….Nearly 2 million fewer Americans are working today than in 2007. But this does not tell the full story: millions more have left the workforce altogether—retiring early, moving in with family, going from a two-income to a one-income household, going on disability or welfare, or giving up looking for work. Of particular concern is that 1 in 6 American youth are neither working or in school."
Sen. Sessions continued, "Taking into account all of this, less than 60 percent of U.S. adults are participating in the workforce. Worse still, the broad measure of unemployment that includes discouraged and marginal workers actually increased to 13.6 percent last month. This joblessness translates into 3.7 billion fewer hours being worked this year than in 2007, which directly affects the savings and living standards of millions of Americans. Those who are working are experiencing a decline in wages and incomes stretching back to the late 1990s. Getting these Americans back into the workforce, and getting cash wages to rise and replace government benefits, has to be at the center of all economic discussions."
On Wednesday, Sessions, who is the Ranking Member of the Senate Budget Committee, released a new report revealing that the federal government has spent $3.7 trillion on means-tested welfare and poverty programs since President Obama took office. That is almost 5 times greater than the amount spent over that time on NASA, education, and all transportation projects combined.
The poor job situation in this country has resulted in more and more Americans becoming eligible for means tested assistance programs which are helping drive federal spending to record levels.
According to the Sessions report, the common feature of means-tested assistance programs is that they are graduated based on a person's income and, in contrast to programs like Social Security or Medicare, they are a free benefit and not paid into by the recipient.
Additionally the states contribute more than $200 billion each year to these programs primarily in the form of free low-income health care.
The Sessions report proposed adopting a British idea. In Britain, six of the nation's welfare programs were consolidated into a single credit and total benefits have been capped at $26,000 ($42,100 per family) to improve standards and decrease net costs. The Sessions report claimed that a similar reform concept in the United States would still result in a surprisingly large welfare benefit while reducing expenditures and allowing for reforms that encourage self-sufficiency.
The reported cited a CATO study which found that an average household in the District of Columbia currently receiving the six largest federal welfare benefits (Medicaid, TANF, SNAP, etc.) receives assistance worth $43,000. In Hawaii, it's $49,000. Combining those programs into a single credit and capping them at 95% of that amount alone would save taxpayers billions.
Another report today concluded that at the current rate of federal spending and low economic activity the national debt will reach $22 trillion by the end of President Obama's administration.
Senator Sessions has been appointed to represent Senate Republicans on the conference committee which will attempt to come to a settlement on the budgets going forward.
Trump Truck and boat parades this weekend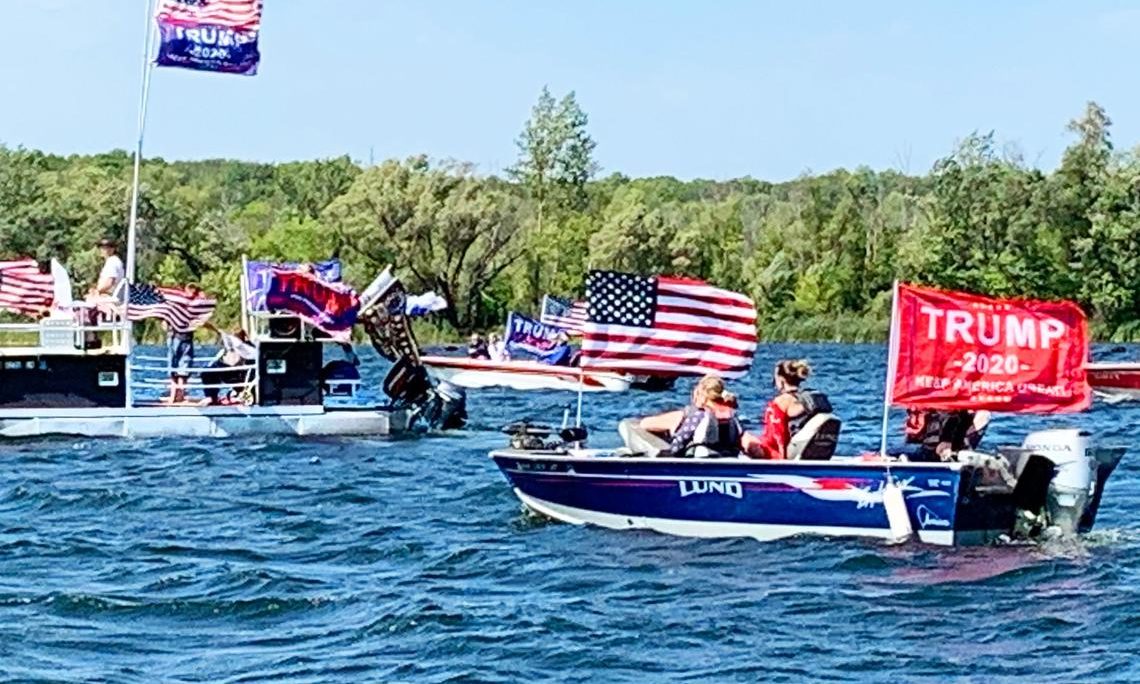 As Election Day draws near, Alabama Republicans are excited about promoting the re-election of Donald J. Trump as President and the election of Tommy Tuberville for U.S. Senate. This weekend two pro-President Trump events are happening in the state. There will be a truck parade from Ashland to Phenix City on Saturday sponsored by the Clay County Republican Party, while there will also be a boat parade on Wilson Lake in the Shoals sponsored by the Colbert County Republican Party on Sunday.
The pickup trucks will assemble at the Ashland Industrial Park in Clay County, 8240 Hwy 9, Ashland. There is a pre-departure rally at 10:00 a.m. central standard time. The trucks will depart at 11:00 a.m. and then proceed on a parade route that will take them into the bitterly contested swing state of Georgia. The Trump Pickup Parade will wind through east Alabama and West Georgia traveling through LaGrange and Columbus before concluding near the Alabama/Georgia line in Phenix City, 332 Woodland Drive, Phenix City at approximately 2:00 p.m. central time. Speakers will begin at 3:00. Trump flags will be on sale at the event.
The Phenix Motorsports Park will be hosting what sponsor hope could possibly the world's largest Pickup Tuck parade in U.S. history that is routing over 50 mile through Georgia in effort to "pickup" President Trump's numbers in GA.
A number dignitaries have been invited to address the Phenix City rally, including Coach Tuberville. Former State Sen. Shadrack McGill, Trump Victory Finance Committee member former State Rep. Perry O. Hooper Jr., and Paul Wellborn, the President and CEO of the largest Family owned Kitchen Cabinet manufacture in the USA are among the featured speakers who have committed to speak at the event.
Entertainment will be provided by: Charity Bowden, an up and coming country music singer who was the runner up on "The Voice". Charity will sing 'I am Proud to be an American' as well as songs from her Voice performances. The McGill Girls will also perform. The three beautiful and talented sisters will be singing patriotic songs in three part harmony. Geoff Carlisle, a professional DJ will be keeping the crowd pumped with music and entertainment.
Following the speakers and the entertainment there will Trump truck-vs- Joe Bidden truck races down the drag strip for the finale.
The Northwest Alabama boat parade will be on Sunday. The boats will gather at 2:00 p.m. near Turtle Point and then the flotilla will parade around the open waters of Wilson Lake til 3_00 p.m.. There will be a contest for best decorated Trump boats.
Trump supporters have held a number of large boat parades across the state to show their support for the re-election of Pres. Trump.
Boat parade sponsors say that this parade will be: pro-American, pro-law enforcement, pro-military.