Sessions Supports Cruz Border Security Bill
By Brandon Moseley
Alabama Political Reporter
On Monday, July 21 Senator Jeff Sessions (R) from Alabama took to the Senate floor to attack the efforts by President Obama to grant amnesty via executive order to millions of illegal aliens.  Sen. Sessions also endorsed a bill introduced by Senator Ted Cruz (R) from Texas aimed at curbing the President's power to give amnesty through executive actions.
Senator Sessions said, "Senator Cruz has a bill that would stop this presidential overreach. Sessions said. It's very simple. It lays out that we won't spend money providing legal documents to people unlawfully in the country as defined by the law of America and as defined by the Congress of the United States. So, I will ask, will you cosponsor Senator Cruz's bill and let's defend our constituents, or will our congressional colleagues remain complicit in the nullification of our laws and basically the nullification of border enforcement?"
Sen. Sessions asked, "Does anybody not respect this institution? Do we not respect the House of Representatives, the United States Senate? Have we gotten so partisan that we don't care what the president does to diminish Congress? Don't we have an institutional responsibility, a Constitutional responsibility to defend the legitimate powers of Congress? Sure, we can disagree sometimes, but this one is not a matter of disagreement, it seems to me. This is an overreach of dramatic proportions," referring to President Obama's wholesale changes to the practice of American immigration law by granting visas through executive authority and by taking hundreds of thousands of people into protective custody that would normally be turned away at the borders.  Most of these persons are eventually released into the custody of family members or charitable organizations (often transported across the country at taxpayers' expense) and told to return to an immigration court hearing that could be months away.
Sen. Cruz said in a statement about his bill, "We all recognize the terrible humanitarian crisis that is occurring at the border, and all of us should come together to end the policies that have caused it.  Tens of thousands of children are being smuggled into the United States by dangerous drug cartels and transnational gangs; it is heartless to allow that to continue."
Sen. Cruz said, "The staggering conditions that children are being subjected to are a direct result of the amnesty that President Obama illegally and unilaterally enacted in 2012."  Cruz said that Obama's unilateral actions have, "Caused the number of unaccompanied minors to skyrocket. The only way to stop the border crisis is to stop President Obama's amnesty."
Cruz has worked on legislation to make it easier to send these minors back home and to authorize the use of the National Guard when there is a crisis at the border.
Texas Governor Rick Perry (R) has ordered one thousand Texas National Guard troops to the state's lightly guarded southern border to defend the state from the onslaught of waves of illegal immigrants and dangerous drug running cartels who have recently fired on border patrol agents with 50 caliber weapons and once from a Mexican Army helicopter.
Cruz's bill would end President Obama's Deferred Action for Childhood Arrivals, or DACA, a 2012 initiative that suspends deportation for certain undocumented immigrants who were brought to the United States as minors.  Cruz and Sessions never supported DACA, seeing it as a reward for people who broke immigration laws to get here.  DACA and other such initiatives by the Obama administration have created an incentive for more Central Americans to come to America.
Sen. Sessions accused Congress of not doing much of anything to fight back against President Obama's executive overreaches.
Sessions reiterated his opposition to granting the President another $4.3 billion in emergency appropriations to implement his border policies.   Sen. Sessions said, "Again, CBO's analysis suggests that only $25 million of the $4.3 billion will be spent this year. What does that mean? It means we ought to slow down. We have no—there is no basis to demand a $4.3 billion increase in spending, emergency spending. Every dollar borrowed, because we're already in debt; to spend $4 billion more is to borrow every penny of it. We should not do that until we find out more about what's happening at our border."
Sen. Cruz told Fox News, "The cause of this crisis is the promise of amnesty. If you look at the history of this issue, in 2011, there were roughly 6,000 children apprehended coming in illegally. Then in 2012, President Obama unilaterally granted amnesty to some 800,000 people who were here illegally, who entered as children.  The direct foreseeable consequence of that was the number of unaccompanied children skyrocketed so that this year the Obama Administration's estimating 90,000 kids will come next year; 145,000. That's up from just 6,000 three years ago.  What I want to do is have action that fixes the problem."
Sen. Sessions is the ranking member of the Senate Budget Committee.
Opinion | For Coach Tub, no thinking required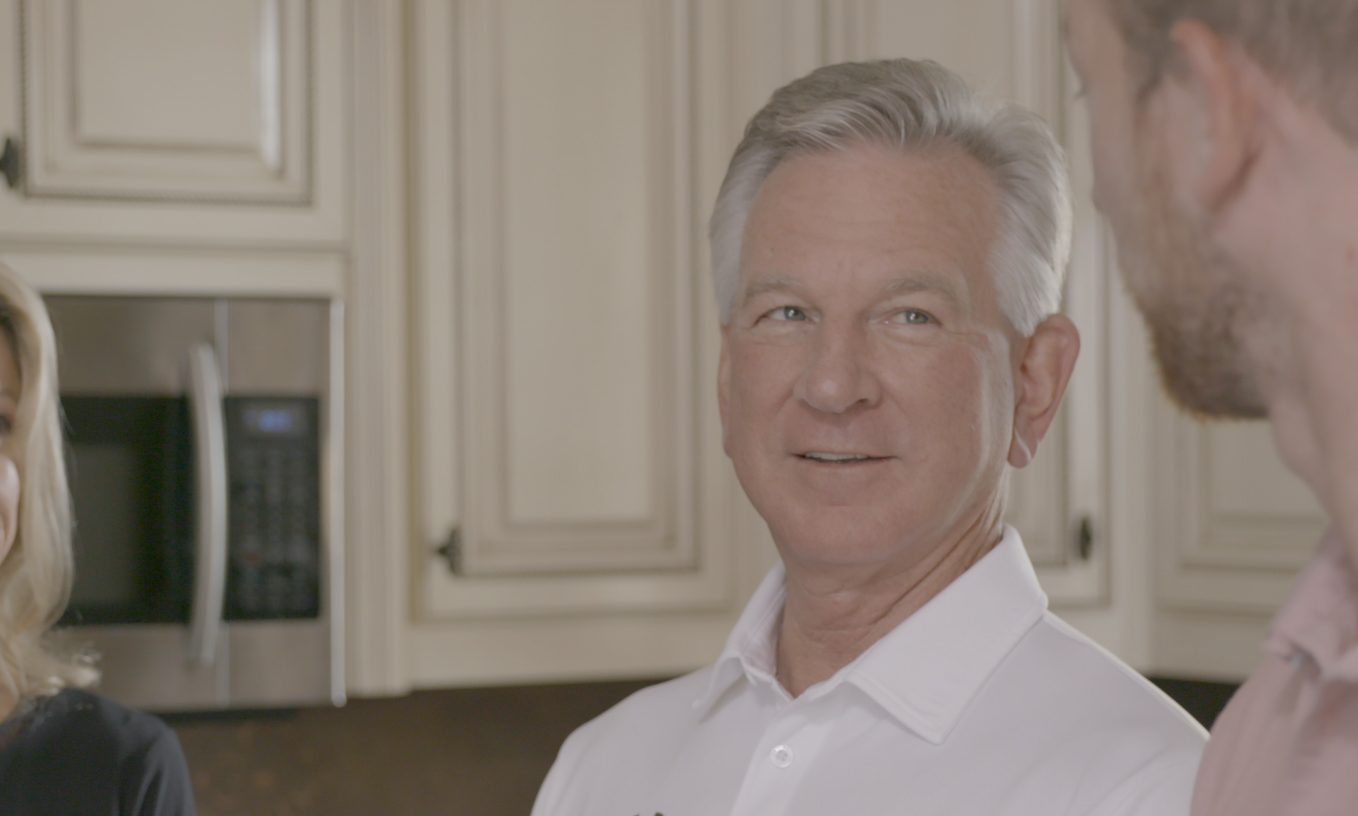 Has Tommy Tuberville ever had an original thought? It doesn't sound like it. Coach Tub basically spews Republican talking points and keeps his mouth firmly locked onto Donald Trump. He disrespects Alabama voters so much that he thinks that's all he needs to do to win a place in the U.S. Senate.
Tuberville recently addressed the St. Clair County Republican Party at its September meeting. As reported by APR, Tuberville is quoted as saying the following, and I'll offer a short rebuttal. I'm doing this because Tuberville is clearly afraid to death to debate his opponent, U.S. Sen. Doug Jones.
So here goes:
Tuberville: "America is about capitalism, not socialism. I think we are going to decide which direction we are going to go in the next few years."
Me: We decided which way we were going to go years ago, when the federal government started subsidies for oil and gas companies, farmers and other big industry and business. That, coach, is your so-called "socialism."
I'm not necessarily opposed to subsidies to boost business, depending on the cause, but I'm not going to let a dimwitted, know-nothing, mediocre, former football coach pretend we don't already have "socialism" in this country.  
What Tuberville really means is that he's against "socialism" like Medicare or Medicaid or Social Security or food assistance or health insurance. He's a millionaire already, so there's no need for him have empathy for or support a safety net for people who are less fortunate socially and economically. That's Tuberville's "socialism," and the Republican Party's "socialism," and Trump's "socialism."
That's a cruel, mean perspective that would cast aside the great majority of Americans for the rich (Tuberville, Trump) and connected and, where Trump is concerned, the fawning.
Tuberville: "I am not a Common Core guy. I believe in regular math. We need to get back to teaching history."
Me: I would love to ask Coach Tubby, one-on-one, exactly what he thinks "Common Core" is. I'll guarantee you he can't explain more than he already has. "I believe in regular math?" There is no other math. It's math. Does he think there's a math where 1+1=3? There isn't one. There are a variety of ways to teach math, but there's only math, not a "fake" math or a "Republican" math or a "Democratic" math or, God forbid, a "Socialist" math.
And when Coach Tommy said, "We need to get back to teaching history," one wonders if he's ever been into a classroom. We know more than a few of his former players weren't in many classrooms, if reports are correct. But they always played the game under his uninspired coaching.
Of course schools teach history.
The history Coach T. is talking about is Donald Trump's "white" history, the one we've been teaching in our schools forever. Not real history; you know, the one where the United States was founded as a slave-holding nation, where Native Americans were massacred and starved by the hundreds of thousands, where white supremacy was codified within our laws, where any color but white was subjugated. That history. The history that is finally fading away, so we can really see where we've been as a nation—so we know where, as a nation, we need to go.
Tuberville: Tuberville said he supports following the Constitution and appointing a replacement for Associate Justice Ruth Bader Ginsburg, who died Friday.
Me: Well, of course he does. Tuberville doesn't have an independent thought in his body, and Donnie told him this is what he's supposed to think. The big question: How much will a Senator Tuberville be able to function as a member of a minority party in the Senate — with no Papa Trump in the White House to tell him what to do?
Both scenarios are real possibilities, if not likelihoods.
There is no question that Doug Jones is far more qualified than Tuberville. Jones can work across the aisle, which will be vitally important if Democrats take control of the Senate. Jones has his own thoughts, which sometimes go against the Democratic Party's wishes. Jones is independent, smart and represents Alabama well.
Tuberville is a failed football coach who lives in Florida. That's about it.