A new day for pro-life Alabama

By Samuel J. Mclure
Alabama Political Reporter
A new day has dawned for the pro-life movement. Never before has our generation seen the current fervor and opportunity to protect children in the womb from needless death. When Justice Blackmun penned Roe v. Wade in 1973, the Federal Government made the largest and most improper overreach of its powers that the American form of government has seen since Wisconsin opposed the Fugitive Slave Act.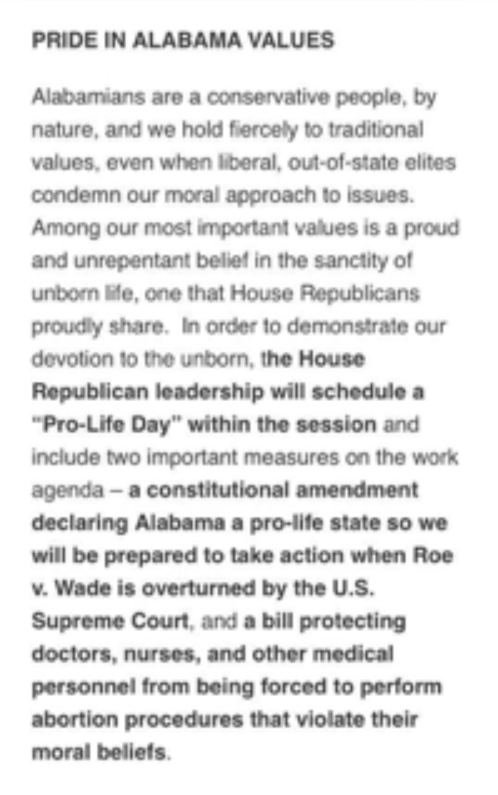 Now, on this day, we have the first Vice President in history to speak at the Washington, D.C. March for Life. Now, on this day, we have more State Legislatures than ever considering bills that will totally abolish the practice of abortion. Now, on this day, the Alabama Legislature is considering an Amendment to the State Constitution that will once and for all proclaim Alabama as a pro-life State.
But, perhaps the most peculiar development of this new day is the arrival of an organization calling itself simply, Proposal 16. The Proposal 16 "Movement," as they refer to themselves, has elicited the support of hundreds of pro-life volunteers to personally call Governor Bentley to ask him to use his Executive Powers to stop abortion, today.
To say the least, the "proposal" sounds intriguing. The Proposal 16 Movement claims that sixteen children are killed in Alabama every day through abortion, and that like Wisconsin's nullification of the unjust and overreaching Federal Fugitive Slave Act, Governor Bentley should nullify the Federal abortion law. The Proposal 16 Movement claims that the window we now posses is unique because there is little to no risk of Federal reprisal.
On that note, I agree with Proposal 16. The Federal Government controls the states either through the use of the stick or the carrot. There is very little precedent for the Federal Government to use the stick, however, they control every state in the Union and half the countries in the world thought the use of the carrot.
What is this carrot, you ask? Alabama receives $8.4 Billion in Federal money every year. We are among the most dependent states in the Union. We dare not resist the Federal Government on any policy issue they propose, lest we stop receiving this Federal revenue stream.
We've all seen in the news recently Trump bluntly stating that he will pull Federal money from cities that continue to pursue a so called "Sanctuary City" policy. Proposal 16 raises this question to the people of Alabama: "Do you think the Trump administration would pull Federal money if Alabama enforced its pre Roe-v.-Wade-protection-of-babies law? What would be Vice President Pence's counsel to President Trump if Governor Bentley stops abortion in Alabama?"
Perhaps a more salient question is whether Governor Bentley would actually consider acting on Proposal 16. In this facet, Proposal 16 may be naive. While it's true that Governor Bentley ran on a pro-life platform, and while it's true that he tweeted after the Pro-Life March in Washington, "Everyone is endowed with the right to life, especially the unborn. I will always #StandforLife," it's also true that there is little-to-no evidence of Governor Bentley ever acting on his pro-life profession.
A tree is known by its fruit. What kind of tree do we have in our Governor? We know he cares about the lottery. We know he cares about building prisons. But, does he care about protecting pre-born persons?
Opinion | We are like a petulant child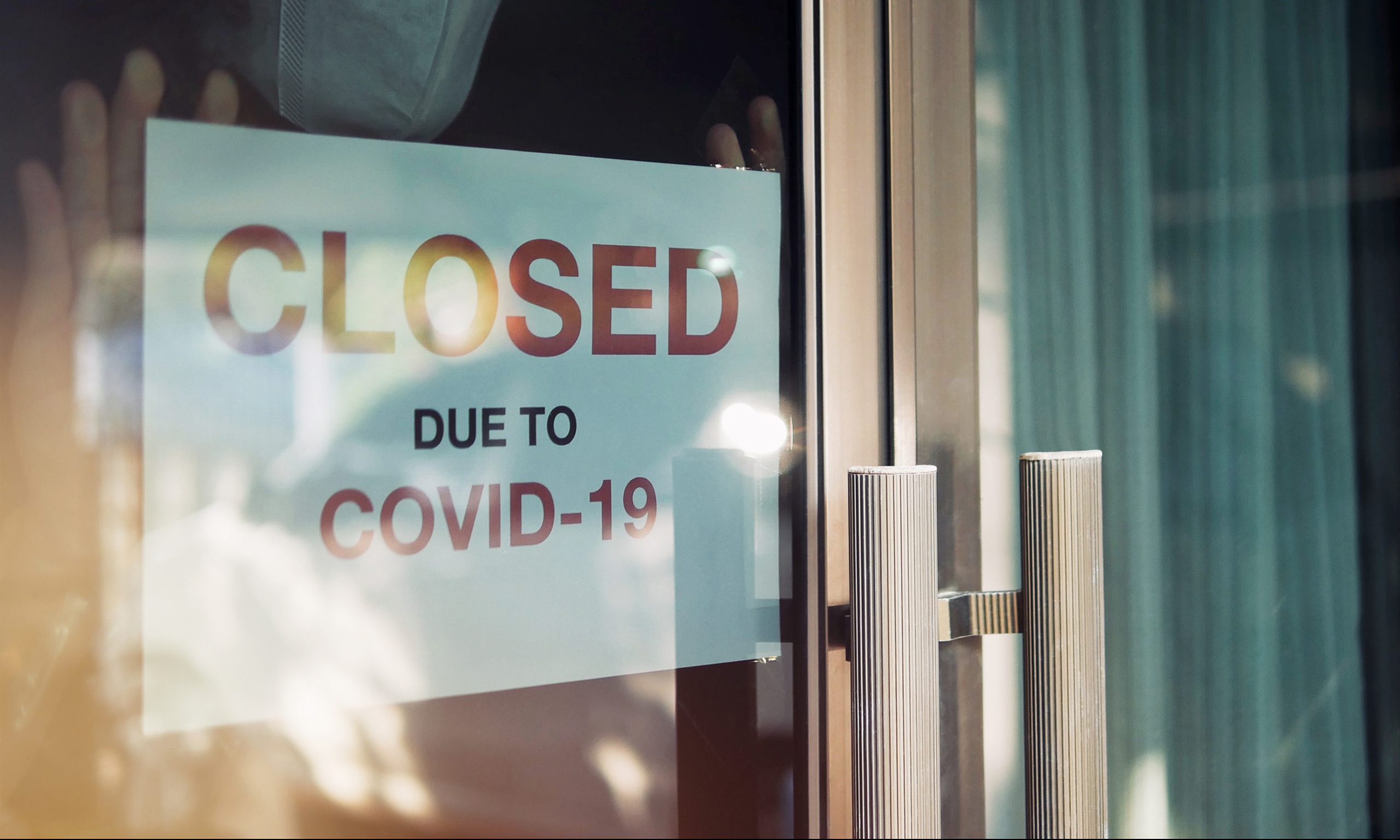 I guess we're done. Despite a shutdown that lasted weeks, apparently state leaders were twiddling their thumbs, wishing, like Donald Trump, that COVID-19 would just magically disappear.
It isn't, though, is it?
Here are the grim facts: We've got record numbers of new cases daily. Hospitalizations are also at record numbers. Health care workers are burning through personal protective equipment. Plans are moving forward to reopen public schools, colleges, and universities in August, only a few weeks away.
Dr. Anthony Fauci, the director of the National Institute of Allergy and Infectious Diseases (the nation's top infectious-disease official), says states with high and growing caseloads should consider shutting down again. As painful as that would be, it's advice leaders in hotspots like Florida, Georgia, California, Texas, Arizona, and, yes, Alabama, must seriously consider.
For Alabama, though, don't hold your breath. You're going to need it to fight the virus.
What is the alternative? Allowing COVID-19 to infect most everybody in a particular area – in this instance, the entire stateof Alabama – and that means increasing deaths and permanent health problems, especially among the most vulnerable: our older populations and people with underlying health issues.
My wife is one of those people, with liver and heart deficits. Except for one trip to the veterinarian for one of our pups last month, Veronica has not been out of our house since March, except for doctors' appointments and to have blood draws or COVID-19 tests.
She had a second COVID test this week, before a scheduled cardio ablation to try to get her heart rhythm calmed down. Her COVID test was negative and the procedure took place and, at least for now, is a complete success. Her heart is in sinus rhythm and her heart rate is around 55 bpm.
As hard as it was on Veronica Wednesday, at least she got Versed. I had to drop her off at University Hospital at 5:30 a.m. and drive away to my undisclosed location on UAB's campus. I was not allowed to stay with her because of the high number of novel coronavirus hospitalizations at UAB. During the procedure, the doctor inserts a tube in an artery through her groin, much like a heart catheterization. She's had two such procedures this year alone, and a couple others where the doctor went through a wrist and another through her neck.
I've been with her for those other invasive procedures, for her comfort and, frankly, for mine. I psychologically didn't handle Wednesday's separation well, but I had lots of close friends talk be back from the cliff. And even with everything going on at UAB, the health care workers communicated with me really well, and her cardiologist called shortly after he completed her procedure. Veronica's recovery nurse was Preston, a former student of mine.
Still, it's scary times, and I'm pretty protective of Veronica, just as she is of me.
So here we are, practically throwing in the towel on COVID-19. Doing what's right is just too hard. The science guides us, and we ignore the guidance, like some petulant child. We turn our backs on what will keep us safe, because what will keep us safe is too hard for us. Even if we have to do it for just a few weeks.
We refuse to wear our masks and make scenes at stores that won't let us in if we don't. We take risks like having a big boat parade in Gulf Shores with thousands of people to honor Donald Trump, yet another petulant child.
The virus is a hoax, we're told, but it's one that has killed more than 130,000 Americans and permanently injured thousands and thousands more.
So let's get back to work and open the schools and enjoy large gatherings at the lake without masks.
And, for some of us, let's die.