Opinion | 3M dumped harmful chemicals around Decatur for years. It's time the public knew the consequences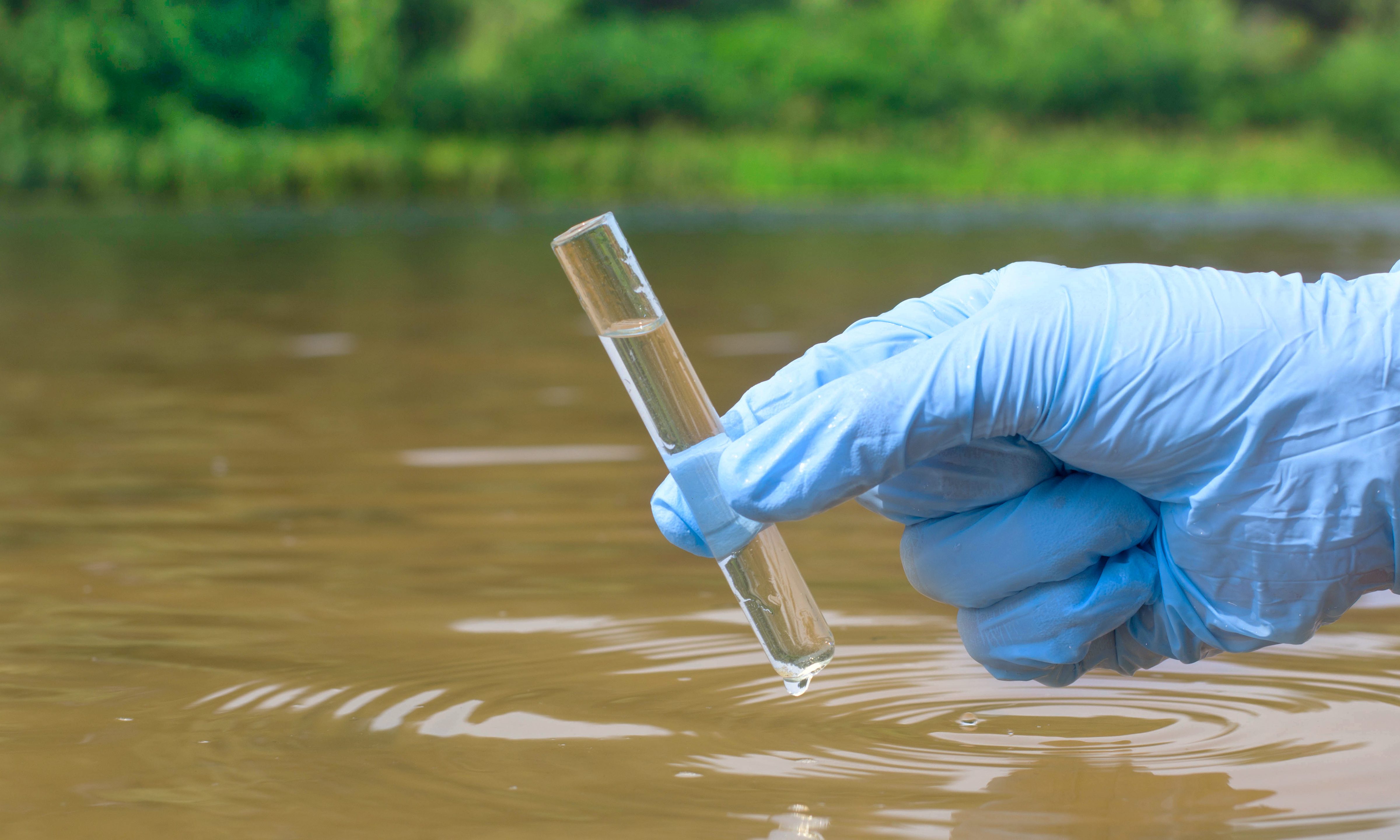 Every afternoon during seventh grade basketball practice, I and everyone else on the team would make as many trips as allowed to the water fountain just outside the gym doors to gulp down enough water to keep us from passing out. 
After school some days, we would ride our bikes to an old creek near the middle school and spend hours splashing around, catching crawdads and doing dumb things. 
In the summer, if we were lucky, someone's parents would take us swimming at the Aquadome — a city-owned swimming pool that is covered by an odd, greenhouse-like dome. 
Turns out, all of that water was probably poison. 
I grew up in Decatur, where 3M apparently poisoned every square inch of land it could find to dump industrial waste. 
That might be a bit of hyperbole, but not by much. 
They're finding old dump sites that 3M "forgot" all over the place in Morgan and Lawrence counties, and Decatur has that poison seeping into everything. From drinking water to runoff, to the ground under an old middle school to local waterways and the Tennessee River. 
The old middle school where they've recently found high concentrations of PFOA and PFOS contaminants — which were in chemicals that 3M used to create non-stick cookware in the 1970s and 80s — was named Brookhaven. It's where I and a whole bunch of my lifelong friends spent our sixth-, seventh- and eighth-grade years. 
We knew way back then that the school, which closed a few years ago, was built on top of an old landfill. We knew this because there were rampant tales of the school sinking an inch or two every few years. I have no idea if this was true, or if it was just one of those old rumors that one group of kids told to a younger group of kids and no one had Google to check. 
But we never heard a word about chemicals being dumped at the site. 
Neither did Decatur City Schools. 
We know that because DCS, tired of waiting on the City of Decatur to file suit and demand compensation for cleaning up this 3M mess, filed notice with 3M and the EPA last week that it intends to sue the company for cleanup costs. 
That notice follows reports from an investigation of the old landfill site conducted earlier this year by GHD Services, and commissioned by 3M. That report found extremely high levels of PFOA and PFOS at the 40-acre landfill site. 
Of the 40 acres, DCS owns about 15 around Brookhaven. The City of Decatur owns the rest, including the Aquadome and the land where several little league ball fields sit. 
The team that filed the notice is the same legal team that negotiated a $35 million settlement out of 3M and another $4 million out of Daikin America last year for the West Morgan-East Lawrence Water Authority. 
The Water Authority sued over PFOA/PFOS contamination of the Tennessee River seeping into the county drinking water, making it unsafe. 
And it is unsafe. 
At even low levels, researchers have found links between the chemicals and cancer, thyroid disease, immunotoxicity and high cholesterol. The presence of the chemicals at the Brookhaven site was 11 times higher than recommended by the EPA. 
The EPA is still working out just what acceptable levels should be for PFOS/PFOA chemicals, but significantly lowered the acceptable recommended amounts a few years ago after testing found the chemicals to cause health problems at much lower concentration levels. 
In the meantime, it has become increasingly obvious that 3M was dumping this junk all over the place around Morgan and Lawrence. Reporting by WHNT's Chelsea Brentzel has turned up a number of dump sites and forgotten illegal releases into local waterways. 
Both the City of Decatur and Decatur Utilities, along with 3M, are defendants in two lawsuits over the chemicals seeping out of landfill areas and into waterways. A number of council members and prominent residents in Decatur have called on the city to file cross-claims against 3M and Daikin. 
So far, that hasn't occurred. In fact, the opposite of that has occurred. 
Last week at a council meeting, council members were presented by the city's attorney with non-disclosure agreements to sign concerning the ongoing legal matters with 3M. The matters the council members weren't allowed to discuss if they signed the NDA included potential health risks to the public. 
Get that? If 3M revealed in court documents in these legal matters that the Brookhaven site, for example, contained contaminants that could kill small children, the council members would have been legally bound to keep that info quiet. 
They didn't sign it. 
And I'd like to thank them for that. Because it's very likely that this poison has been making people — our friends, neighbors, family members and even our pets — sick for decades. 
It's time for people to know what's what. To know where it was dumped and where it seeped into water. To know whether the unexplained cancer or thyroid issues might finally have an explanation. 
Or to simply know that everything is safe. 
And we'd really appreciate it if someone would clean up this mess.
Print this piece
Alabama Clean Fuels Coalition joins nationwide call for clean fuels, vehicles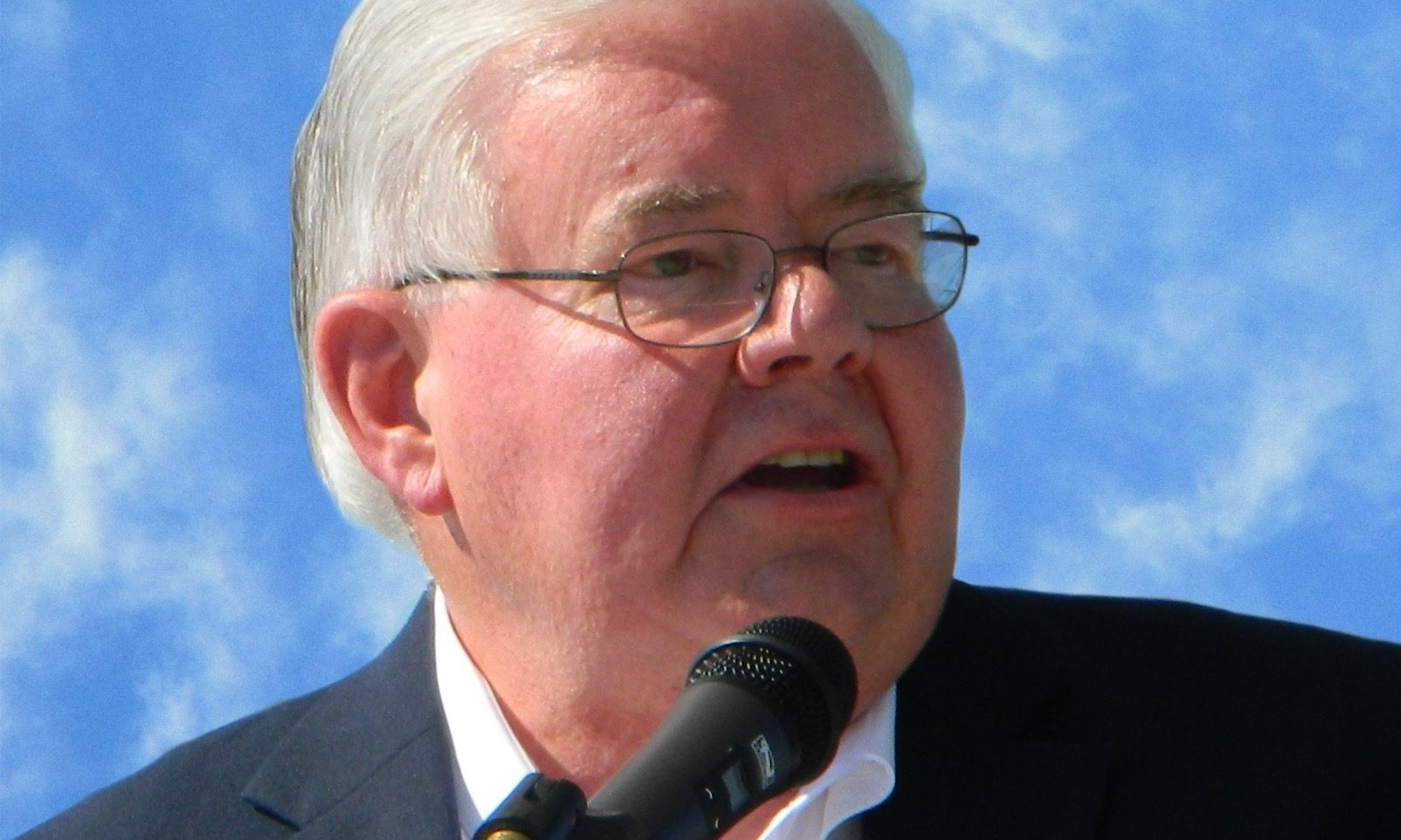 Representatives from the Alabama Clean Fuels Coalition will join clean transportation leaders from across the nation this week in Washington, D.C., to educate federal policy makers about the need to expand America's use of transportation alternative fuels, including biofuels, electricity, natural gas, and propane autogas. Altec Industries will also participate in Energy Independence Summit 2020, the nation's premier clean transportation policy event, on February 10-12.
"Despite the recent drop in gasoline prices, gas prices remain extremely volatile and we continue to send more than $200 billion per year to OPEC and other nations for oil," said Mark Bentley, Alabama Clean Fuels Coalition Executive Director. "We are going to Washington to help our representatives understand that Alabama and the United States must aggressively expand our use of alternatives to petroleum-based fuel if we are to stabilize gas prices, decrease our reliance on foreign oil, and maintain and create domestic jobs in the transportation energy industry."
According to the U.S. Department of Energy, there are about 1.8 million alternative fuel vehicles on the road in the United States and nearly 70,000 alternative fueling stations.
In Alabama a number of clean transportation projects are underway across the state, including:
• Partnering with Clean Cities coalitions in Georgia and South Carolina on a U.S. DOE competitive grant award of $4.6 million! In Alabama, the award will fund the addition of a compressed natural gas (CNG) public fueling station at Clean Energy's liquid natural gas station in Birmingham, add CNG fueling for Waste Management's refuse fleet in Tarrant and add UPS electric delivery vans in Montgomery.
•
The Birmingham
-Shuttlesworth
International Airport
has opened
a public access CNG station on Airport Highway
.
•
Alabama Power has partnered with
more than
40 companies to add "workplace" electric vehicle charging infrastructure across the state
.
•
The Alabama VW Beneficiary Mitigation Plan
has completed the first round of funding, awarding $5.8 million to fund alternative fuel projects, including additional propane school buses in Mobile County, two electric school buses in Fort Payne, an electric waste truck for the City of Mobile and more.
•
Alabama A&M University is adding two electric buses in the summer to provide student transportation
.
•
Birmingham City schools
has joined
Mobile County Schools, Tuscaloosa City Schools, and Franklin County Schools in adding propane autogas
–
powered school buses to their fleets.
Those are just a sampling of the clean transportation projects underway in Alabama.
Transportation Energy Partners (TEP), the Summit organizer, reports that Summit participants will have the opportunity to interact with top Administration officials, including leaders from the Departments of Energy, Transportation, and the U.S. Environmental Protection Agency. In addition, Summit participants will take their message about the need for ongoing federal support for alternatives to petroleum-based fuels to more than 200 Congressional offices.
"American industry has demonstrated the ability to produce high performing technology to meet the demand for cleaner fuels and vehicles," said Alleyn Harned, President of Transportation Energy Partners. "However, insufficient and inconsistent government incentives and support hinder companies' ability to make the long-term investments required to sustain these clean transportation solutions. We need stable and predictable federal investments to enable fleets and technology developers to make sound long-term planning and investment decisions."
About the Alabama Clean Fuels Coalition: The Alabama Clean Fuels Coalition (ACFC), is a nonprofit membership-based organization and is the state's principal coordinating point for alternative fuels and advanced technology vehicles. ACFC is a designated Clean Cities coalition by the U.S. Department of Energy. The promotion of clean, renewable, domestic energy sources helps reduce our dependence on foreign oil, improves local air quality, and increases economic development investments in our local communities. For more information, please visit www.alabamacleanfuels.org or call 205-402-2755.
About Transportation Energy Partners: Transportation Energy Partners (TEP) is national non-profit organization that brings Clean Cities coalition leaders together with the clean transportation industry to advance policies that will reduce American dependence on petroleum-based fuels. TEP works closely with and provides policy support to the nearly 90 Clean Cities coalitions and their 15,000 stakeholders in 45 states andthe District of Columbia. Since 1993, the Clean Cities coalitions have played a leading role in implementing local programs and projects to deploy alternative fuels, vehicles, and infrastructure. The Clean Cities coalitions and their stakeholders have displaced more than 9.5 billion gallons of petroleum through the use of alternative fuels and vehicles, hybrid-electric vehicles, idle reduction technologies, fuel economy, and low-level fuel blends.
Print this piece