Tickets available for Feb. 8 Birmingham climate change dialogue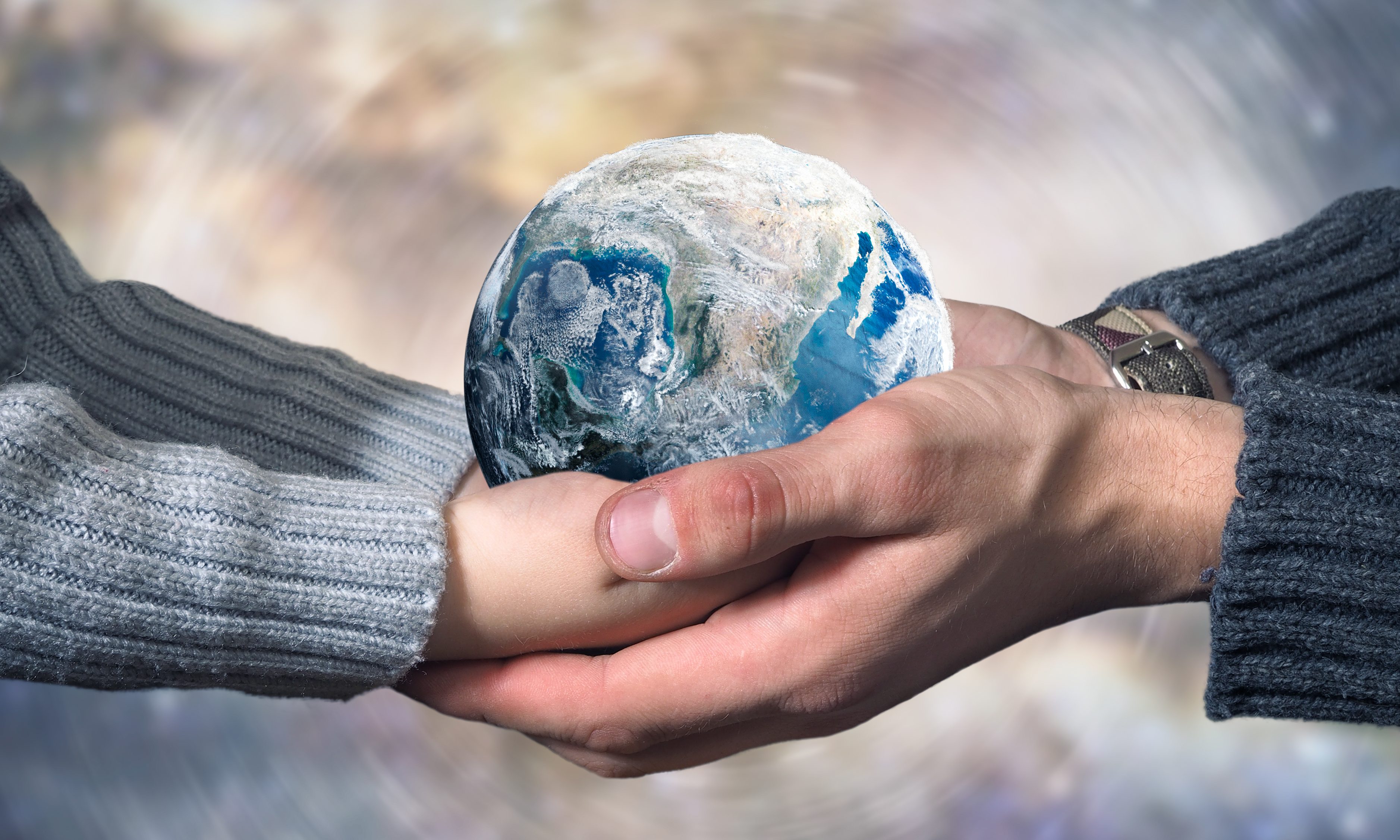 Organizers of an upcoming event in Birmingham hope those who attend – climate scientists, business and faith leaders, energy sector representatives and the public alike – will engage one another on climate change and discuss what each can do to help.  
"People have been reluctant to look carefully at solutions, because they've been too busy questioning the problem," said Joyce Lanning, former assistant professor in the Graduate School of Public Health at the University of Alabama at Birmingham and a founding member of the Birmingham chapter of the Citizens' Climate Lobby/Education, which is hosting the event. "But I think that it is so evident now that folks aren't questioning whether or not we have a problem. Now we're looking at what can we do about it." 
Entitled "Faith Meets Business: Climate Solutions for the Common Good," the event will take place on Saturday, Feb. 8 from 8:30 a.m. until 2:30 p.m (with the option to remain and network until 4 p.m.), at the McWayne Science Center in Birmingham.  
Speakers include atmospheric scientist Katharine Hayhoe, a political science professor and director of the Climate Science Center at Texas Tech and lead author of the second, third and fourth U.S. National Climate Assessments, and  James McClintock, professor of polar and marine biology at the University of Alabama at Birmingham who has spent decades researching sea life and climate change impacts in the Antarctic. 
There is also to be a panel discussion on climate solutions to include:
John Northrop, Birmingham leader of Citizens' Climate Lobby/Education

Jack West, vice president and counsel at EnPower Solutions

Bambi Ingram, interim director of Sustainability at the University of Alabama at Birmingham. 

Seth Hammett, chair of Energy Institute of Alabama. 

Jonathan Belcher, president of Signature Homes. 
An additional panel titled "For the Common Good" will feature: 
 Michael Malcom, founder and executive director of Alabama Interfaith Power & Light and People's Justice Council.

Ivan Holloway, executive director of Urban Impact, a revitalization effort of the Birmingham Civil Rights District. 

 Laszlo Juhasz, operations manager of the Vehicle Innovation Center at New Flyer in Anniston. 
"What we really want is to get people to the table who come from different angles," Lanning said. "What does it look like to me? What do I think would be a good solution? What can we do more of? What's missing? What would I like to know more about? Just begin that kind of problem solving conversation." 
The event would be a success, Lanning said, if everyone who attended came away with new information and a personal decision about their next steps. 
John Northrop, head of the Birmingham chapter of Citizens' Climate Lobby/Education, retired director of the Alabama School of Fine Arts and a former environmental reporter for the Birmingham Post-Herald, told APR on Tuesday that organizers plan to continue holding these events into the future. 
"We hope that this particular event will kind of catalyze an ongoing conversation and growing attention locally to this issue, and to the need for action," Northrop said. "We see the climate issue as something that touches everybody, one way or the other."  
Tickets are $25 for the public, $15 for students, and attendees must register in advance by Feb. 4 by visiting climatesolutionsforall.org. 
"We encourage and urge people to come join us, Lanning said of the upcoming event. "Because the more points of view we've got the better off we are." 
Longtime Alabama State Parks manager Tim Haney honored for lifetime service
Several Alabama State Parks employees were honored at the recent Alabama Restaurant and Hospitality Association's Stars of the Industry Awards gala.
The Alabama Restaurant and Hospitality Association honored 43-year State Parks veteran Tim Haney with its Industry Icon Award at the recent 2020 Stars of the Industry Awards gala.
Haney currently serves as Alabama State Parks' Operational Supervisor for the North Region, his latest post in a career that started with the parks system in 1977.
"Tim Haney's dedication and commitment to the Alabama State Parks system is unmatched," said Chris Blankenship, Commissioner of the Alabama Department of Conservation and Natural Resources. "Everyone in the parks system admires and respects Tim. He's done it all during his career, from leading individual parks to now overseeing 10 parks and guiding them to financial security while implementing innovative programs."
"There is no doubt that Tim Haney is one of the most respected and appreciated people within the State Parks system," Blankenship said, "and it's wonderful to see ARHA honor him for his many years of dedicated service."
The Icon Award is largely considered the ARHA's lifetime achievement award.
Haney joined the Alabama State Parks system as a parks worker at DeSoto State Park in 1977 and became a ranger at Joe Wheeler State Park in 1981. His career has included stints as assistant manager, assistant superintendent or superintendent at DeSoto, Joe Wheeler and Oak Mountain State Parks.
In 2016, Haney became Operational Supervisor for the North Region of the parks system, giving him responsibility to oversee 10 parks. His list of successes includes achieving financial profitability among all 10 parks, erasing decades of backlogged maintenance to park facilities, creating new and innovative recreational programs, and leading the parks through the recovery from multiple natural disasters.
"Tim Haney has been a mentor to so many state parks employees during his more than four decades serving in our parks," said Greg Lein, Director of the Alabama State Parks System. "No one loves the parks system more, and I am pleased that he was honored by the ARHA in such a meaningful way."
Several other State Parks employees or others connected to the parks ranked among the finalists for several other awards at Monday's 2020 Stars of the Industry Awards gala:
Renee Raney, Small Hotelier of the Year Award: A 20-year parks veteran, she serves as superintendent at Cheaha State Park and manages a park with a hotel, restaurant, general store, swimming pool, cabins, chalets, group lodge, campground and historic buildings.
Emily Vanderford, Spirit Award: A five-year employee of the parks system, she spearheaded and managed the implementation of a new system-wide online reservation system, which launched in August 2020.
Back of the House Restaurant Employee of the Year, Dathan Terry, The Lodge at Gulf State Park | A line cook at The Lodge for two years, he is known as a reliable and hard worker who does whatever is necessary to get the job done.
Front of the House Restaurant Employee of the Year: Braquette Blair, The Lodge at Gulf State Park | A server assistant in Foodcraft, Blair has an unstoppable work ethic and has served as a banquet server, in-room dining server and restaurant server.
Best New Culinarian of the Year: Jacob Gibson, The Lodge at Gulf State Park | Gibson's colleagues recognize him as a rising star in the culinary industry who has shown a willingness to share his talent and knowledge with others.
Hotelier of the Year: Bill Bennett, The Lodge at Gulf State Park | Since joining Valor Hospitality Partners in June 2013, he has served as Director of Sales, Regional Director of Sales and General Manager. His experience has proven invaluable in the successful opening and operation of The Lodge at Gulf State Park.