Tickets available for Feb. 8 Birmingham climate change dialogue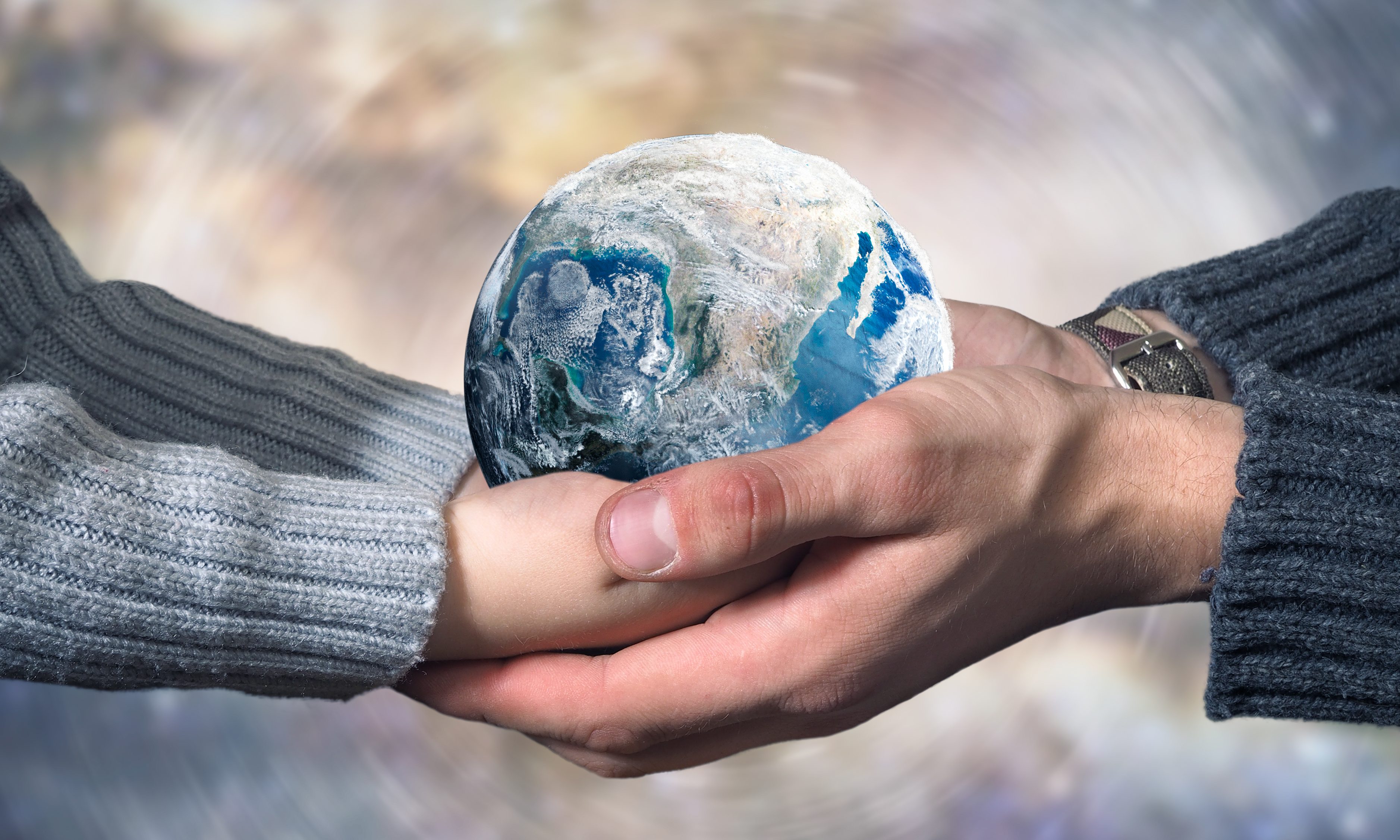 Organizers of an upcoming event in Birmingham hope those who attend – climate scientists, business and faith leaders, energy sector representatives and the public alike – will engage one another on climate change and discuss what each can do to help.  
"People have been reluctant to look carefully at solutions, because they've been too busy questioning the problem," said Joyce Lanning, former assistant professor in the Graduate School of Public Health at the University of Alabama at Birmingham and a founding member of the Birmingham chapter of the Citizens' Climate Lobby/Education, which is hosting the event. "But I think that it is so evident now that folks aren't questioning whether or not we have a problem. Now we're looking at what can we do about it." 
Entitled "Faith Meets Business: Climate Solutions for the Common Good," the event will take place on Saturday, Feb. 8 from 8:30 a.m. until 2:30 p.m (with the option to remain and network until 4 p.m.), at the McWayne Science Center in Birmingham.  
Speakers include atmospheric scientist Katharine Hayhoe, a political science professor and director of the Climate Science Center at Texas Tech and lead author of the second, third and fourth U.S. National Climate Assessments, and  James McClintock, professor of polar and marine biology at the University of Alabama at Birmingham who has spent decades researching sea life and climate change impacts in the Antarctic. 
There is also to be a panel discussion on climate solutions to include:
John Northrop, Birmingham leader of Citizens' Climate Lobby/Education

Jack West, vice president and counsel at EnPower Solutions

Bambi Ingram, interim director of Sustainability at the University of Alabama at Birmingham. 

Seth Hammett, chair of Energy Institute of Alabama. 

Jonathan Belcher, president of Signature Homes. 
An additional panel titled "For the Common Good" will feature: 
 Michael Malcom, founder and executive director of Alabama Interfaith Power & Light and People's Justice Council.

Ivan Holloway, executive director of Urban Impact, a revitalization effort of the Birmingham Civil Rights District. 

 Laszlo Juhasz, operations manager of the Vehicle Innovation Center at New Flyer in Anniston. 
"What we really want is to get people to the table who come from different angles," Lanning said. "What does it look like to me? What do I think would be a good solution? What can we do more of? What's missing? What would I like to know more about? Just begin that kind of problem solving conversation." 
The event would be a success, Lanning said, if everyone who attended came away with new information and a personal decision about their next steps. 
John Northrop, head of the Birmingham chapter of Citizens' Climate Lobby/Education, retired director of the Alabama School of Fine Arts and a former environmental reporter for the Birmingham Post-Herald, told APR on Tuesday that organizers plan to continue holding these events into the future. 
"We hope that this particular event will kind of catalyze an ongoing conversation and growing attention locally to this issue, and to the need for action," Northrop said. "We see the climate issue as something that touches everybody, one way or the other."  
Tickets are $25 for the public, $15 for students, and attendees must register in advance by Feb. 4 by visiting climatesolutionsforall.org. 
"We encourage and urge people to come join us, Lanning said of the upcoming event. "Because the more points of view we've got the better off we are." 
Bidens suggest that Hurricane Sally due to climate change
Former Vice President Joe Biden and his wife, Dr. Jill Biden, released a joint statement this week on Hurricane Sally, suggesting that the hurricane and fires in the West are due in part to or exacerbated by climate change.
"Jill and I are praying for everyone from the Gulf Coast in Louisiana, Mississippi, Alabama, Georgia, and Florida and up the East Coast into the Carolinas as Hurricane Sally unleashes fury and flood that are leaving hundreds of thousands of people without power and evacuating their homes and businesses," the Bidens wrote. "Our hearts are also with everyone in California, Oregon, Washington, Colorado, and across the West who have lost everything and the firefighters and first responders who are risking their lives as the wildfires rage on and ash falls from an orange sky."
"Every year the devastating impacts of climate change — in billions of dollars in damage, in immeasurable loss of lives and livelihoods — sets new records of destruction in big cities, small towns, on coastlines, and farmlands across the country," the Bidens wrote. "It is happening everywhere. It is happening now. And it's all happening while we fight off a historic pandemic and economic recession."
But it doesn't have to be this bad, the Bidens wrote.
"We have to come together as a nation guided by science that can save lives," the Bidens wrote. "And grounded by economics that can create millions of American jobs — union jobs — to make us safe, stronger, and more resilient to a changing climate and extreme weather that will only come with more frequency and ferocity."
"And we have to keep the faith in the capacity of the American people — to act, not deny, to lead, not scapegoat, and to care for each other and generations to come," the Bidens concluded.
Hurricanes are not new to the Alabama Gulf Shore. Since 1852, at least 27 hurricanes have hit the state of Alabama gulf coast, with Katrina in 2005 being the most recent until Sally on Wednesday.
By comparison there were four hurricanes to strike the state between 1912 and 1917 and five between 1852 and 1860.
Democrats claim that President Donald Trump's policies on climate change are having a negative effect on the planet and that a Biden administration would be better at reducing U.S. CO2 emissions.
Biden and Trump will be on the Nov. 3 general election ballot.