Fire at Gadsden Black Lives Matter activist's business being investigated as arson
Gunn said he believes whoever burned his business is angry over his involvement in the movement.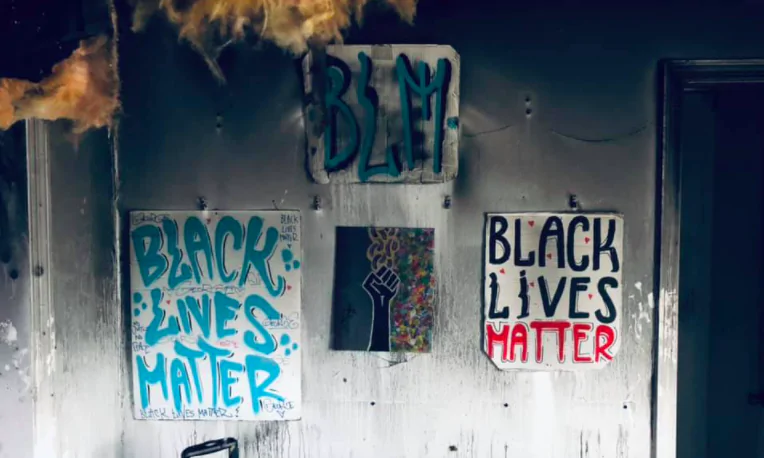 Jerome Gunn said he's not sure what's next after someone broke into his Gadsden business and set it ablaze Wednesday evening, but he said he thinks he knows why it was done. 
The Detroit native who lives in Birmingham said his auto detailing and salon business was also a meeting place for the local Black Lives Matter group. Gunn said he believes whoever burned his business is angry over his involvement in the movement. 
The Gadsden Times first reported the incident, reporting that the Gadsden Fire Marshal said the fire was definitely arson and was being investigated by the fire and police departments. 
Gunn also fed the homeless from his business each Sunday, many of whom are white, he said. The food and water he'd stored in his business was ruined in the fire, he said. When the tornadoes hit in Jacksonville in 2018 he paid for hotels for people who'd lost their homes, he said, and he did the same when a Gadsden apartment complex burned in October. 
"With that being gone it's really going to hurt me tremendously," Gunn said of his business and charity work. "I told my wife she's going to need to be strong and stand by me. I'm at my lowest point." 
Gunn said for months he's received hateful letters at his business and home. He read a recent letter he received, which was filled with expletives and racially derogatory language. "Why did you come to Gadsden to start trouble? Oh yeah. Because in Detroit you're just another n****r," the letter reads. 
"They've been mad since we started Black Lives Matter Gadsden, and then with the marches and protests, all that stuff, they hate it," Gunn said. 
A Black Lives Matter Gadsden march in June that started at Gunn's business ended peacefully, but counter-protesters surrounded a Confederate Monument honoring Emma Sansom near city hall, sparking tension that resulted in two of the counter-protestors being briefly detained. 
Police in riot gear kept the two groups separated. Some of the white counter-protestors came carrying improvised weapons and wearing protective gear. None of the Black Lives Matter protestors, many of whom were white, carried such gear, according to APR's coverage of the march. 
There was another, smaller march on Tuesday, back to the Emma Sansom monument, Gunn said. He's unsure if that latest march drove someone to burn his business, but said he's certain it was a hate crime. 
Gunn said he has insurance on the building but was told because it will take time for the investigation to be completed, and for the samples from the scene analyzed at a lab, it may be seven months before the insurance company can help. 
Gunn said he knows there are some out there who hate his involvement with the Black Lives Matter movement, but that there is also plenty of "love out there," too. He sees that love in the people who come out to march along with the group, people of all colors and all ages.
He's not sure what he'll do about his business but said he won't stop working with the Black Lives Matter movement or helping those in need. A friend of Gunn's set up a GoFundMe account for those wishing to donate to Gunn, which can be found here. 
Civil rights leader Bruce Boynton dies at 83
The Dallas County Courthouse Annex will be renamed in honor of Boynton and fellow Civil Rights Movement leader J.L. Chestnut.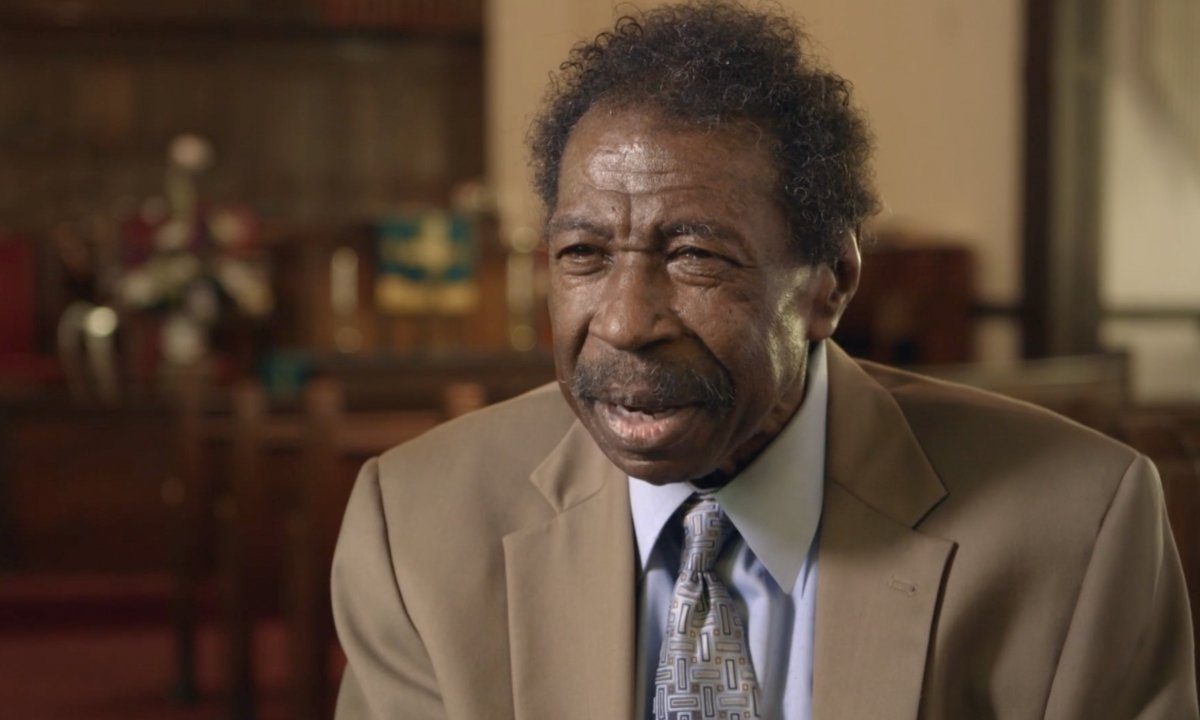 Selma attorney and Civil Rights Movement leader Bruce Carver Boynton died from cancer in a Montgomery hospital on Monday. He was 83. The Dallas County Courthouse Annex will be renamed in honor of Boynton and fellow Civil Rights Movement leader J.L. Chestnut.
"We've lost a giant of the Civil Rights Movement," said Congresswoman Terri Sewell, D-Alabama. "Son of Amelia Boynton Robinson, Bruce Boynton was a Selma native whose refusal to leave a "whites-only" section of a bus station restaurant led to the landmark SCOTUS decision in Boynton v. Virginia overturning racial segregation in public transportation, sparking the Freedom Rides and end of Jim Crow. Let us be inspired by his commitment to keep striving and working toward a more perfect union."
Boynton attended Howard University Law School in Washington D.C. He was arrested in Richmond, Virginia, in his senior year of law school for refusing to leave a "whites-only" section of a bus station restaurant. That arrest and conviction would be appealed all the way to the U.S. Supreme Court where Boynton and civil rights advocates prevailed in the landmark case 1060 Boynton vs. Virginia.
Boynton's case was handled by famed civil rights era attorney Thurgood Marshal, who would go on to serve on the U.S. Supreme Court. The 1960 7-to-2 decision ruled that federal prohibitions barring segregation on interstate buses also applied to bus stations and other interstate travel facilities.
The decision inspired the "Freedom Rides" movement. Some Freedom Riders were attacked when they came to Alabama.
While Boynton received a high score on the Alabama Bar exam, the Alabama Bar prevented him from working in the state for years due to that 1958 trespassing conviction. Undeterred, Boynton worked in Tennessee during the years, bringing school desegregation lawsuits.
Sherrilyn Ifill with the NAACP Legal Defense Fund said on social media: "NAACP LDF represented Bruce Boynton, who was an unplanned Freedom Rider (he simply wanted to buy a sandwich in a Va bus station stop & when denied was willing to sue & his case went to the SCOTUS) and later Bruce's mother Amelia Boynton (in Selma after Bloody Sunday)."
His mother, Amelia Boynton, was an early organizer of the voting rights movement. During the Selma to Montgomery Voting Rights March in 1965, she was beaten on the Edmund Pettus Bridge. She later co-founded the National Voting Rights Museum and annual Bridge Crossing Jubilee in Selma. His father S.W. Boynton was also active in the Civil Rights Movement.
Bruce Boynton worked for several years at a Washington D.C. law firm but spent most of his long, illustrious legal career in Selma, Alabama, with a focus on civil rights cases. He was the first Black special prosecutor in Alabama history and at one point he represented Stokely Carmichael.
This year has seen the passing of a number of prominent Civil Rights Movement leaders, including Troy native Georgia Congressman John Lewis.