Rewriting the 1901 Constitution One Article at a Time
By Bill Britt
Alabama Political Reporter
MONTGOMERY–Throughout its history, Alabama has operated under six Constitutions, the current one is dates from 1901.
The Alabama State Constitution is a massive document well over 360,000 words long. To put that into context; that is 12 times longer than the average state constitution in the United States. It is 40 times longer than the actual Constitution of the United States of America. About 90 percent of the document's length, as of 2011, comes from its 827 amendments.
During the 2012 Legislative Session some updates to Articles 12 and 13 were approved by the State Legislature this November the citizens will vote to accept or reject those changes.
Sponsored by Representative Paul DeMarco (R-Homewood), HB357 and HB358 seek to update old verbiage in the over 100-year-old document.
"In the Alabama Constitution there are different sections that deal with different topics and subject matters," said DeMarco.
"As an example, back in 1901 we had Telegraph so we have removed that language. In 1901 we had the Gold Standard we don't have that anymore. We are just changing some language, it doesn't raise taxes or affect citizens rights in any way," he says.
Article 12, addressed in HB357, deals with corporations. He said, "In 1901 there was one corporate entity, 'corporations.' Now you have LLCs, LPs, PCs, S corporations, etc." The language would open up the constitution to address these separately according to statutes regarding the specific type of entity.
The second possible amendment, HB358, is to Article 13 regarding banking. It states:
"…relating to the general power of the Legislature regarding banks and banking, effective January 1, 2014, to include in that section existing provisions concerning unlimited duration, prohibitions on political subdivisions being stockholders or lending credit, and bank examination requirements…"
DeMarco said, "We have statutes in place that deals with all of that so it gives the flexibility when it comes to amending the business code and that is not something that you find in a charter for a state in the first place. We have had to amend it so many times."
There are words that no longer pertain to modern-day business transactions. "There is antiquated language such as language as 'telegraphs' in the corporate article so obviously that is outdated. It still keeps telephones in there but it takes that antiquated language," said DeMarco.
DeMarco has served on the Constitutional Commission Committee since coming to the Legislature in 2005.
"When I was first elected to office I was on the Constitutional Commission Committee we had a big public hearing and there were those who wanted to change almost every word of the Constitution and then there were those who wanted to change nothing, " says DeMarco.
He says that the commission decided to take an article-by-article to updating the document rather than a Constitutional convention that has been called for over the years.
"Calling a Constitutional convention to look at every word of the constitution with electing delegates and all that involves has never made sense to me," said DeMarco.
The article-by-article is a must more effective approach and much more precise.
He says that the article-by-article approach while slow also offers the most transparent and careful method.
"The whole idea of throwing out the whole constitution and starting from scratch did not make in sense to me," DeMarco explains, "The reason being because there are too many good things in it to just start all over."
DeMarco point out factors like the balance budget article as an example of why the 1901 Constitution should not receive a wholesale makeover as many have preposed.
"We don't want to change that. That is a very good provision in our constitution I wish we had that in Washington, DC," said DeMarco.
Why throwing out the proverbial baby with the bathwater. We don't need to change articles that protect the right of the citizen, so we must be cautious, thoughtful and go slow.
In late June the Constitutional Commission Committee will meet to consider next steps in the rewriting process. Last year the legislator passed a resolution that determined the order in which the articles would be addressed.
DeMarco says that the committee will be considering the Legislature Articles and the different rules in the legislative process in its next session.
Two top officials at Taylor Hardin resign as continued staff shortages result in assaults
The facility's director and director of nursing both abruptly resigned around July 24, and although there have been rumors as to why among staff, there's no clear indication why the two top facility officials left.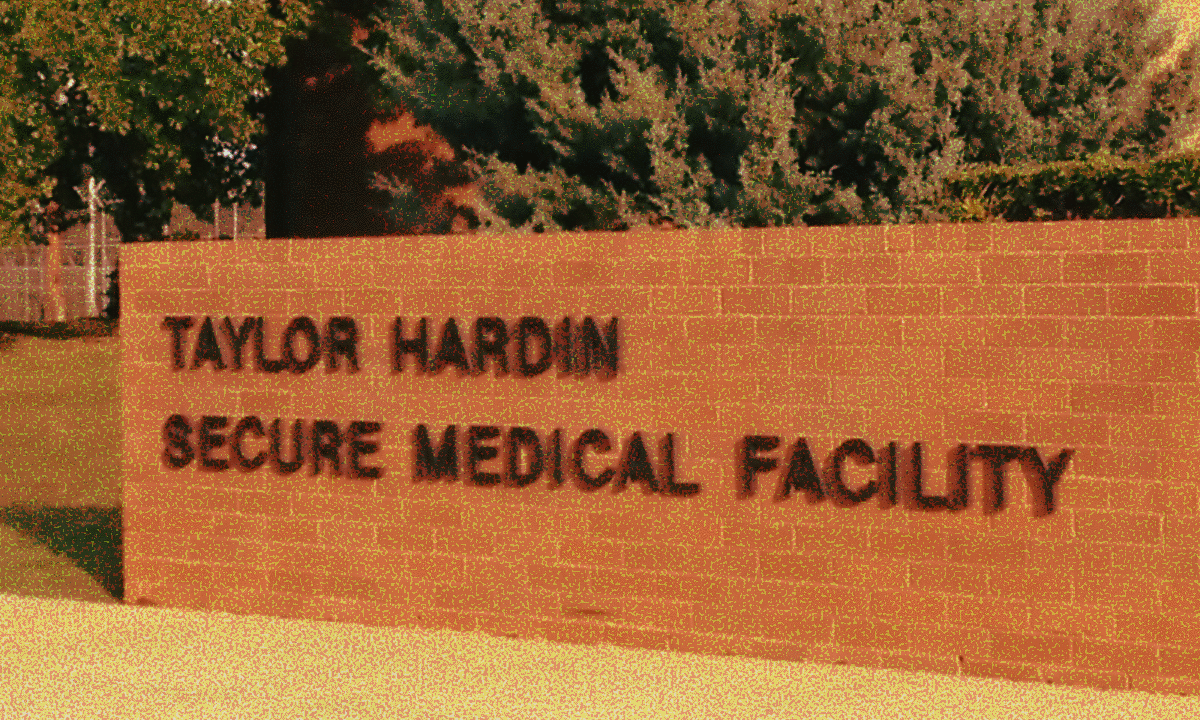 Staffing shortages at the Taylor Hardin Secure Medical Facility were resulting in dangerous conditions for patients and staff even before the COVID-19 pandemic, but the deadly disease is only exacerbating the problem, a worker at the facility told APR.
One of two workers there who were assaulted recently was hospitalized, and the facility's director and top nurse both mysteriously resigned abruptly in late July, said a Taylor Hardin employee, who asked not to be identified for fear of being fired for speaking about the incidents.
Taylor Hardin, the state's all-male secure 140-bed psychiatric facility, houses inmates who are awaiting pre-trial competency evaluations and others with serious mental illnesses.
The facility's director and director of nursing both abruptly resigned around July 24, and although there have been rumors as to why among staff, there's no clear indication why the two top facility officials left, the worker told APR.
"We had someone come in from Montgomery come in and basically just say that they just wanted to resign, which just didn't seem accurate," the worker said.
Attempts to find contact information for the former director and director of nursing were unsuccessful, but Kimberly McAlpine is acting director, according to the department's website.
APR was unable to confirm a rumor about what may have resulted in the resignations, and the Alabama Department of Mental Health (ADMH) through a spokeswoman declined to say when the two employees quit or why.
"We cannot comment on personnel matters at our facilities," an ADMH spokeswoman said in a message Tuesday.
There are two staff members hospitalized with COVID-19, the worker said, and two patients have died after testing positive for coronavirus.
An ADMH spokeswoman in a response to APR on Tuesday said that there have been 28 confirmed COVID-19 cases among residents at the facility. As of Wednesday, the department hadn't responded to a question about how many staff have become infected with the disease, but the worker said there have been several.
The employee said there needs to be as many as 10 forensic technicians – the people who monitor residents by the hour and do much of the daily tasks directly with them – per unit, but that currently there are approximately two for each unit.
"They do a lot. On top of taking care of these guys, they've got to clean up after them. Running meals. They're running up and down the halls to laundry. They're getting hit all the time, and they're starting pay is $10 bucks an hour," the worker, who is not a forensic technician, said. "And then they get mandated and then they're working 16-hour shifts."
Every patient must be checked every 15 minutes, but many require one-to-one supervision at all times, the worker said.
"We're supposed to have a bathroom monitor at all times. We haven't been able to have bathroom monitors," the employee said. "The bathroom is the one place where there's not a camera, so it can be really dangerous."
A lieutenant at Taylor Hardin was assaulted by a resident on July 30 and had to be taken by ambulance to a local hospital for treatment, but was expected to be able to return to work after a couple of weeks, the employee said.
Staffing shortages are making the facility more dangerous for the residents and staff alike, the person said, and the injuries continue to mount.
"There was another officer assaulted a few weeks ago, and they called a code and no one was able to respond to it," the worker said. "Finally it was called that an officer was down and staff were having to leave patients unattended to get down there."
ADMH also declined to answer APR's questions about the incident involving the officer or update a reporter on his condition.
"We cannot comment on personnel matters at our facilities, or issues that would fall under HIPAA protections," an ADPH spokeswoman wrote in a message to APR on Tuesday.
The worker said "we are having to reuse our PPE," which includes masks and gowns, and said that workers have begun wearing surgical masks over their department-issued N95 mask.
"The N95 is the main thing that we just don't have enough of, so we've been rationing our masks," the employee said.
"We have a full amount of PPE for staff at our hospitals," an ADMH spokeswoman said in response.
The worker's recent concerns about understaffing and an unsafe working environment at Taylor Hardin follow similar concerns of other staff detailed in a 2018 survey in which employees said they were overworked in an unsafe environment with inoperable video cameras, contraband, racial and gender discrimination and unreported incidents.
"We are very short-staffed, which is not safe for the patients or staff…," said one employee in the survey.
"Too much is swept under the rug – particularly regarding patient safety," said another.