SPLC uses justice system to end school pipeline to prison
By Bill Britt
Alabama Political Reporter
MOBILE – A growing amount of evidence is showing that a greater number of school children across the country are become a part of what is known the school-to-prison pipeline.
Everyday, many children, especially those in minority or poor areas are losing learning time due to suspensions.
Acts that once were thought childhood behavior are systematically being criminalized according to the Southern Poverty Law Center and other groups.
In its ongoing effort to fight the school-to-prison phenomenon the SPLC is targeting the widespread practice of denying Mobile County public school students their constitutional rights in an amended complaint filed in its federal civil rights lawsuit against the Mobile County Public School System.
The updated complaint addresses how, a year after filing the lawsuit, principals across the district continue to impose lengthy suspensions on students, often for minor misbehaviors, without giving parents the required notice and a hearing before the suspension. It also highlights how the district's top officials have turned a blind eye to the problem, according to SPLC.
"A lot of Mobile principals are making snap decisions to suspend students and deny them months of education, often for things like skipping class, talking back and tardiness," said Marion Chartoff, a senior staff attorney with the SPLC. "These short-sighted decisions not only deny students their constitutional rights, but too often cut short their entire education."
According to Judith Browne-Dianis, co-director of the Advancement Project, and a leader of the Forum for Education & Democracy., "These problems are so expansive that every year, more than 3 million students are suspended, and more than 100,000 are expelled. While the number of arrests nationally is unknown, we do know that in places such as Florida, over 20,000 students enter the juvenile justice system directly from school every year, mostly for misdemeanor offenses. Other states and districts around the country register similarly alarming numbers."
The SPLC says that in addition to having their constitutional rights violated, Mobile students are also being denied their right to an education. Last school year alone, school administrators imposed over 450 long-term suspensions–often for minor infractions like repeated tardies. Long-term suspensions in Mobile County Public Schools can last from 11 days until the end of the semester, and many students receive no education during this time.
In a 2009 report by The Children's Defense Fund Cradle to Prison Pipeline, it was found that for every 100 white students enrolled in Alabama public schools, there were 5.8 suspensions. For very 100 black students enrolled in Alabama public schools, that number more than doubled to 18.3 suspensions.
The study found that in Alabama, 9.8 percent of youths ages 16 to 19 were neither enrolled in school nor high school graduates.
The SPLC originally filed a federal civil rights lawsuit in May 2011 against the Mobile County Public School System on behalf of six students who missed more than 445 school days in one academic year due to suspensions for apparent minor misbehavior such as untucked shirts or failing to carry a school ID.
Numerous studies have shown that students who are suspended are much less likely to graduate from high school. And students who do not graduate from high school cost the community millions of dollars in lost economic activity, increased social costs and increased crime.
A 2012 report from the US Department of Education found that, black students, especially boys, faced much harsher discipline in public schools than other students.
Although black students made up only 18 percent of those enrolled in the schools sampled, they accounted for 35 percent of those suspended once, 46 percent of those suspended more than once and 39 percent of all expulsions, according to the Civil Rights Data Collection's 2009-10 statistics from 72,000 schools in 7,000 districts, serving about 85 percent of the nation's students. The data covered students from kindergarten age through high school.
The zero tolerance policies instituted in school around the country have led to these types of numbers according to SPLC and others who are fighting for a more rational approach to school discipline.
Multiple studies have revealed that the shift to a reactive and punitive model of discipline for student infractions has not decreased school disruptions. They have also shown that abdicating the role of disciplinarian to school resource officers or other local law enforcement has proven to have a negative impact on eduction and a increase of student dropout rates. These factors have led to what has come to be known as school-to-prison pipeline.
A study by the SPLC states, "Some schools see few options available to them and have resorted to a standardized 'zero tolerance' approach to school discipline applying mandatory exclusionary punishments for a wide range of misbehavior, rather than taking circumstances into account in deciding whether and how to punish the child. But zero tolerance policies not only fail to address the underlying causes of misbehavior–they also tend to cause more problems than they solve.
While no one is condoning violent or threatening behavior within schools, most studies suggest that most offenses referred to the juvenile justice system are instances that should be addressed at school and at home.
Governor announces auto supplier IAC plans Alabama expansion
IAC is committing $34.3 million in new capital investment to expand its new manufacturing facility located in Tuscaloosa County.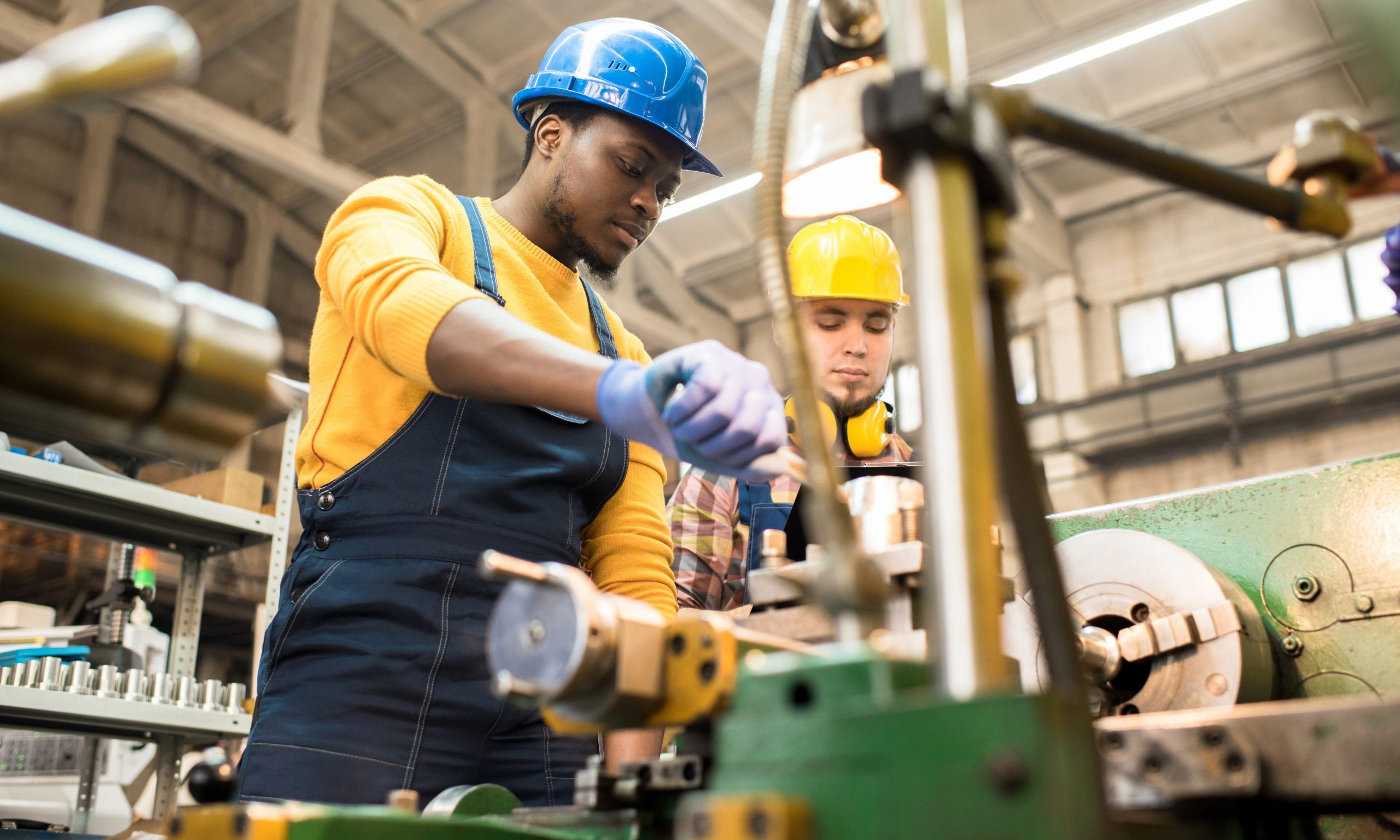 Gov. Kay Ivey announced Monday that International Automotive Components Group North America Inc. plans to invest over $55.9 million in expansion projects that will create 182 jobs at two Alabama facilities.
"International Automotive Components is a leading global auto supplier, and I am pleased that this world-class company is growing significantly in Alabama and creating good jobs in Cottondale and Anniston," Ivey said. "IAC's growth plans show that Alabama's dynamic auto industry continues to expand despite today's challenging environment."
Nick Skwiat is the executive vice president and president of IAC North America.
"Alabama was the logical choice due to its skilled workforce and proximity to the customer," Skwiat said. "We are excited to see the continued growth of the automotive industry in Alabama and we plan to grow right along with it. We thank the Governor and Secretary Canfield for their leadership in this sector."
IAC is committing $34.3 million in new capital investment to expand its new manufacturing facility located in Tuscaloosa County. This facility will produce door panels and overhead systems for original equipment manufacturers. That project will create 119 jobs at the production site in Cottondale.
IAC also plans to invest $21.6 million at its manufacturing facility located in the former Fort McClellan in Anniston. That East Alabama project will create another 63 jobs.
This project builds on a milestone 2014 expansion that doubled the size of the Calhoun County facility. There IAC manufactures automotive interior components and systems. Key components produced at the Anniston plant include door panels, trim systems and instrument panels for original equipment manufacturers.
IAC Group is a leading global supplier of innovative and sustainable instrument panels, consoles, door panels, overhead systems, bumper fascias and exterior ornamentation for original equipment manufacturers.
IAC is headquartered in Luxembourg and has more than 18,000 employees at 67 locations in 17 countries. The company operates manufacturing facilities in eight U.S. states.
"With operations around the globe, IAC is the kind of high-performance company that we want in Alabama's auto supply chain to help fuel sustainable growth," said Alabama Commerce Secretary Greg Canfield. "We look forward to working with IAC and facilitating its future growth in this strategic industrial sector."
Danielle Winningham is the executive director of the Tuscaloosa County Industrial Development Authority.
"International Automotive Components is a valued part of Tuscaloosa County's automotive sector," Winningham said. "We are grateful for IAC's investment in our community and the career opportunities available to our area workforce as a result of their investment."
"The City of Anniston is excited that IAC has made the decision to expand here. I have enjoyed working with the leadership at IAC, the Calhoun County EDC, and the state of Alabama to get this project finalized," said Anniston Mayor Jack Draper. "This is even further evidence that Anniston is indeed open for business."
Only Michigan has more automobile manufacturing jobs than the state of Alabama. Honda, Mercedes, Hyundai, Polaris, Toyota and soon Mazda all have major automobile assembly plants in the state of Alabama.