Shelby Introduces Bills to Address Deep Fiscal Challenges
By Brandon Moseley
Alabama Political Reporter
U.S. Senator Richard Shelby (R) from Alabama introduced dual legislative proposals to address our nation's deep fiscal challenges on Wednesday.
Sen. Shelby introduced a Balanced Budget Amendment to the U.S. Constitution to address the runaway spending that is imperiling the fiscal health of the nation.  If passed and ratified it would ensure that the federal government does not spend more money than it takes in each year.
Sen. Shelby also introduced a bill which would replace the existing tax code with a much simpler 17% flat tax on all income.
Sen. Shelby said, "We spend too much.  We borrow too much.  We tax too much.  We need straightforward solutions to these clear problems.  Instead of lurching from crisis to crisis and fixing nothing, we should carefully weigh and enact measures that will establish fiscal sanity, spark economic growth, and foster job creation.  In my judgment, these proposals will revive our economy by reducing government spending and creating an environment conducive to private sector growth."
The Shelby balanced budget amendment would require that the federal government not spend any more than it takes in and would cap federal spending at just 20% of the Gross Domestic Product (GDP).  Under President Obama the federal government has spent over a trillion more each year than it takes in and federal spending has been 24% of GDP…..a level not seen since World War II.  Shelby's balanced budget amendment would provide an exception for a war that is declared by Congress or in a year where three fifths of both Houses of Congress agree to waive the balanced budget requirement.
Sen. Shelby's Simplified, Manageable And Responsible Tax (SMART) Act would establish a flat income tax rate of 17 percent on all income.  There would be personal exemptions of: $14,070 for a single person;  $17,970 for a head of household; $28,140 for a married couple filing jointly; and $6,070 for each dependent.  Those allowances would be indexed to the consumer price index in order to keep up with  inflation.  To encourage savings earnings from savings would not be included as taxable income.
The SMART Act would save taxpayers the long hours spent poring over IRS forms and the fees paid for professional tax assistance.  Under the SMART Act, businesses would pay a 17 percent rate on net profits.  The simplified tax code would close loopholes and allow businesses to redirect resources away from tax compliance and toward expanding their businesses.
The U.S. national debt has increased from $10.6 trillion at the start of President Obama's first term to $16.4 trillion today.  The annual budget deficit is nearly seven times the amount it was five years ago ($1.1 trillion in 2012 versus $161 billion in 2007).
Senator Shelby is the ranking Republican on the Senate Appropriations Committee.
Three mental health crisis centers coming to Mobile, Montgomery and Huntsville
"Today marks a culture change in Alabama for treatment of individuals with mental illness and substance use disorders," Mental Health Commissioner Lynn Beshear said.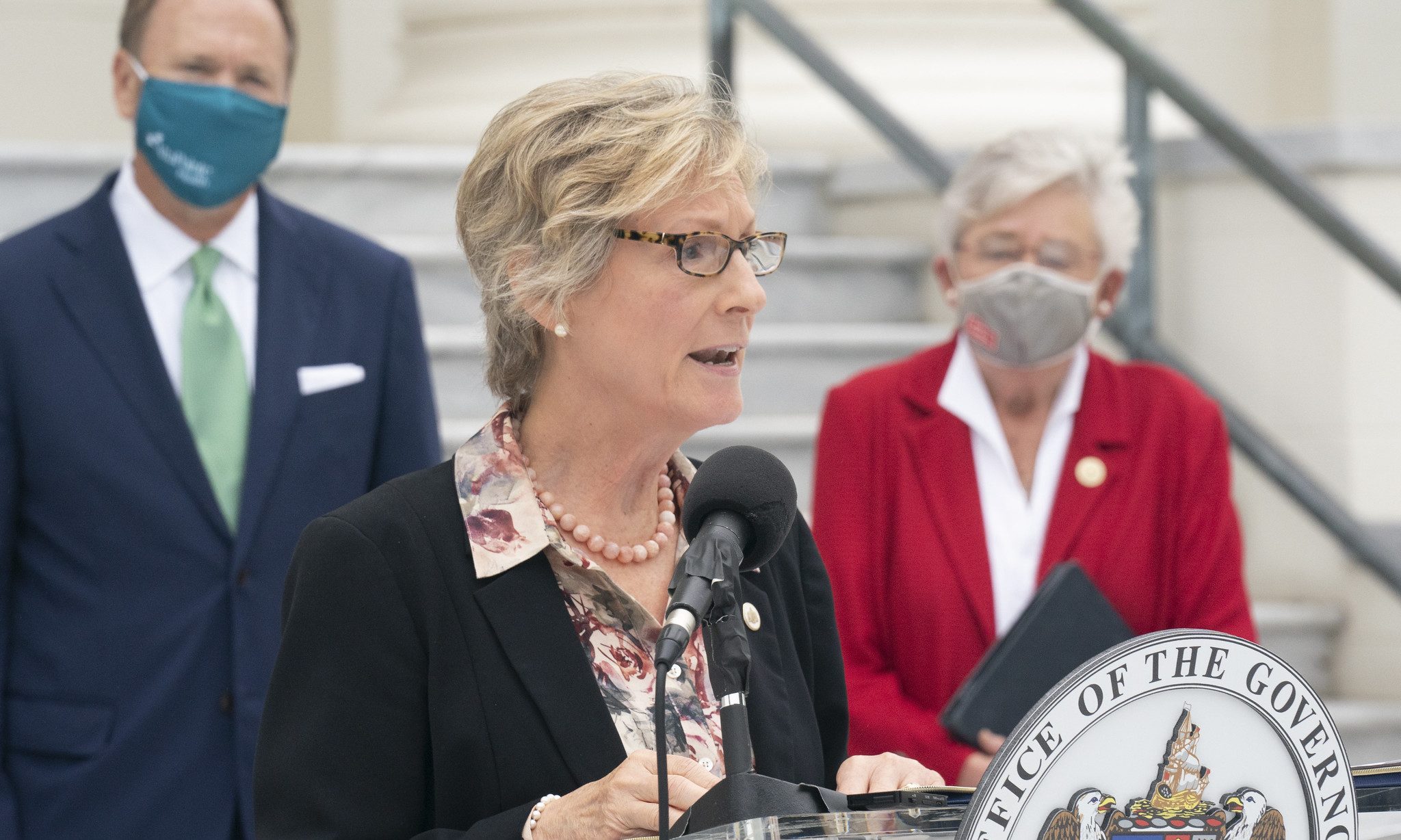 Gov. Kay Ivey on Wednesday announced an $18 million project to create three new mental health crisis centers to be located in Mobile, Montgomery and Huntsville. 
These centers, once in operation, will reduce the number of people suffering from mental health crises who are hospitalized or jailed, Ivey said during a press briefing in front of the Capitol Building in Montgomery. 
"When these facilities are open and fully staffed, these centers will become a safe haven for people facing mental health challenges," Ivey said. 
Lynn Beshear, commissioner of the Alabama Department of Mental Health, said during the briefing that the centers will provide "recovery based" care with "short term stays of a few hours, or up to a few days, to provide treatment, support, and connection to care in the community." 
"Today marks a culture change in Alabama for treatment of individuals with mental illness and substance use disorders," Beshear said. 
Beshear said AltaPointe Health in Mobile will operate one of the three facilities, and once built it is to serve Mobile, Baldwin, Clarke, Conecuh, Escambia, Monroe and Washington counties with 21 new beds, including 15 temporary observation beds. Altapointe will begin with a temporary space while constructing the new facilities, she said. 
Beshear said the Montgomery Area Mental Health Authority is partnering with the East Alabama Mental Health Authority and the Central Alabama Mental Health Authority to serve the 11 counties in Region 3 with 21 new beds, including 10 temporary observation and respite beds. 
"The regional crisis center will be located in Montgomery, and will be open to walk-ins and for drop off by law enforcement, first responders and referrals from emergency rooms," Beshear said. 
Wellstone Behavioral Health in Huntsville was selected to open the third center, and will do so at a temporary site while a new facility is being built, with the help of an additional $2.1 million from local governments, Beshear said. That facility will eventually have 39 beds, including 15 for temporary observation and 24 for extended observation.
"There's not a day that goes by that after-hours care is not an issue in our state," said Jeremy Blair, CEO of Wellstone Behavioral Health, speaking at the press conference. "And so I applaud the Department of Mental Health and the leaders for their efforts in recognizing that and taking it a step further and funding our efforts here." 
Asked by a reporter why a center wasn't located in Jefferson County, one of the most populous counties with a great need for such a center, Ivey said those residents will be served in one of the other regions. 
"Plans are underway to continue this effort. Today's beginning, with these three crisis centers, is just the beginning," Ivey said. 
Ivey added that request for proposals were sent out for these three centers and "it was a strong competition for the location of these three crisis centers." 
Alabama House Majority Leader Nathaniel Ledbetter, R-Rainsville, said during the briefing that more than a year ago, Ivey asked him what the state should be looking at, and that he replied "we're failing miserably in mental health."
Ledbetter said Ivey asked him to take on the challenge of correcting the state's response to mental health, and a team was created to do just that. 
"Working together, today's announcement will not only change Alabamians lives, but will help to save lives," Ledbetter said.