McClendon Lists Top Accomplishments of 2013 Legislative Session
By Brandon Moseley
Alabama Political Reporter
SPRINGVILLE–On Thursday, 'The Alabama Political Reporter' talked with state Representative Jim McClendon (R) from Springville about his opinion of the historic 2013 session of the Alabama Legislature.
Rep. McClendon said that the biggest success of the session was the passage of comprehensive Medicaid reform. McClendon said that reforming Medicaid has the potential of saving the state and the taxpayers a lot of money. Not only will that insure the state can continue to fund Medicaid; but the savings will also help the state better fund the prisons, the courts, and other state agencies, and it may even save some state agencies, while increasing the quality of coverage to Alabama's Medicaid beneficiaries. Rep. McClendon said, "Controlling Medicaid's ever increasing financial demand on Alabama's General Fund will help with funding of many other state agencies."
Also on Rep. McClendon's top list, was the passage of an education trust fund budget that included a teacher pay raise plus the state will assume cost of liability insurance. Alabama's teachers and education employees have had gross pay which has been flat since 2008 while their take home pay has actually dropped as teachers are having to pay more towards their retirement benefits. Previously teachers had been forced to join a union to get liability insurance coverage or pay for expensive coverage out of their own pockets. The state provided liability insurance will allow teachers and education workers to take home even more money by dropping their union dues and/or insurance premiums.
Rep. McClendon said that he thought that repayment of the Alabama Trust Fund was a bright moment of the session. Many legislators had promised the voters that they would repay the trust fund if voters approved the controversial $437 million trust fund raid in September. As promised, this was the first bill passed by the legislature.
Next on McClendon's list was passage of the Women's Health and Safety Act. The Women's Health and Safety Act (HB 57) sponsored by Mary Sue McClurkin (R) from Indian Springs holds abortion clinics to the same standard as other outpatient surgery clinics. One of the issues that HB 57 addresses is that out of state abortion doctors often perform the procedures then leave, so there is no doctor on the premises in case of complications. HB 57 requires that abortionists have to be present to deal with complications and to have hospital admitting privileges here in Alabama. Rep. McClendon said, "It only makes sense for all surgical clinics to be in compliance with requirements that help insure the safety of these women."
Next on Rep. McClendon's list is the Repeal of the 2012 property tax law that stripped many poor disabled people in Alabama of their property tax exemptions. Rep. McClendon said, "This new legislation repealed an act recently put forth that put new taxes on the disabled. Repealing this inadvertent burden was simply the right thing to do."
McClendon next listed passage of the 21st Century Workforce Act. The 21st century workforce act provides funding for upgrades and improvements in career and technical education facilities so that graduating students will be ready for the 21st century job market. Rep. McClendon said, "This is a prime example of job creation efforts by the lawmakers and the governor. Preparing our students to obtain good paying jobs will be good for everyone in the state."
McClendon mentioned the passage of better controlled substances tracking. Alabama is the leading state in prescription drug abuse. Many people in the state obtain prescription drugs, particularly pain killers, with the sole intent to sell on the black market to people for recreational use. Rep. McClendon sponsored House Bill 150. The state has had a database tracking controlled substances in place since 2006. HB 150 allows physicians and up to two of their designated employees to access that Prescription Drug Monitoring Program database maintained by the Alabama Department of Public Health. HB 150 allows the Alabama Medicaid Agency to be given access, as well. Prescribers of controlled substances in Alabama are required to report the dispensing of those drugs to the database and access to the system would allow doctors to track past prescriptions given to their patients. The database is designed to look for and identify drug abusers. Rep. McClendon said, "Cartels have moved into Alabama because of lax laws compared with surrounding states and this legislation will help curtail the flow of narcotics for street distribution."
Rep. McClendon said, "Finally, legislation dealing with firearm possession cleared up a long standing existing law that created confusion in our rights to bear arms.  Among other things, the new law will insure that every county will have the same rules. If a citizen is denied a pistol permit, a clear cut reason for the denial must be provided, and an appeal mechanism is now in place. A permit may be issued for up to 5 years if desired."
"Also of importance to families with school age children was the law that finally addressed failing public schools. Although the method of passage proved quite controversial, no one can argue the benefit of parental choices when a child is zoned for a notoriously bad school. Until the enactment of this bill, and the subsequent bill that fined tuned it, poor parents and children were without options. This will allow to transfer to a school that provides a higher quality of education and preparedness for entering the workforce. Until this legislation passed, no one effectively addressed the problem. The facts are astounding; 13% of our schools produce 60% of the dropouts, and a dropout is 8 times more likely to end up in prison. It is about time the problem of poor schools is addressed, and these two bills are a strong, though belated start," Rep. McClendon concluded.
Opinion | Clorox, anyone?
There is no comprehensive plan on how to hold the upcoming legislative session safely — not even a rudimentary one.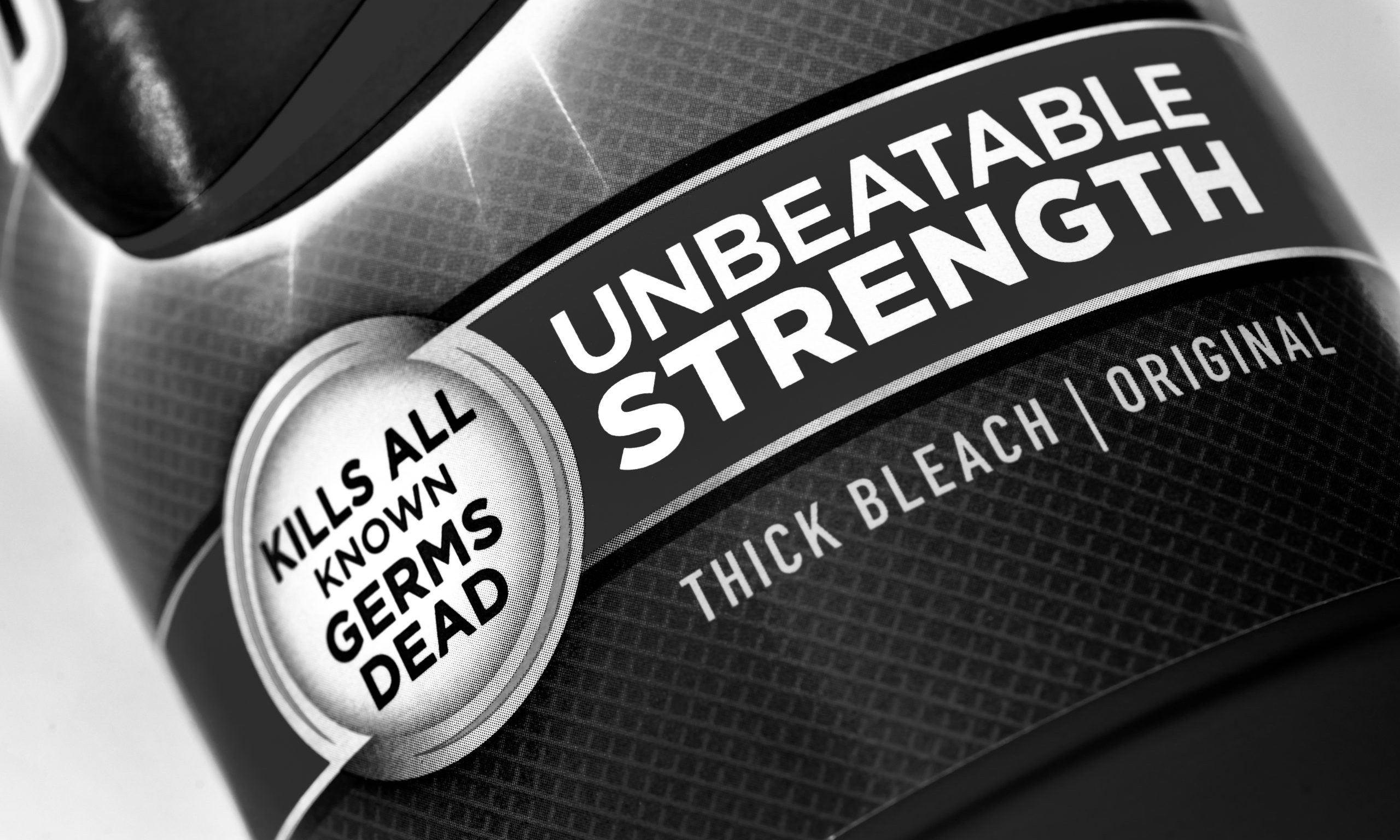 In less than 100 days, the state Legislature will return to Montgomery for the 2021 Legislative Session. As of now, there is no comprehensive plan on how to hold the session safely — not even a rudimentary one.
But perhaps there is a reason to keep the statehouse shuttered as the Legislature seems to have forgotten the governing principles that the nation was built upon, and (hint, hint) it was never a slogan.
One individual at the Statehouse said that there would be a vaccine by February, so why worry about holding Session as usual. Perhaps this individual also believes that a disinfectant cure or a UV light remedy is right around the corner. News flash, as of press time, intravenous Clorox and lightbulb suppositories are still in phase one trials.
Pandemic humor aside, the surprising thing would be if the Legislature actually had a plan at all.
There have been rumors of a plan, even mentions of one, too, but nothing that would allow lawmakers, lobbyists and the public to realistically gather to conduct the peoples' business in a relatively COVID-free environment.
We all want a miracle, but miracles are outside legislative purview, and while prayer is needed at the Statehouse, so is commonsense and a plan.
One plan in consideration is to limit the number of people who can enter the building. That's a bad idea because the public has a right to witness government action and advocate for causes.
At the end of the truncated 2020 session, the Legislature curtailed the number of people in the Statehouse, which violates the law and good government spirit.
Lawmakers come to Montgomery to do the peoples' business — at least that's what they say at campaign events and pancake breakfasts. Of course, they don't really conduct the people's business in Montgomery. That's just a figure of speech.
Legislators represent the people when they are running for office or giving chats at Rotary, but when most — not all — enter the Statehouse, they work for special interests.
Yes, some do care, and all are convinced they are doing a great job, but just like the plan to open the Statehouse safely on Feb. 3, it's sadly an absurd pretense.
The majority of the Legislature consists of Republicans, who used to have a firm sense of what the party represented. While I hate to offend my many friends, the current party couldn't find the most defining principles of traditional governance in our nation if you gave them a GPS and a flashlight.
Let me humbly run down a short list of things that should matter in no particular order.
For the list, I will turn to the 2006 book American Conservatism: An Encyclopedia: "Classical liberalism is the term used to designate the ideology advocating private property, an unhampered market economy, the rule of law, constitutional guarantees of freedom of religion and the press, and international peace based on free trade."
Classical liberalism has nothing to do with modern liberalism and everything to do with our Republic's founding. Classical liberalism underpins the Constitution's foundation, Federalist Papers and the vast majority of the founding generation's ideology, which created our nation's governing structure.
Private property rights are fundamental to what Jefferson called the pursuit of happiness.
And guess what is an individual's most precious piece of property? Their person. Yes, a person's body and mind are an individual's greatest possession. A person's right to live freely with only a minimum amount of government intrusion is essential to happiness. The government's job is not to tell us how to live, rather keep others from harming us, killing us or taking our stuff.
Every year Montgomery seems intent on an ever-expanding agenda to meddle in people's private lives.
Real estate and other property is significant but can't be thoroughly enjoyed if we are dead or in chains designed by the good intentions of the Legislature. Lawmakers are not to be the central planning committee for the soul.
The government should promote a relatively unhampered market economy. Tariffs anyone? Trade wars? No one wins a trade war. Everyone loses. Winning simply means the other side lost more or gives up. It's like a bar fight. Nobody wins it because everyone gets beaten up — but one got it worse.
How about the rule of law? I hear it talked about a lot, but the law must be just for everyone. If the law is applied unequally, is it really the law?
We hear a lot about Second Amendment rights as if that's the big one. But what about freedom of the press? Is that less important? As the nation's second president John Adams said, "Without the pen of Paine, the sword of Washington would have been wielded in vain."
The press is not the enemy of the people. Is there bias? Sometimes. Is there poor reporting? On occasion. But the real enemy are the politicians who defame or attempt to delegitimize the media for not supporting their political agenda. An AR-15 can be coercive but have a free county without a free press in impossible.
Freedom of religion is also paramount to our nation's principles as free people have a right to worship without government interference or mandate. But believe me, some religious leaders would see a government-imposed religion as long as it's the one they like. I often wonder, does religion require a strong man or strong faith? Today it's hard to tell. Like all rights, if you take away the freedom to worship or not, and the whole system of liberty fails.
Last but not least, international peace based on free trade: If a nation is making money by trading with another country, it doesn't have a good reason to bomb it. Likewise, the bounds of capital are generally stronger than political ideology. Money may not make the world go 'round, but a lack of it sure can unleash terrible conflict.
After this exercise in futility, I've decided I'm glad the Legislature doesn't have a plan to open the 2021 session. Why bother? Because the very ideals that genuinely make life, liberty and the pursuit of happiness a reality are the ones at greatest risk of being trampled upon by the Legislature.
Clorox anyone?