Republicans Angry Over Revelation that Administration Knew Millions Would Lose Health Insurance
By Brandon Moseley
Alabama Political Reporter
NBC News has revealed that when President Obama assured Americans that have health insurance they like they could keep their health insurance the administration knew (like everyone with any understanding of how insurance works knew) that that was untrue. Alabama Republicans were quick to join the chorus of conservative voices expressing outrage at the revelations.
Congresswoman Martha Roby (R) from Montgomery said in a video statement,
"Remember when President Obama said over and over again that 'if you like your health care plan, you will be able to keep your healthcare plan'? Well, it turns out that wasn't true, as thousands of Alabamians and millions across America are facing health insurance cancellations or skyrocketing costs."
Alabama State Senator Paul Bussman (R) from Cullman said on Facebook,
"The truth starts to finally be exposed by the mainstream media….I am truly concerned that Obamacare and the lack of honesty in government will destroy this country. The 'Greatest Generation' and veterans, who made this country the greatest country in the world, must be totally disgusted. Lying, underhanded deals, lack of personal responsibility, too many damaging handouts and programs that encourage laziness, etc. etc. SAD days in America! I pray daily for God's intervention."
The Speaker of the Alabama House of Representatives Mike Hubbard (R) from Auburn said on Facebook,
"The Obama Administration finally told the truth about Obamacare today. After four years of reassuring us that if we liked our health insurance policy, we would be able to keep it, the White House acknowledged that is not true. This is one reason why I have called on Washington to grant every American amnesty from this law."
Speaker Hubbard is circulating a petition opposing Obamacare Act.
Alabama Republican Party Chairman Bill Armistead wrote,
"The federal government refuses to release actual enrollment figures, presumably in attempts to mask the true level of failure of this political disaster. Every day, more and more Americans are finding out that their health care premiums are doubling and even tripling. The premium rises are impossible to afford. Even worse, people are receiving letters notifying them that their health care coverage is being dropped and now must find coverage through the exchange."
Rep. Roby said,
"President Obama broke his promise, and hardworking Americans who took the president at his word are paying the price. That's why this week I am co-sponsoring legislation that would make this right by protecting Americans who are losing their health plans because of ObamaCare. The 'Keep Your Health Plan Act' would allow health care plans available today on the individual market to continue to be offered so people have the option to keep what they have if they like it. The bill also ensures that Americans maintaining their health care plan as they were promised they could will not face a penalty under ObamaCare."
The "Keep Your Health Plan Act," was authored by Energy and Commerce Committee Chairman Fred Upton (R-MI). It promises that individual policy holders who like their healthcare are truly allowed to keep it as the President originally promised.
This current firestorm around the unpopular Patient Protection and Affordable Care Act (commonly called Obamacare) was started when NBC News's Lisa Myers and Hannah Rappleye wrote a piece in which they said,
"President Obama repeatedly assured Americans that after the Affordable Care Act became law, people who liked their health insurance would be able to keep it. But millions of Americans are getting or are about to get cancellation letters for their health insurance under Obamacare, say experts, and the Obama administration has known that for at least three years."
Policies that were written before the Affordable Care Act was passed were grandfathered in. Policies written between that date and December 31st were to expire and the insured would then convert to an Affordable Care Act compliant policy. The grandfather exception for the older policies is essentially worthless because insurers can not sell those policies any more.
Insurance is fairly simple: A large number of people purchase policies in case something (that is likely not to happen) happens. It takes a lot of people paying premiums and not using much healthcare to pay for one person who needs $1 million worth of quadruple heart bypass surgery. Those old grandfathered-in policies can't add new healthy people to their pool so as people in the pool age and need more healthcare. So over time that old grandfathered in pool inevitably becomes too unhealthy to remain viable for the insurance compnay so those policies inevitably go away.
Speaker Mike Hubbard said,
"The President said there is 'no sugarcoating' the horrible start to Obamacare. I'm glad we could finally agree on something. The cure, though, is not to fix what the President called 'kinks,' but to repeal this law immediately before it causes any more damage."
There may be one more red snapper weekend coming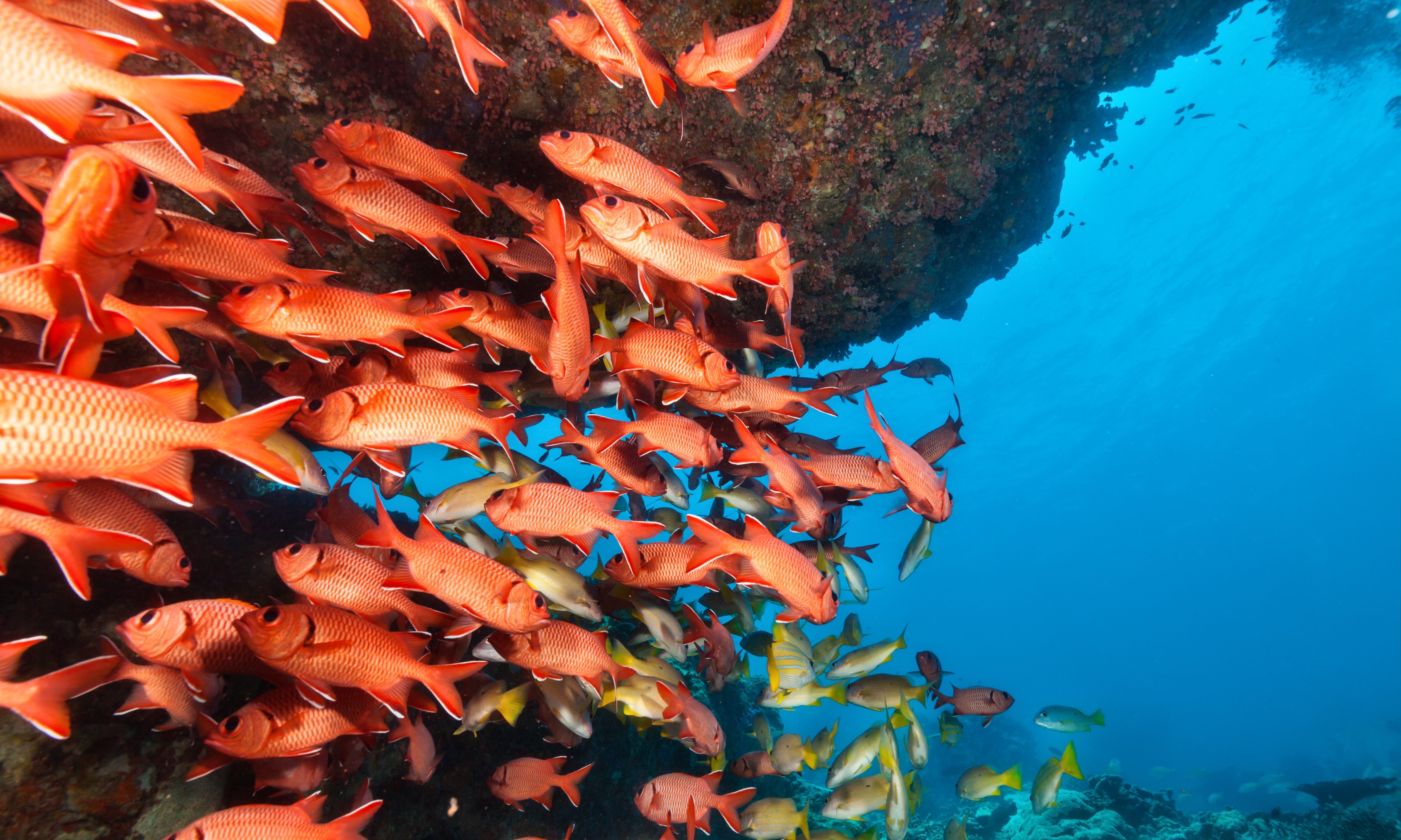 The Alabama Department of Conservation and Natural Resources announced Thursday that their preliminary 2020 red snapper numbers show that Alabama fisherman may have not reached their quota on the pounds of red snapper taken this year. This opens the possibility that the state may add a fall opportunity to catch the fish, which is highly prized by saltwater anglers.
Scott Bannon, the director of the Alabama Marine Resources Division, said that the preliminary harvest numbers for the private recreational sector indicate about 100,000 pounds remain in the quota of 1,122,622 pounds.
The red snapper season for private recreational anglers, which includes state charter vessels, was supposed to have originally lasted 35 days, beginning the Friday of Memorial Day weekend; however, state regulators cut the season to just 25 days when they noticed an uptick in the number of boats on the water this year compared to previous years.
It now appears that the state did not reach quota.
Bannon said he and Commissioner of the Alabama Department of Conservation and Natural Resources Chris Blankenship are discussing options that would give Alabama anglers another option to catch Alabama's most prized reef fish species.
"The private recreational angler season went really well even though we closed a little earlier than we anticipated," Bannon said. "The data showed a tremendous number of people took advantage of the season, especially with the opening earlier on May 22."
Bannon said that the MRD detected a significant uptick in angler participation this year when they analyzed the data.
"The average vessel trips for the season were 713 trips per day," Bannon said. "That means a lot of people went fishing compared to the last two years, which had an average of about 530 vessel trips per day."
Bannon believes that the coronavirus crisis was a major factor in more Alabamians going fishing this year.
"I think people took advantage to go snapper fishing when they could not participate in other activities," Bannon said. "They could not get on cruise ships. They couldn't go to Disney. People were not playing travel sports. Boating was considered a safe outdoor activity, so I do think the COVID-19 pandemic affected the snapper season. I think it prompted more people to go snapper fishing than we had in the past."
Bannon said that they might have shortened the snapper season even further than they did without Tropical Storm Cristobal, which significantly limited fishing on the third weekend of snapper season.
"Even after the second weekend, I had people tell me about the high number of boats they were seeing offshore," Bannon said. "They said there's no way we're going to make it to July 19. My thoughts were that as the season progresses the fervor dies down in July, and fishing gets a little tougher. Again, with not having other activities available, the weather outside that Cristobal weekend was really good and people went fishing."
"The Cristobal weekend slowed down the catch effort," Bannon explained. "You can also see the weekend days had much higher catch effort."
The five Gulf states were granted control of red snapper management in 2018. Alabama added Mondays to the weekend to try to spread out the effort and provide more opportunities to fish.
"I think adding Mondays was a success," Bannon said. "Some people felt that had a negative impact and reduced season length because of the Monday fishing. But if you add up all of the Monday effort, it is barely more than our peak Saturday. Mondays did exactly what we hoped it would do. It provided opportunities to avoid the Saturday chaos, allow people who work weekends an opportunity to go, and allow people who were on vacation who had to travel on Saturday to have an extra opportunity. And, if you were local, the feedback I got was they took advantage of Mondays instead of trying to fish on Saturdays when the effort was so high. They didn't fish any more because it was open on Mondays; they just fished a different day."
Red snapper season closed down after July 3.
"I know there was disappointment that we didn't have red snapper for the Alabama Deep Sea Rodeo, being the nation's largest fishing tournament," Bannon said. "With all of the other challenges the rodeo had with the COVID-19 issues and all the events that were canceled, I think they had the best event they could under the circumstances."
Alabama charter boat fleet still operates under federal management through NOAA Fisheries. The charter season opened on June 1 and ran straight through August 1.
"I think the charter season went really well, especially considering that, when the coronavirus first hit, a lot of people were canceling trips early in the year," Bannon said. "As boating was considered a safe activity, many of the boats adjusted their capacity so people felt comfortable and safe. They lost the Cristobal weekend just like everyone else, but they got to fish pretty consistently for the 62 days they were open. From my discussions with the captains, they considered it a very good season considering the COVID circumstances. And I think they'll have a good fall season as people still have limited outdoor activities. The charters will target other fish, like amberjack, which is scheduled to be open until October 31. They can also catch vermilion snapper (beeliners) and other reef fish species as well as king mackerel."
Bannon said that he was encouraged by the variety of sizes of red snapper.
"We had a large number of smaller fish, which we attribute to a strong year-class of fish," Bannon said. "Those younger fish will crowd those reefs. What you should see in the next year or two, those fish will be growing up around those reefs and then dispersing. We should be able to follow the year-class and see how it works out over the next few years."
What state regulators will do to allow more fishing opportunities for red snapper, or even if there will be another red snapper weekend, has not yet been determined.
August is the month to renew your hunting and fishing licenses.
Alabama has an enormous variety of outdoor opportunities for hunters and fishermen. You can literally hunt and fish year-round in Alabama. Unlike youth sports or attending sporting events, concerts, movies, shows or shopping, the whole family can participate in both hunting and fishing while still socially distancing and protecting themselves from catching and spreading the coronavirus.