Republicans Angry Over Revelation that Administration Knew Millions Would Lose Health Insurance
By Brandon Moseley
Alabama Political Reporter
NBC News has revealed that when President Obama assured Americans that have health insurance they like they could keep their health insurance the administration knew (like everyone with any understanding of how insurance works knew) that that was untrue. Alabama Republicans were quick to join the chorus of conservative voices expressing outrage at the revelations.
Congresswoman Martha Roby (R) from Montgomery said in a video statement,
"Remember when President Obama said over and over again that 'if you like your health care plan, you will be able to keep your healthcare plan'? Well, it turns out that wasn't true, as thousands of Alabamians and millions across America are facing health insurance cancellations or skyrocketing costs."
Alabama State Senator Paul Bussman (R) from Cullman said on Facebook,
"The truth starts to finally be exposed by the mainstream media….I am truly concerned that Obamacare and the lack of honesty in government will destroy this country. The 'Greatest Generation' and veterans, who made this country the greatest country in the world, must be totally disgusted. Lying, underhanded deals, lack of personal responsibility, too many damaging handouts and programs that encourage laziness, etc. etc. SAD days in America! I pray daily for God's intervention."
The Speaker of the Alabama House of Representatives Mike Hubbard (R) from Auburn said on Facebook,
"The Obama Administration finally told the truth about Obamacare today. After four years of reassuring us that if we liked our health insurance policy, we would be able to keep it, the White House acknowledged that is not true. This is one reason why I have called on Washington to grant every American amnesty from this law."
Speaker Hubbard is circulating a petition opposing Obamacare Act.
Alabama Republican Party Chairman Bill Armistead wrote,
"The federal government refuses to release actual enrollment figures, presumably in attempts to mask the true level of failure of this political disaster. Every day, more and more Americans are finding out that their health care premiums are doubling and even tripling. The premium rises are impossible to afford. Even worse, people are receiving letters notifying them that their health care coverage is being dropped and now must find coverage through the exchange."
Rep. Roby said,
"President Obama broke his promise, and hardworking Americans who took the president at his word are paying the price. That's why this week I am co-sponsoring legislation that would make this right by protecting Americans who are losing their health plans because of ObamaCare. The 'Keep Your Health Plan Act' would allow health care plans available today on the individual market to continue to be offered so people have the option to keep what they have if they like it. The bill also ensures that Americans maintaining their health care plan as they were promised they could will not face a penalty under ObamaCare."
The "Keep Your Health Plan Act," was authored by Energy and Commerce Committee Chairman Fred Upton (R-MI). It promises that individual policy holders who like their healthcare are truly allowed to keep it as the President originally promised.
This current firestorm around the unpopular Patient Protection and Affordable Care Act (commonly called Obamacare) was started when NBC News's Lisa Myers and Hannah Rappleye wrote a piece in which they said,
"President Obama repeatedly assured Americans that after the Affordable Care Act became law, people who liked their health insurance would be able to keep it. But millions of Americans are getting or are about to get cancellation letters for their health insurance under Obamacare, say experts, and the Obama administration has known that for at least three years."
Policies that were written before the Affordable Care Act was passed were grandfathered in. Policies written between that date and December 31st were to expire and the insured would then convert to an Affordable Care Act compliant policy. The grandfather exception for the older policies is essentially worthless because insurers can not sell those policies any more.
Insurance is fairly simple: A large number of people purchase policies in case something (that is likely not to happen) happens. It takes a lot of people paying premiums and not using much healthcare to pay for one person who needs $1 million worth of quadruple heart bypass surgery. Those old grandfathered-in policies can't add new healthy people to their pool so as people in the pool age and need more healthcare. So over time that old grandfathered in pool inevitably becomes too unhealthy to remain viable for the insurance compnay so those policies inevitably go away.
Speaker Mike Hubbard said,
"The President said there is 'no sugarcoating' the horrible start to Obamacare. I'm glad we could finally agree on something. The cure, though, is not to fix what the President called 'kinks,' but to repeal this law immediately before it causes any more damage."
Vaccines should protect against mutated strains of coronavirus
Public health experts say it will be some time before vaccines are available to the wider public.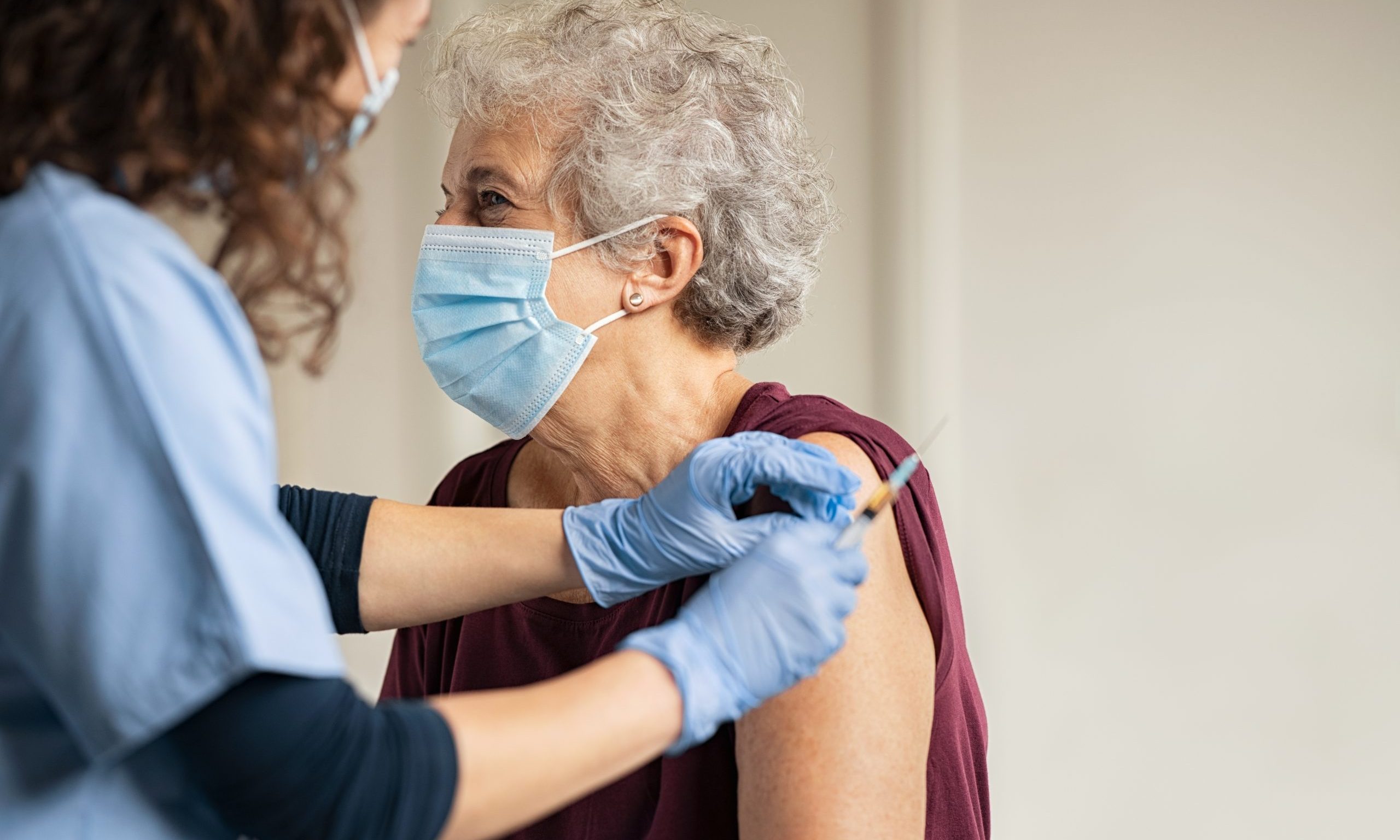 Multiple vaccines for COVID-19 are in clinical trials, and one has already applied for emergency use authorization, but how good will those vaccines be against a mutating coronavirus? A UAB doctor says they'll do just fine. 
Dr. Rachael Lee, UAB's hospital epidemiologist, told reporters earlier this week that there have been small genetic mutations in COVID-19. What researchers are seeing in the virus here is slightly different than what's seen in the virus in China, she said. 
"But luckily the way that these vaccines have been created, specifically the mRNA vaccines, is an area that is the same for all of these viruses," Lee said, referring to the new type of vaccine known as mRNA, which uses genetic material, rather than a weakened or inactive germ, to trigger an immune response. 
The U.S. Food And Drug Administration is to review the drug company Pfizer's vaccine on Dec. 10. Pfizer's vaccine is an mRNA vaccine, as is a vaccine produced by the drug maker Moderna, which is expected to also soon apply for emergency use approval. 
"I think that is incredibly good news, that even though we may see some slight mutations,  we should have a vaccine that should cover all of those different mutations," Lee said. 
Researchers at the University of North Carolina at Chapel Hill and the University of Wisconsin-Madison found in a recent study, published in the journal Science, that COVID-19 has mutated in ways that make it spread much more easily, but the mutation may also make it more susceptible to vaccines. 
In a separate study, researchers with the Commonwealth Scientific and Industrial Research Organisation found that while most vaccines were modeled after an earlier strain of COVID-19, they found no evidence that the vaccines wouldn't provide the same immunity response for the new, more dominant strain. 
"This brings the world one step closer to a safe and effective vaccine to protect people and save lives," said CSIRO chief executive Dr. Larry Marshall, according to Science Daily. 
While it may not be long before vaccines begin to be shipped to states, public health experts warn it will be some time before vaccines are available to the wider public. Scarce supplies at first will be allocated for those at greatest risk, including health care workers who are regularly exposed to coronavirus patients, and the elderly and ill. 
Alabama State Health Officer Dr. Scott Harris, speaking to APR last week, urged the public to continue wearing masks and practicing social distancing for many more months, as the department works to make the vaccines more widely available.
"Just because the first shots are rolling out doesn't mean it's time to stop doing everything we've been trying to get people to do for months. It's not going to be widely available for a little while," Harris said.