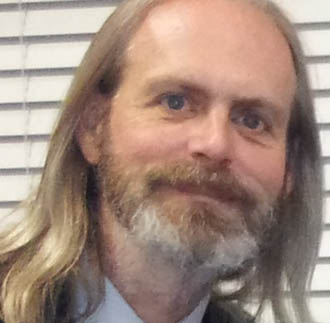 By Ronald King, MD, MPH, COL, USA (Ret)
Although it may not seem so on first glance, the implementation of the 2010 Legislative Double Dipping Prohibition Act (S.B. 3) in Alabama seems to have some unintended consequences. Everyone was excited and happy to finally be able to stick it to the fancy top hat wearing politicians who were getting a salary from the State for doing a job for the State while collecting their paychecks as peoples' representatives in Montgomery as well. It made sense – in this economy, no one works two jobs and gets two paychecks, right?  Well good riddance! Or not?
Turns out that much of that anger was directed toward legislators that had jobs in public education – it was easy then to tie these near exclusively liberal politicians to the Alabama GOP's favorite political boogeyman, the AEA, in order to foment the proper amount of outrage to carry this legislation to fruition. Legislators were so overcome by the outrage that swept this act through the halls of Montgomery, that even a feeble last minute attempt by Sen. Del Marsh (R) to add in a "grandfather clause" was drowned in the clamor.  The double dipping law was passed in 2010 and now "if a State legislator holds a State job in the 2014 election that legislator [will] have to choose whether or not he will stay in the legislator or be in that State job," according to Rep. Steve Clouse (R) said. He exemplifies one of many independently wealthy Republican legislators who will not have to choose between livelihood and representing the people.  However, exemptions were placed in the act for service in the National Guard and Medicaid providers among others; but loopholes were put in for sealed, competitively bid State contracts and lawyers appointed by the State.  Now, we stand about a year prior to the full implementation of this new restriction and some voices of dissent are beginning to rise.
Claims that the law unfairly discriminates against Democrat legislators now appear to be well founded. Sen. Quinton Ross (D) is director of adult education at Trenholm State Technical College, where he has worked for about 10 years and said he is running for re-election and might challenge the State's "Double-Dipping Prohibition Act" if necessary. Rep. Dexter Grimsley (D) is chief juvenile probation officer for Henry County, said he is running for re-election and will have to reluctantly step down from his job if he wins and the law is not changed. For over 30 years, Rep. John Rogers (D) has been senior executive director of minority programs at UAB and he has gone so far as to State the law may be unconstitutional.  He further wants Sen. Marsh' "grandfather clause" given a second chance.
Furthermore, it seems that some primarily Republican legislators continue to benefit from double dipping – they have just changed the flavor of the money and greatly enhanced the size of their scoops. For example, if you are a legislator who owns or benefits from a business that maintains contracts with the State of Alabama, that is perfectly legal, as long as the requirements of sealed, competitive bidding are met. Double dipping by benefitting from businesses because of one's position as a legislator is a far more egregious misuse of taxpayer funds and usually a much greater amount of money is involved. The law should be modified to except those whose State jobs (or State contracts) preceded their political career, and to include income from businesses receiving State contracts not JUST State employment. Let all legislators make an honest choice between serving in the legislature or serving their own pockets.
Currently, if you are a well-off business owner or have a shared interest in a company with private service contracts that involve the State like the speaker of the house, that is kosher. And if you happen to be a lawyer that gets an extra bit of State funds to provide legal services to the State, the republican supermajority and Governor think that is just fine too – but woe to you if you are an educator, chief probation officer or other State employee. In Alabama, we can all agree that this type of "ethics law" hits the democrat side of the aisle much harder than the GOP. It will lessen the resolve of some to even consider running for office, actively discriminating against those who want to be a voice for hard working families and are themselves heads of hard working households. Those independently rich, like Clouse, or business owners that will represent the interests of their ilk will be buoyed by this law. But I guess that's just an (un?)intended consequence.
Opinion | Hearings give public opportunity to weigh in on coal ash plans
ADEM will make sure the closure and cleanup of the coal ash sites will be done in a way that will protect the state's land and water resources now and in the future.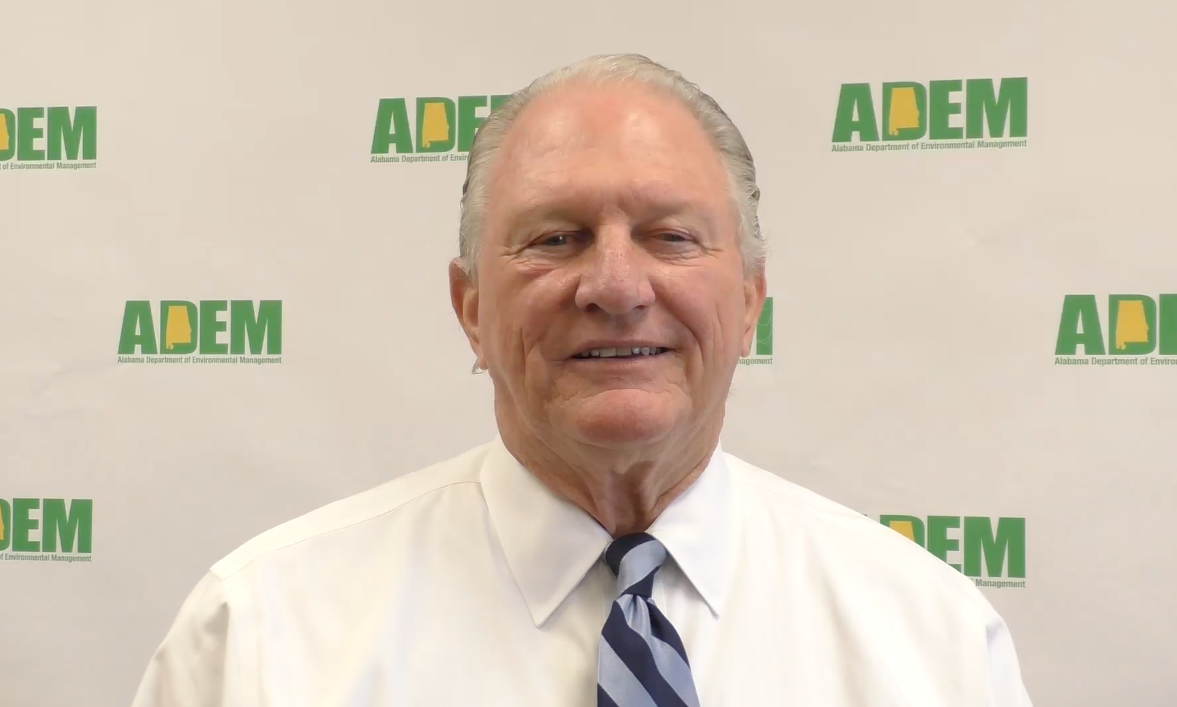 The mission of the Alabama Department of Environmental Management is to ensure for all Alabamians "a safe, healthful and productive environment." It's a mission that ADEM and its nearly 600 employees take very seriously.
Ensuring a safe, healthful and productive environment means more than simply being the environmental cop, though that certainly is part of ADEM's job. When the Alabama Legislature passed legislation in 1982 that led to the creation of ADEM, lawmakers' intent was for the agency to promote public health and well-being.
The term "healthful" in ADEM's mission statement speaks directly to that. ADEM's work is to contribute to the health of Alabama's environment and the health of all Alabamians.
An example of that work is managing the process that will determine how coal combustion residuals (CCR) – or coal ash – are dealt with in a safe and effective manner. Managing CCR promotes a healthful environment by protecting our land and water.
On Oct. 20, ADEM will hold the first of a series of public hearings on permits drafted by ADEM to require electric utilities to safely close unlined coal ash ponds at their power plants and remediate any contaminated groundwater. The hearings, and the comment periods leading up to them, give the public the chance to provide ADEM input on the requirements in the draft permits.
To understand how we got to this point today, let's go back to Dec. 22, 2008, in Kingston, Tenn. On that frigid night, the containment dike surrounding massive ponds holding decades worth of CCR produced by the coal-burning TVA power plant collapsed, spilling more than a billion gallons of coal ash sludge into the Emory River and onto 300 acres of land.
That spill drew the attention of regulators and the nation to the issue of coal ash storage, for which there was little regulation at the time. It also started the U.S. Environmental Protection Agency on the road to adopting a federal CCR rule, which took effect in 2015. The Alabama Environmental Management Commission approved a state CCR rule in 2018, patterned after the EPA rule.
The rules address two primary issues: closing coal ash ponds to avoid threats of spills into waterways or onto land, and preventing and cleaning up groundwater contamination from arsenic, mercury, lead and other hazardous elements that may leach from the coal ash.
Both the EPA and state rules give the electric utility operators two options in closing the ash ponds. One allowable method is to excavate the millions of tons of coal ash and either move the coal ash to a lined landfill or find an approved beneficial use for the ash. The other is to cap in place, where an impervious cover, or cap, is placed over the ash impoundment. Both methods have been used successfully for decades to close some of the most contaminated sites in the nation.
It must be emphasized that the closure method selection is made by the utilities, as allowed by both federal and state rules. Alabama Power, TVA and PowerSouth all elected to utilize the cap-in-place option.
The permits will also set out the steps to be taken to clean up contaminated groundwater caused by the coal ash ponds. ADEM's job, in its environmental oversight role, is to ensure the closure and groundwater remediation plans proposed by the utilities and included in the permits meet federal and state standards and protect both waterways and groundwater. The permits provide for regular monitoring to confirm the closure and cleanup plans are being implemented as required. If necessary, the plans will be adjusted to ensure the intended results are being achieved.
Currently, ADEM has scheduled public hearings on the permits for three Alabama Power plants. The first is Oct. 20 for Plant Miller in Jefferson County, followed by Oct. 22 for Plant Greene County and Oct. 29 for Plant Gadsden in Etowah County. Permits for the other five sites in Alabama are in development, and hearings will be scheduled when they are complete.
The purpose of these hearings is to allow the public, including nearby residents, environmental groups and others, opportunities to weigh in on the proposed permits. This past summer, Alabama Power, TVA and PowerSouth held informational meetings in the communities where their affected plants are located to explain their proposed groundwater cleanup plans(including the CCR unit closure component) and answer residents' questions.
The draft permits, the hearings' dates, locations and times and other information are available on ADEM's website, www.adem.alabama.gov. The public can also mail or email comments related to the permits, including the closure plans and groundwater remediation plans, directly to ADEM during the proposed permits' 35-day minimum comment periods, which will run one week past the date of the public hearings. Those comments will be considered in the decisions to issue the permits, and ADEM will provide a response to each issue raised.
For maximum protection of the environment, ADEM encouraged the power companies to go beyond the minimum requirements of the state and federal CCR rules. ADEM's scientists and engineers who analyzed the plans through an exhaustive review and revision process determined the final plans provide the environmental protections Alabamians expect and deserve. But we want to hear from the public.
Certainly, there are pros and cons of each option in closing the coal ash ponds. The daunting task of cleaning up contaminated groundwater will be undertaken regardless of which closure method is utilized. As one opinion writer recently said, there is no easy answer to the coal ash problem. But this is a matter we cannot duck. We must deal with our coal combustion residuals – by EPA requirement and for the sake of our environment.
Here's what you can count on from your state agency charged with protecting your environment. ADEM will make sure the closure and cleanup of the coal ash sites will be done in a way that will protect the state's land and water resources now and in the future.
Ensuring that is our mission.