McKinney Addresses Rainy Day Patriots
By Brandon Moseley
Alabama Political Reporter
Montgomery County Probate Judge Reese McKinney (R) spoke to the Rainy Day Patriots in February at their Candidates Forum. McKinney is running in the Alabama Republican Primary for Alabama Secretary of State.
McKinney said, "It is an honor to be here…I am running for Secretary of State…I was the Probate Judge in Montgomery County for 13 years and the only Republican elected county wide."
Judge McKinney said that as Probate Judge he made a difference in Montgomery County: "Our elections were transparent." When elected, McKinney said that poll worker training was insufficient and there were some instances of abuse.
Judge McKinney said that the county received a number of absentee ballots where the signatures were suspiciously similar in script. "I immediately went to the grand jury and called in some of these people, whose names were on the ballots and they never saw those ballots. We could not prove that voter fraud actually occurred to the court's satisfaction, but it never happened again."
McKinney said, "I probably changed out 75% of the polling officials. It made a huge difference."
McKinney said that if he is Secretary of State that getting business filings finished quickly would be prioritized.
McKinney said that as Probate Judge he cancelled the convenience fees that the county charged people who mail their tag renewals in or who renew on-line.  I encouraged internet renewals because this eliminates long lines. We can do the same thing at the state level. "I will do the same thing as your Secretary of State."
Judge McKinney said, "I believe in absentee voting. I don't have a problem with early voting but it has to be administered properly."
On the military and overseas voting issue McKinney said, "I was president of the Alabama Probate Judges. We convened then and suggested how we could solve this issue.  We came up with a great, great, solution….I could not get an audience with the Secretary of State."
McKinney said that Alabama needs a Secretary of State with common sense and business sense.  "We need to clean the voter rolls up."  McKinney said that board of registrars will get full cooperation from this Secretary of State if he is elected.  "Voter registration ought to be open…Anybody could walk in and watch us tabulate and tally votes. Right now if you ask any Board of Registrar member and they don't get the cooperation they need from the state they will get that with me as Secretary of State."
McKinney said, "I implemented photo I.D. in Montgomery County until a federal judge told me to stop it."
Judge McKinney said on Facebook afterwards, "Thursday night was the meeting of the Rainy Day Patriots in Shelby County. I am thrilled to be able to talk and fellowship with like-minded conservatives that want to preserve our Constitution. The ballot box must also be preserved and I have 15 years experience in doing just that both for voters here in Alabama and also the men and women who fight to give us that freedom."
Alabama's COVID-19 cases continue to rise
Alabama's ongoing increase in new cases and COVID-19 hospitalizations is especially worrisome for public health experts as flu season arrives and several holidays are just around the corner.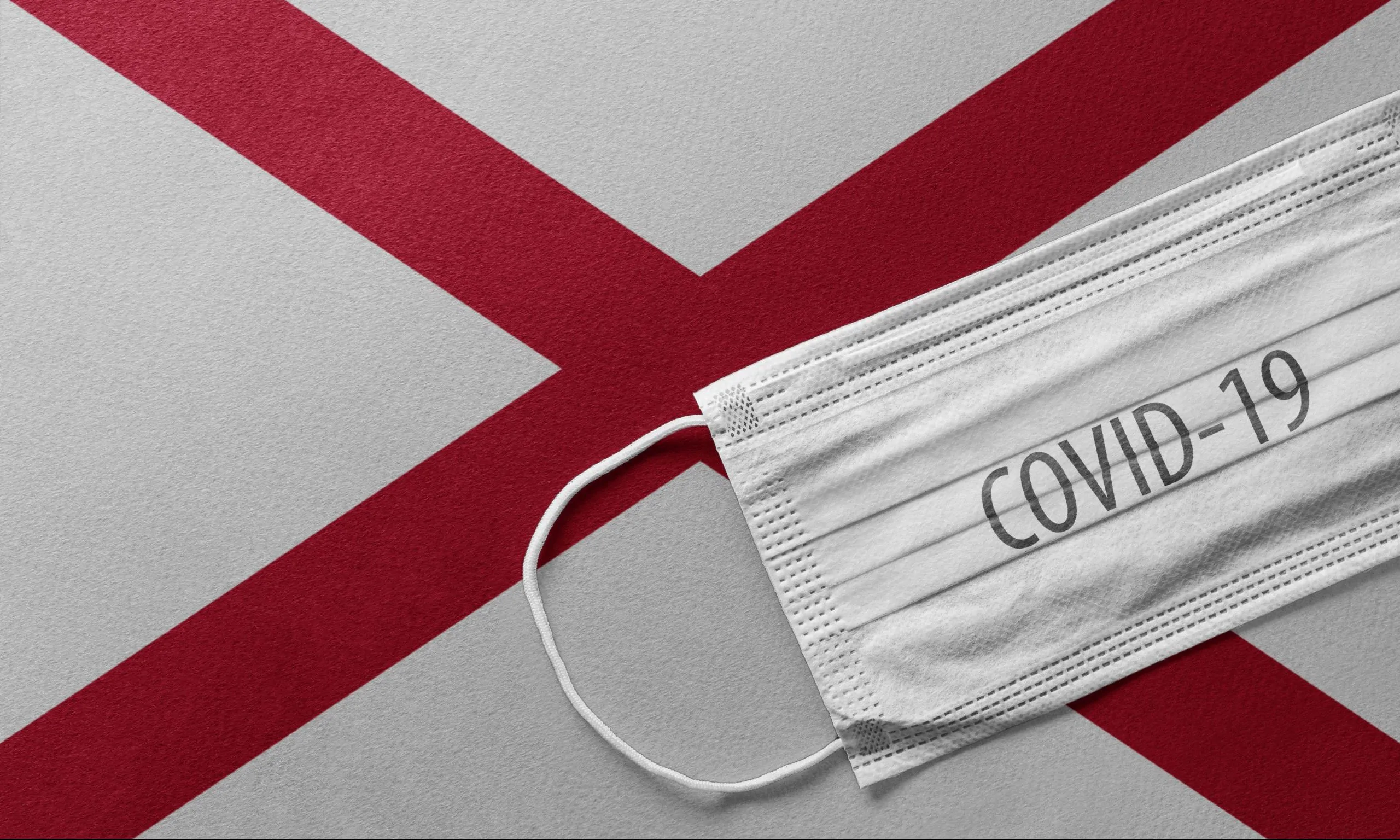 The number of new confirmed COVID-19 cases in Alabama continues to rise, with 1,789 new cases reported Saturday, despite fewer tests being conducted, and cases are up 55 percent from two weeks ago, based on a 14-day average of daily case increases.
Alabama's ongoing increase in new cases and COVID-19 hospitalizations is especially worrisome for public health experts as flu season arrives and several holidays are just around the corner.
Coronavirus cases in the U.S. surpassed 9 million on Thursday, and numerous states were seeing surges in cases and hospitalizations. Nearly 1,000 Americans died from COVID-19 on Wednesday, and the country has reported several days of record-high new cases.
"There's going to be a whole lot of pain in this country with regard to additional cases, hospitalizations and deaths," said Dr. Anthony Fauci, White House coronavirus task force adviser and director of the National Institute of Allergy and Infectious Diseases, in a CNBC interview Wednesday. "We are on a very difficult trajectory. We are going in the wrong direction."
There were 960 hospitalized COVID-19 patients in Alabama on Friday, and the seven-day average of daily hospitalizations hit 976 on Friday, the highest it's been since Sept. 2 and 29 percent higher than a month ago.
More than 1,000 hospitalizations were reported in Alabama on Tuesday for the first time since August. Huntsville Hospital was caring for 163 coronavirus patients Friday, the largest number since Aug. 19. UAB on Friday had 58 COVID-19 patients and has been hovering between 60 and 70 patients for the last several weeks.
While the number of new cases is rising, the number of tests being performed has been declining. Over the last two weeks, Alabama reported, on average, 6,961 cases per day, 9 percent fewer cases than a month ago.
The rising cases and declining tests are also reflected in the percentage of tests that are positive, which on Saturday was well above public health experts' target of 5 percent or below. 
The state's positivity rate on Saturday was 21 percent, according to APR's tracking of new cases and reported tests over the past two weeks. Many other COVID-19 tracking projects calculate the state's percent positivity by dividing the 7- and 14-day averages of daily case increases by the 7- and 14-day averages of daily test increases.
The Alabama Department of Public Health calculates the positivity rate differently, instead dividing the number of daily cases by the number of individuals who have been tested, rather than the total number of tests done, as some people may have more than one test performed.
There are no federal standards on how states are to report COVID-19 testing data, and a myriad of state health departments calculate positivity rates differently. 
Even so, ADPH's own calculations show Alabama's percent positivity is nearly double where public health experts say it needs to be, or else cases are going undetected. According to ADPH's calculations, the percent positivity on Oct. 24 was 9.6 percent, up 33 percent from the 7.2 percent positivity on Sept. 26. 
As of Saturday, there have been 2,967 confirmed and probable COVID-19 deaths reported in Alabama, with 427 reported this month, 19 percent more deaths than were reported in September.
On Saturday, ADPH reported 35 confirmed and probable deaths.