Please, let's not legislate for hate

By Joey Kennedy
Alabama Political Reporter
With all the challenges facing the Alabama Legislature – a need for prison reform, a broke Medicaid system, apparent widespread corruption – some lawmakers seem awfully focused on non-issues that basically are intended to bash the state's LGBTQ community.
Our politicians never get tired of these hot-button issues: Let's get rid of undocumented immigrants; let's close our borders to Islamist refugees; let's make sure Birmingham can't raise its own minimum wage or become a Sanctuary City.
And then, of course, there are them gays. Them men who like men and them women who like women and them men or women who think they're women or men. You know, them people.
At least two gay-bashing bills are before the Legislature. Both are terrible proposals, but then, terrible has never stopped the Alabama Legislature.
Alabama doesn't even mind not being first with these bad ideas. A few years ago, it was HB56, the anti-immigrant law that intended to outdo Arizona's anti-immigrant law. After that hate-legislation passed, the federal courts pretty much tossed it out, about the gazillionth time the federal courts have forced Alabama to play nice over the years.
Now, there is the so-called "Alabama Privacy Act," which will regulate access to public restrooms inside businesses. The bill's sponsor, state Sen. Phil Williams (R-Rainbow City) just doesn't learn. The bill "portends" to "provide security to the public at large" by regulating, of all things, toilets.
A similar bill passed in North Carolina cost that state millions of dollars in economic development. That's a worry for Alabama business leaders as well. The conservative Business Council of Alabama, along with other business groups, strongly opposes the measure.
"Alabama has many challenges, the least of them is bathrooms," said BCA President William Canary in an AL.com report.
Rep. Craig Ford (D-Gadsden) said quite plainly that Williams' bill is "a solution in search of a problem."
Like that's never happened before in Alabama.
Another anti-LGBTQ bill in the chute is the so-called "Religious Liberty" bill that has already been approved by the House Health Committee.
Why is it that bills tagged "Religious Liberty" almost always have a bigoted purpose? This bill, sponsored by state Rep. Rich Wingo (R-Tuscaloosa) would protect the freedom of religiously affiliated adoption agencies that refuse to place a child with same-sex parents.
What's next? Prohibiting an African-American couple from adopting a white child or Latino child? Stopping a Church of Christ couple from adopting a child whose mother is Catholic?
Study after study has shown that children raised by same-sex parents do just as well as children raised by heterosexual couples. As reported by New Jersey's Golden Cradle Adoption Services, an analysis of 15 such studies by Tufts-New England Medical Center in Boston found that "factors such as self-esteem, relationship with peers, intelligence, behavior, and gender identity were the same whether children were raised by heterosexual couples or by same-sex couples."
With as many children as there are who need good parents, why would the state pass a law that limits the ability of any qualified couple, same-sex or otherwise, to adopt?
Meanwhile, some observers said the bill, if passed, could jeopardize more than $40 million in federal funding from the U.S. Department of Health and Human Services, though Wingo disagrees with that.
But we know what pushes these kinds of bills. It's not "religious liberty" or the fear that some transgender individual is going to molest somebody in a public bathroom.
It's bigotry and homophobia and, sadly, for too many Alabamians, that strikes a chord.
There's so much that's important that the state needs to take care of rather than to spend time on bills that their sponsors cynically hope will just help them get re-elected. We have much to do, lots to fix, plenty to improve.
Let's hope lawmakers focus on what really matters, and not on legislation that clearly discriminates against thousands of Alabama residents.
Joey Kennedy, a Pulitzer Prize winner, writes a column every week for Alabama Political Reporter. Email: [email protected]
Opinion | Election Day is next week
This will be a memorable and historical election year. This 2020 pandemic year is hopefully only a once in a century event.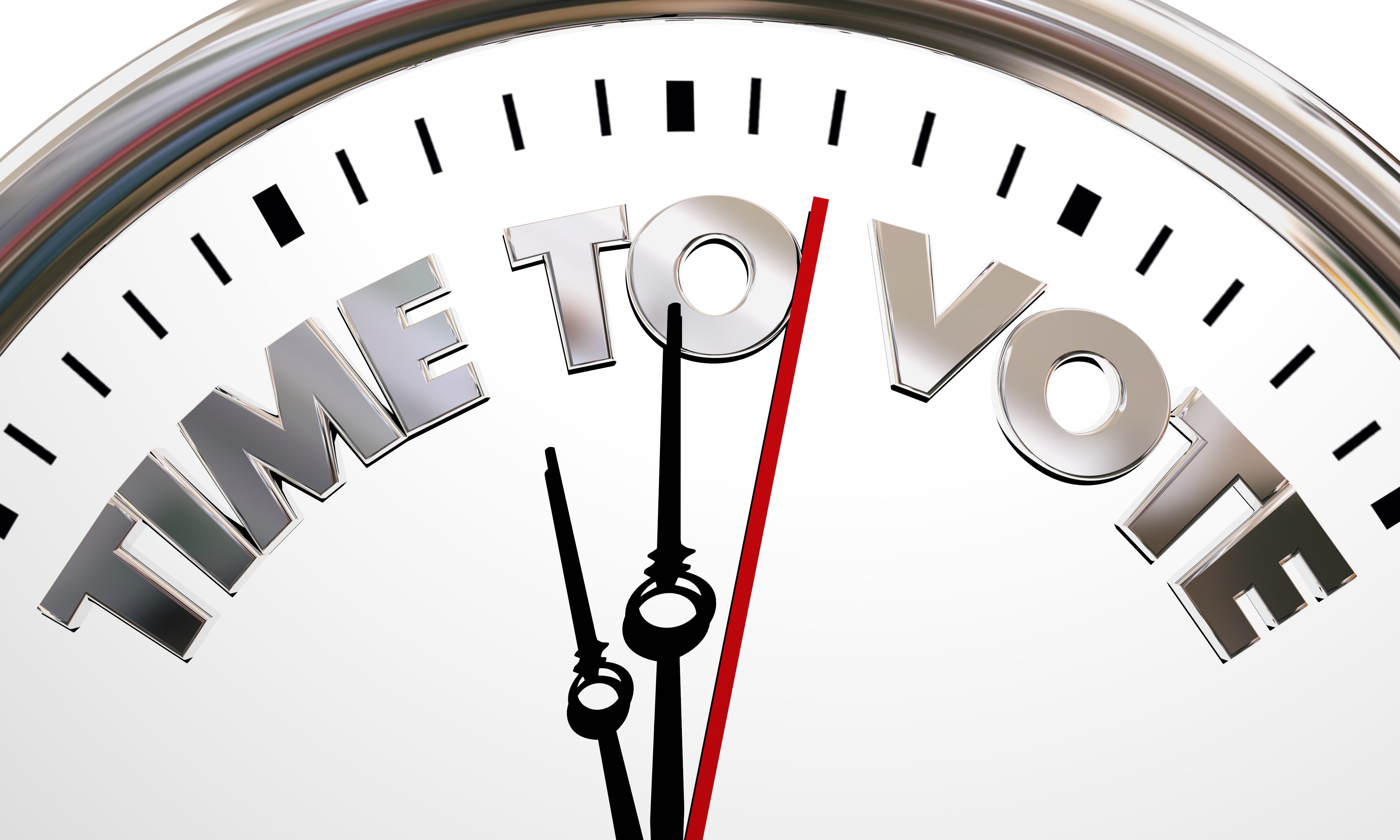 Well, folks, it is finally here. The presidential race is next Tuesday. However, a good many Americans have already voted. True early voting is available in a half dozen states and every American can vote by absentee ballot and a good many have taken advantage of that right. A record number of Alabamians have voted absentee. However, the election for president will be decided next week when most voters go to the polls.
This will be a memorable and historical election year. This 2020 pandemic year is hopefully, only a once in a century event. 2020 is a pivotal presidential year. Never before in my lifetime have I seen our country more divided politically into extremely partisan corners. We are really two nations, and we are split almost 50-50. This is understandable because the country is truly divided philosophically.
Back in the day our own George Wallace would run around the country running for president as a third-party candidate in a Don Quixote mission espousing the rhetoric that there is not a dimes worth of difference between the national Republican and Democratic parties. Nobody could say that, even in demagogic form, today.
Folks, there is a world of difference today. The Republican Party is very conservative, and the Democratic Party is extremely liberal. This divide between the two parties is enhanced and perpetuated by the media, especially, the television networks. If you are a conservative Republican you watch Fox News. If you are a liberal Democrat, you watch CNN. It is like seeing the nation's politics and dogma through two different prisms.
The two parties should and could more aptly change their names. Republicans should be labeled the Conservative Party and the Democrats the Liberal Party. CNN, and to a large degree ABC, NBC and CBS, should take down any pretense of being impartial and simply have their broadcast from the Democratic National Headquarters. Conversely FOX News should broadcast from the Republican National Headquarters. MSNBC should be broadcast from Moscow
We in Alabama are definitely in the conservative Republican tribe as are most of the other southern and midwestern and rural states. The left coast of California and the eastern urban coast of New York are the bastions of liberalism and the Democratic party.
We do not elect our president by direct popular vote whereby the person who gets the most votes nationwide wins the presidency. Under our Electoral College system, the person who gets 50 percent plus one vote gets all of that states' electoral votes. The number of electoral votes is determined by the number of congressional seats plus two senators. For example, California has 53 seats in Congress plus two Senators for 55 electoral votes. We in Alabama have seven congressional seats plus two senators which gives us nine electoral votes. Therefore, it does not take a math genius to tell that the liberal Democratic states like California, have more votes than rural, conservative states like Alabama.
President Donald Trump, who has been a proven conservative Republican, has been behind the eight-ball having to fight through the coronavirus disaster. It is not his fault that the Chinese sent this pandemic to the world and the United States, but voters will want to blame someone and he is the one in the Whitehouse and the one on the ballot.
In mid-September Trump's reelection numbers and chances were dismal. However, in late September the much-discussed October surprise occurred. The death of liberal U.S. Supreme Court Justice Ruth Bader Ginsburg gave the conservative President the opportunity to appoint a conservative to the Supreme Court. Trump is blessed to have a Republican majority in the U.S. Senate.
This opportunity for President Trump to place a third conservative Justice to the nine-member Tribunal could be a game changer. This will energize evangelical voters throughout the country as well as devout, mainstream, Catholic voters in the crucial battleground states like Florida, Ohio, Pennsylvania, Michigan and Arizona. The election will be decided in these six key battleground states.
The hay is in the barn in most other states. California will vote Democratic and we in Alabama will vote overwhelmingly Republican. President Trump will carry Alabama in a landslide. This third conservative appointment to the Supreme Court is like manna from Heaven and icing on the cake for Trump in the Heart of Dixie.
The Trump train will provide some long and heavy coattails, which will prove disastrous for our anomaly, liberal, national Democratic senator, Doug Jones. The crescendo Republican wave in Alabama will drown Democrat Jones into a watery grave. It has not helped Jones's cause that during his short tenure he has voted right down the line with the left-wing Democratic leadership.
We will see next week.