Palmer addresses Shelby County Republican Women
Saturday, Congressman Gary Palmer (R-Hoover) addressed the Shelby County Republican Women.
"We have got a pretty tough row to hoe going forward," Palmer said candidly. "We are in position to both hold the House and grow our lead in the Senate. We have got really good candidates, unlike some previous years."
Palmer said that Republicans have a good shot at picking up Senate seats in Montana, North Dakota, Indiana, Missouri, and West Virginia. Rick Scott has gotten a great shot in Florida. In Minnesota Al Franken's seat might be in play. Bob Mendez in New Jersey. Even in New Jersey there is a level of corruption they won't put up with.
"MSNBC, CBS and ABC will not report the good things that we have done," Palmer said. "We could land someone in Mars and find gold and they would not report it."
"I am Vice Chairman of the Republican Policy Committee," Palmer said. "I have been focused on repealing the Energy Security Act of 1980. They passed that when they thought we would be out of oil in 15 years."
The repeal passed, Palmer said. We now are exporting oil. We are now the leading oil producer in the world and soon will pass Saudi Arabia as the world's largest oil exporter. This will add 964,000 jobs and improve our trade deficit by over a $trillion. There is also liquified natural gas. I have made a couple of trips where my main focus was on energy issues. Georgia, Estonia, Lithuania have all agreed to buy their energy from the U.S. because they want to be out from under the thumb of Russia. I am trying to put together a trip to Hungary, Ukraine, Poland, and Azerbaijan. "We are already shipping liquified natural gas to Poland and Lithuania."
Vladimir Putin has used his energy income to modernize their military, Palmer said. "Their entire economy is built on their energy.
"I don't like the tariff approach, at least broad based," Palmer said. "I am going to see how this works out."
Palmer said that China is the principal problem with trade and that he has had talks with the administration about that.
"We are within 5 percent of the Chinese now in manufacturing," Palmer said. "We have higher productivity and we have lower energy costs." American power projection has been based on our military and on economics. I favor adding a third leg and that is energy.
"Vietnam fears the Chinese," Palmer said. "They want to work with us." China is not playing a short game they are not worried about the next five years, they are thinking about the next 25 years, the next 40 years. "India has a fast growing economy and they are going to catch China in population. We need to pivot to India and help them grow their economy. That is how you deal with China. China is in a tough spot right now. They are over built and under capitalized."
Palmer said that he thought that tariffs on raw steel and aluminum was a mistake but that their was a place for targeted tariffs on manufactured goods.
"I was in a meeting with Peter Navaro and Larry Kudlow before I left and it was pretty intense," Palmer said. With Europe we put together very favorable trade agreements with Europe and Japan to help them recovered from World War II and those need to be renegotiated.
Speaking of President Trump, Palmer said, "I wish he would explain it someplace else other than intweets which often times are not very helpful."
Congressman Gary Palmer faces Danner Kline (D) in the November 6 general election.''
Print this piece
More than 200 people hospitalized with confirmed, suspected COVID-19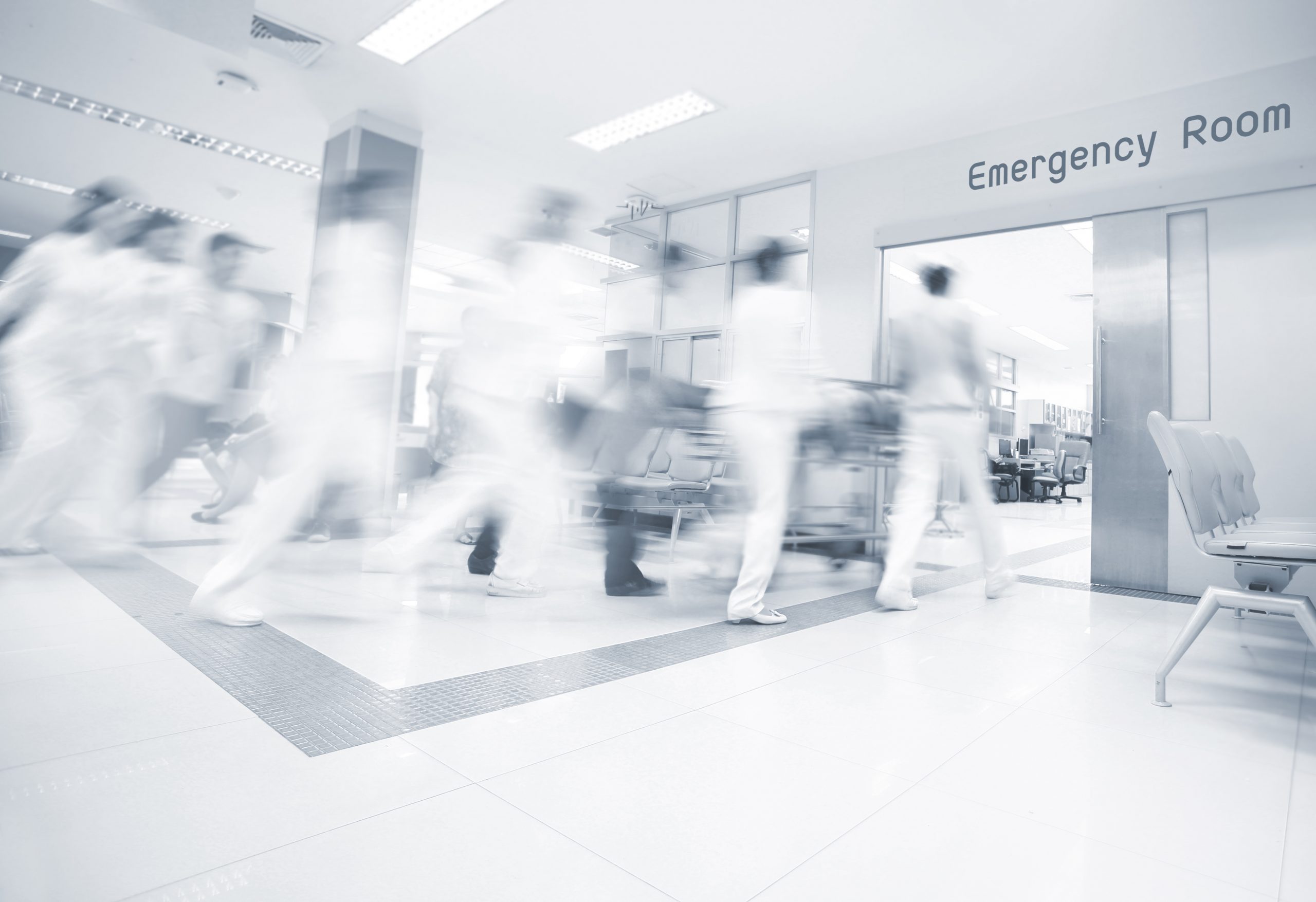 More than 200 people are hospitalized in Alabama with either a lab-confirmed case of the novel coronavirus that causes COVID-19, or a case the hospital suspects to be the virus but testing has not yet confirmed.
At least 120 people with lab-confirmed cases of the virus — about 12 percent of the state's 1,000 confirmed cases, as of Wednesday morning — were hospitalized in ten of the state's largest hospitals at the beginning of this week. The number is likely higher statewide.
The Alabama Department of Public Health has so far not provided regular updates on the number of hospitalizations in the state, but State Health Officer Dr. Scott Harris has said about 8 percent of confirmed cases are hospitalized. Hospitals are reporting their hospitalization numbers to the state using the Alabama Incident Management System.
These ten hospitals who responded, which represent about a third of the state's hospital bed capacity, provided basic hospitalization numbers to APR over the past two days.
More than 200 people were hospitalized in these hospitals when those with suspected cases of the virus are included. From the ten hospitals that provided numbers, more than 85 people are hospitalized with a suspected case of the virus. The number is likely much higher because not all of the ten hospitals shared how many suspected cases they are treating.
If the number of patients who are awaiting test results for unknown respiratory illnesses is included, the number is even higher — more than 300. It's likely hospitals are treating these patients as if they have COVID-19, out of an abundance of caution.
Not all of the suspected cases will turn out to be COVID-19, but over the last week, hospitals have seen many of their suspected cases turn into confirmed cases after receiving lab test results. Lab results from the state's lab are taking more than four days, on average, several of the hospitals said.
The state's largest hospital, UAB in Birmingham, actually saw its inpatient confirmed cases decline since Thursday, March 26. A hospital spokesperson said 52 people were hospitalized with a confirmed case of the virus as of Tuesday at 11 a.m., down from a high of 62 on March 26.
Other hospitals are seeing their cases surge. East Alabama Medical Center in Opelika has seen its COVID-19 patient load more than double since last week. The hospital, as of Monday, was treating 20 people with a confirmed case of the virus and 31 more with a suspected case. At least seven people have died at EAMC since Friday.
Southeast Medical Center in Dothan is also seeing higher numbers of COVID-19 cases. It is treating 14 inpatient confirmed cases — up from four last week —  and 24 more inpatients are awaiting test results. It's possible that some of these patients are not from Alabama.
These numbers are delayed and shouldn't be misconstrued as totally reflective of what hospitals are handling right now. The number of people hospitalized for COVID-19 is likely to be much higher than we are able to report, because of testing result delays, other problems with data reporting and hospitals we weren't able to gather data from.
Our data is limited because it only includes some of the state's largest hospitals, and not all hospitals provided the same type of data to us. Some did not respond to our requests for information. But these estimates do show that the number of people hospitalized with COVID-19 in Alabama is higher than the percentage reported by the Department of Public Health.
The Alabama Department of Public Health is releasing more limited data than neighboring states. The Georgia Department of Public Health regularly releases hospitalization numbers and detailed demographic data on those who have died.
In that state, at least 885 people — about 21.5 percent of its confirmed cases — are hospitalized. Georgia also releases the number of negative test results from commercial labs. In Alabama, it's hard to tell how many people have been tested because commercial labs are not required to report their negative tests.
Louisiana, which is in the midst of a crisis, also releases hospitalization numbers, negative test results, and specific data on how many people are intubated on ventilators. In that state, 1,355 people are hospitalized with the virus, and 5,237 people have tested positive. 239 people have died. More than 38,000 people have been tested in Louisiana for the virus.
In Alabama, the Department of Public Health says 7,774 people have been tested. At least a thousand have tested positive. Twenty-four people have died.
Print this piece