Hagan speaks to Anniston Kiwanis Club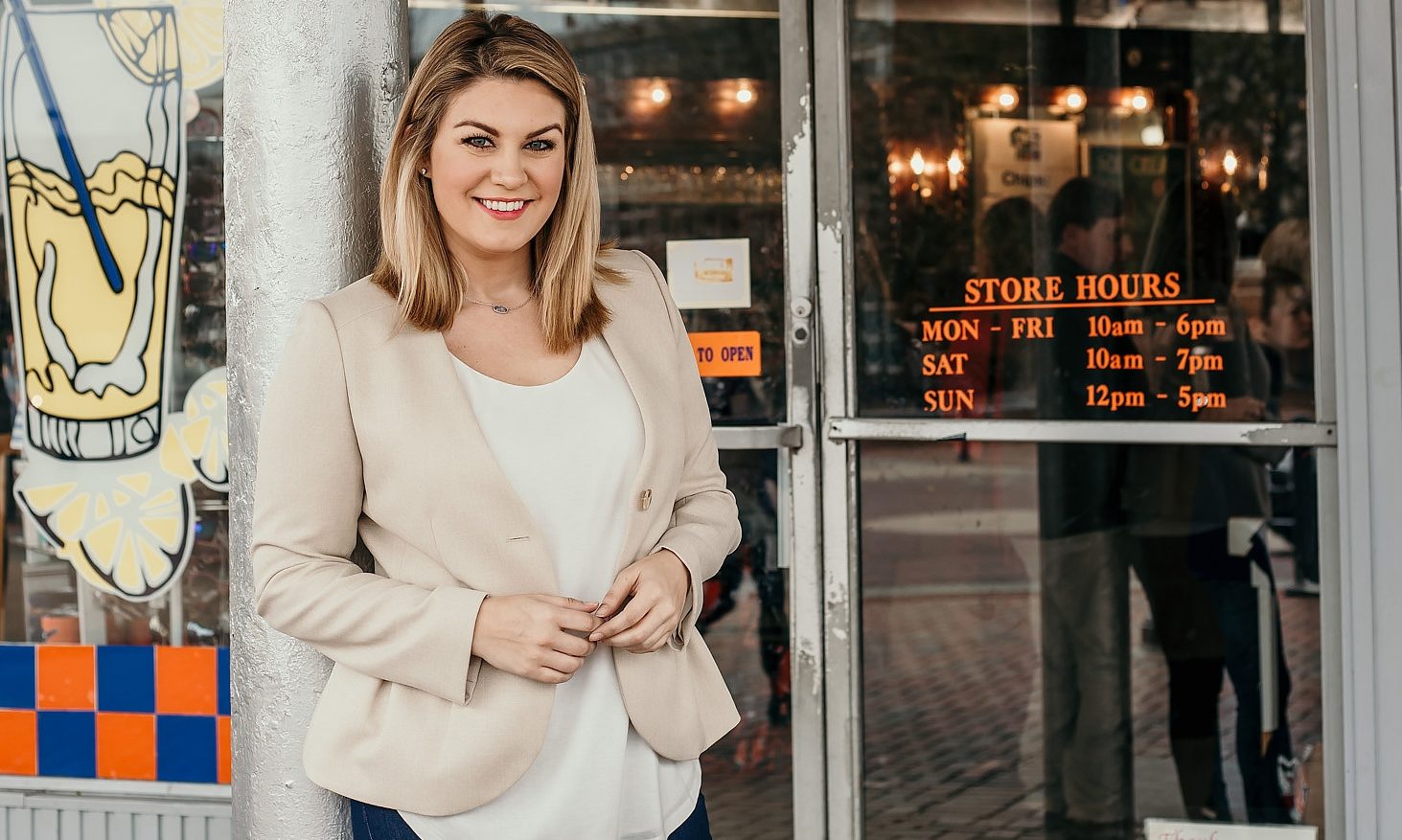 Congressional candidate Mallory Hagan (D) spoke to the Anniston Kiwanis Club's monthly membership meeting Thursday at the Anniston Country Club. Hagan was a former Miss American and Miss New York. She was most recently a TV news reporter in Columbus, Georgia, living in her native Opelika. She is running for the 3rd Congressional District
"The Kiwanis Club of Anniston has made such an enormous impact in the lives of the thousands of children in Calhoun County," Hagan said. "From assisting with the many needs of children to fundraising for causes and good old-fashioned community service, Kiwanis members have made a truly remarkable impact on their communities. This is the kind of work that we need more of in America today."
"I was proud to hear the many stories of the lives changed by the Kiwanis members of Anniston and to have the privilege of sharing my own stories of community service and activism," Hagan said. "The Miss America platform gave me the opportunity to speak and advocate for children on a national level and to help restore $18 million in the federal budget for child advocacy centers in our communities. Giving back to the community and serving others are such important parts of the way East Alabama communities thrive."
The Anniston Kiwanis Club has served the community for 88 years.
Hagan has maintained a very busy campaign schedule.
On Tuesday, Hagan was interviewed on The Young Turks, an online news show. She highlighted the issues that matter to her.
On Wednesday, Hagan cancelled campaign events so voters and supporters would be safe from the storm instead of traveling. The campaign regrouped and got administrative work done, while solidifying their plan for the last three weeks of the campaign.
Thursday, Hagan toured International Automotive Components' manufacturing facility in Anniston. The company spoke with Mallory about issues such as healthcare costs, demand for skilled workers, and the challenges tariffs may impose in the future. Hagan then joined the Anniston Kiwanis Club for their monthly meeting and spoke about her history of being an advocate for child abuse prevention with organizations like Prevent Child Abuse America, the National Children's Alliance and Safe Horizon, in Alabama and across the country.
On Friday, Hagan joined the Women's Philanthropy Board Luncheon to hear former Auburn Athletic Director David Housel speak about the importance of community and compassion in a place like Auburn. Mallory also got to meet several students from Opelika High School. Then, the campaign was off to the Lafayette High School Homecoming football game to campaign and register voters.
On Saturday, Hagan went to a breakfast hosted by the Alabama Democratic Conference and spoke with state and community leaders about how to encourage and harness the unprecedented level of voter turnout we expect across the district. Hagan then went to the International Brotherhood of Electrical Workers Union (IBEW) to talk with labor leaders about issues impacting the workforce and how to implement policies that protect workers, create conditions to improve wages, and expand workers' benefits.
This week the Hagan campaign will have phone banks in Anniston, Auburn, and Montgomery, voter registration drives, door to door canvassing, and other events.
Mallory Hagan is challenging incumbent Congressman Mike Rogers (R-Saks).
The general election will be Tuesday, November 6.
Print this piece
Carl, Hightower raising money for July GOP primary runoff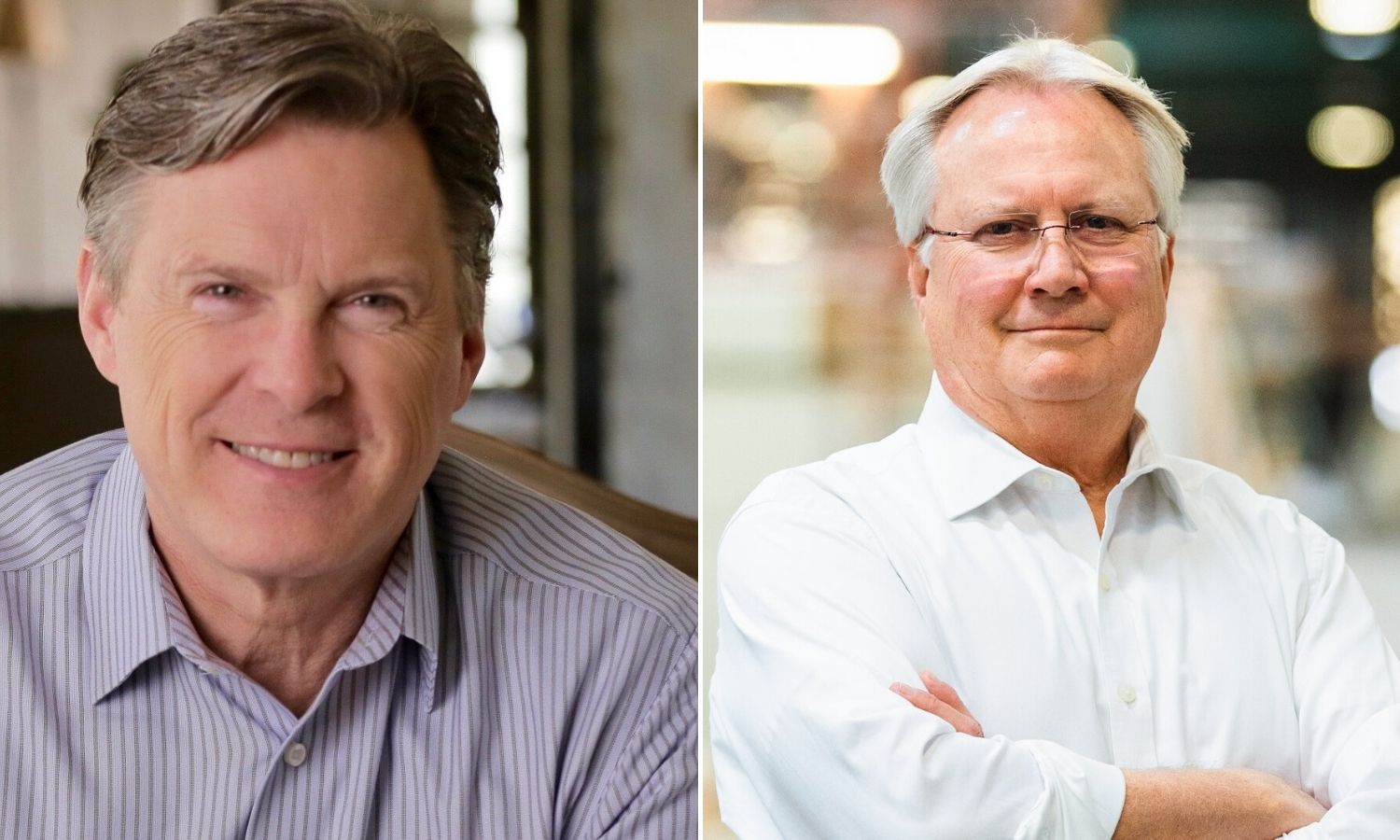 Mobile County Commissioner Jerry Carl and former State Senator Bill Hightower are running in the Republican Party primary runoff on July 14.
Both campaigns are preparing for the final push. Their Federal Elections Commission reports on their fundraising efforts are through the end of March.
Carl reported total receipts of $1,513,462.10. $709,525.10 of Carl's money comes contributions. $670,169.60 of that is contributions from individuals; while $37,700 are contributions from other committees. Carl has contributed $1,655.50 to his own campaign. Carl's congressional campaign also reports personally loaning his campaign $758,900.
Carl has already spent $1,307,240.85. $1,114,940.85 was for campaign operating expenses, $400 was for contribution refunds and $191,900 were loan repayments. Carl entered the month with $206,221.25 in cash on hand and debts of $567,000.
R.E. Myles of Grand Bay, AL donated $8400 to Carl's campaign. Myles is the President of the law firm McDowell, Knight, Roedder, & Sledge. There are two entries for Mr. Myles of Grand Bay. The second is for $5,600. Carl's other top contributors include: Rachel Burton is a Mobile housewife $5,800. Philip Burton of Mobile contributed $5,600. Burton works for the Burton Property Group. Clarence Burke Jr. of Foley works for Wolf Creek Industries $5,600. Nancy Myles of Grand Bay is retired, $5,600. Morgan Myles is a Mobile engineer with Core Industries, $5600. White-Spunner & Associates is a real estate firm, $5,400. Warren Nicholson of Mobile, who works for NFINA Technology, $5,400. Kathy Nichols of Mobile is retired, $5,400. Matt Metcalfe is a Mobile realtor, $5,400. Jerry Lathan is a contractor from Theodore, $5,400.
Former State Senator Bill Hightower reported total contributions of $1,071,355.21. $1,032,155.21 were individual contributions; while $39,200 were contributions from other committees. Hightower has no outstanding loans.
Hightower has already spent $858,340.60. $848,860.60 were operating expenses. $5,600 were refund contributions to individuals. $3,880 were other disbursements. The Hightower campaign had $213,023.40 in cash on hand.
Club for Growth PAC is supporting Hightower and they have donated $19.600 to his campaign. Major contributors include: Richard Uihlein of Lake Forest, Illinois is the CEO/owner of Uline, $11,200. Roy Drinkard of Cullman is the owner of Drinkard Construction, $2,800. Lamar Harrison of Wilmer, AL is the President of Gulf Construction and Hauling, $2,800.00. Rhonda Scott is an Opelika homemaker, $2,800.00. Allen Harris of Opelika is the owner of Bailey-Harris Construction Company $2,800. Donna Williams is a Mobile homemaker $2,800. George Montgomery is the president of his own company $2,800. Sherri Trick is a Tuscaloosa homemaker $2,800. Carrie Montgomery of Mobile is the treasurer at Gulf Fastener. $2,800. Kreis William of Birmingham is a vice president at JohsonKreis Construction $2,800.
The winner of the Republican primary runoff will face the winner of the Democratic Party primary runoff between James Averhart and Kiani Gardner
The First Congressional District is an open seat, because incumbent Bradley Byrne, R-Montrose, is not seeking re-election.
Print this piece