State VA Commissioner Kent Davis to undergo cancer surgery Friday, urges regular checkups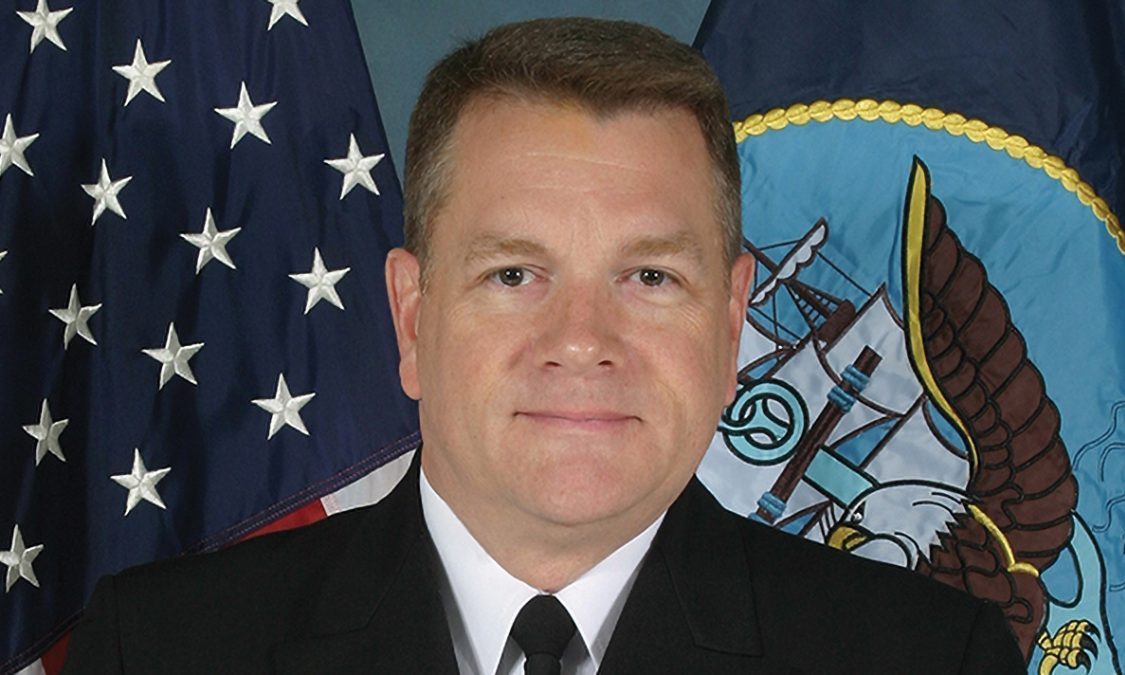 Kent Davis wants it known, especially among vulnerable veterans, just how important regular medical checkups are, and for good reason. 
Davis, commissioner of the Alabama Department of Veterans Affairs, on Friday will undergo surgery for an aggressive form of prostate cancer. 
September is also National Prostate Health Month, when health care provides work to increase awareness, provide access to screenings and advocate for more research into prostate cancer. 
Davis, 56, was lucky, if anyone can be after such a diagnosis, because from about the age of 40 he was regularly tested for prostate cancer, and he and his doctor caught the cancer early. The disease runs in his family. The PSA tests, which stands for prostate-specific antigen, looks for evidence of elevated levels of the protein in the blood, which can indicate the presence of prostate cancer. 
Davis's father was diagnosed and treated for the more aggressive type of prostate cancer in his 60s, but the diseased returned and later took his life. Davis's brother got the same diagnosis in his late 50s, caught it a bit late and had a rough go through the treatments, but is doing fine 10 years later, Davis said. 
Davis went in for his regular PSA blood test over the summer and results showed elevated levels of the protein. A subsequent biopsy came back positive for cancer, and genetic testing showed it was likely the more aggressive form. 
"And talking to a couple of specialists, my only real option for treatment was radical surgery. Otherwise, my risk of it coming back and metastasizing was pretty high," Davis said. 
In a letter to state Department of veterans Affairs employees and board members on Wednesday Davis told them about his diagnosis and pending surgery, and spoke about Gov. Kay Ivey's "brave public announcement that she is undergoing treatment for cancer."
Ivey announced publicly last week that she was to be treated for lung cancer, which she and her doctor has described as a "tiny" isolated malignancy. 
"Using Governor Ivey's noble example, and as a courtesy, I wanted to let you know that I was recently diagnosed with a potentially aggressive form of cancer," Davis wrote. "…Much like Governor Ivey, I want to reassure you that my recent diagnosis and upcoming medical treatments will not affect my long-term ability to serve you and the great veterans of Alabama.  My long-term prognosis is superb, and I look forward to getting back to full duties at the earliest moment possible." 
Davis expects to be out of his office and recovering for about two weeks, during which time Assistant Commissioner Mike Northcutt will serve in his place. 
This year an estimated 174,650 men in the U.S. will be diagnosed with prostate cancer, according to the American Cancer Society. Approximately 60 percent of those diagnosed are over 65, and the average age of diagnosis is 66. 
Davis said he hopes to use his own diagnosis to help other men by encouraging them to get regular checkups. Veterans of the Vietnam War who may have been exposed to the herbicide Agent Orange are especially at risk of prostate cancer, he said.
"I want to get the word out to fellow veterans, and especially men my age. You need to get checked pretty regularly," Davis said.  "I suspect those regular checkups will end up saving my life."
Davis's advice for regular checkups also comes as the Davis family just overcame another cancer diagnosis. His wife, Lisa, discovered she had breast cancer during a regular checkup, and underwent a year of surgery, chemotherapy and radiation. This past summer her doctor gave the family the good news that she was cancer free. 
"We've faced this with a positive attitude, and she has been an incredible trooper," Davis said. "I've tried to use this as a teaching moment … with both of us, we can prove that going in for regular checkups is very, very important. If either of us had waited a little while longer our cases would have been much, much worse."
Alabama's Black Belt lacks quality internet access, report finds
Twenty-two of 24 Black Belt counties are below the statewide average of 86 percent of the population who have access to high-speed internet, and two Black Belt Counties — Perry and Chocktaw — have no access at all. 
During an online video briefing Monday on a report about a lack of internet access in Alabama's Black Belt, University of Alabama student Brad Glover warned reporters that he could get kicked off the briefing at any moment. 
That's because he was talking during the video briefing by way of audio only, using his cell phone, as he does not have access to high-speed internet access at his Linden, Alabama, home in the Black Belt's Marengo County. 
The COVID-19 pandemic that sent students home to study online left many in the Black Belt and other rural parts of Alabama in the lurch, without access to the high-speed internet enjoyed by so many other Americans, according to the latest report in the University of Alabama's Education Policy Center's Black Belt 2020 series. 
The latest report, titled "Internet Access Disparities in Alabama & the Black Belt," found that 22 of 24 Black Belt counties, as defined by the Education Policy Center, are below the statewide average of 86 percent of the population who have access to high-speed internet, and two Black Belt Counties — Perry and Chocktaw — have no access at all. 
"It is still a terrible struggle for me to connect to get the things done that are required," said Glover, who interned with the Education Policy Center. 
Stephen Katsinas, director of the Education Policy Center, said that in the 1930s, nine of ten rural homes lacked the electric service that urban American homes, by that point, had for 40 years. 
"The Rural Electrification Act was passed to address this abject market failure," Katsinas said. "Today, as the COVID pandemic has shown, access to high-speed internet is as essential to rural Alabama as the REA was in the 1930s. Alabama must directly address the market failures that exist today to bring high-speech internet to every rural Alabamian, so that our rural workforce can access the lifelong learning skills they need, and our rural businesses can compete globally." 
The COVID-19 pandemic has also spotlighted the need to expand the growing area of telemedicine. 
Dr. Eric Wallace, medical director of Telehealth at UAB, told reporters during the briefing Monday that patients are largely doing telehealth from their homes, and explained that disparities in access to high-speed internet present a problem for them. 
"Since the COVID-19 pandemic began, UAB has done approximately 230,000 telehealth visits, and 60 percent of those were done by video," Wallace said. 
"Forty percent are audio only, and why is audio only? It's because we do not have broadband," Wallace said. "So it's not just broadband. It's broadband. It's tech literacy. Socioeconomics, to have a device in your home. It's all of that."
Wallace said that the coronavirus crisis has made clear that telemedicine is a "100 percent necessity" and that patient satisfaction studies make clear it's not going anywhere. 
The reasons for disparities in access to high-speed internet are myriad, explained Noel Keeney, one of the authors of the report and a graduate research assistant at the Education Policy Center. 
Keeney noted a study by BroadbandNow that estimates there are 154 internet providers in Alabama, but there are 226,000 Alabamians living in counties without a single provider, and 632,000 in counties with just a single provider. 
Even for those with access to internet providers, Keeney said that just approximately 44.4 percent of Alabamians have internet access at a cost of $60 monthly or below. 
"If we really care about our rural areas, we need to make an investment, and it needs to cut off that cost at a very low rate," Wallace said. 
Katsnias said there's a growing consensus on the part of Alabama's political leaders that access to high-speed internet is an important issue, noting that Gov. Kay Ivey in March 2018, signed into law the Alabama Broadband Accessibility Act, which has given internet access to nearly 100,000 Alabama students. 
"In March, Gov. Ivey awarded $9.5 million in broadband expansion grants, with a significant amount going to Black Belt communities," the report reads. "This was followed by $5.1 million in additional grants in May." 
"The State of Alabama also allocated $100 million in federal CARES Act-related dollars for "equipment and service for broadband, wireless hot spots, satellite, fixed wireless, DSL, and cellular-on-wheels to increase access for K-12 students undergoing distance learning," the report continues. 
An additional $100 million in CARES Act funds were made available to facilitate virtual learning across Alabama's K-12 schools, researchers wrote in the report, and another $72 million in federal aid went to the state's colleges and universities. 
Katsinas said however those federal funds are spent, the state still needs a long term plan for how to address the disparities in access to high-speed internet. 
"We need a long term plan and we need to do what we can do immediately," Katsinas said
Read more of the Education Policy Center's reports in the "Black Belt 2020" series here.