Alabama taxpayers will pay to defend Trump administration rollback of Endangered Species Act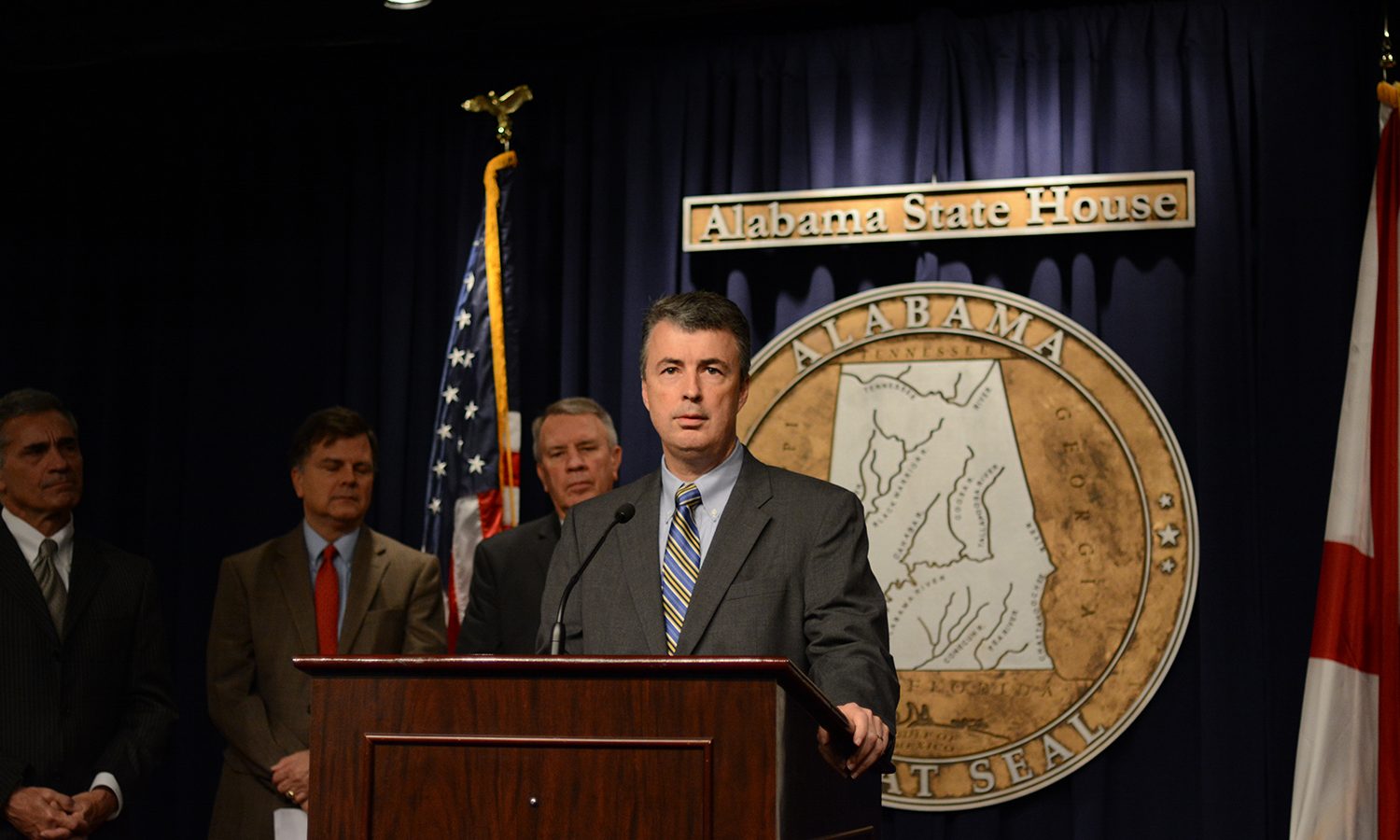 Alabama taxpayers will pay as much as $30,000 to a Los Angeles law firm to defend President Donald Trump's substantial weakening of the Endangered Species Act, according to state records. 
Alabama Attorney General Steve Marshall led a coalition of 13 states in the Dec. 9 filing in a California district court in defense of the Trump Administration's changes to protections for endangered species. 
California and 16 other states in September filed a lawsuit in the U.S. District Court for the Northern District of California against the Trump administration over rollbacks of the provisions in the Endangered Species Act. 
Alabama is to pay attorney Paul Beard II at the Los Angeles firm FisherBroyles, LLP an hourly rate of $195 up to $30,000 to represent the state through Jan. 1, 2022, according to a legal contract that was to be reviewed by the Alabama Legislature's Contract Review Committee on Wednesday. 
Those changes to the Endangered Species Act, enacted in August 2019, include ending wide protections for species newly deemed threatened and a rule mandating that federal agencies take into consideration the financial cost of protecting certain species before being placed on the list of endangered animals, a factor that has never been part of the government's equation in protecting vulnerable species. 
The Trump administration's rollbacks also make it harder for regulators to factor in climate change when determining protections for at-risk wildlife. 
"California is home to hundreds of endangered and threatened species, and wildlife that owes its continued existence to the Endangered Species Act, including the iconic bald eagle," said California Attorney General Becerra in a statement on the lawsuit. "As we face the unprecedented threat of a climate emergency, now is the time to strengthen our planet's biodiversity, not to destroy it. The only thing we want to see extinct are the beastly policies of the Trump Administration putting our ecosystems in critical danger. We're coming out swinging to defend this consequential law – humankind and the species with whom we share this planet depend on it."
Of concern to the coalition of states suing the Trump administration are actions of the U.S. Fish and Wildlife Service and the National Marine Fisheries Service to: (List from statement by California Attorney General Becerra) 
Inject economic considerations into the Endangered Species Act's science-driven, species-focused analyses;

Restrict the circumstances under which species can be listed as threatened;

Expand the Act's narrow exemptions for designating critical habitats and limit the circumstances under which a habitat would be designated, especially where climate change poses a threat;

Reduce consultation and analyses required before federal agency action;

Radically depart from the longstanding, conservation-based agency policy and practice of providing the same level of protection to threatened species afforded to endangered species, which is necessary to prevent a species from becoming endangered;

Push the responsibility for protecting imperiled species and habitats onto the state, detracting from the states' efforts to carry out their own programs and imposing significant costs; and

Exclude analysis of and public input on the rules' significant environmental impacts.
David J. Hayes, director of the State Energy and Environmental Impact Center at the New York University School of Law and former deputy interior secretary under President Barack Obama, told The New York Times that the changes would "straitjacket the scientists to take climate change out of consideration" when determining how to best protect wildlife.
Alabama's latest entry into the fight follows several others since 2016 that challenged aspects of the Endangered Species Act and sought to roll back protections. 
"While the federal government, states, and landowners all wish to safeguard our environment, over the last decade we have witnessed an expansion of federal regulation that was both unlawful and unnecessary. Agencies claimed powers Congress never gave them and imposed burdens on landowners that did not benefit the environment," Alabama Attorney General Marshall said in a statement Dec. 9 on his decision to intervene in the California lawsuit on behalf of the Trump administration. 
"This federal overreach triggered a number of successful lawsuits by states and landowners. Alabama has led in several of these legal challenges, and we continue to advocate in court for a transparent and commonsense implementation of the Endangered Species Act through our support of the Trump administration's reforms,' Marshall's statement read. 
Alabama is joined in defense of the changes by Alaska, Arizona, Arkansas, Idaho, Kansas, Missouri, Montana, Nebraska, North Dakota, Utah, West Virginia and Wyoming. 
Alabama in November 2016 led another coalition of 20 states in a lawsuit against the Trump administration challenging previous aspects of the Endangered Species Act. Marshall and the other plaintiff's dropped that suit in March 2018 after the federal government agreed to rules changes. 
Marshall in August 2017 joined attorneys general in 18 other states in asking the U.S. Supreme Court to overturn a previous ruling by the Fifth Circuit Court of Appeals which allowed the U.S. Fish and Wildlife Service to declare as critical habitat portions of Mississippi forest land for the endangered dusky gopher frog. 
The timber company Weyerhaeuser sued, arguing that the frog didn't live on the land and couldn't, without changes. The U.S. Supreme Court agreed, ruling that to be considered "critical habitat" for a species that species must live on the land in question at that time.
Print this piece
Alabama Clean Fuels Coalition joins nationwide call for clean fuels, vehicles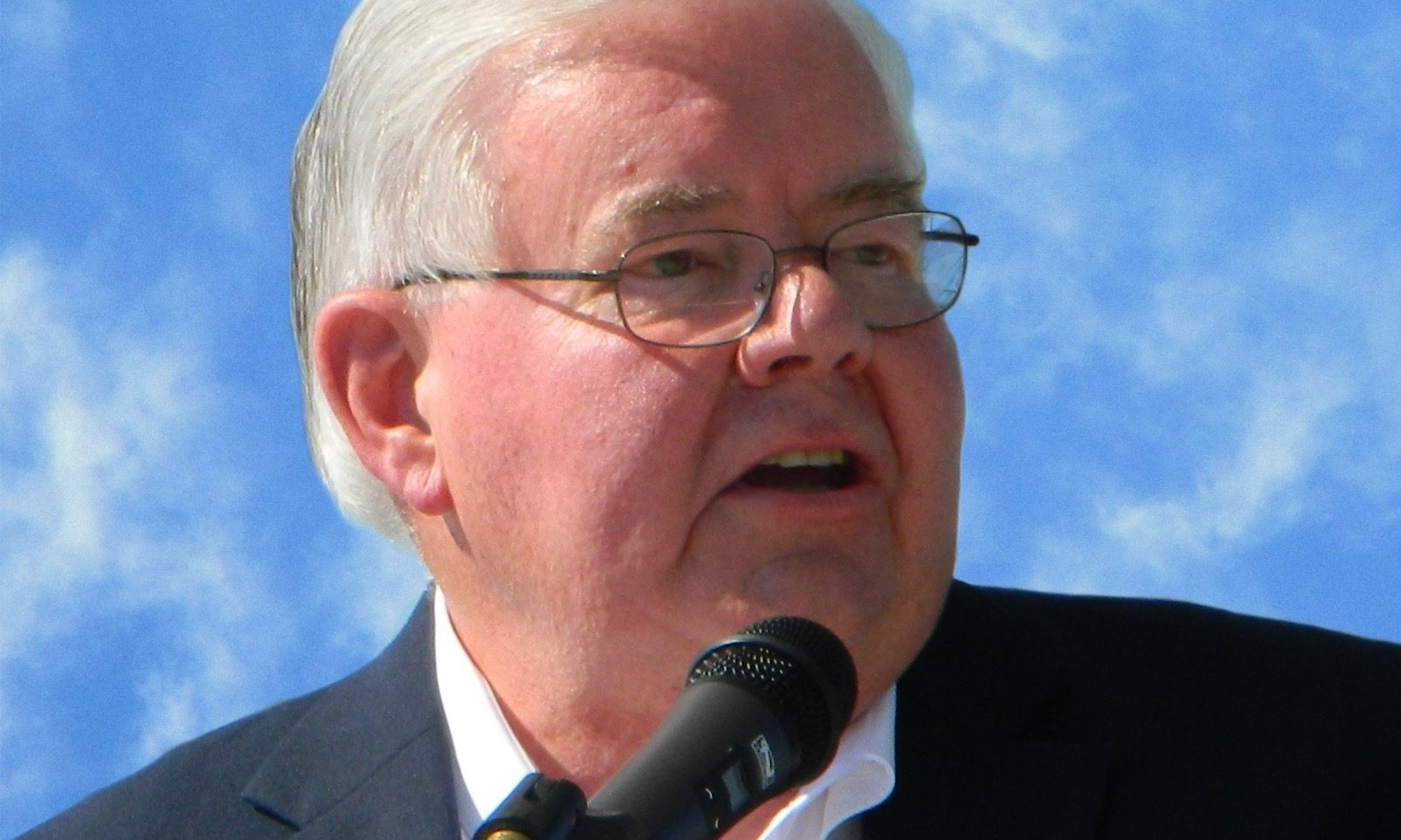 Representatives from the Alabama Clean Fuels Coalition will join clean transportation leaders from across the nation this week in Washington, D.C., to educate federal policy makers about the need to expand America's use of transportation alternative fuels, including biofuels, electricity, natural gas, and propane autogas. Altec Industries will also participate in Energy Independence Summit 2020, the nation's premier clean transportation policy event, on February 10-12.
"Despite the recent drop in gasoline prices, gas prices remain extremely volatile and we continue to send more than $200 billion per year to OPEC and other nations for oil," said Mark Bentley, Alabama Clean Fuels Coalition Executive Director. "We are going to Washington to help our representatives understand that Alabama and the United States must aggressively expand our use of alternatives to petroleum-based fuel if we are to stabilize gas prices, decrease our reliance on foreign oil, and maintain and create domestic jobs in the transportation energy industry."
According to the U.S. Department of Energy, there are about 1.8 million alternative fuel vehicles on the road in the United States and nearly 70,000 alternative fueling stations.
In Alabama a number of clean transportation projects are underway across the state, including:
• Partnering with Clean Cities coalitions in Georgia and South Carolina on a U.S. DOE competitive grant award of $4.6 million! In Alabama, the award will fund the addition of a compressed natural gas (CNG) public fueling station at Clean Energy's liquid natural gas station in Birmingham, add CNG fueling for Waste Management's refuse fleet in Tarrant and add UPS electric delivery vans in Montgomery.
•
The Birmingham
-Shuttlesworth
International Airport
has opened
a public access CNG station on Airport Highway
.
•
Alabama Power has partnered with
more than
40 companies to add "workplace" electric vehicle charging infrastructure across the state
.
•
The Alabama VW Beneficiary Mitigation Plan
has completed the first round of funding, awarding $5.8 million to fund alternative fuel projects, including additional propane school buses in Mobile County, two electric school buses in Fort Payne, an electric waste truck for the City of Mobile and more.
•
Alabama A&M University is adding two electric buses in the summer to provide student transportation
.
•
Birmingham City schools
has joined
Mobile County Schools, Tuscaloosa City Schools, and Franklin County Schools in adding propane autogas
–
powered school buses to their fleets.
Those are just a sampling of the clean transportation projects underway in Alabama.
Transportation Energy Partners (TEP), the Summit organizer, reports that Summit participants will have the opportunity to interact with top Administration officials, including leaders from the Departments of Energy, Transportation, and the U.S. Environmental Protection Agency. In addition, Summit participants will take their message about the need for ongoing federal support for alternatives to petroleum-based fuels to more than 200 Congressional offices.
"American industry has demonstrated the ability to produce high performing technology to meet the demand for cleaner fuels and vehicles," said Alleyn Harned, President of Transportation Energy Partners. "However, insufficient and inconsistent government incentives and support hinder companies' ability to make the long-term investments required to sustain these clean transportation solutions. We need stable and predictable federal investments to enable fleets and technology developers to make sound long-term planning and investment decisions."
About the Alabama Clean Fuels Coalition: The Alabama Clean Fuels Coalition (ACFC), is a nonprofit membership-based organization and is the state's principal coordinating point for alternative fuels and advanced technology vehicles. ACFC is a designated Clean Cities coalition by the U.S. Department of Energy. The promotion of clean, renewable, domestic energy sources helps reduce our dependence on foreign oil, improves local air quality, and increases economic development investments in our local communities. For more information, please visit www.alabamacleanfuels.org or call 205-402-2755.
About Transportation Energy Partners: Transportation Energy Partners (TEP) is national non-profit organization that brings Clean Cities coalition leaders together with the clean transportation industry to advance policies that will reduce American dependence on petroleum-based fuels. TEP works closely with and provides policy support to the nearly 90 Clean Cities coalitions and their 15,000 stakeholders in 45 states andthe District of Columbia. Since 1993, the Clean Cities coalitions have played a leading role in implementing local programs and projects to deploy alternative fuels, vehicles, and infrastructure. The Clean Cities coalitions and their stakeholders have displaced more than 9.5 billion gallons of petroleum through the use of alternative fuels and vehicles, hybrid-electric vehicles, idle reduction technologies, fuel economy, and low-level fuel blends.
Print this piece