Analysis: Montgomery intervention failing despite local support
By Josh Moon
Alabama Political Reporter
There is a misconception with the state takeover of Montgomery Public Schools.
Everyone seems to think that MPS officials don't want it.
That's untrue.
Board members made it clear this week that even those who are currently actively engaged in an ongoing AEA lawsuit against the intervention are open to it continuing after the resignation last week of Michael Sentance.
And that fact, probably more than any other, is a perfect example of the complicated chore an intervention – especially one in a large district – is, and how poorly Sentance managed the one in Montgomery.
To better understand this, we'll have to go back to the beginning of the state takeover.
Rumors of the intervention began swirling weeks before it was officially announced, because Sentance – new on the job and needing allies – held a number of one-on-one meetings with Montgomery city officials and other politicos to lobby for support.
The intervention itself was a giant political ploy – a way for Sentance to garner favor from a powerful state school board member – Ella Bell – and simultaneously make a very popular decision.
Because no one was against a state takeover in Montgomery.
School officials in Montgomery wanted it because of the increase in money flowing into the district. Locals wanted it because they ignorantly believe there's a magic Solve All The Problems button located in the MPS central office that the staff simply isn't pressing.
But Sentance had a problem: He didn't have enough staff.
Privately, he and other high-ranking officials in ALSDE told MPS officials that the state department simply didn't have the personnel to facilitate an actual takeover of the state's third-largest system.
In order to make it work, Sentance made his first misstep – he cut a deal with MPS board members.
The state would take over the district's 27 under-performing schools. The MPS board would manage the rest. It would be, Sentance told the board, a "collaborative" takeover.
That move sent the lawyers and lawmakers into a tizzy. They believed – and many of them still believe – that by taking over only a portion of the district, Sentance ran afoul of the law and that the MPS takeover is technically illegal.
That's important because it gave the MPS board a chip to play.
Essentially, if the takeover ever started to go a way they didn't like, the MPS board could file suit and challenge its legality.
It started that awry quickly.
A few weeks into the takeover, out of the blue, Sentance announced that he was handing over 10-percent raises to the principals of the 27 under-performing schools.
MPS board members, other principals, lawmakers, city officials and teachers all heavily criticized the decision. And a few days later, Sentance amended it to include all MPS principals – a decision that did little to placate anyone, because those raises came with three-year contract extensions. That meant the intervention teams would be hampered in trying to shuffle those principals around.
While it seems like a minor mistake by Sentance, it's truly hard to express the importance of that decision, and what a devastating effect it had on Sentance's support, especially with lawmakers.
From that point forward, his days were numbered.
He lowered that number by signing several high-dollar consulting contracts, and contracts for other services as part of the takeover. Those included two contracts for more than $1.5 million for financial services and training.
Sources told APR last week that the Montgomery board and ALSDE officials plan to work on getting out of those contracts as quickly as possible.
In addition to those contracts, Sentance also hired more than $500,000 in permanent MPS administrators – salaries that MPS would be expected to pay long after the state department left.
Those decisions angered pretty much everyone, but they particularly angered the MPS board – because the board had no say in the matters. And when they raised objections, suddenly, the "collaborative" intervention was dead.
Because Sentance had no choice but to kill it. He was being pressured from all sides, and the people with the most sway – lawmakers and his state school board members – wanted him to stop pretending that the MPS board had a say.
Sentance complied. And then he took it a step too far.
Following the resignation of MPS superintendent Margaret Allen in June, Sentance told the MPS board that he would work with them to select a new superintendent. Then, a few hours later, he appointed Reginald Eggleston as the acting superintendent.
MPS board members felt betrayed, and they were angry. That night, board members mentioned for the first time publicly that they were considering filing a lawsuit to challenge the intervention.
Possibly to avoid that, or to simply avoid other legal issues, Sentance also blocked MPS from hiring a new in-house counsel, leaving the school board and system without a fulltime attorney to handle the numerous legal issues for the district.
And still, other problems continued.
Over the summer, there was a huge bill to clean the schools. There were talks of laying off custodians. There were more hires. An expensive audit resulted in the same old superficial conclusions.
Finally, last week, the MPS board members said they'd had enough. With AEA attorneys leading the way, the board filed suit against the intervention.
It wasn't a popular decision, and since the MPS board is a favorite punching bag around here, board members have been heavily criticized for making it.
But it's worth pointing out that the MPS board agreed to this takeover. Board members agreed to work with Sentance and to support him. And for the most part, they have.
They thought they were buying into a collaborative takeover that would see big administrative cuts and thousands of dollars flowing into the schools and classrooms.
Instead, they watched their budget swell, more administrators be added, not a dime go into the schools and their collaboration be denied.
That board has its faults, but this isn't one of them.
This was the worst school intervention in history conducted by the worst school superintendent in Alabama history. Hopefully, both will be replaced.
Opinion | GOP Senate race decided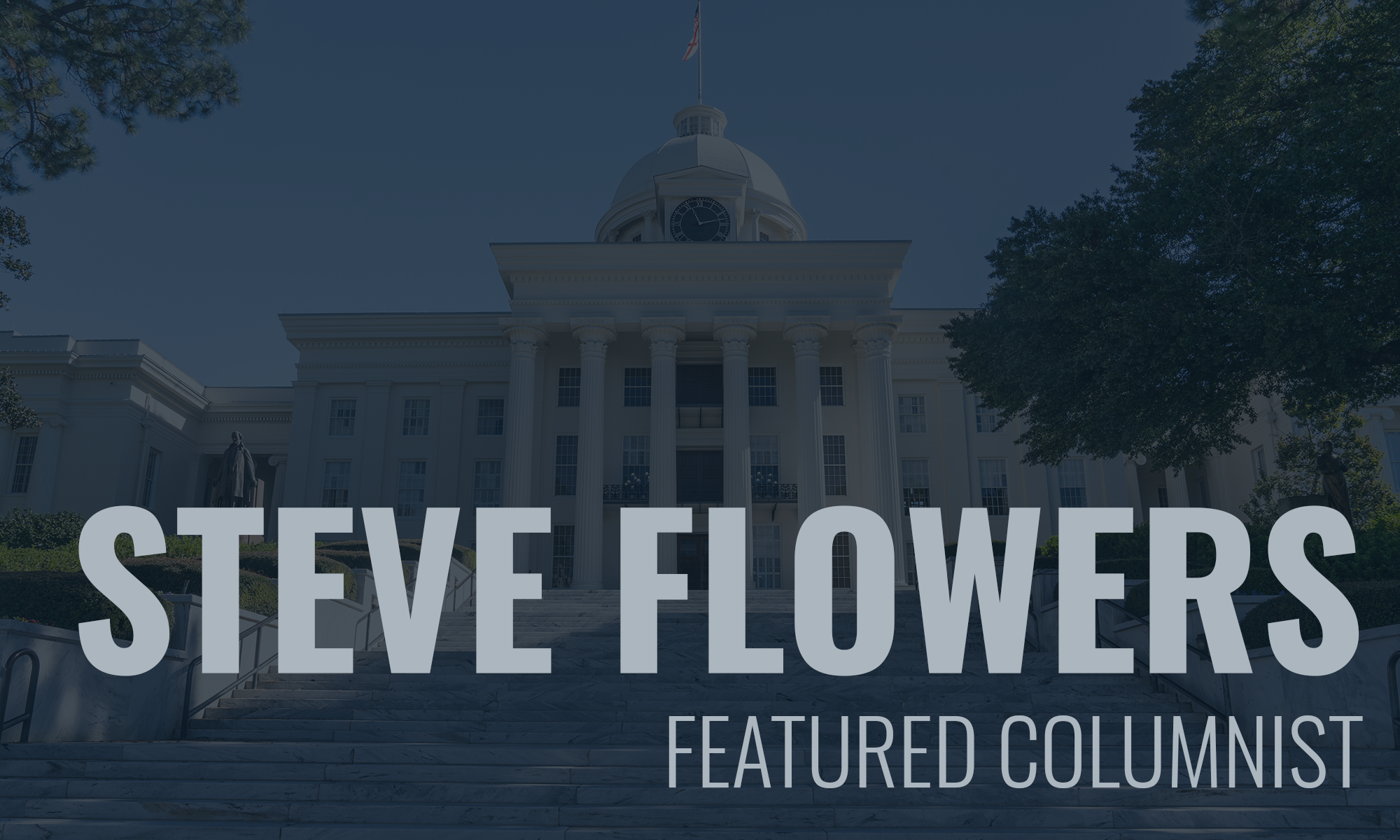 The much-anticipated battle between former U.S. Senator and U.S. Attorney General, Jeff Sessions and former Auburn football coach, Tommy Tuberville to capture the GOP nomination for the U.S. Senate was the marquee event on Tuesday.  Unfortunately, my column for this week had to go to press prior to the primary votes being counted.
Polls indicated that Tuberville would win for one reason and one reason only, Donald Trump endorsed him.  President Trump is extremely popular among Republican voters in Alabama.  
There is no doubt in anyone's mind that Trump does not like Sessions.  Trump has tweeted negative comments about Sessions, not only during this race but consistently for the last three years. Therefore, the message was clear.
Tuberville to his credit ran a very simple campaign and said he is Trump's man.  He never deviated and never delved into the issues.  He stayed the course and stuck to the script.
There is a tried and true adage in Alabama politics that more people vote against someone or something than for someone or something.  If Sessions lost this race to recapture this Senate seathe held for 20 years, it is because Alabama GOP voters were so enthralled with Donald Trump that they voted against Sessions because Trump asked them to.  It certainly was not because Coach Tuberville is more qualified to be our junior U.S. Senator than Jeff Sessions.
It really does not matter which one won.  Either one, Tuberville or Sessions will win in November against liberal Democrat Doug Jones.  It is almost comical that you have a liberal Democrat who has a three-year voting record of voting straight down the line with the Democratic leadership led by Chuck Schumer, Elizabeth Warren, Bernie Sanders and Nancy Pelosi representing one of the most Republican conservative states in America.  
Indeed, Jones is the only Democrat in a U.S. Senate seat from the South.  Jones has millions of dollars of left-wing California and New York money in the bank for his fall campaign, as well he should. Californians figure they have stolen our seat and have three senators.  He has an identical voting record as the aforementioned liberals, but also identical to California's two Democratic senators, Kamala Harris and Dianne Feinstein.  That is why I refer to Jones as the "California Kid."
It really does not matter whether Tuberville or Sessions is the one that takes Jones out in November, either one will vote conservatively and straight down the line with the GOP Senate leadership.  Both will be older freshman senators and will have very little power. The seniority system prevails in the U.S. Senate and House, which brings me to this point.  Why in the world would Donald Trump spend precious time and energy getting involved in a U.S. Senate GOP Primary in Alabama, other than for spiteful vengeance towards a man who simply would not do his bidding and bend the law, his principles, and integrity.
Trump is in a very difficult uphill battle to win a second term as president.  He should be focused on campaigning for his own re-election in the five pivotal, battleground states.  Under the Electoral College System of selecting our president, these are really the only five to ten states that matter.
We in the Heart of Dixie are irrelevant in the election, as is California.  As I have often said, if Mickey Mouse were the Republican nominee, Mickey would carry Alabama. Conversely, if Donald Duck were the Democratic nominee, Donald would carry California.
Folks, the election for president in November will be decided in the states of Florida, Ohio, Minnesota, Michigan and Pennsylvania.  Under the Electoral College numbers, Trump must carry all five of these states.  Currently, polling has him losing all five of these states.  He is behind by double digits in Michigan and Pennsylvania.
On election night, as his advisors are lamenting a landslide massacre, they may pose this question to the egocentric, brash, New Yorker, "Why on God's green earth were you campaigning in a Republican U.S. Senate race in Ruby Red Alabama rather than for yourself in the swing state of Florida?"
The media is one of the primary reasons the nation has become so deeply divided along partisan lines.  Today, people vote for a party rather than for the individual candidate. You are either in the conservative Republican column or the liberal Democratic corner. CNN and MSNBC, and to a large degree CBS and NBC, are unabashedly the Democratic channels. Whereas FOX News may as well be broadcast from the Republican National Committee headquarters.  
See you next week.