Manufacture Alabama says that Bonner is a terribly flawed candidate
Manufacture Alabama expressed on Wednesday their concerns that Public Service Commission candidate James "Jim" Bonner is unfit to hold office in the state.
Bonner's posts on social media have been called: racist, anti-Semitic, and misogynistic. Bonner's attempt to defuse the situation by going on Birmingham area talk radio with Scott Beason did little to improve his popularity among the Republican leadership.
The problem is that many influential Republicans and business leaders aren't convinced that he is losing. Retired Congressman Jo Bonner, R-Mobile, remains wildly popular with Republicans, particularly in the 1st Congressional District where he served.
Manufacture Alabama has been vocal in their opposition to Bonner's election and their view that he is unfit to hold office.
"We are very concerned that a majority of Republican voters mistake Jim Bonner who is a terribly flawed candidate for the PSC with former Congressman Jo Bonner,' Manufacture Alabama President George Clark said in a statement. "It is important for all voters to know that Jim Bonner has serious financial, legal and other problems including many social media posts that are racist, anti-women, anti-Semitic and extremely shocking and offensive. We feel strongly that Jim Bonner should not be elected to any position in Alabama much less one as important as the PSC."
Manufacture Alabama told the Alabama Political Reporter that they are alarmed that a person could be selected as the Republican nominee for the PSC who they claim is clearly unfit to hold any elected office, much less an office of such great importance.
Tuesday night, Bonner, deleted much of the information off of his Facebook that is being referred to by his many detractors, but APR has kept a few that are being widely referenced including the n-word.
His detractors also charge that:
Bonner failed to pay his income taxes for several years, resulting in a current IRS debt in excess of $100,000. Some $30,000 plus of these debts were part of Bonner's recent bankruptcy filing and are not disputed.
Bonner failed to make $44,000 in court-ordered alimony payments to his former wife, resulting in a contempt of court filing against him. During his bankruptcy proceedings, Bonner admitted to stopping the payments against a court order.
Both failing to pay his federal income taxes and failing to pay court-ordered alimony payments are crimes. And since neglecting to pay federal taxes for several years could constitute a willful neglect, it could be deemed by the IRS as a felony.
Making each of the above instances more likely to end in criminal charges is the fact that Bonner also failed to make his agreed-upon bankruptcy settlement payments, resulting in his bankruptcy plan being dismissed. According to bankruptcy attorneys, such an act by a bankruptcy court is extremely rare, and typically only occurs when an individual makes no attempt to either make the plan payments or work with the court on the alternative settlement.
Bonner also has six additional UCC liens relating to his failed businesses. Those loans, from TVA Federal Credit Union and Valley Credit Union, total into the tens of thousands and resulted in Bonner giving up his share of a real estate business.
Instead of working with the bankruptcy court to settle his myriad debts -including debts to individuals and community banks — Bonner, who has claimed he's unable to work because he is disabled, has filed again to run for public office.
They have even criticized him a long-time member of AEA, having served as one of its delegates, and said during his campaign for Senate that he was a "Republicrat."
Opinion | For Coach Tub, no thinking required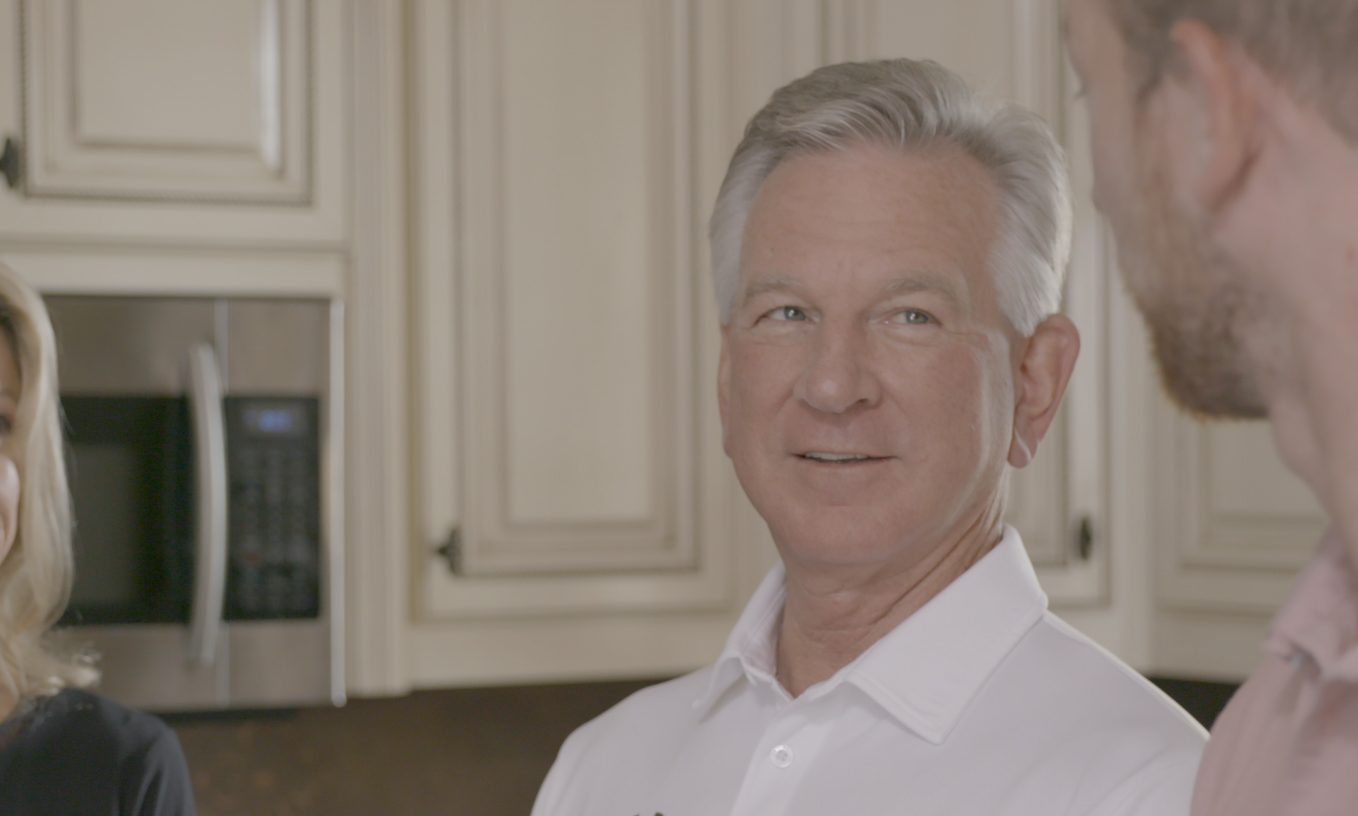 Has Tommy Tuberville ever had an original thought? It doesn't sound like it. Coach Tub basically spews Republican talking points and keeps his mouth firmly locked onto Donald Trump. He disrespects Alabama voters so much that he thinks that's all he needs to do to win a place in the U.S. Senate.
Tuberville recently addressed the St. Clair County Republican Party at its September meeting. As reported by APR, Tuberville is quoted as saying the following, and I'll offer a short rebuttal. I'm doing this because Tuberville is clearly afraid to death to debate his opponent, U.S. Sen. Doug Jones.
So here goes:
Tuberville: "America is about capitalism, not socialism. I think we are going to decide which direction we are going to go in the next few years."
Me: We decided which way we were going to go years ago, when the federal government started subsidies for oil and gas companies, farmers and other big industry and business. That, coach, is your so-called "socialism."
I'm not necessarily opposed to subsidies to boost business, depending on the cause, but I'm not going to let a dimwitted, know-nothing, mediocre, former football coach pretend we don't already have "socialism" in this country.  
What Tuberville really means is that he's against "socialism" like Medicare or Medicaid or Social Security or food assistance or health insurance. He's a millionaire already, so there's no need for him have empathy for or support a safety net for people who are less fortunate socially and economically. That's Tuberville's "socialism," and the Republican Party's "socialism," and Trump's "socialism."
That's a cruel, mean perspective that would cast aside the great majority of Americans for the rich (Tuberville, Trump) and connected and, where Trump is concerned, the fawning.
Tuberville: "I am not a Common Core guy. I believe in regular math. We need to get back to teaching history."
Me: I would love to ask Coach Tubby, one-on-one, exactly what he thinks "Common Core" is. I'll guarantee you he can't explain more than he already has. "I believe in regular math?" There is no other math. It's math. Does he think there's a math where 1+1=3? There isn't one. There are a variety of ways to teach math, but there's only math, not a "fake" math or a "Republican" math or a "Democratic" math or, God forbid, a "Socialist" math.
And when Coach Tommy said, "We need to get back to teaching history," one wonders if he's ever been into a classroom. We know more than a few of his former players weren't in many classrooms, if reports are correct. But they always played the game under his uninspired coaching.
Of course schools teach history.
The history Coach T. is talking about is Donald Trump's "white" history, the one we've been teaching in our schools forever. Not real history; you know, the one where the United States was founded as a slave-holding nation, where Native Americans were massacred and starved by the hundreds of thousands, where white supremacy was codified within our laws, where any color but white was subjugated. That history. The history that is finally fading away, so we can really see where we've been as a nation—so we know where, as a nation, we need to go.
Tuberville: Tuberville said he supports following the Constitution and appointing a replacement for Associate Justice Ruth Bader Ginsburg, who died Friday.
Me: Well, of course he does. Tuberville doesn't have an independent thought in his body, and Donnie told him this is what he's supposed to think. The big question: How much will a Senator Tuberville be able to function as a member of a minority party in the Senate — with no Papa Trump in the White House to tell him what to do?
Both scenarios are real possibilities, if not likelihoods.
There is no question that Doug Jones is far more qualified than Tuberville. Jones can work across the aisle, which will be vitally important if Democrats take control of the Senate. Jones has his own thoughts, which sometimes go against the Democratic Party's wishes. Jones is independent, smart and represents Alabama well.
Tuberville is a failed football coach who lives in Florida. That's about it.