Opinion | The real State of the State

By Joey Kennedy
Alabama Political Reporter
The State of the State in Alabama? As always, it's great.
Gov. Kay Ivey gave her first State of the State address Tuesday night. As one would expect, all is well. We're doing great. Nothing to worry about here.
Nothing.
We do this every year. When has a governor actually told us the truth? When have we heard we need lots of work? When have we been told we're not living up to our potential?
Never. Right? Never.
Gov. Ivey has plenty to point to as achievements of her administration. She took over from the Luv Guv, Dr. Dr. Robert Bentley, who was pretty much a disaster for seven years.
Every year, in his State of the State address, all was well with Alabama.
All has never been well with Alabama.
We're a poor state. One of the poorest in the nation. We can't take care of our people like we should. We can't even take care of our people like a poor state should.
Yet, all is well with Alabama.
Yes, we've got a new auto plant coming in, one that will certainly bring good jobs, lots of them. That's a good thing, except we gave away our soul to get it. That's OK. Somebody's got to give away their soul to get one of these huge auto plants. Mazda goes hmmmmm.
But what about our children? Yes, as Gov. Ivey pointed out, we have a super, great, wonderful pre-K program. Lots of kids gonna get readin', writin' and arithmetic in their early years.
Yay!
But not every kid. Just those who have the program in their areas. The program has expanded. Still, so many are left out.
What about health insurance for kids? CHIP was not reauthorized by Congress, so many of Alabama's working poor will have no option to insure their children. Maybe Congress will come through, but why didn't Alabama?
Alabama, if it had its priorities straight, could have funded CHIP. It didn't. We're screwed.
In this session of the Alabama Legislature, lawmakers need to readjust their priorities. We don't need more roads. We need more empathy. We need lawmakers to decide what's important in a way they've never decided what's important.
They need to decide that making sure poor kids have health care than whether rich people have tax breaks.
We are not kind to our children. We've never been kind to our children. I've said it before, and I'll say it again: If Alabama were a parent, it would be arrested for child abuse. Or child neglect, at the very least.
The State of the State is wonderful, says Gov. Kay Ivey.
If our State of the State were wonderful, we wouldn't be discussing these issues. Fact is, we're a poor state (see above), and we do very little to help our:
1. Working poor.
2. Immigrants.
3. Children.
4. Working poor.
5. Children.
Our State of the State? Gov. Ivey says all is well.
It is not. It is not close.
Don't let the politicians blow smoke up your smoke-hole. There's no room.
Turn around and hold our elected leaders accountable. There's much for which they should be accountable.
This is a great state. We have much going for us. But we don't take advantage of it. We're lazy. We don't want to do the hard work. We don't want to make sure we've covered our bases — like in baseball, making sure the shortstop has second and third covered. Making sure the first-baseman isn't out of position. Making sure the catcher has home base covered.
We prefer to pick on the least of these. We hate immigrants, and outsiders, and the judges, and the courts. Those who make us do what we ought to do on our own. Without a court order. Without the embarrassment that comes with doing the wrong thing because we're stubborn.
Gee, we don't even acknowledge that we know where our bases are. Because, frankly, we don't know where they are. Sometimes, we're vacant.
But the bases are in front of us, easy to see. And, sadly, just as easy to ignore.
Joey Kennedy, a Pulitzer Prize winner, writes a column every week for Alabama Political Reporter. Email: [email protected]
Print this piece
Opinion | Dodge the Economic Impact Payment card fees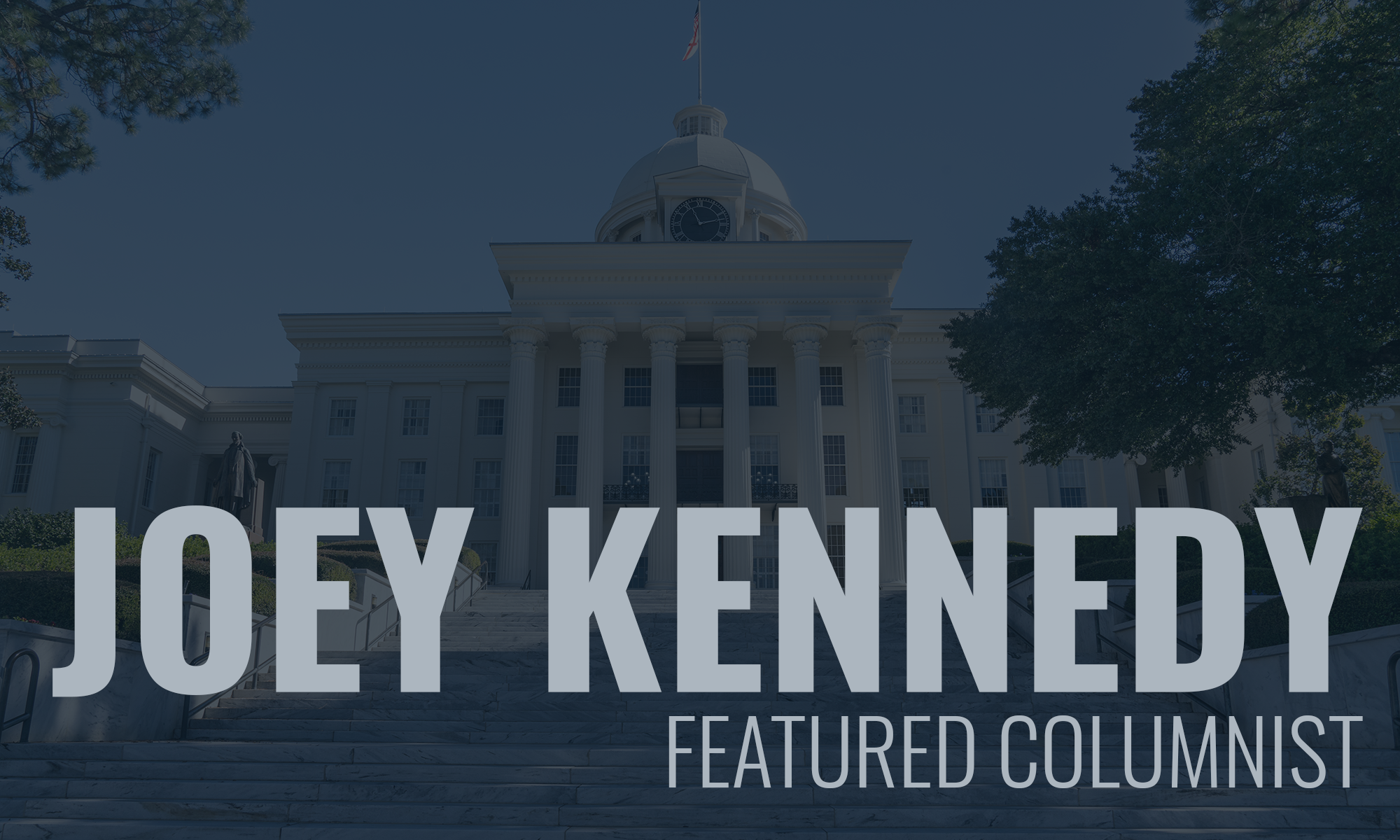 My wife received her $1,200 stimulus payment as a direct deposit several weeks ago. I did not get one, even though we file a joint income tax return, she makes more money than I, and our money is deposited into the same bank account.
I just figured there was some kind of mix-up. That's fine; mostly I'm patient when I'm getting "free" money. I'm not teaching this summer, so the money will come in handy when it comes.
Then this week, a lawyer friend and his wife received their stimulus money on a prepaid debit card. Luckily, my lawyer friend is a lawyer. He always reads the fine print.
More than likely, I would have thrown the fine print part of the stimulus in the trash, and maybe the debit card, too, because the whole thing looks like some sort of scam. And my friend says that in some ways, it is.
About 4 million of the debit cards were sent out by "Money Network Cardholder Services," with a return address in Omaha, Neb. They are issued by MetaBank, N.A. There is no indication on the envelope that this is indeed the stimulus money approved by Congress. There is a flier inside that says "Enclosed is your Economic Impact Payment Card." According to reports, the debit cards have been tossed into the garbage by people who think they are some elaborate scam or a solicitation for one of those high-interest credit cards.
They are valid, and your money is loaded onto them for you to spend like any Visa card. Except there are some catches, and this is what my friend is miffed about. He believes unsophisticated folks (that could be me) and marginalized people who receive the cards will succumb to the various fees that an unaware card user can incur.
Most services have no cost. Buy what you want, call for a balance inquiry, transfer the funds to your personal bank account, and use in-network ATMs that carry the AllPoint brand and you won't be charged.
However, there are fees for using out-of-network, domestic ATMs ($2 after the first withdrawal), $3 for ATM withdrawals in another country, even getting a balance from your ATM, either in-network, out-of-network, domestic and international (25 cents a pop).
If your card is lost or stolen, you'll pay for that as well. It'll cost $7.50 for a new card, and if you want it expedited, that'll be $17. If I lose my bank's debit card, or if the card is stolen (both of which have happened to me), my bank replaces the card for free in about five days. If you lose your "economic impact payment card," it could cost you $24.50 to have it replaced in a timely manner.
And here's where you can really run up charges: If you use a bank teller for a cash withdrawal on the card, there's no charge for the first withdrawal, but $5 for subsequent withdrawals using a teller.
If only a small percentage of users end up paying fees because they used the wrong ATM or prefer to get their cash from a human teller, that could add up to millions of dollars for somebody up the line, and that somebody is not going to be you or me.
I'm not complaining. I'm just urging caution if you're one of the millions of people who received one of these debit cards. Be aware they are coming and don't fall into the fee-trap that comes with them.
I'm no financial wiz – my family and friends can attest to that – but if I get one of those debit cards, I'm just going to transfer the whole amount into our checking account. If you don't have a bank account, and many people don't, I would just cash it out then cut up the card.
But be aware these cards are going out, and if you're waiting on your stimulus check, you might get a debit card instead. Don't throw it away. Buy something. It's what they want you to do.

Joey Kennedy, a Pulitzer Prize winner, writes a column each week for Alabama Political Reporter. Email: [email protected]
Print this piece