Debbie Wood beats Todd Rauch by seven votes after count of provisional ballots
Tuesday the provisional ballots were counted in House District 38, the closest state house race in the state. Debbie Wood emerged with a win by just seven votes over Todd Rauch in the Republican primary runoff for the open seat.
"Sad to see this journey come to end, but we couldn't be more proud of our efforts, our team, our voters and our volunteers," Rauch said on social media. "Thank you, truly, from the bottom of our hearts. This is not the end. Hold your heads up high and be proud that we kept this race within 6 votes despite being an unknown, first time candidate who was outspent 3 to 1. We are proud!"
On election night, multiple media outlets declared Rauch the winner. When both candidates went to bed that night the media was reporting that Rauch was the winner.
Over the night however as all the totals came in the race became much tighter. By the time all of the voters were counted, the numbers showed that Wood had a slight lead over Rauch. Wood had 2,165 votes to Rauch's 2,159 votes. That was just 50.07 percent to 49.93 percent, a difference of only six votes.
On Tuesday that provisional ballots for Lee and Chambers Counties were counted. Wood reportedly grew her margin to seven votes.
In a general election that small a margin would trigger a recount; but this was a primary.
"There are no recount provisions that apply to a runoff or a primary election," Secretary of State's office spokesman John Bennett told the Opelika-Auburn News. "Essentially, the only place we could get to where we might look back at those results would be if a candidate said they wanted to get a recount done, and they would have to pay for the cost of that recount to take place."
Debbie Wood said on Facebook, "A BIG THANK YOU to all who showed continuous support throughout the primary and runoff elections! I couldn't have done it without you!"
Wood is from Valley. She is a Chambers County Commissioner. She is a past President of the Alabama Association County Commissions for AL. She currently serves on the National Association of County Commissions (NACO) in Washington.
Wood ran unsuccessfully for this office in 2014, losing to Isaac Whorton (R-Valley). Whorton ran for a judgeship instead of seeking re-election.
Wood will face Brian McGee (D) in the general election on November 6.
(Original reporting by the Opelika Auburn News contributed to this report.)
Print this piece
Carl, Hightower raising money for July GOP primary runoff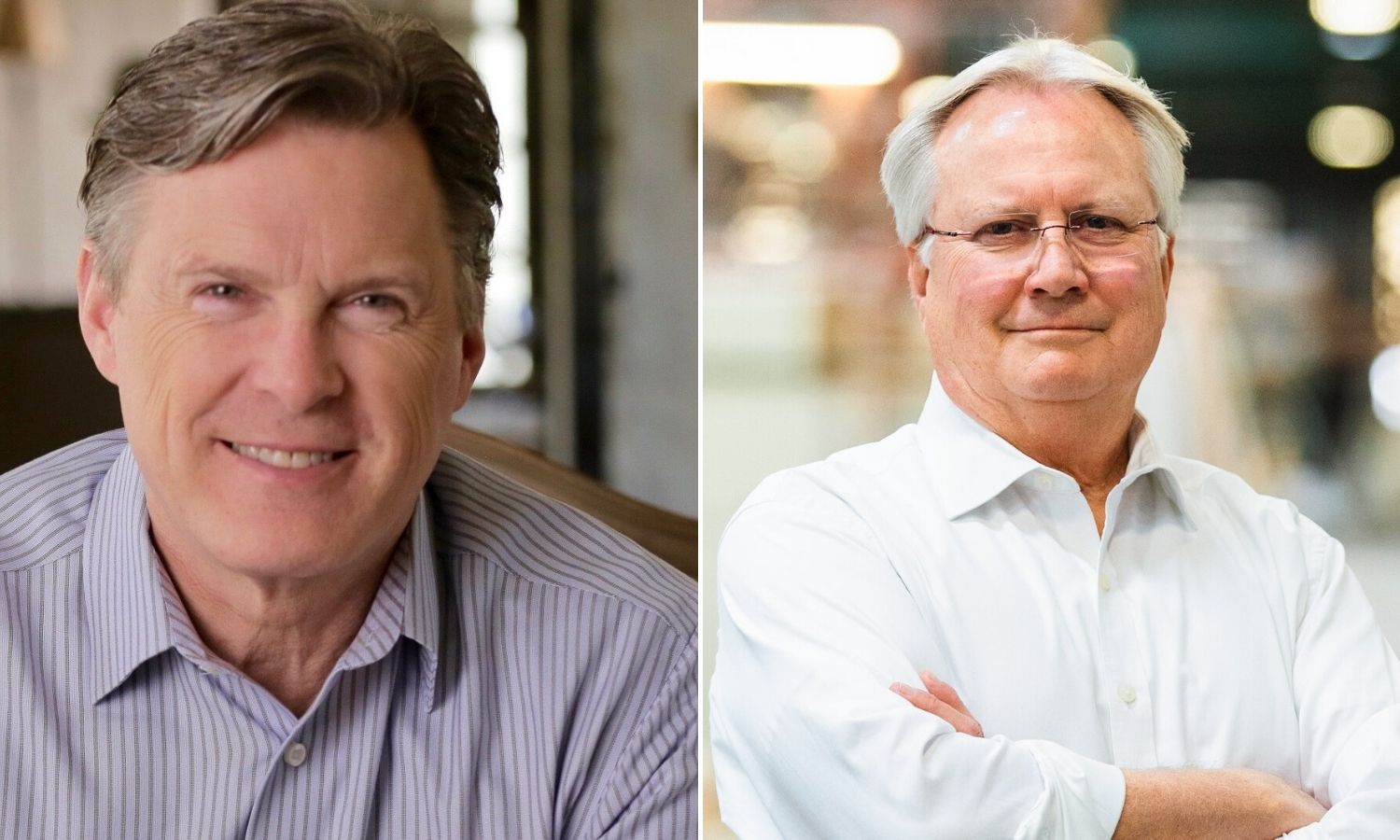 Mobile County Commissioner Jerry Carl and former State Senator Bill Hightower are running in the Republican Party primary runoff on July 14.
Both campaigns are preparing for the final push. Their Federal Elections Commission reports on their fundraising efforts are through the end of March.
Carl reported total receipts of $1,513,462.10. $709,525.10 of Carl's money comes contributions. $670,169.60 of that is contributions from individuals; while $37,700 are contributions from other committees. Carl has contributed $1,655.50 to his own campaign. Carl's congressional campaign also reports personally loaning his campaign $758,900.
Carl has already spent $1,307,240.85. $1,114,940.85 was for campaign operating expenses, $400 was for contribution refunds and $191,900 were loan repayments. Carl entered the month with $206,221.25 in cash on hand and debts of $567,000.
R.E. Myles of Grand Bay, AL donated $8400 to Carl's campaign. Myles is the President of the law firm McDowell, Knight, Roedder, & Sledge. There are two entries for Mr. Myles of Grand Bay. The second is for $5,600. Carl's other top contributors include: Rachel Burton is a Mobile housewife $5,800. Philip Burton of Mobile contributed $5,600. Burton works for the Burton Property Group. Clarence Burke Jr. of Foley works for Wolf Creek Industries $5,600. Nancy Myles of Grand Bay is retired, $5,600. Morgan Myles is a Mobile engineer with Core Industries, $5600. White-Spunner & Associates is a real estate firm, $5,400. Warren Nicholson of Mobile, who works for NFINA Technology, $5,400. Kathy Nichols of Mobile is retired, $5,400. Matt Metcalfe is a Mobile realtor, $5,400. Jerry Lathan is a contractor from Theodore, $5,400.
Former State Senator Bill Hightower reported total contributions of $1,071,355.21. $1,032,155.21 were individual contributions; while $39,200 were contributions from other committees. Hightower has no outstanding loans.
Hightower has already spent $858,340.60. $848,860.60 were operating expenses. $5,600 were refund contributions to individuals. $3,880 were other disbursements. The Hightower campaign had $213,023.40 in cash on hand.
Club for Growth PAC is supporting Hightower and they have donated $19.600 to his campaign. Major contributors include: Richard Uihlein of Lake Forest, Illinois is the CEO/owner of Uline, $11,200. Roy Drinkard of Cullman is the owner of Drinkard Construction, $2,800. Lamar Harrison of Wilmer, AL is the President of Gulf Construction and Hauling, $2,800.00. Rhonda Scott is an Opelika homemaker, $2,800.00. Allen Harris of Opelika is the owner of Bailey-Harris Construction Company $2,800. Donna Williams is a Mobile homemaker $2,800. George Montgomery is the president of his own company $2,800. Sherri Trick is a Tuscaloosa homemaker $2,800. Carrie Montgomery of Mobile is the treasurer at Gulf Fastener. $2,800. Kreis William of Birmingham is a vice president at JohsonKreis Construction $2,800.
The winner of the Republican primary runoff will face the winner of the Democratic Party primary runoff between James Averhart and Kiani Gardner
The First Congressional District is an open seat, because incumbent Bradley Byrne, R-Montrose, is not seeking re-election.
Print this piece